A comprehensive guide to traveling to Moscow, Russia. What to see, where to eat, how to keep kids entertained and happy.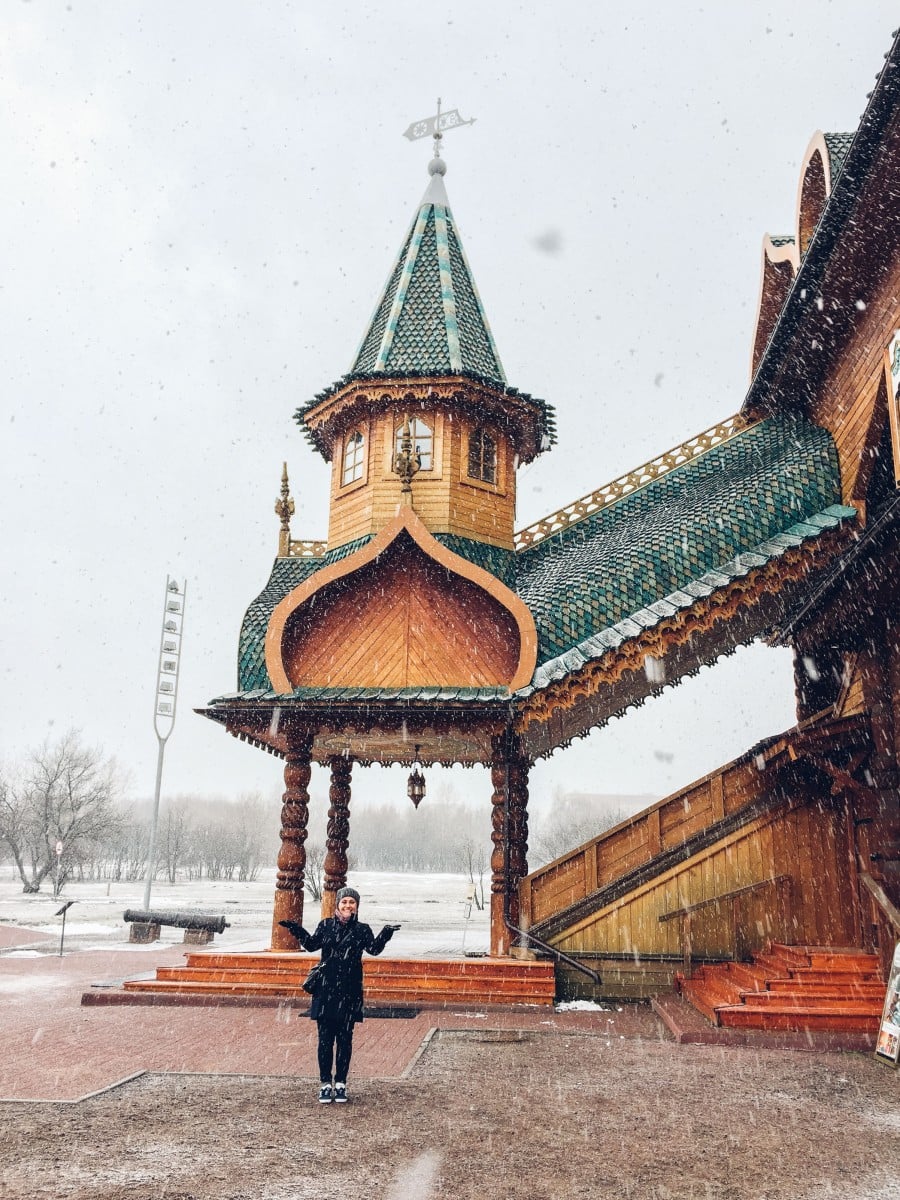 I will confess early that I have a soft spot for Moscow. It's a city that is designed to impress, and never fails to do so. Yet it remains charming and sophisticated and deeply hospitable. A decade and a half after my first trip, it was high time I made it back. And this time I found out an added bonus – it's a great place to visit with kids!
The challenge with writing about Moscow is that it is very large, very old and will take a very long time to see everything. So the best advice I can give is to start in the centre, where so many memorable sites are found, and work out from there. Regardless of the time you have to spend when traveling to Moscow, you will find lots to fill it, but you can never go wrong by starting in the middle.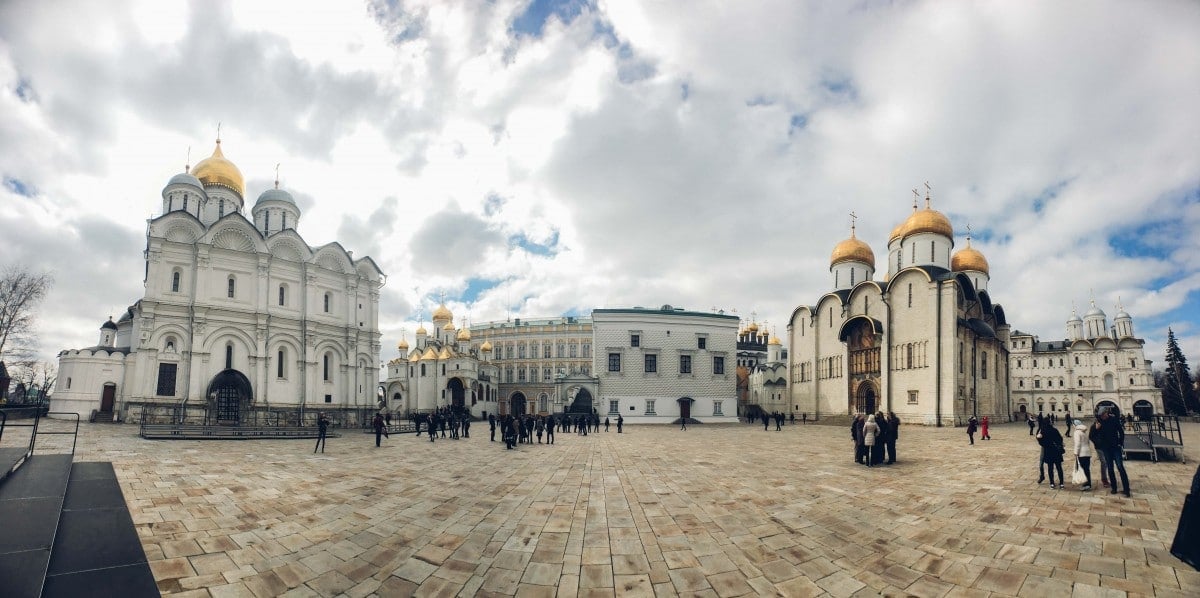 Everyone who goes to London goes to Trafalgar Square. Everyone who goes to New York goes to Times Square. And don't you dare miss Red Square if you are traveling to Moscow. This is the only place to begin your visit. It's a bit of a tourist stereotype, of course, but best to just roll with that.
The whole are is just as massive and imposing as you suspect it might be, but far more evocative and beautiful than you think.
There are a number of underground stations you can take to get there, all pretty convenient, so don't worry too much about which one. Most visitors will stroll in past the State Historical Museum, which is a special building in its own right but not going to get a fair share of your attention. The displays inside show a history of Russia, but as word on the street is that one is unlikely to find English inside so we gave it a miss.
To your right will be the Kremlin, but more on that later. Immediately in front of the large Kremlin gate is the Lenin Mausoleum, immediately identifiable as the building most likely to look like it was designed by the makers of Minecraft.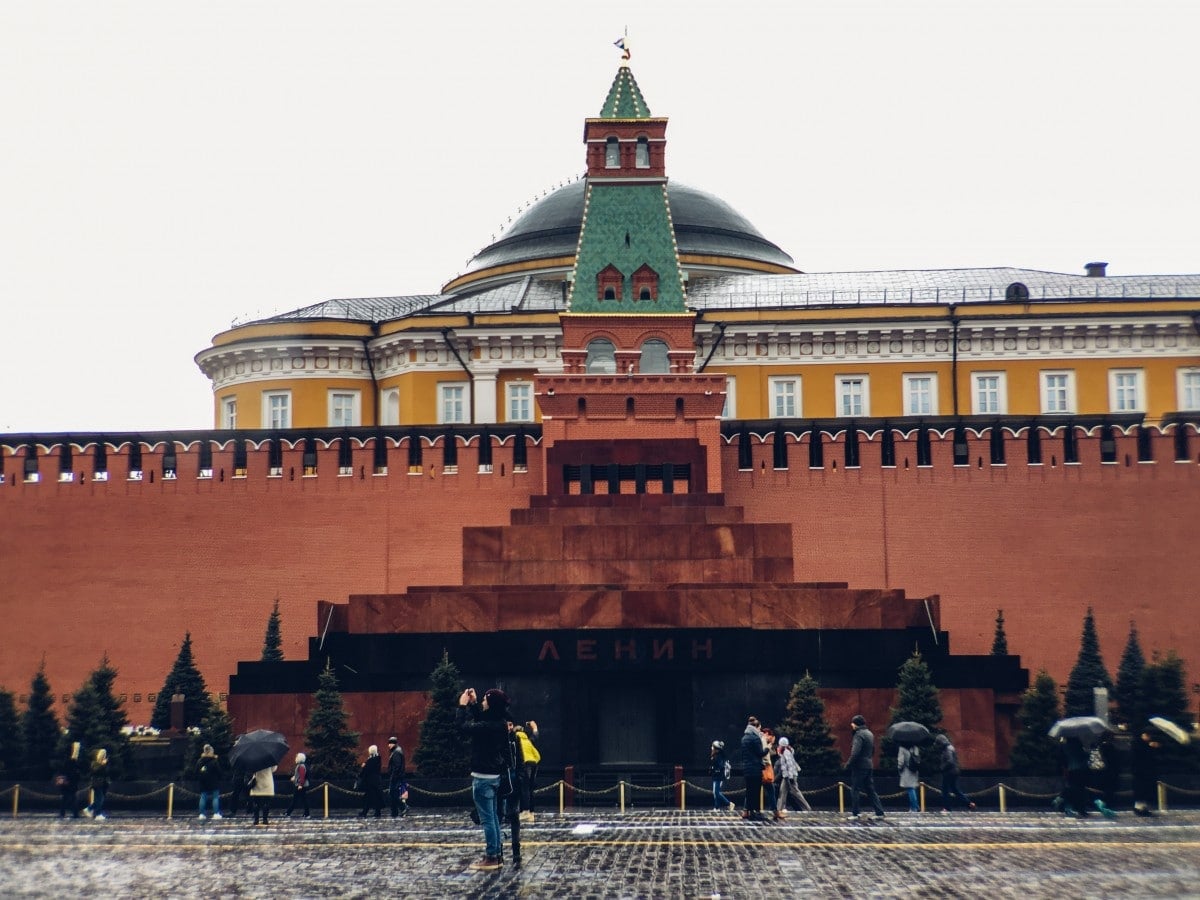 Immediately to your front, on the distant far end of the square, is the unmissable St Basil's Cathedral. Even having seen it before I was impressed. Built to commemorate an ancient and national building victory, each dome tops a chapel, which should suggest just how much there is inside to see. Take your time, don't let the crowds make you go any quicker than you would like, and take in what is a truly extraordinary monument.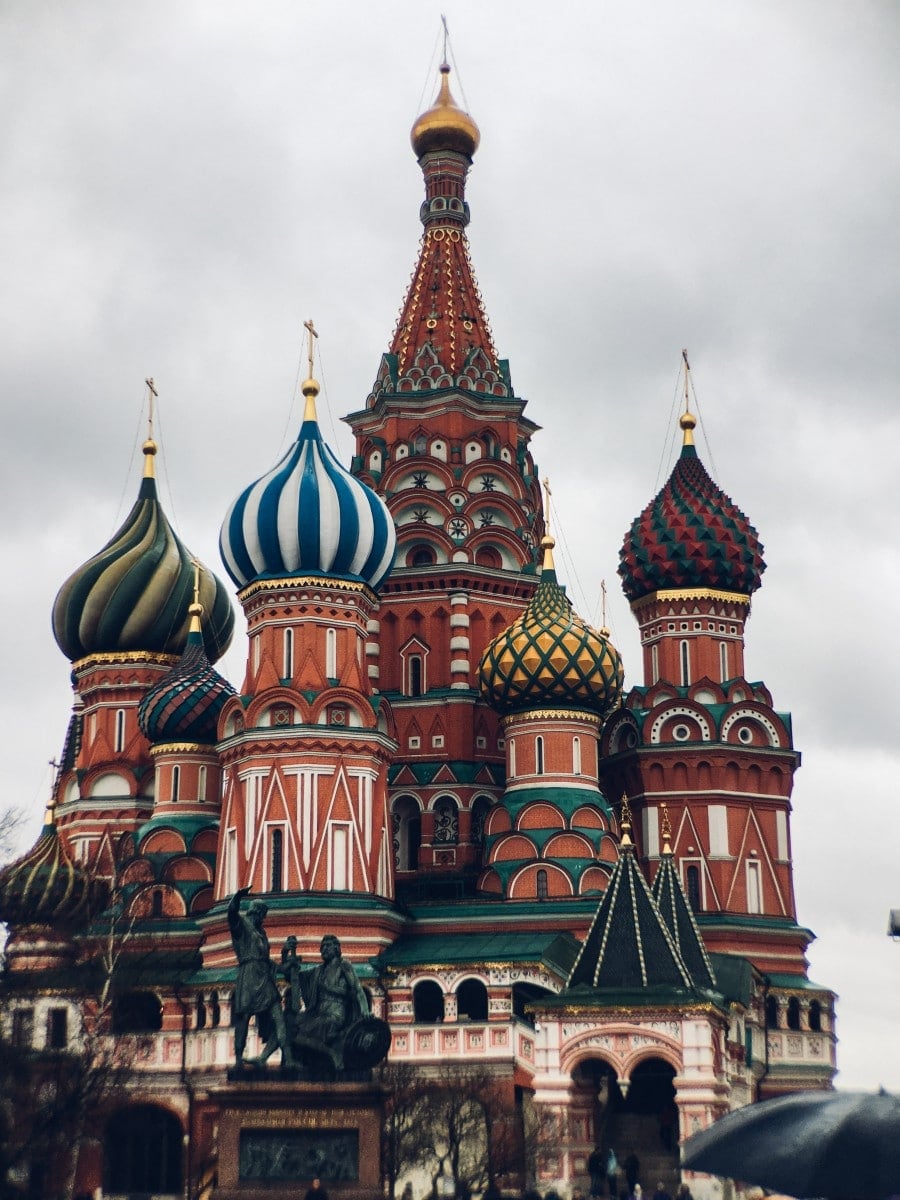 If you will return to the entry to the square with me, you will find the small but fascinating Kazan Cathedral to your left. Ancient and beautiful in its own right, it is dwarfed by the more famous cathedral on the other end of the square. No reason to spend too much time here, but do pop in to get a flavour of a working Russian Orthodox church.
A bit further on is GUM, which stands for something interesting I can't bother to Google right now. An elegant mall with all sorts of high end shops, it is a special place to stroll around – and a great relief from cold temperatures if you need an escape. Make your way to the bottom level for a Soviet grocery store experience and a unique set of foodie souvenir opportunities. On the top floor is the cafeteria Stolovaya 57 with lots of cheap – and very good – eats.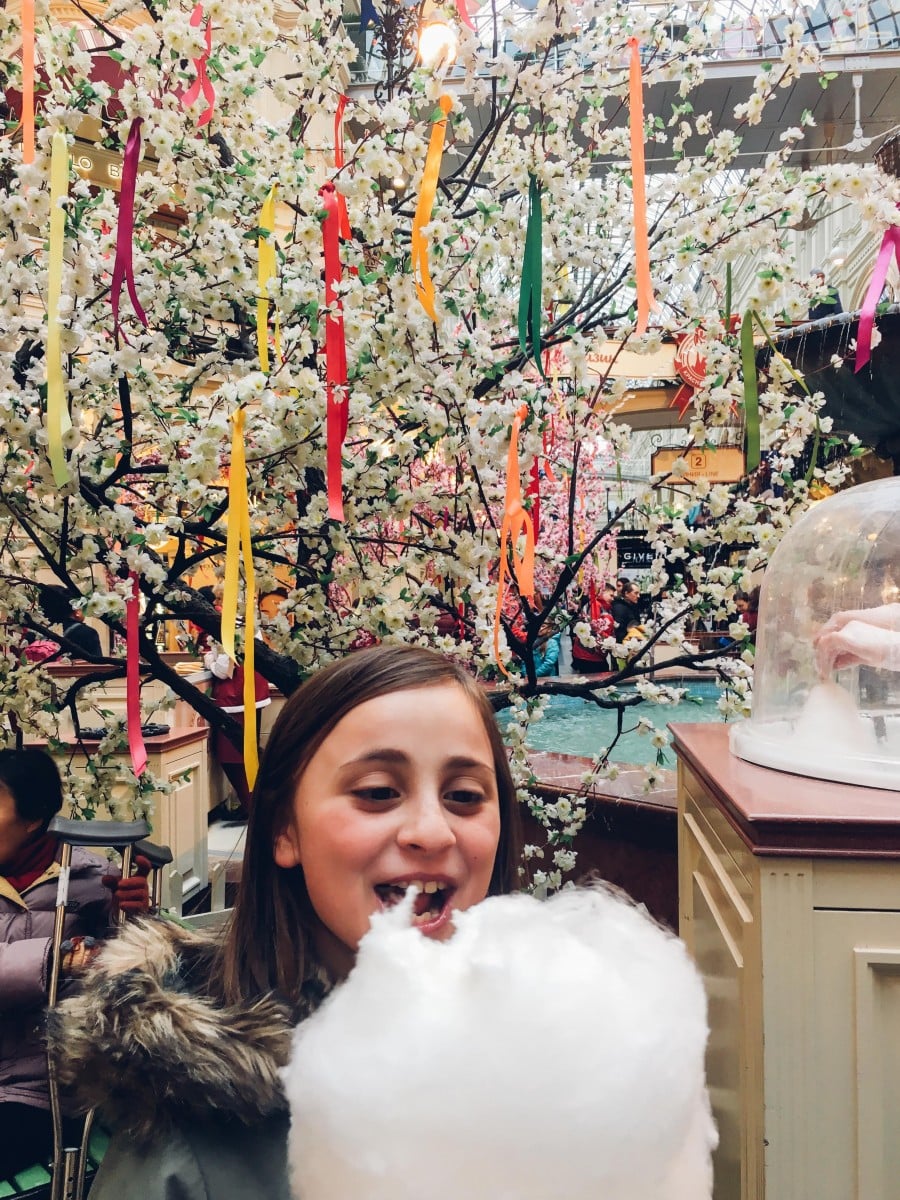 But no point coming to the Red Square without stepping into its most dramatic location. That, of course, is the Kremlin, the ancient fortress at the heart of the city. The Armoury is particularly intriguing. At least I think it is. We made the mistake of not purchasing tickets well in advance and found it sold out for the days we could visit, so I'm relying on memories from a trip a decade and a half previous. But as those memories have stuck with me in the years since – rooms with all sorts of beautiful and dramatic objects from history – I'm confident enough to recommend this as a must-see. The lines to get into the Armoury are very, very much on the long side. But walk right past them to other ticket desks if you want to get into the rest of the Kremlin excepting, of course, the bits in use.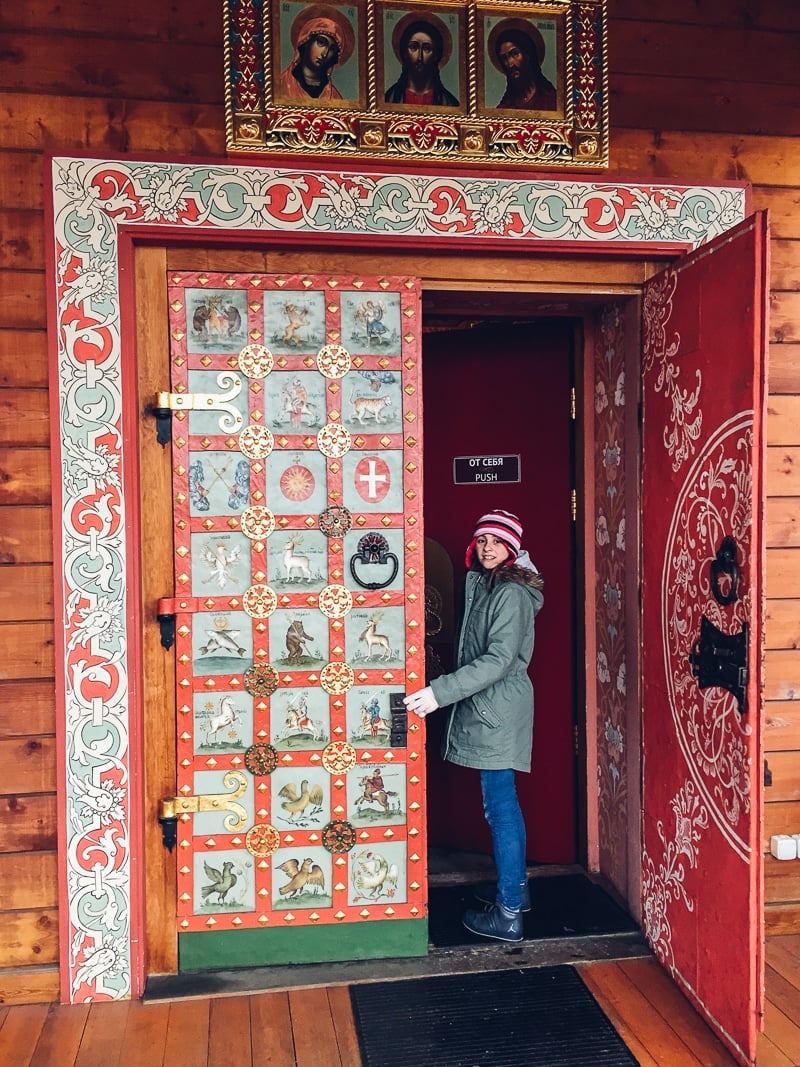 On the topside you will find a lot of cathedrals, so it's worth including them in your ticket. They are rather stunning, so well worth your time. But my two favourite bits remain in outside of all buildings, both ludicrously large in classic Russian fashion. I struggle to imagine how the Tsar Bell could ever be lifted up for use. Sadly no one ever had the chance to try. Before the finishing touches could be put on a fire broke out. Not only did in end up in a pit when its wooden supports burned away, but a large slab broke off when workmen threw cold water in an attempt to cool it off. Even in a rather damaged state it remains impressive.
Right next door is the Tsar Cannon, a piece of artillery that, while purely for show, would have put on quite a show if anyone gave firing it a try. The cannonballs alone weigh a ton, so I pity any poor soul tasked as loader. Apparently there are traces on the canon of it being fired at least once in history. I can only assume this took place at the apex of a spectacular party.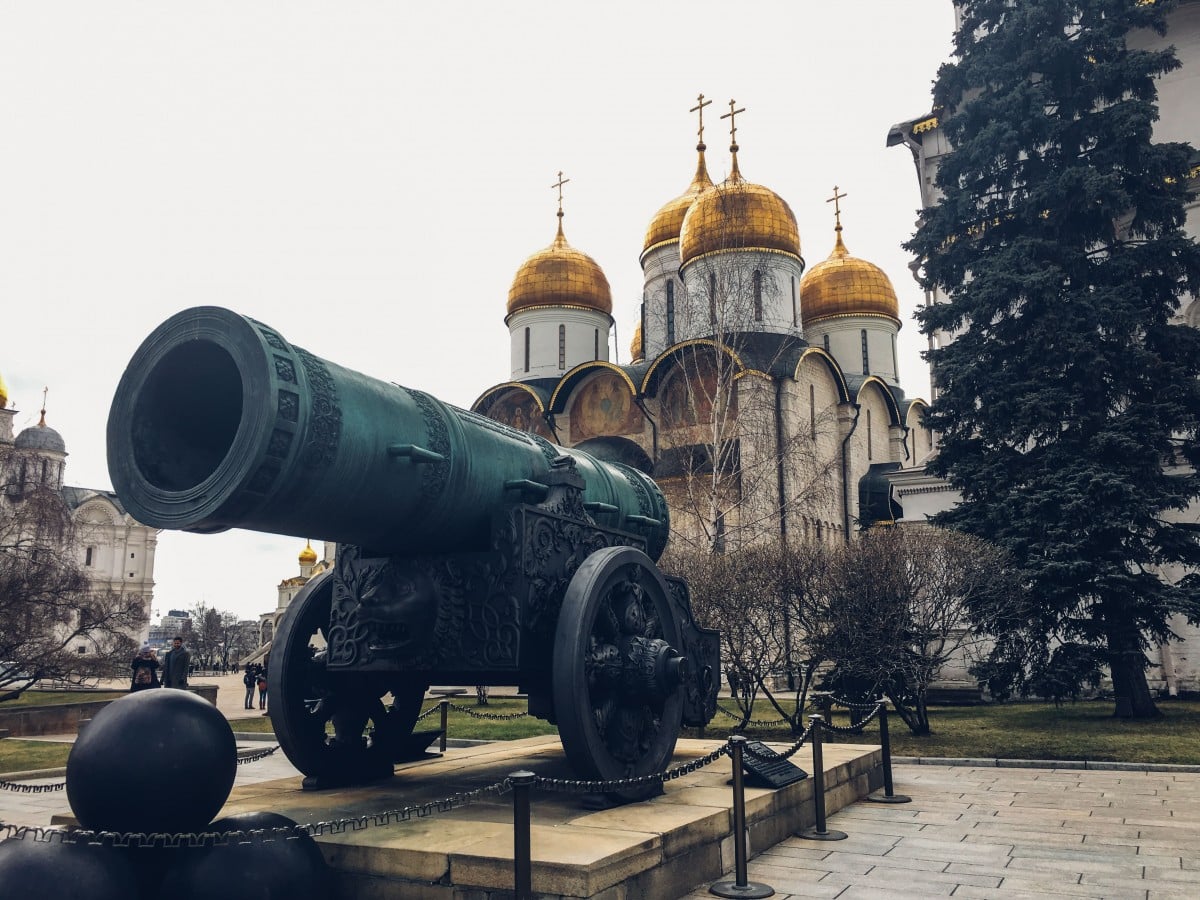 There is much more to see when traveling to Moscow than what you will find in the centre. But there is no good reason to start anywhere else. Still, find time to make your way out to the rest of the city, where you will find all the energy and creativity deserving of a world capital. Moscow is full of parks, museums, historical locations, and great views – more than we can fit in this blog post.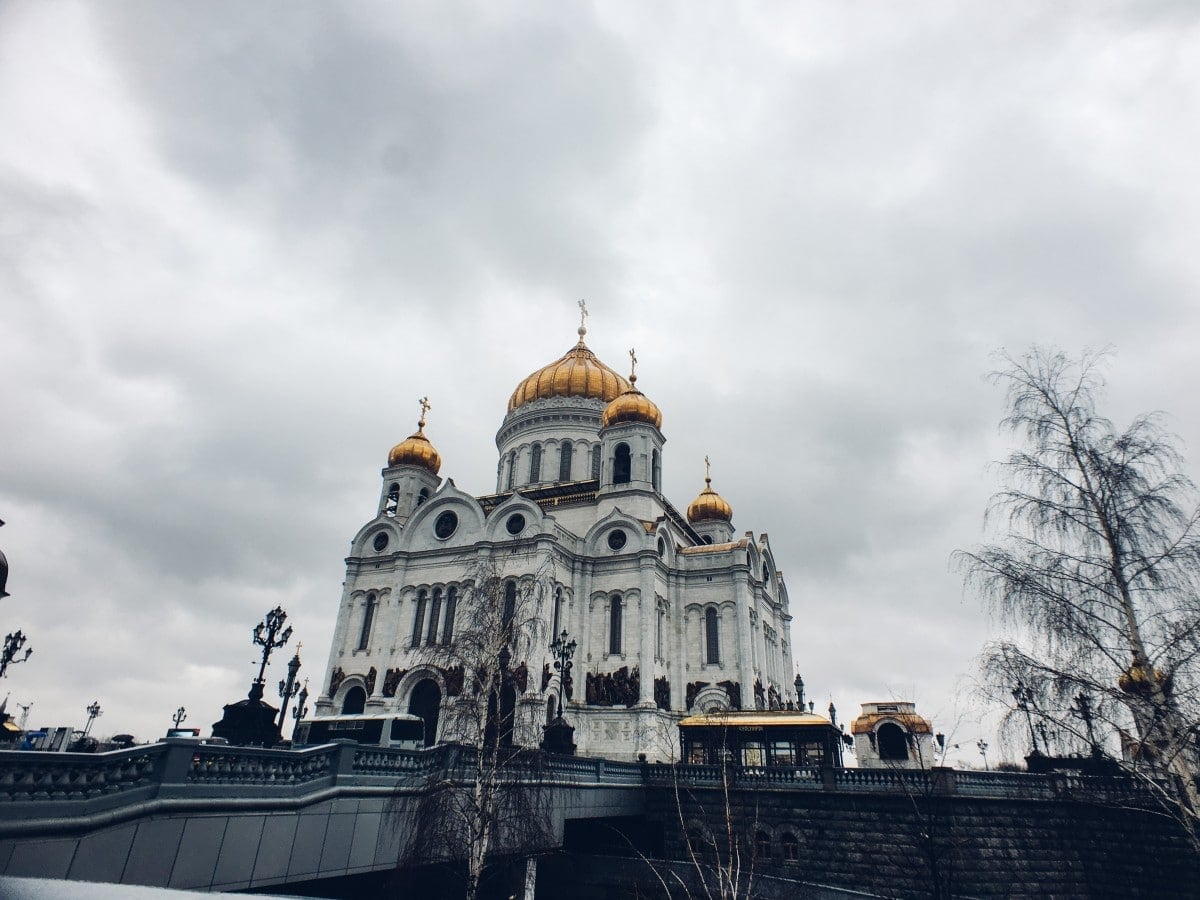 But our favourite is a quirky little gem, the Museum of Soviet Arcade Machines. Full of arcade games from the 80s, it kept all of us – kids, teens and adults – busy and very happy for a memorable afternoon. It shares space with a great burger bar, so a wonderful spot to set up camp.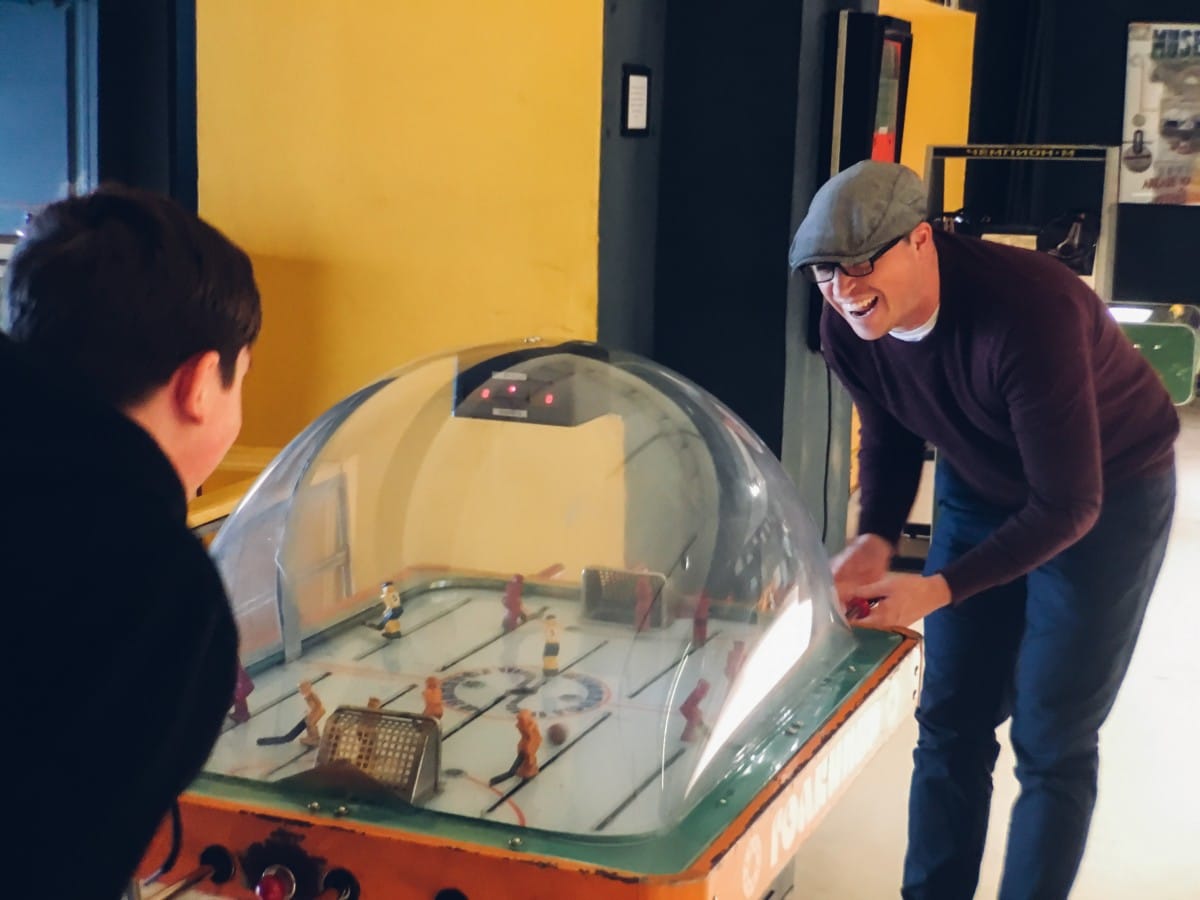 Or, if the weather is cooperating and you feel like a bit more space around you, go for a promenade around Vystavka Dostizheniy Narodnogo Khozyaystva (VDNKh), or Exhibition of Achievements of National Economy. A celebration of Stalinist economic achievements from around the Soviet Union, it's full of pavilions and technological monuments, plus arches that wouldn't look out of place in Paris. Neighbouring parks include a more natural setting plus an aquarium, and local sources have told me that a new and appropriately massive skating rink is available if you choose to brave the Russian winter.
Click here to read about our visit to Saint Petersburg. And if you've been before, let us know what you most enjoyed when traveling to Moscow!