From the moment you get off the Isle of Mull ferry you can't help but be enchanted by this magical location. Here's my tips on how to make the most of your time!
If you are keen to explore the UK beyond London, this article on Wales will show you another side of this beautiful country along with our tips!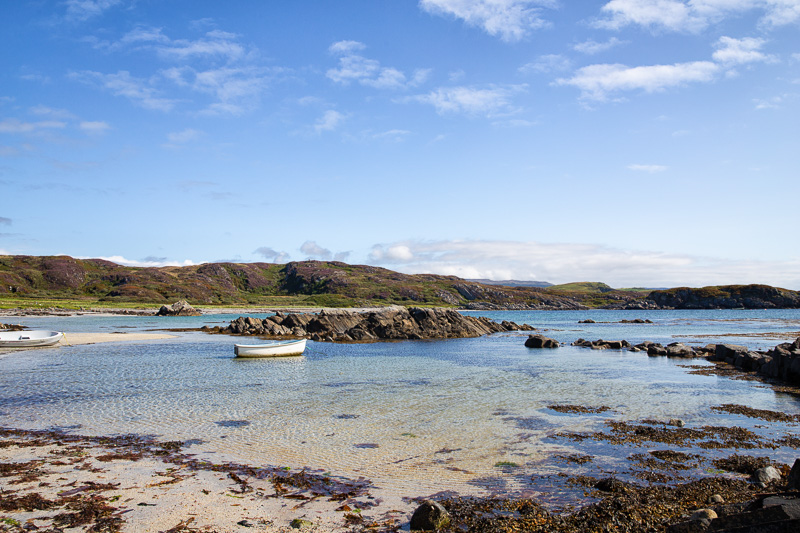 No matter where you go, Scotland gets plenty of buzz. For those outside of the UK it's the draw of Braveheart. For Brits south of Hadrian's Wall, it's a passionate desire to see some truly wild countryside. But no matter what we've come to see and experience, there's something special about the islands that rings the north and west.
While there is no shortage of great options, both large and small, for an island getaway, the Isle of Mull is always worthy of a mention. With mountains in the centre and beaches around the edges, and very few people in between, it's an idyllic location for a holiday that includes both adventure and quiet relaxation.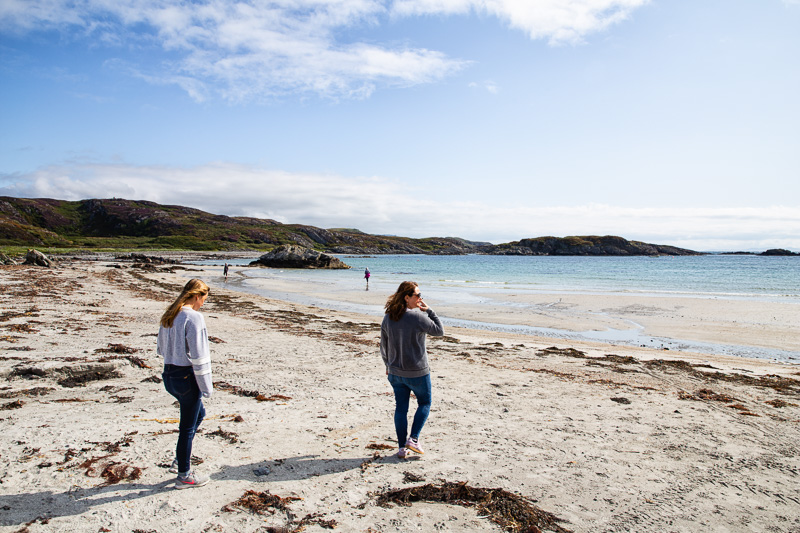 Arrival and getting around
Means of arrival is pretty much determined for you. You arrive by ferry. Everyone arrives by ferry. While other options exist, the most common route is Oban to Craignure. It's not a long route and rather beautiful, with a very nice view of Duart Castle on the way in. It's always best to book in advance to avoid missing a sailing, which is easily done through the CalMac website. If going during the summer season, bookings are best made weeks in advance.
Travel around the island takes some getting used to. If driving by car, be prepared for inexplicable single lane roads, with only short exceptions. While locals seem to manage pretty well, they do take some getting used to. Areas to pull in to allow oncoming vehicles past or fast moving locals to overtake are very frequent.
If you see an oncoming vehicle and are conveniently near a pull in, good manners tells you do so, let them go by. It's not always easy to know who should move in and who should drive through, but a defensive approach seems wise.
If a faster moving vehicle is behind you, pull in to let them through. It's only polite.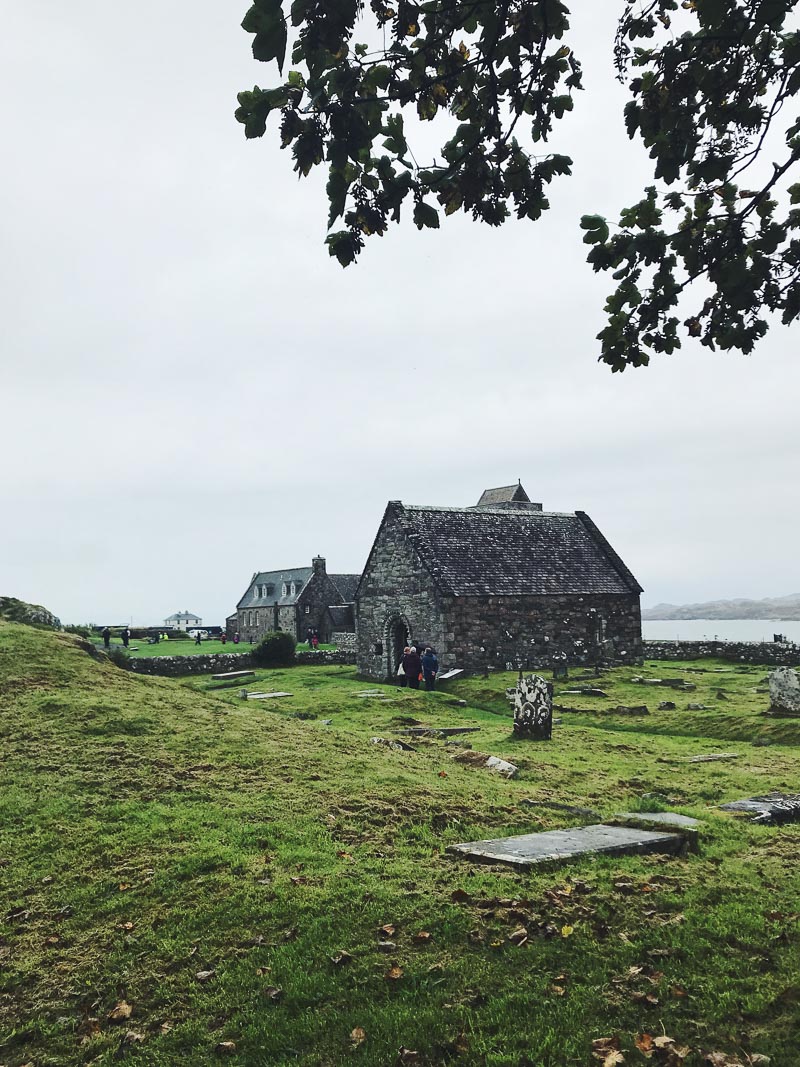 Roads are reasonably full of other vehicles, but do be prepared to avoid free range cows as well, few of whom seem inclined to go out of their way to let vehicles through.
A coach network is also available to take you to the key tourist points on the island, with departures from the main ferry terminals.
A number of brave souls can also be seen moving around by bicycle. It is no doubt a stunning area to cycle, but be prepared to move aside for traffic and the very changeable weather.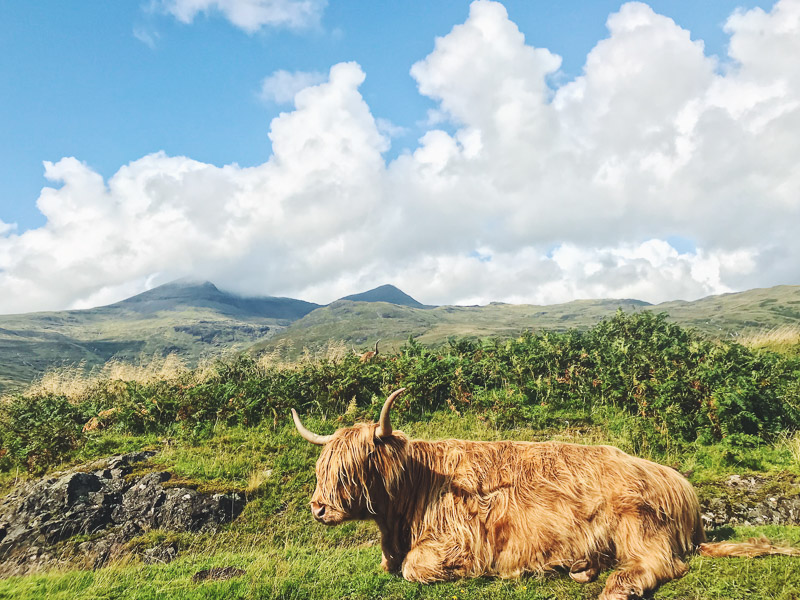 Where to stay
Mull surprised us by feeling quite a bit larger than it looks on a map. Part of this is the challenging roads, which make every journey longer and slower than anywhere else in the world. This means that you will do well to pick a spot to stay that is close to what you want to see.
For us, this meant near the ferry to Iona, in the extreme southwest, with the added benefit of the best beaches in close proximity. Unfortunately this made Tobermory a bit of a journey, so it that is of more interest than a location in the north may make more sense.
Whatever you choose, you should have plenty of options as cottages, B&Bs and yurts are present throughout. We felt fortunate to find Ardfenaig Lodge, with stunning accommodation in a very quiet setting. Highly recommended!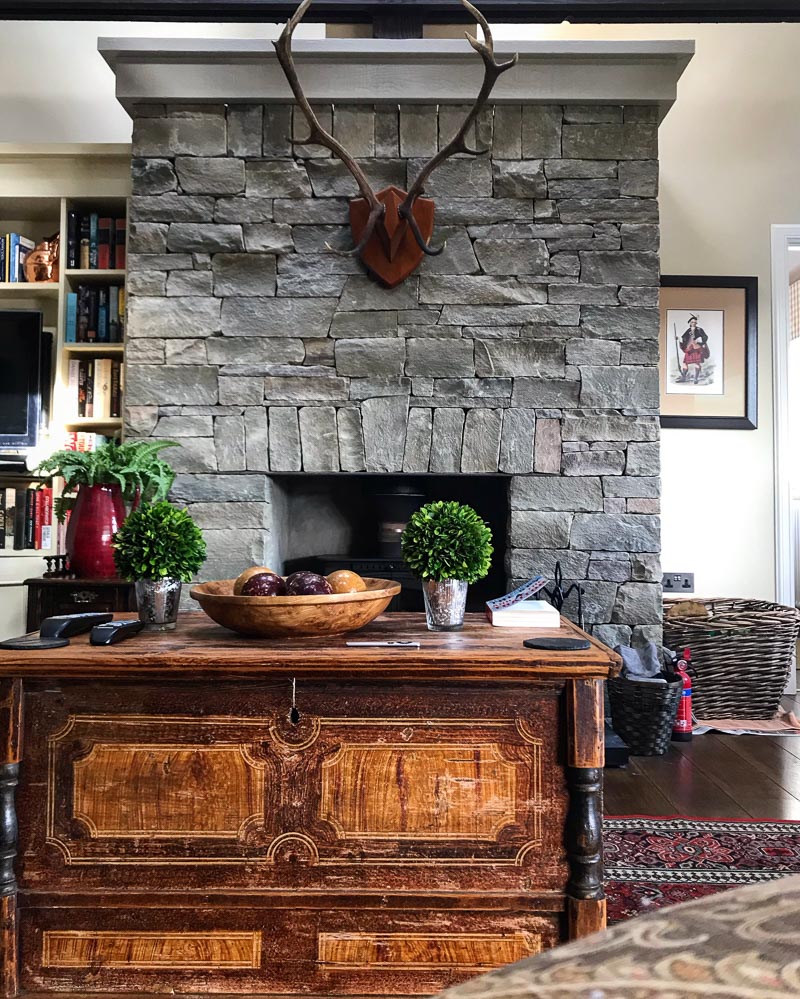 Where to eat on the Isle of Mull
If self-catering, as we did, be prepared for very few grocery options on the island, with a Co-op in Tobermory as the largest store by some margin. The trick is to do a large shop in Oban before boarding the ferry, assuming you come from that direction.
It takes a bit of planning, but getting as much as you can before arriving will save you a lot of stress later on. Frequent travellers to the island are keen on click-and-collect at the Oban Tesco, but we didn't give this a try. Instead we did our weekly shop at Lidl, right next to the ferry terminal.
This isn't to say that nothing is available on the island, though. There are a number of small shops in various villages that carry most essentials, as well as local distributors such as farms.
Our favourite find was mussels at Inverlussa Mussel Farm in the southeast corner, not far from Craignure. Fresh mussels are available for purchase through an honour system near their pier. Pull in off the highway and find the cooler in a building to your left, looking for a sign and jar for money. Mussels are cheap, fresh and available in two bag sizes.
If you prefer your seafood cooked, Ninth Wave restaurant in Fionnphort gets rave reviews from visitors and locals alike, although reservations are hard to come by, especially in the high season.
On the other side of the island is Café Fish in Tobermory. It's small, but unpretentious and consistently tasty. Try the tapas trio (langoustine, oyster and crab claw) for a delicious introduction to what the café has to offer. Although, to be honest, we didn't try anything we wouldn't recommend.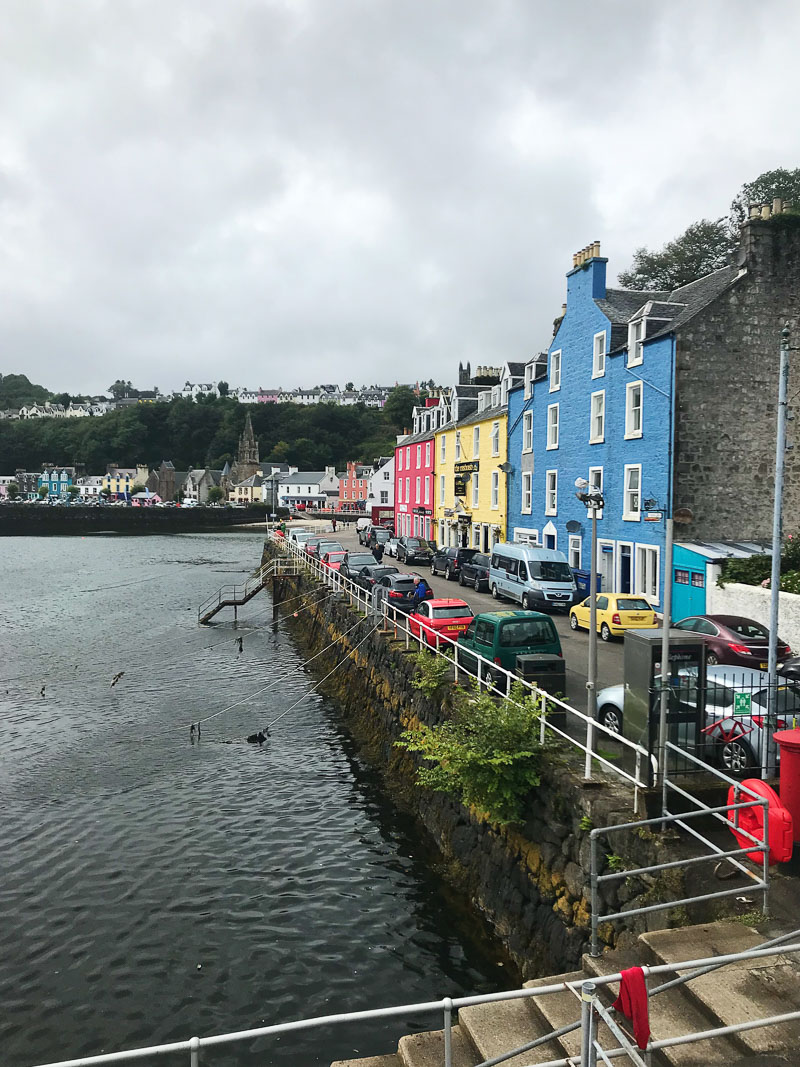 Drinking well
While the Isle of Mull isn't as packed with distilleries as Islay, it doesn't lack for quality. Tobermory Distillery, set up all the way back in 1798, has a small but fantastic selection. While the distillery was closed to tours at the time of our visit due to renovations, a tasting in the visitor centre was a fine substitute. Our knowledgeable and passionate guide made it that much better.
If gin is more to your taste, Whitetail Gin may be worth a stop. This family-run distillery is a much more recent addition to the island but just as rooted in the character of the island. The slightly isolated location of the distillery makes it a bit more of a challenge to find, but this is a part of its charm. Try the gin alongside other offerings in the tea room. The high alcohol content makes it a drink for the stout hearted.
Finding the best beaches
It's unfathomable that anyone who visits the isle of Mull will not spend plenty of time strolling beaches. There are plenty to choose from, each with a charm all its own. While there are many options to choose from, the most dramatic beaches can be found in the southwest in the general area of Bunessan.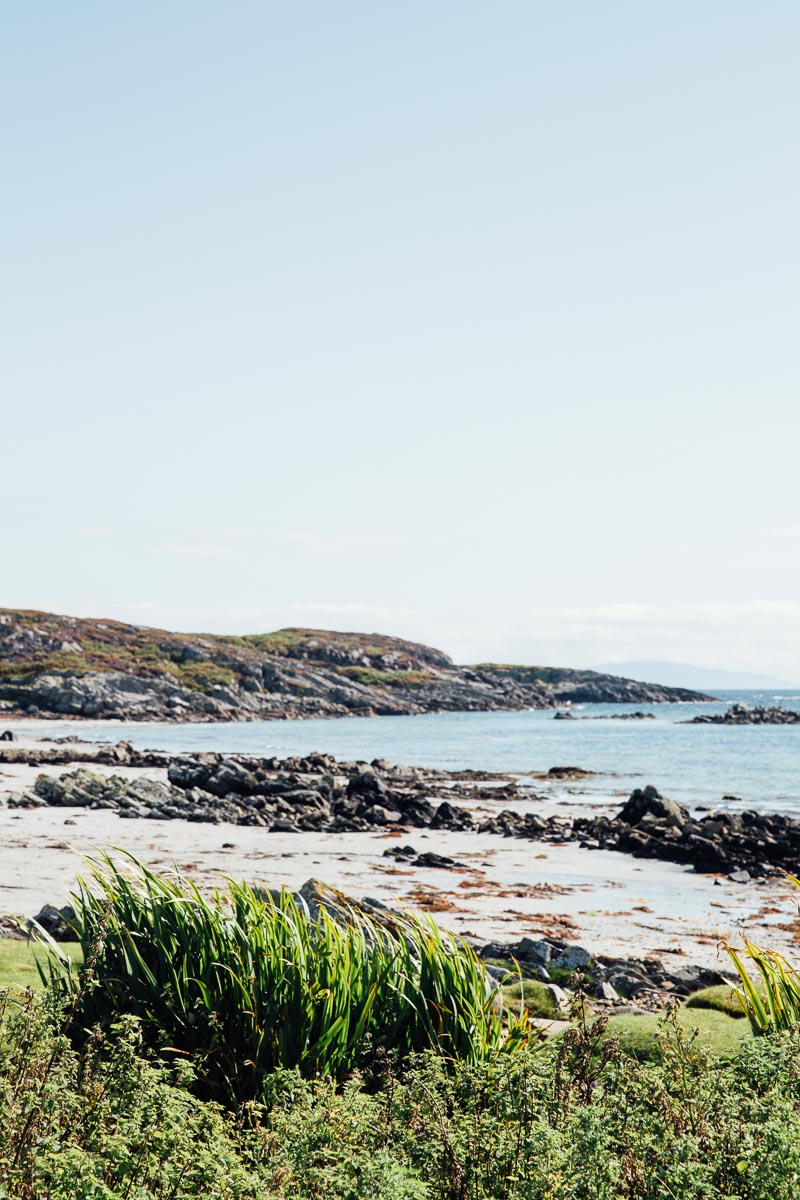 Knockvologan Beach is one not to miss, especially given the literary connection as a key site from Robert Louis Stevenson's legendary novel Kidnapped. Other good options are Fidden, Kilvickeon and Ardalanish, but that is just a taste of what the island has to offer.
Expect to park a short distance from most beaches, but the walks are not difficult. Take a good map with you as even a satnav won't always be a great deal of help and signs are inconsistent at best.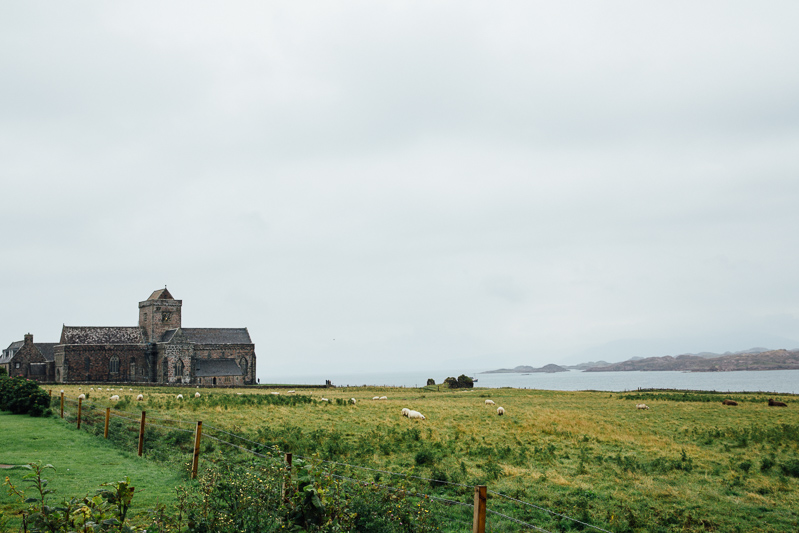 Sites to see
A short ferry trip from Fionnphort is the legendary island of Iona. Once the location for a monastic community that played a key role in Christian history before it bore the brunt of one too many Viking raids, leading to a downturn in fortune.
The community is active once again, and still rooted in ancient history. Visit the abbey and take the time to stroll around the beautiful and very walkable island. Plan to leave your vehicle in Fionnphort. A small shop and variety of cafés can be found on the other side, but best to bring what you need with you.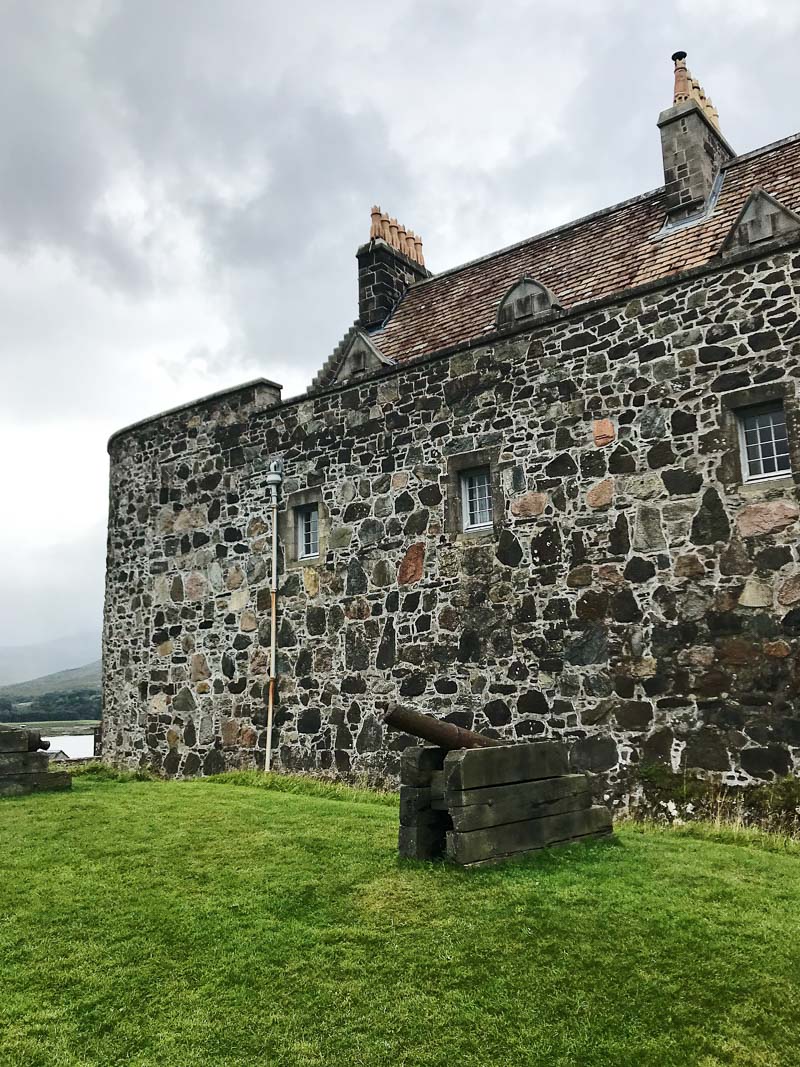 Duart Castle is first seen as the ferry from Oban closes in on Mull. The location is spectacular, as is the history behind it. While some parts of the castle could use a refresh, it is still well worth a visit. The castle can be easily found just south of Craignure, with the way in well signed.
For most Brits, the lovely port town of Tobermory is best known as the lovely location for the children's show What's the Story Balamory? It's also the largest town on the isle of Mull, with plenty to do and see. Come for shopping and a good representation of the most charming aspects of the island.