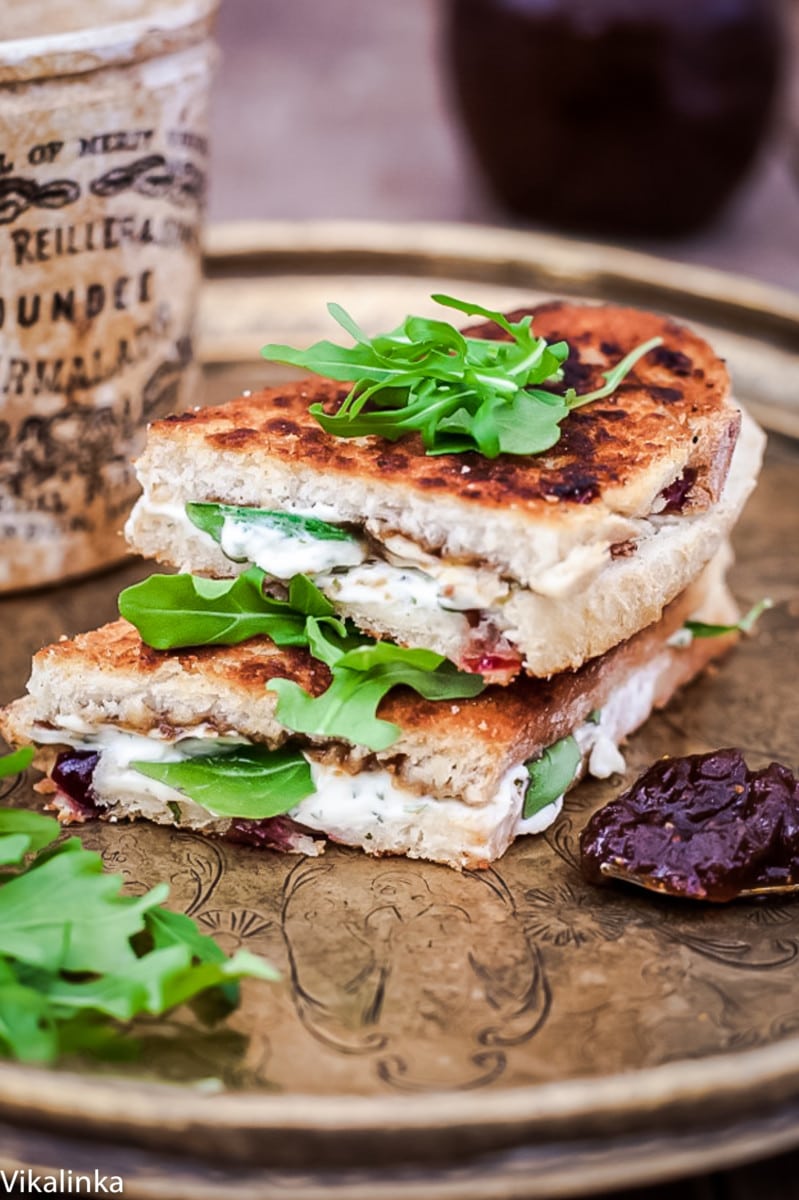 I can honestly say I love Christmas day as much as my children. It does help that Jesus's birthday is also my birthday! 😉 However, what I love even more is the month leading up to it. I love getting ready for the big day-baking cookies, decorating my house, stocking up on all the yummies. I don't always have a tub of goat cheese and fig chutney kicking around my fridge, otherwise I would've come up with this sandwich looong time ago. It's a shame it didn't happen earlier because this grilled cheese sandwich is glorious.
I am a firm believer in a healing power of a warm sandwich on a cold day. When that sandwich is filled with creamy tangy cheese and sweet chutney brightened up by a few arugula leaves and grilled to perfection in my cast iron skillet I can brave any cold or wind. And here you have it. Soft and gooey on the inside and crusty on the outside- a perfect holiday grilled cheese sandwich.
If you are hesitant about the flavour combination, don't be! All I did was put your favourite cracker toppings into a sandwich. Genius? I think so.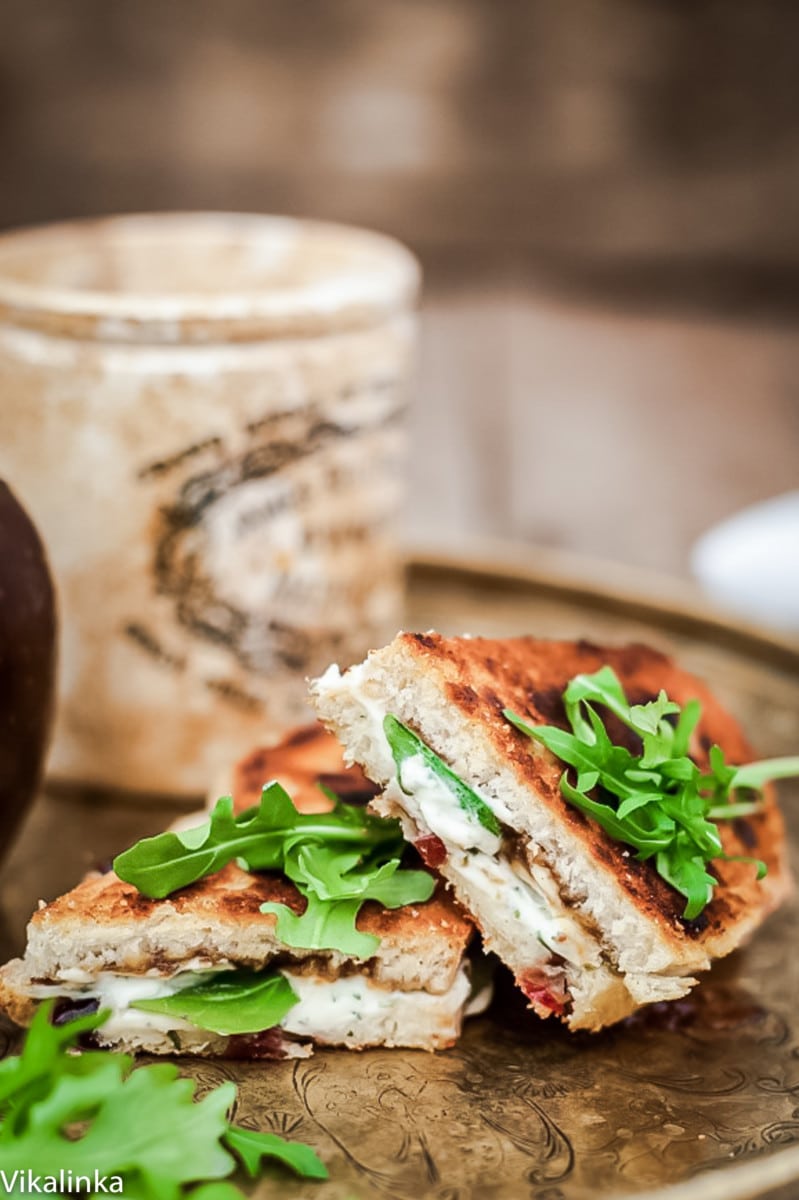 Ingredients
Good crusty bread- 4 slices

I used Cranberry Stilton bread

Creamy goat cheese or Boursin- 4 tbsp.

Fig Chutney- 2 tbsp.

Arugula- 8 small leaves
Instructions
Slice your bread thinly. Preheat your skillet.

Spread 2 tbsp. of creamy goat cheese on one slice and 1 tbsp. of fig chutney on another, top with a few arugula leaves and form a sandwich.

Fry your sandwich in butter or olive oil.

Enjoy with a nice salad!