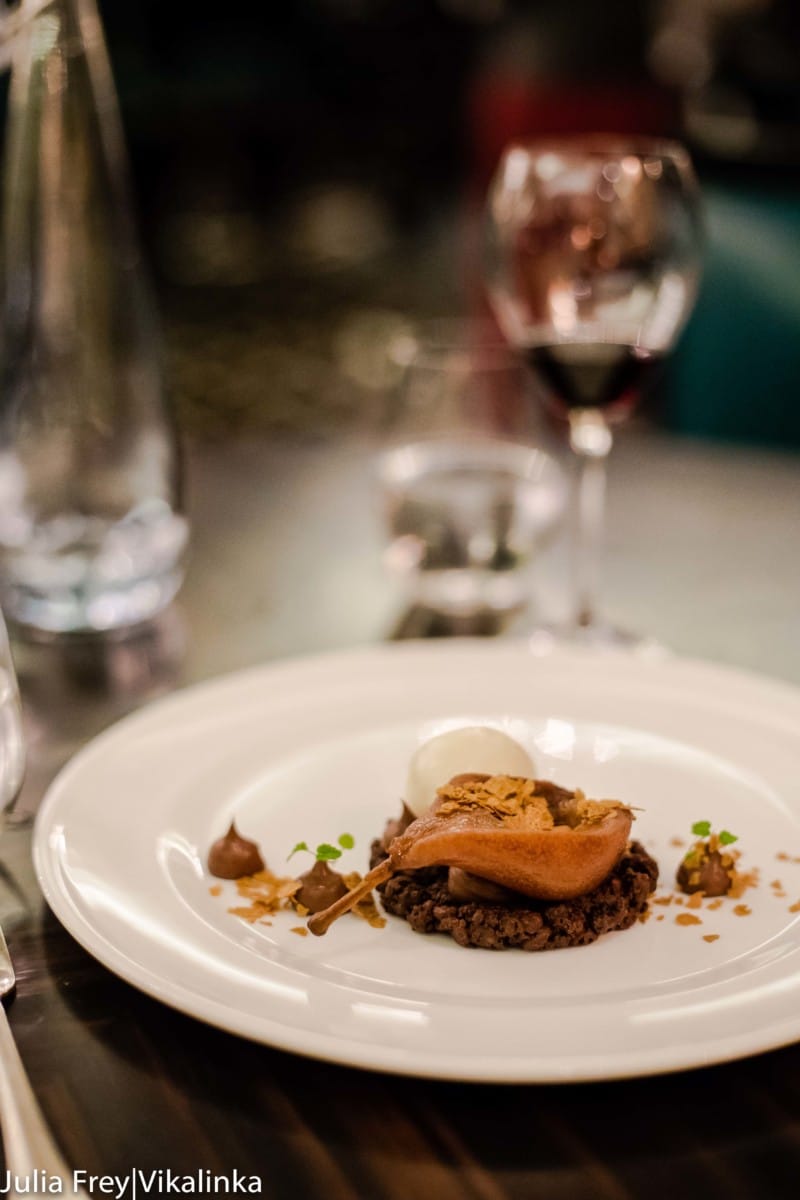 I still remember the day I discovered Oscar Wilde in my teens, which made me fall in love with his incredible talent and consequently with the city he was writing about. London in all its Victorian glory became the destination I was heading for. It would become my city sooner or later and when it did I would dine at The Savoy like Ernest Worthing and Algernon Moncrief, who never dined at the Savoy at their own expense although they could damn well afford it! Those cheeky aristocrats! I so wanted to be with them or to be them, but mostly I wanted to eat at the Savoy. You would think I'd never forget dreams like that but sadly when you are no longer a 15 year old bright-eyed teenager other important things get in the way of partying at one of the oldest and most famous restaurants in London.
Dreams fade but don't completely disappear, so imagine my excitement when I was asked to review Kaspar's Seafood Bar and Grill at the Savoy by Bookatable. We booked a Star Deal offered through Bookatable app, which included a 3 course menu with a glass of champagne for £39 per person.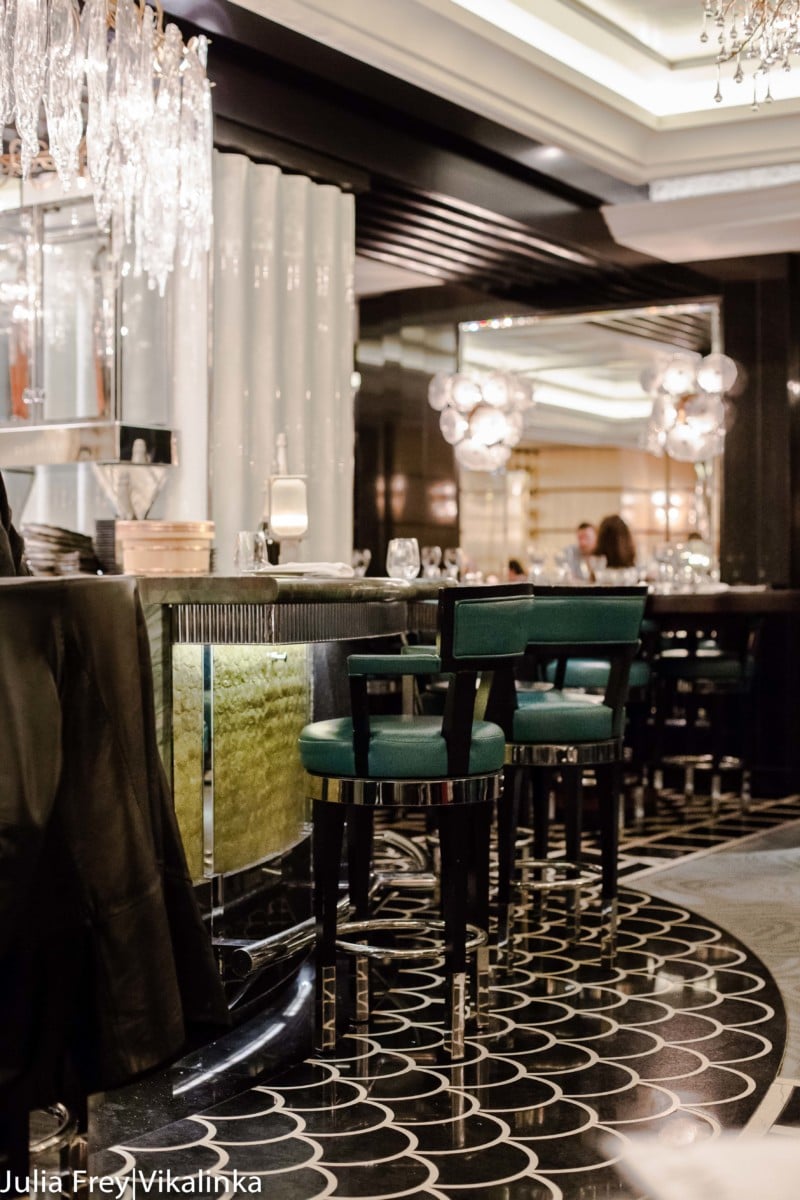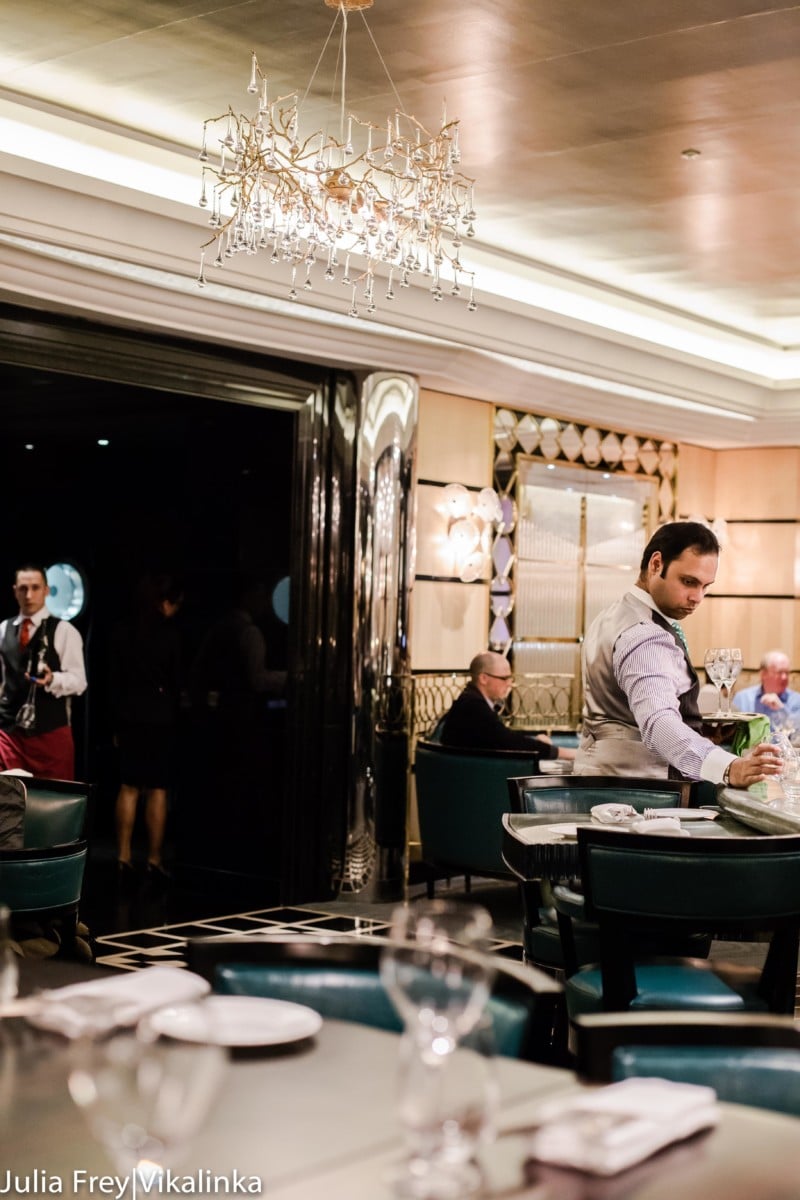 Brad and I were looking forward to our date all week with huge anticipation. After all it's not every day you get to dine in a legendary restaurant and I am happy to say we were not disappointed.
The decor was stunning 1920s art deco providing elegance without pretence. Although it was too dark to take advantage, the restaurant holds an enviable location overlooking the Thames.
We were greeted and directed to our table by very friendly and helpful staff and were served champagne as soon as we sat down. The level of finesse demonstrated by the waiting staff is truly outstanding. Nothing is out place, unnecessary or short of elegance. It was truly a pleasure to watch them move around the restaurant as if in a choreographed dance.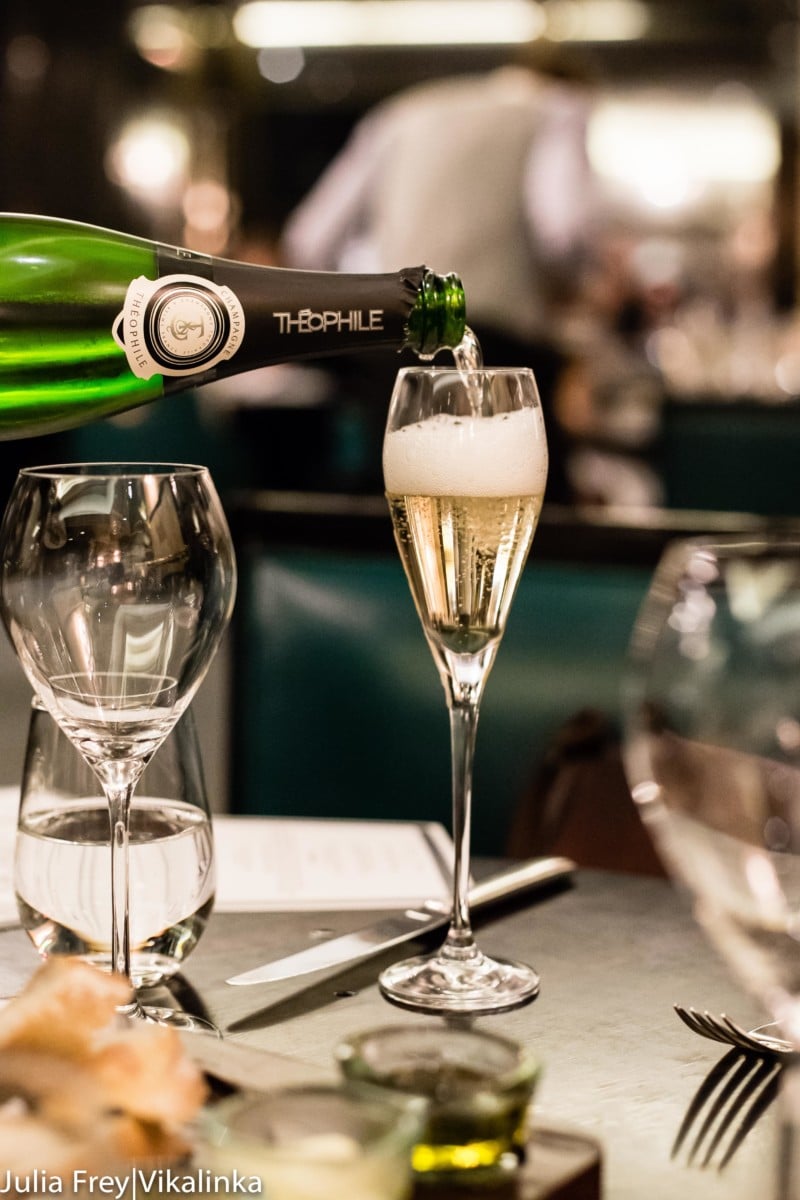 We started off our dinner with a choice of cured Scottish salmon with horseradish cream, citrus vinaigrette and watercress and a hock and mushroom terrine. I chose salmon and Brad settled on the terrine. The starters were as delicious as one would expect, but they were also very normal and safe choices. Whether this is a positive or negative depends on the diner's taste. I personally get excited at the prospect of something new and unchartered.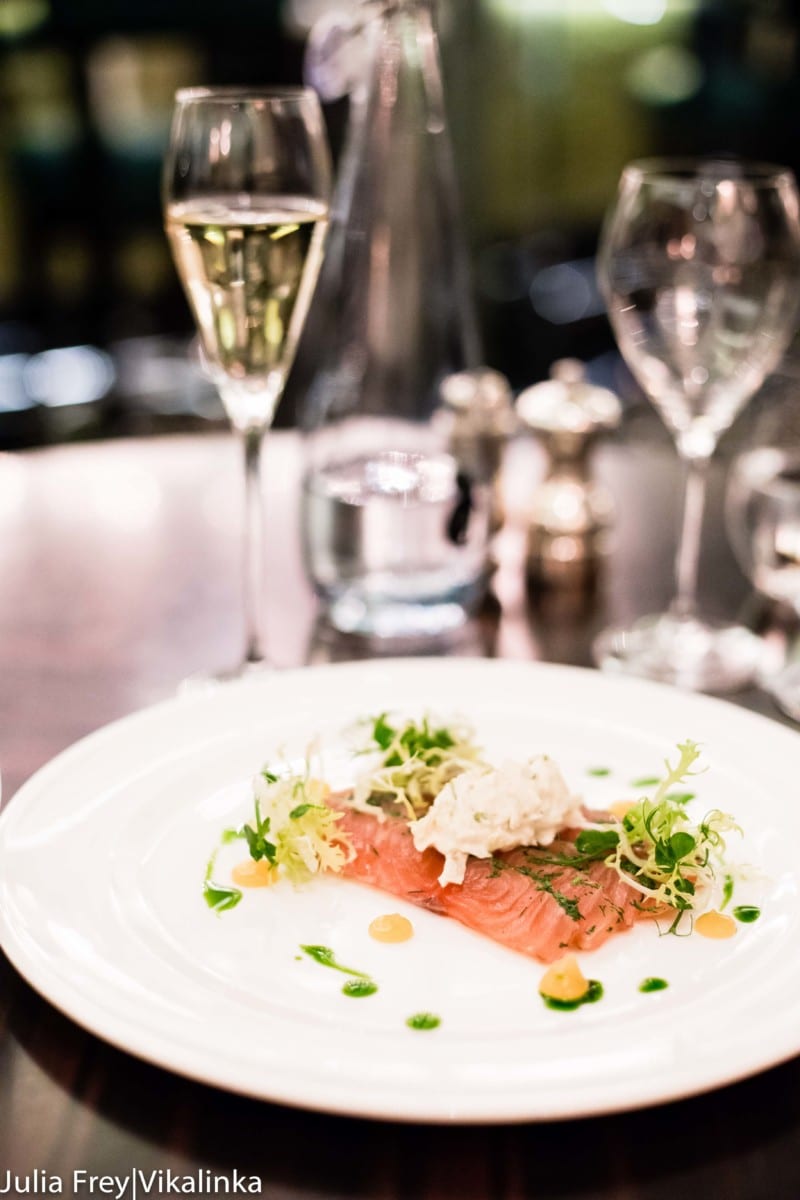 For the main course I ordered a lamb fillet on a bed of a sweet potato puree and Brad went for a pan fried lemon sole fillet with lime pearl barley, wilted spinach and ginger espuma. Once again both were excellent. The lamb fillet was cooked to perfection, tender with incredible flavour. But what really stood out to me (and yes I did have bites of both entrees) is the lemon sole. The fish was really fresh with just the right amount of citrus to make it flavoursome and light.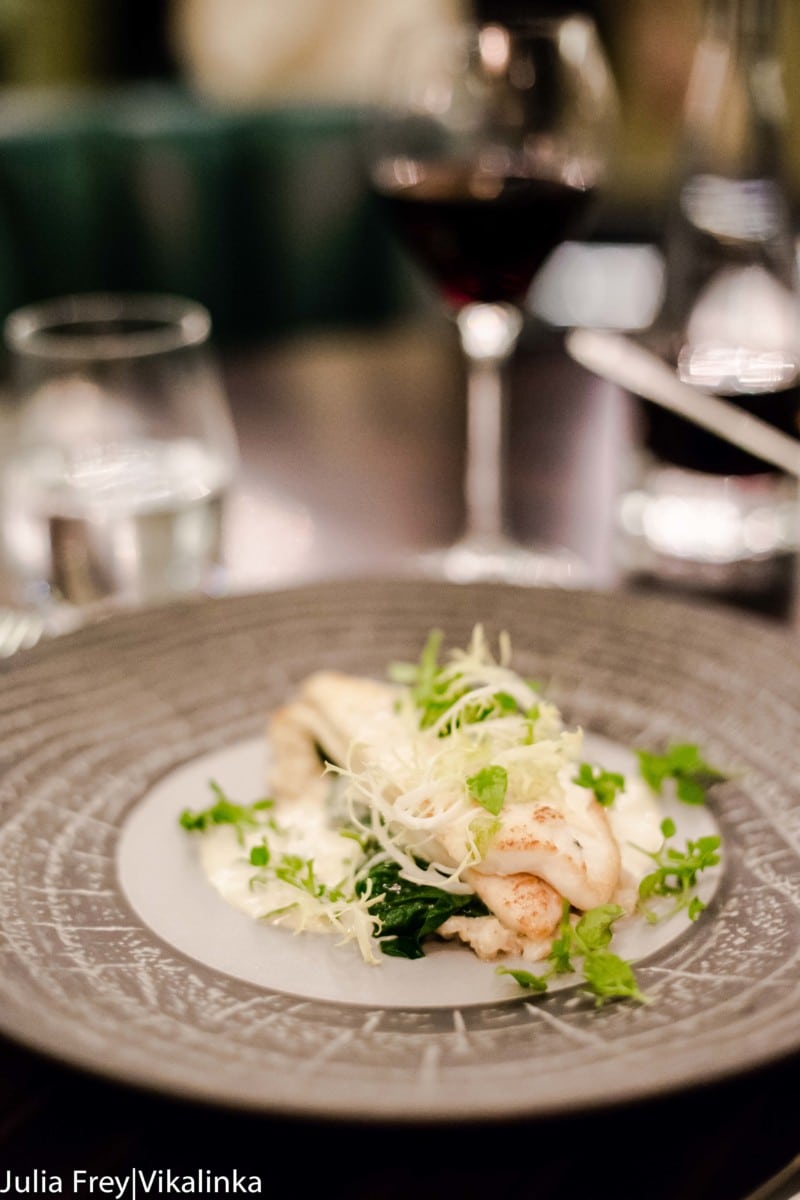 And to crown our fabulously delicious dinner we chose Granny Smith parfait with speculoos biscuits, honey creme fraiche and apple chips…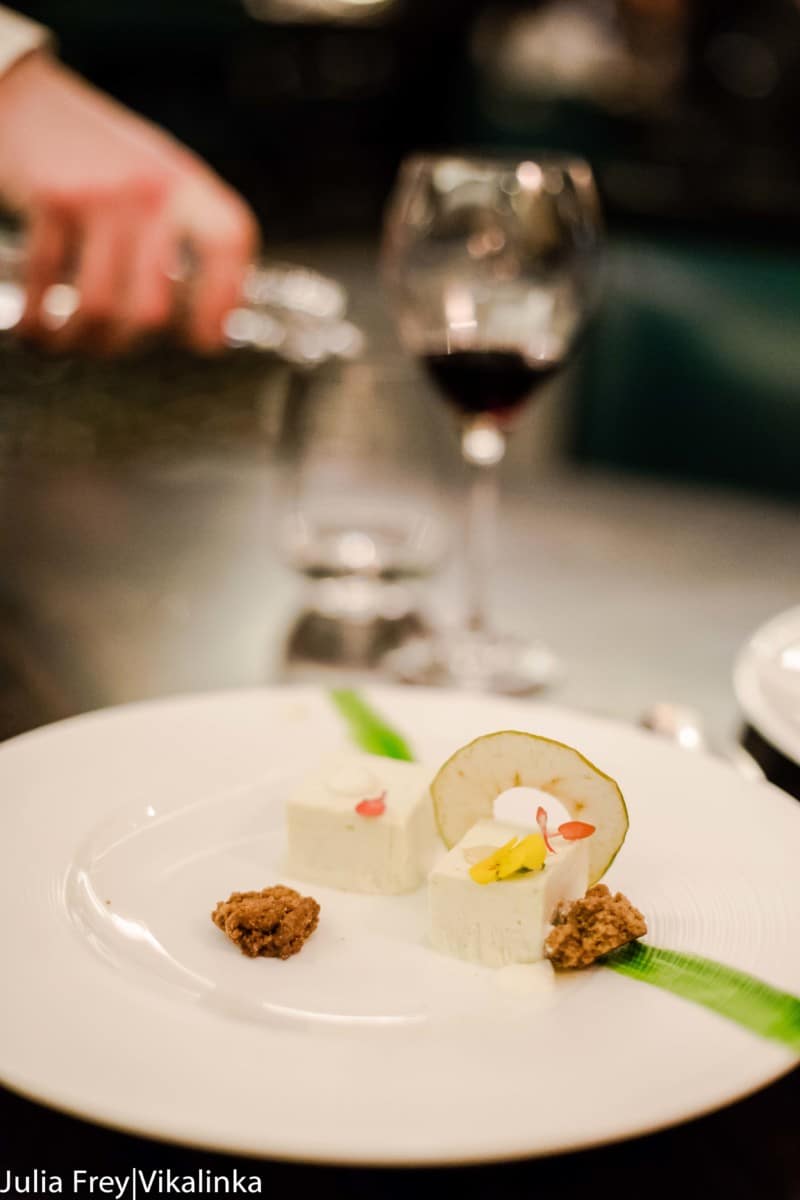 and deconstructed chocolate tart with chocolate poached pear and pear sorbet.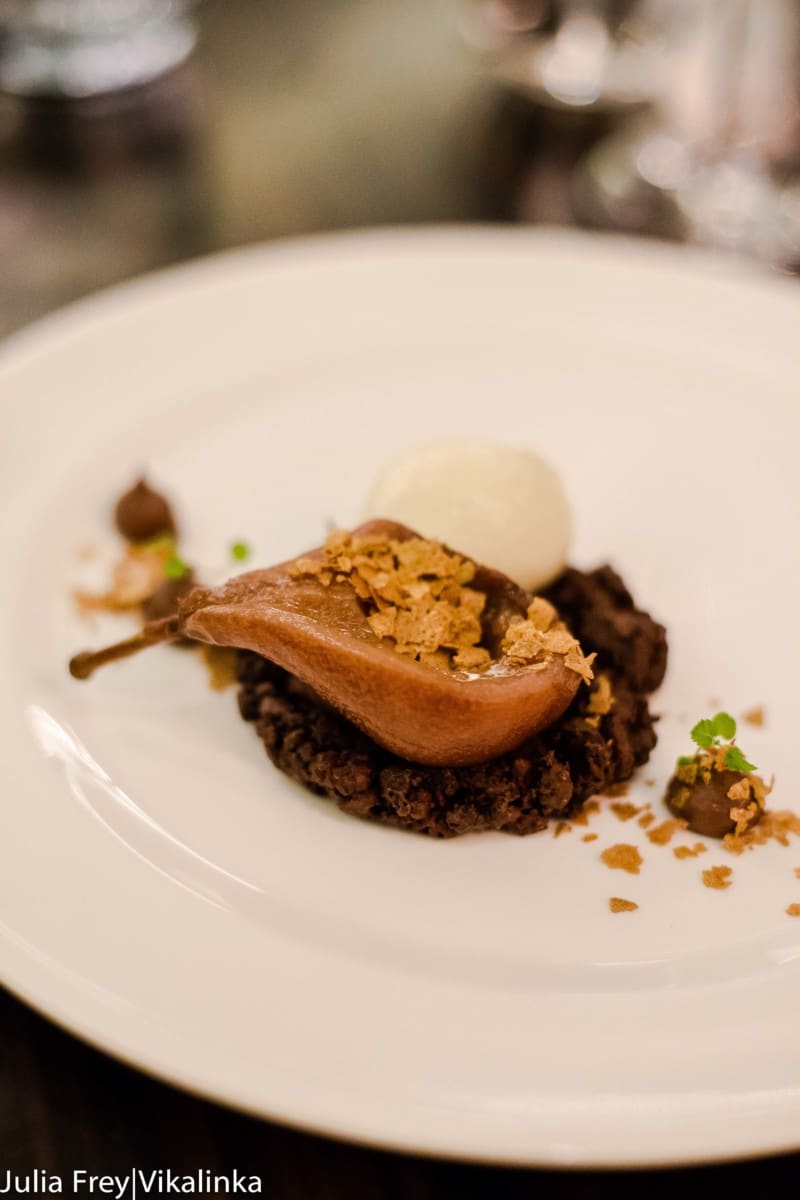 While I absolutely loved all the food at Kaspar's Seafood Bar and Grill I was blown away by the desserts – and I don't even have a sweet tooth. I am rarely if ever tempted to order dessert at the end of a meal in a restaurant but was I ever happy I gave the ones at the Savoy a go! Original, innovative, visually beautiful and delicious at that! I guess the whole experience at the Savoy taught me the lesson of investing in flavour, which is a lot more satisfying than large quantities of fatty food. All courses we had were lean, flavourful, delicious and utterly satisfying, which made for one of a kind dining experiences and we are already planning our next visit.
(I was asked to review Kasper's Seafood Bar and Grill by Bookatable. I was reimbursed for the meal, however all opinions remain my own.)