This jam swirled bread is delicious and so versatile. It could be enjoyed with sweet or savoury toppings!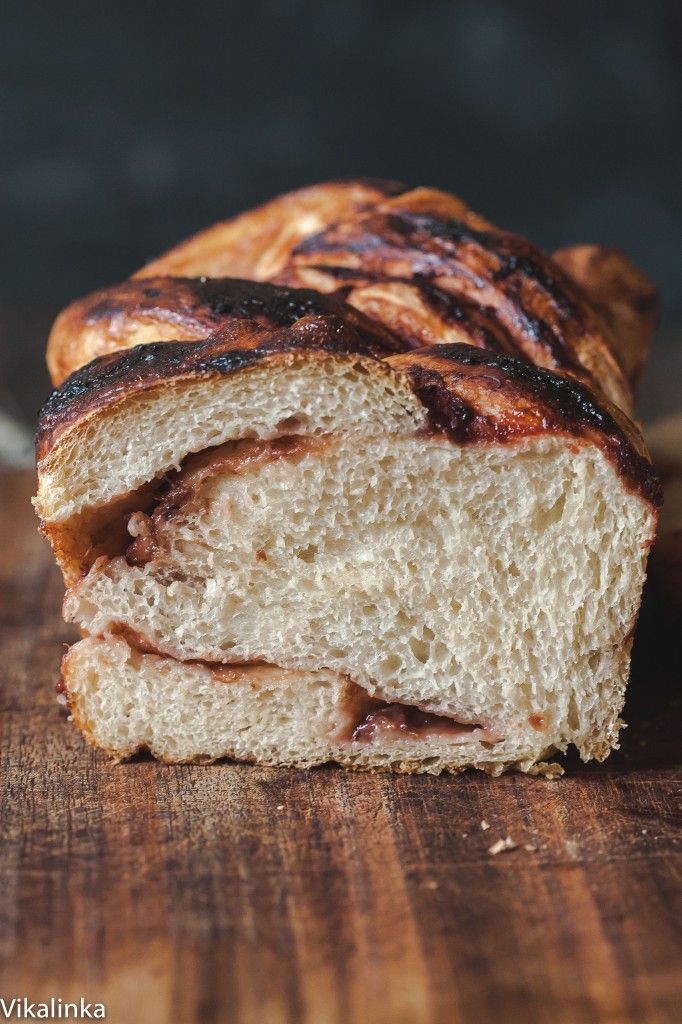 Do you ever feel anxious, and you know that the only remedy to stop your racing mind is to do something with your hands? Something earthy and grounding.
Something that would require a bit of mess at first and quite a bit of work but will leave you with the feeling of utter satisfaction and immense pride.No, I am not just talking about bread making although that process alone would deserve a separate blog post.
It's Saturday afternoon and I am in contemplative mood, which allows me to see how every beautiful creation starts with a bit of mess and work.
This is definitely true for other things I am doing in my life right now, only I am still in the middle of mess and work, but seeing this beautiful loaf gives me the courage to believe my efforts are not in vain and they too will be rewarded by something worthwhile, something I would be proud to put my name on.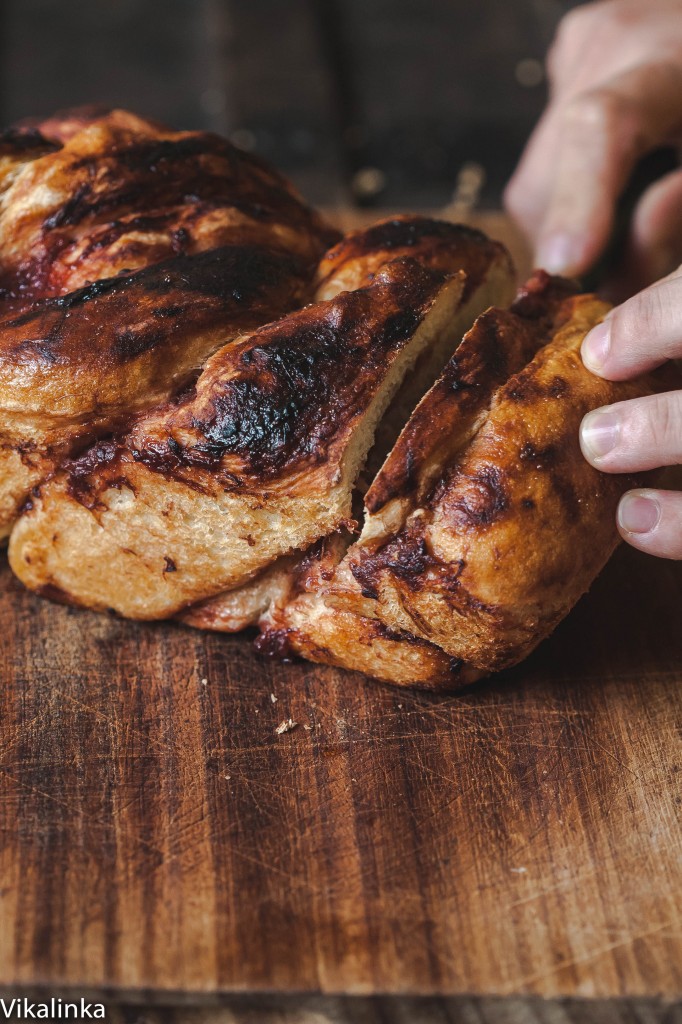 This bread though was such a treat! I've wanted to make a jam bread for a while, and when I spotted Rhubarb and Red Currant Jam from English Heritage on our last trip to Dover Castle I was finally given my perfect swirl.
National Heritage is a trust established by the British government to protect English historic buildings and monuments. We recently purchased an annual membership and are now actively exploring England.
It's so great to be tourists in the country you live in! English Heritage also produces and sells historic British goodies like jams, curds, spirits.
Brad walked away with a bottle of mead and I got my jam! So although this post doesn't come out on Friday, technically it could be slotted into my British Friday category. It's a bit late but no less true.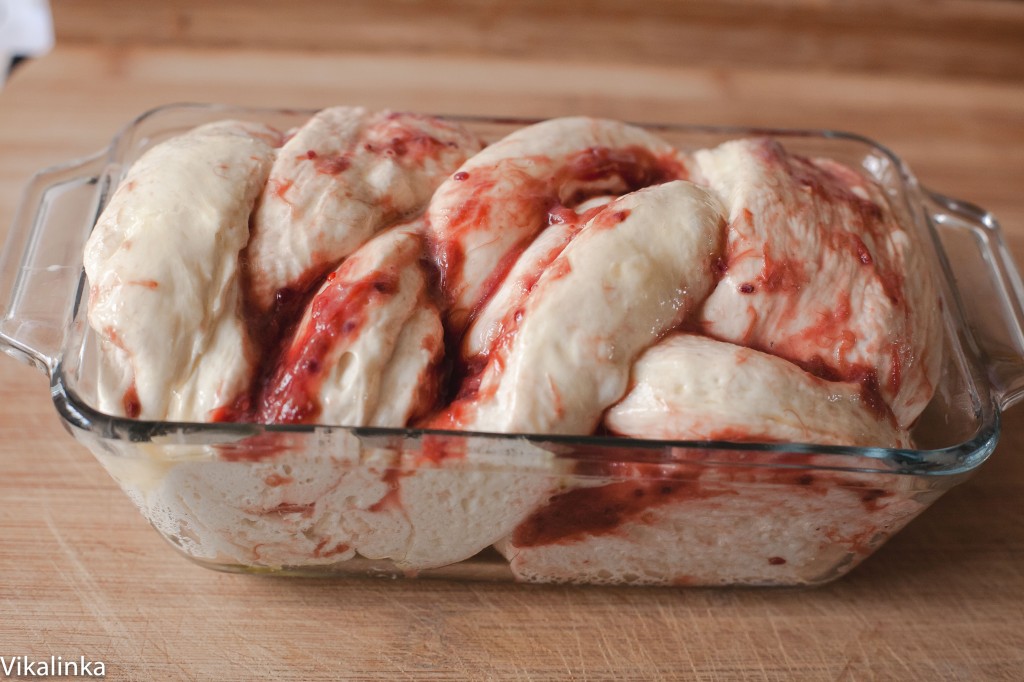 We were absolutely smitten with this bread, so fragrant, airy and all over delicious.
And because both rhubarb and red currants are quite tart and this bread, although jam swirled, is not sweet and could be eaten smeared with jam or used for making glorious sandwiches.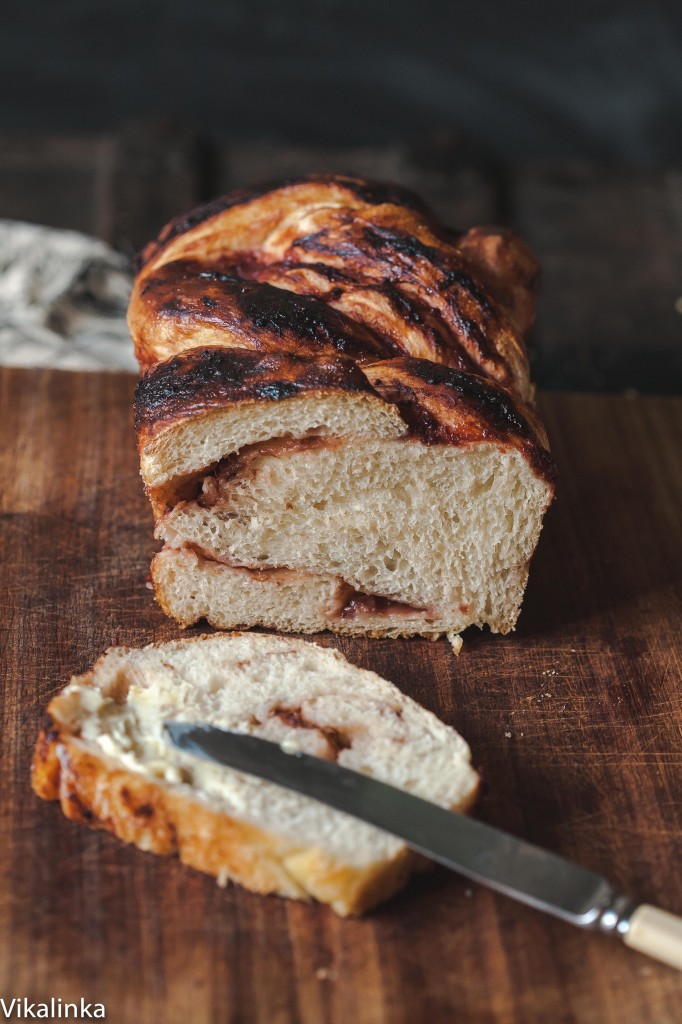 The recipe for this loaf is the same I used for No Time No Knead Bread.
It rises very quickly and could be done in 2 hours from start to finish.
This happens due to an increased amount of yeast. I did alter the recipe a little bit by doubling rising time-I wanted my bread to be pillowy soft and it was.
The method is quite simple as you see demonstrated above. If you braid looks as ugly as mine did don't panic. Put it in a loaf pan and let it rise for at least 30 minutes and it will turn into this.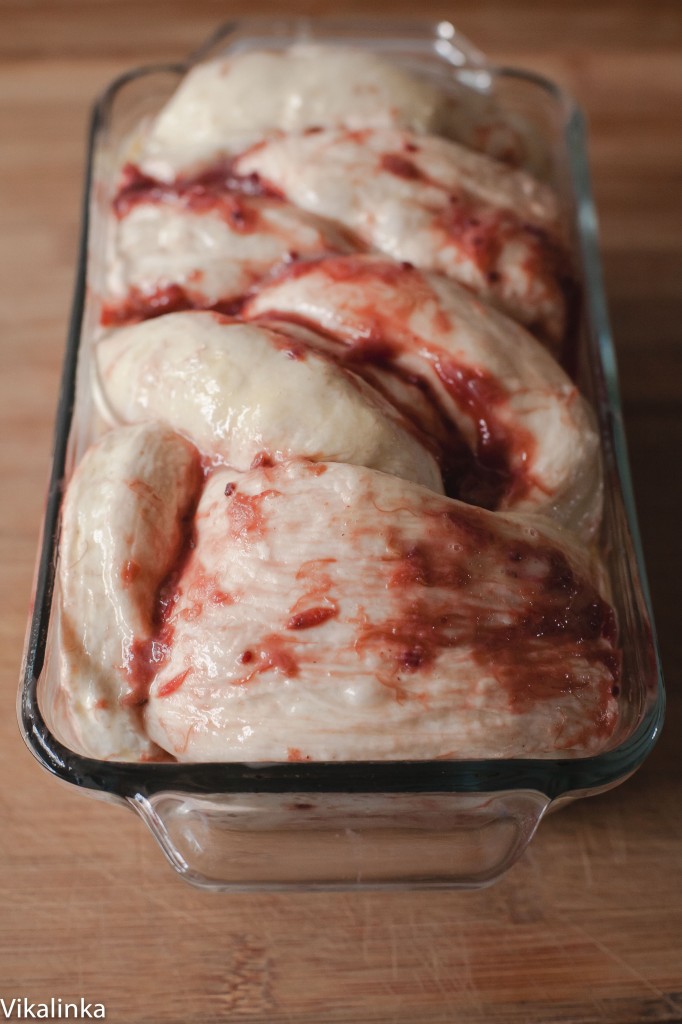 And then this!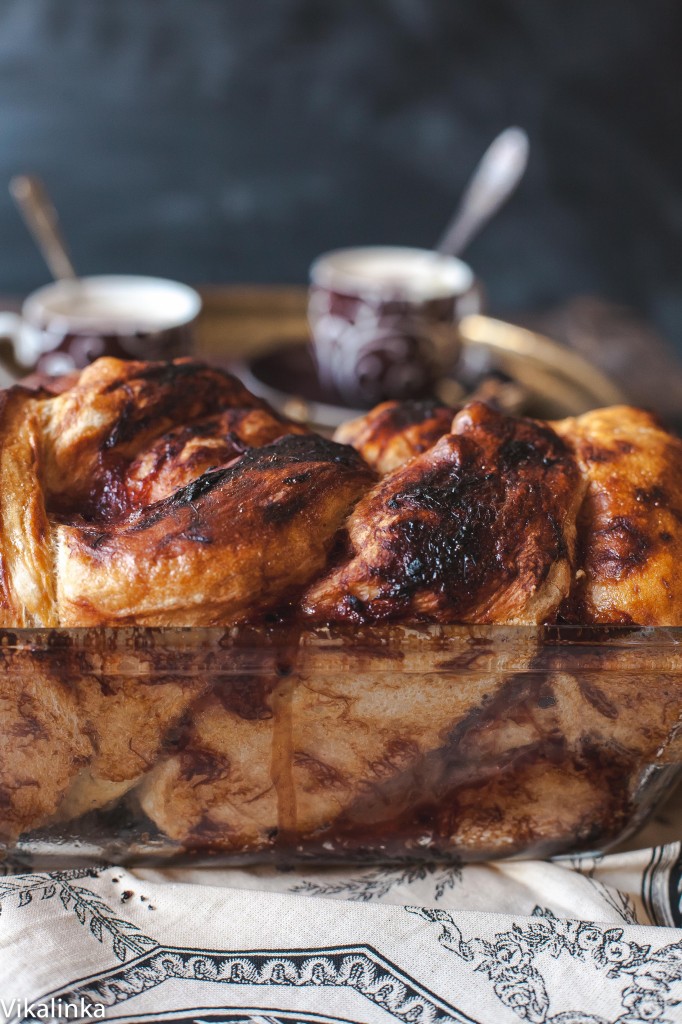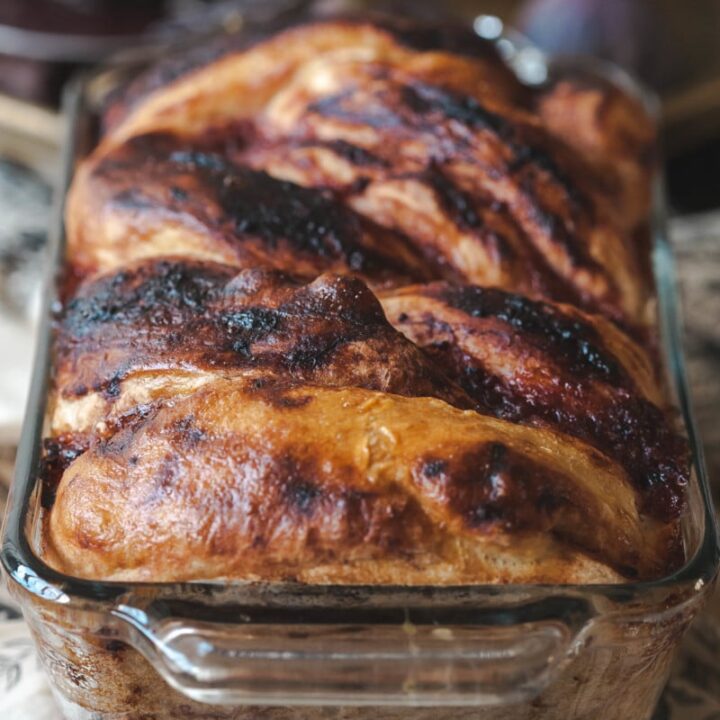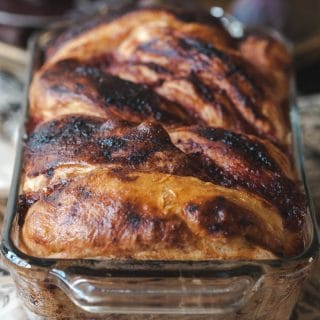 Rhubarb and Red Currant Jam Swirled Bread
The recipe makes two loaves- a jam swirled bread and a plain bread.
Ingredients
1

package/7 g active dry yeast

500ml/2

cups

lukewarm warm water

¾

tbsp

salt

500g/4

cups

flour

125ml/1/2

cup

rhubarb and red currant jam or your favourite jam

flour for dusting
Instructions
Mix warm water and yeast in a small bowl.

In the bowl of a stand mixer combine flour and salt.

Add the water and yeast mixture to the flour and mix until the dough comes together with a hook attachment or by hand.

Cover with a tea towel and let it rise for two hour in a warm place. (Punch down after one hour and let it rise again.)

Preheat the oven to 350F/180C. Grease your loaf pan well.

Cut off ⅓ of the dough, shape it into a ball, cover with a towel and set aside. (It can be baked at the same time as the jam swirled bread.)

Shape the remaining dough on a floured into a ball by tucking the corners in like an envelope.

Roll out into a 12X18 inch sized rectangle.

Spread the jam and roll it starting from the longer side.

Cut the roll lengthways but not all the way, leave about an inch at the top then twist the two halves to form a braid.

Carefully remove it to the loaf pan, cover with a clean tea towel and let it rise for at least 30 minutes or until it doubles in size.

Bake in the oven for 45 minutes. The loaf should sound hollow when you tap it.

Let cool and take it out of the pan.

Slice and serve once completely cooled.

Bake the other loaf either at the same time or after the jam swirled bread. I baked mine separately.
Nutrition
Calories:
145
kcal
Carbohydrates:
31
g
Protein:
3
g
Fat:
1
g
Saturated Fat:
1
g
Sodium:
331
mg
Potassium:
46
mg
Fiber:
1
g
Sugar:
5
g
Vitamin C:
1
mg
Calcium:
7
mg
Iron:
2
mg