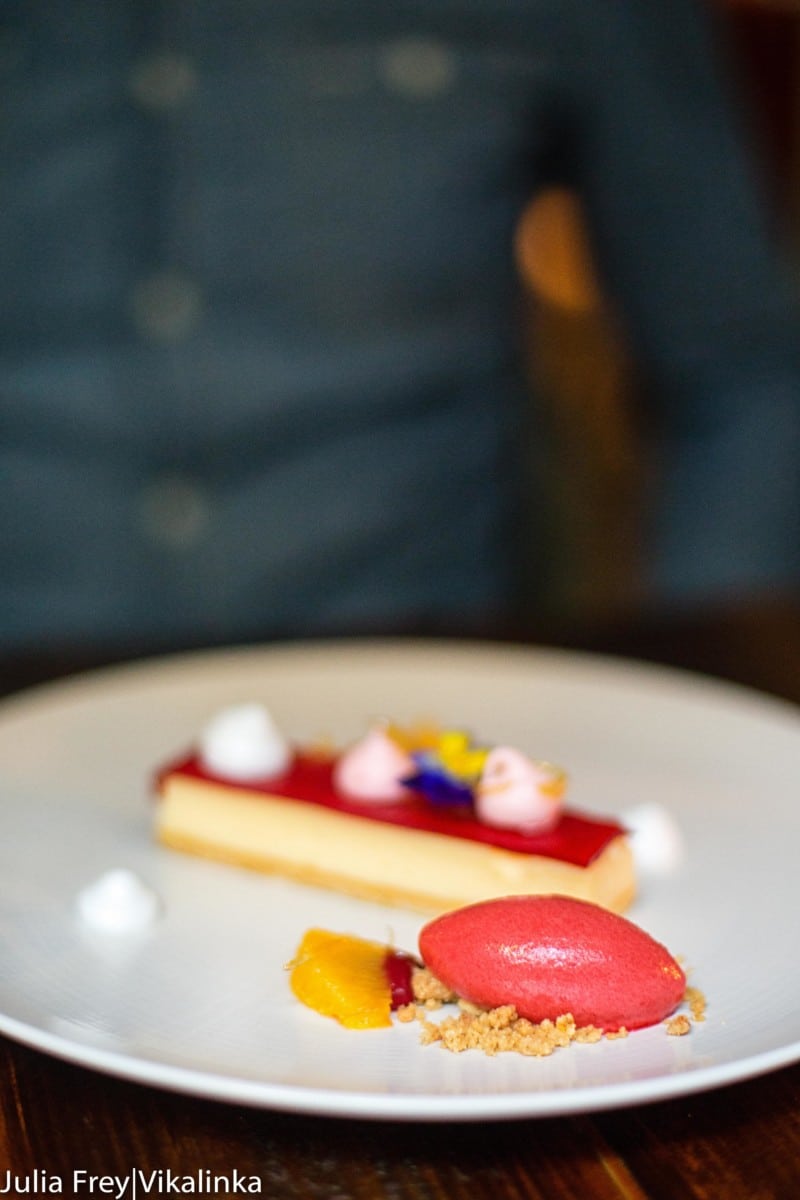 When I go out to a restaurant, I expect to find one of two things. First is a more indulgent version of something I can make easily enough at home. Think an oversized double cheeseburger with an unnecessarily large pile of chips.
The other is for something unusual, with ingredients I can't easily find and in brave and innovative combinations. As much as I love the first, the second is far more interesting.
Recently I had the chance to try something new at Caxton Grill, attached to the beautiful St Ermin's Hotel, at the request of Bookatable. We tried out a Star Deal offered by Bookatable, which came with three courses and a a glass of prosecco, all for £32 per person.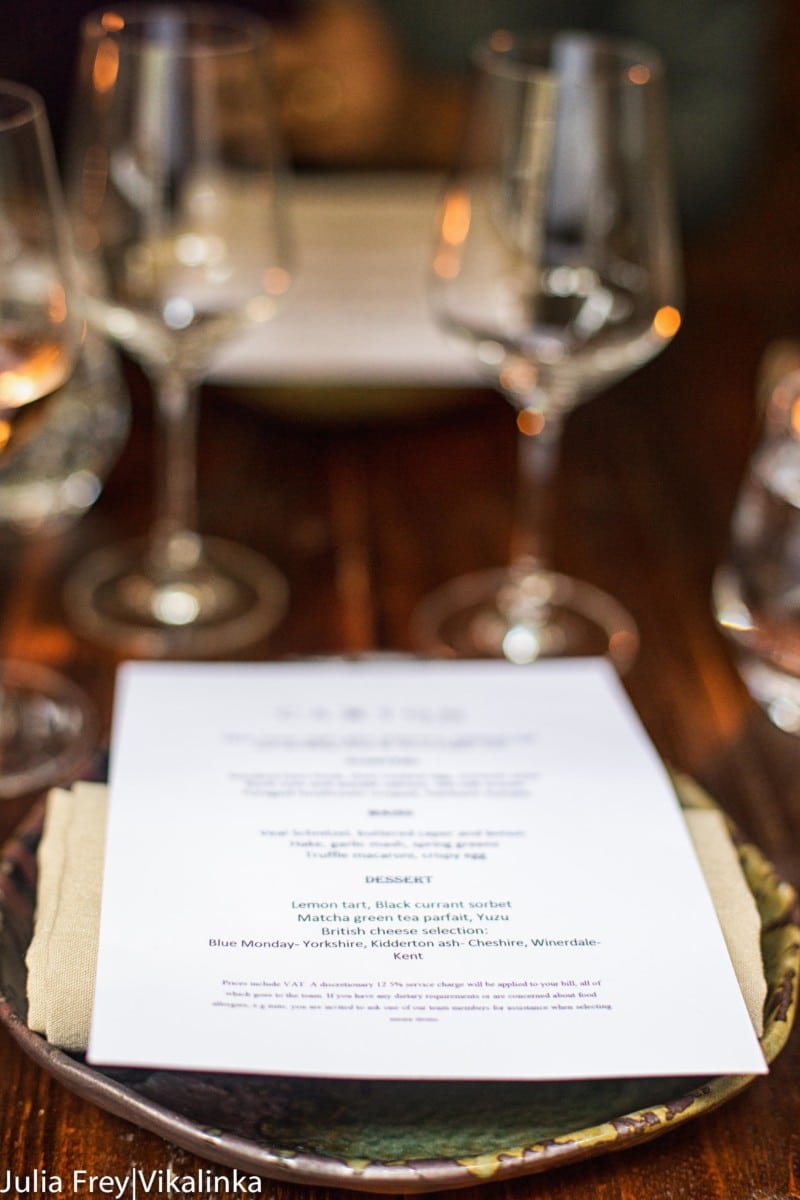 We started off in the comfortable bar next door to the restaurant, offering a great selection of wines and, well, everything else.
At the appointed hour we were sat at our table and began with a rather beautiful glass of prosecco – possibly the best way to start any meal. Looking around we were somewhat underwhelmed, with the ambience failing to keep pace with quality service and an interesting menu. We had certainly hoped for a bit more vibe than we found.
We hadn't sneaked a look at the menu beforehand, so I was pleased to find a favourite of mine as a starter option: smoked ham hock with slow cooked egg and summer peas. A bit safe, perhaps, but well worth it. Brad tried foraged mushroom croquet, which was every bit as good. Both were plated in a sort of refined chaos – lovely to look at and a lot of fun.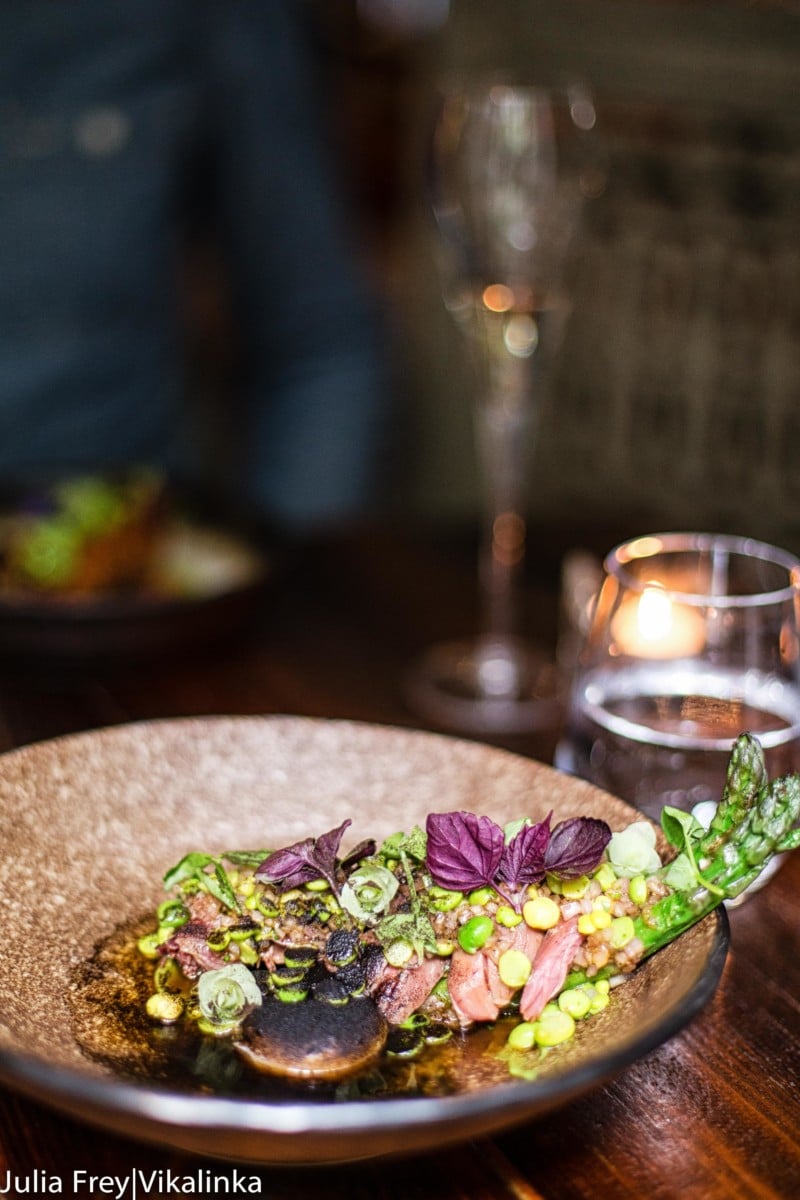 For the main course, Brad tried a dish that took creamy to a new level – truffle macaroni with a crispy egg on top. I was very happy to find veal schnitzel with buttered capers and lemon as an option. After a recent trip to Berlin I consider myself rather knowledgeable of the differences between good and average schnitzel, and so feel that I am on safe ground when I pronounce this as extraordinarily well done. Crispy coating and tender and favourable veal, it was everything that I had hoped to find.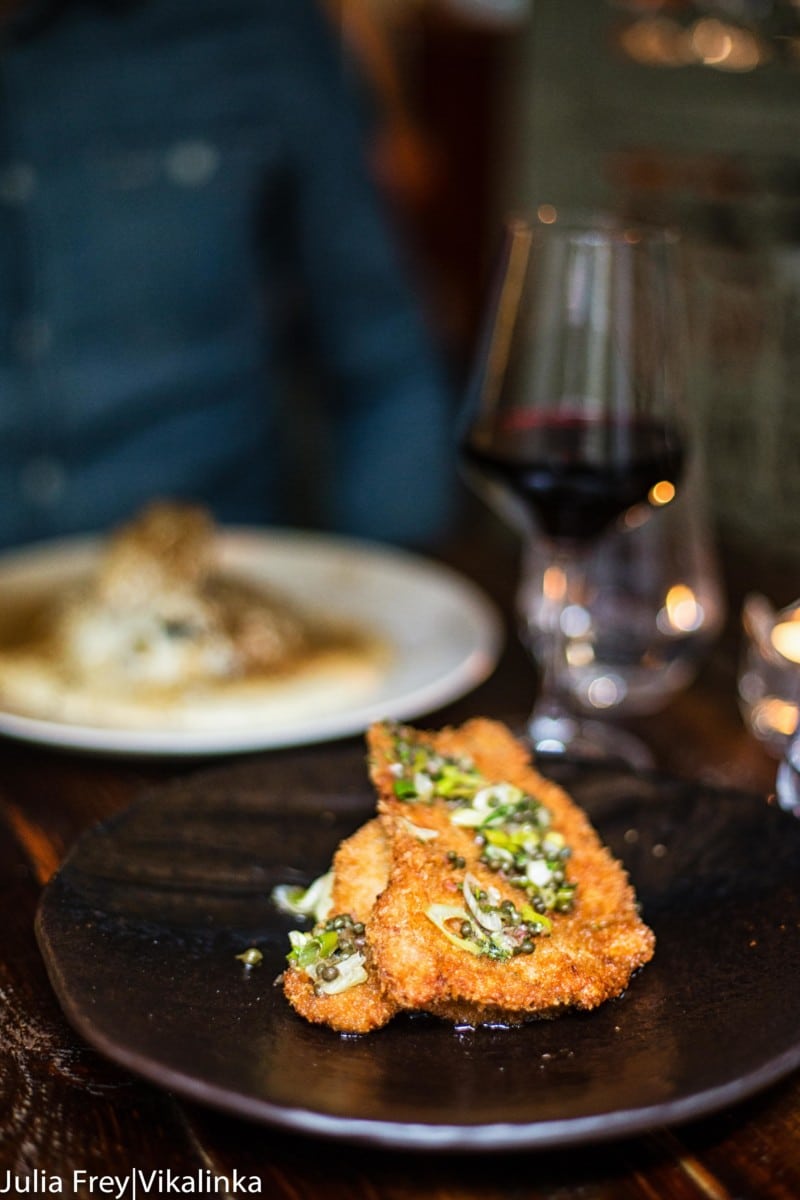 Dessert consisted of a lemon tart with black currant sorbet (first photo), and matcha greet tea parfait with yuzu. Light and refreshing, they were the ideal end to a wonderful meal.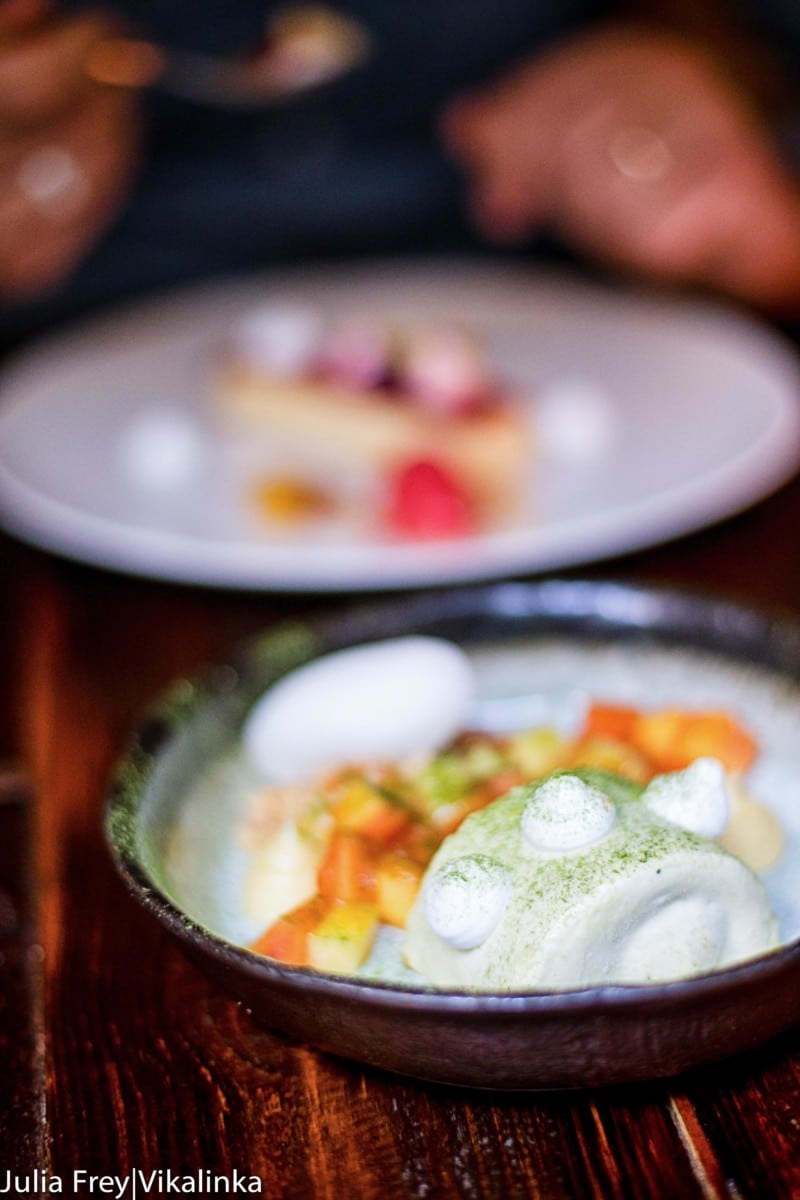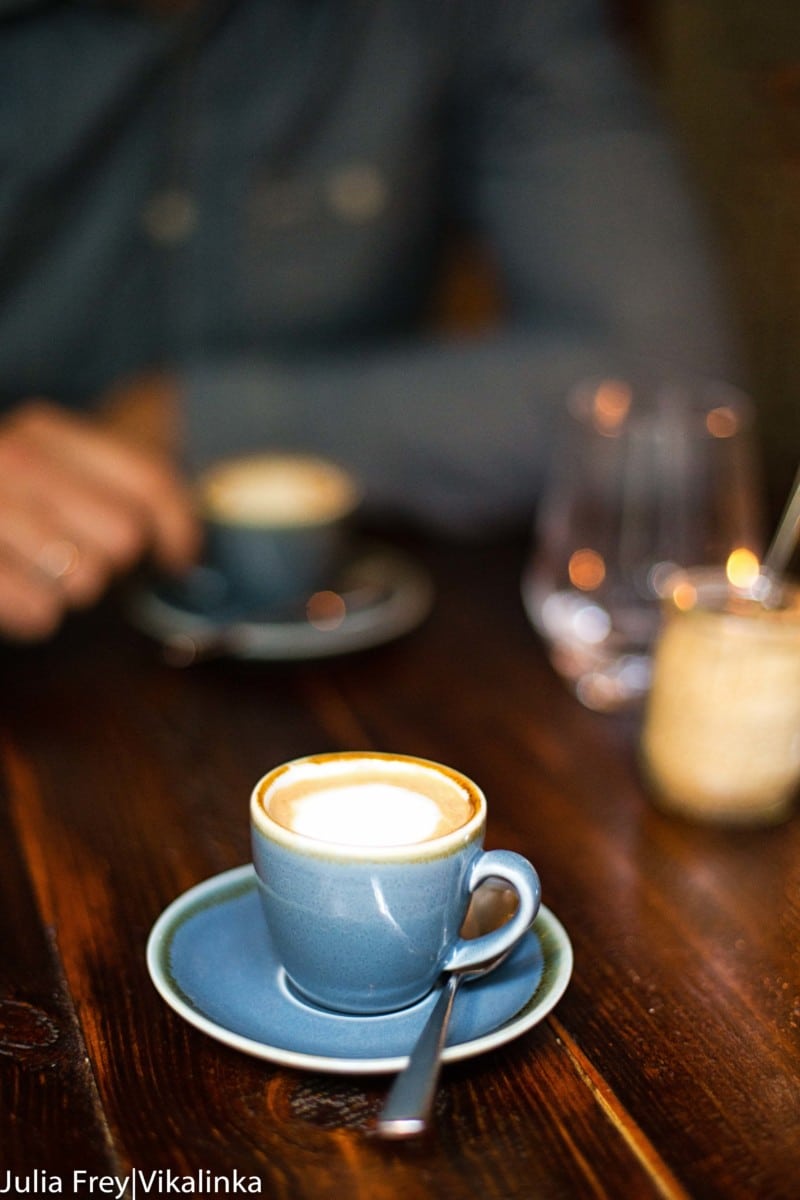 As I write this out, I realise that some of this may not sound too adventurous. Ham hock, veal schnitzel, lemon tart all sound like normal fare. Yet the difference is in the quality of ingredients, the creativity of plating, and willingness to pair diverse flavours until something familiar becomes new again. This alone made the trip to Caxton Grill worth the trip.
I was asked to review Caxton Grill by Bookatable. I was reimbursed for the meal, however all opinions remain my own.)