Thinking of spending some time this winter in Prague? Here is how you can do it!!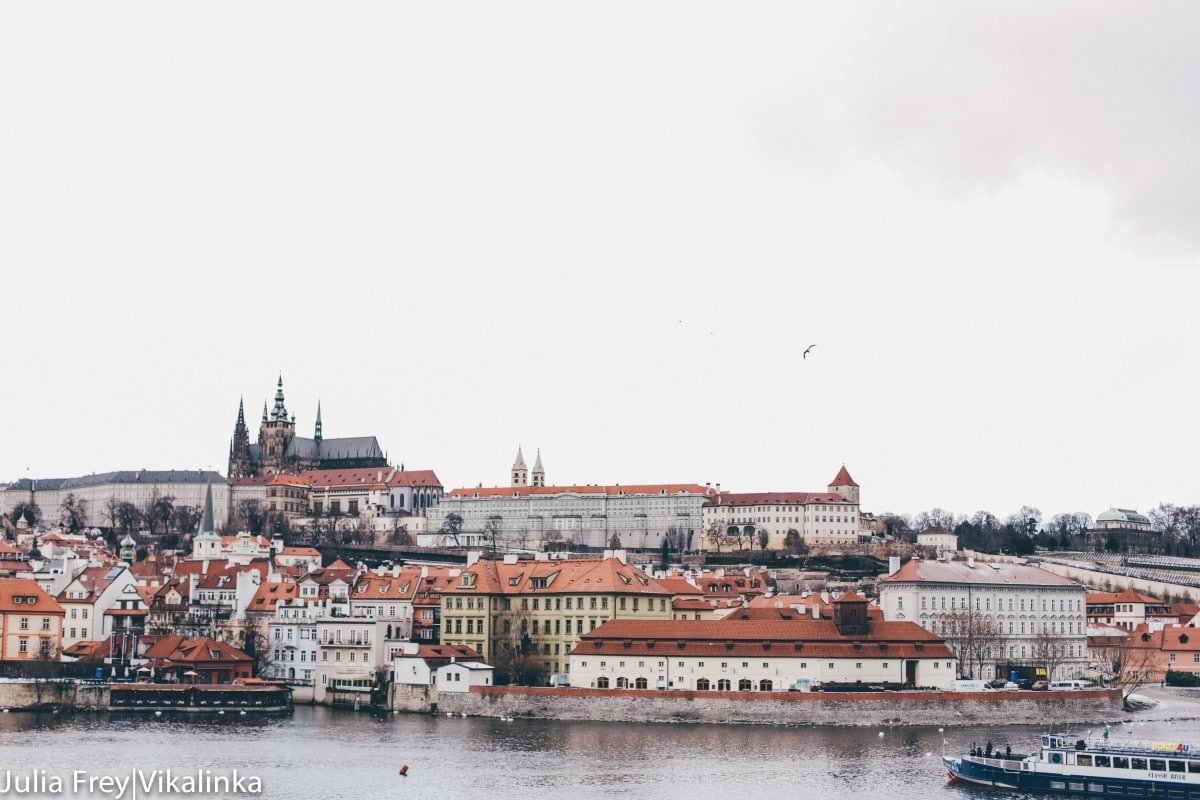 I'm a big believer in off season travel. Lower prices are a great start, as are smaller crowds. A place like Prague becomes hauntingly beautiful with a light fog or occasional snowflake. Should you be looking for a recommendation on whether or not a winter trip to Prague is worthwhile, you have it.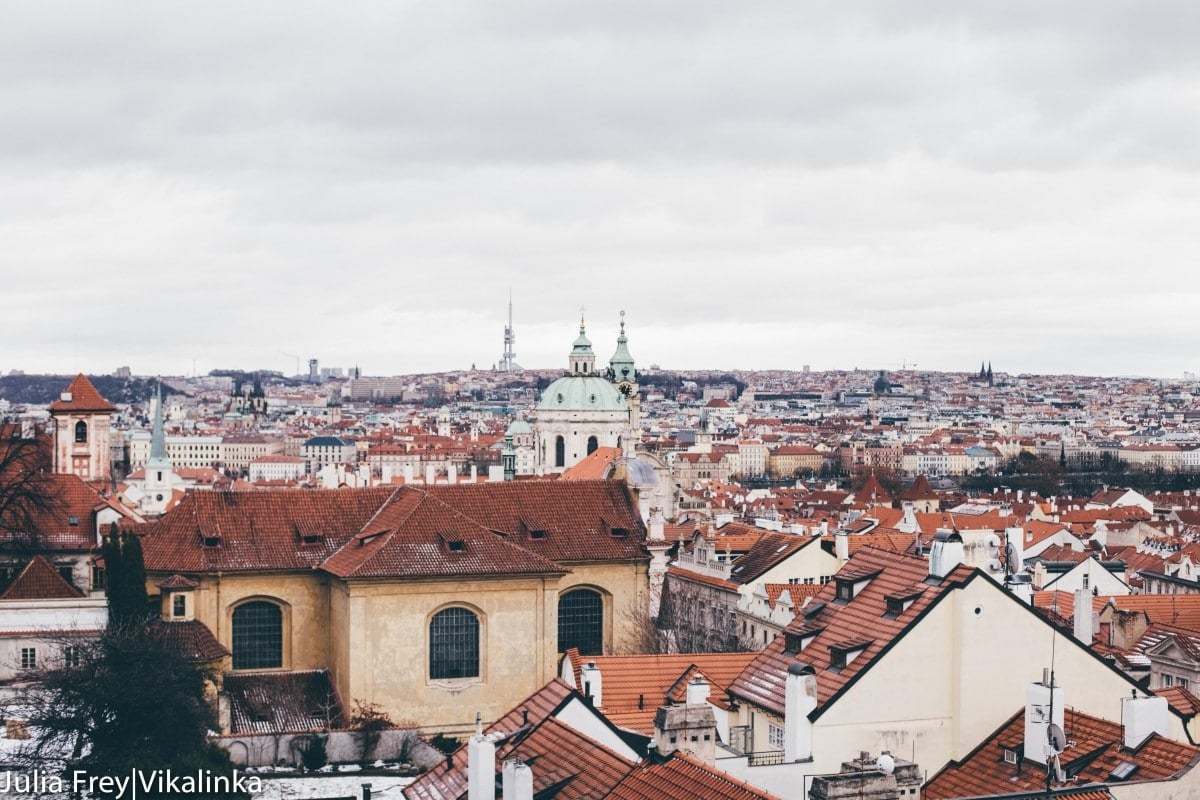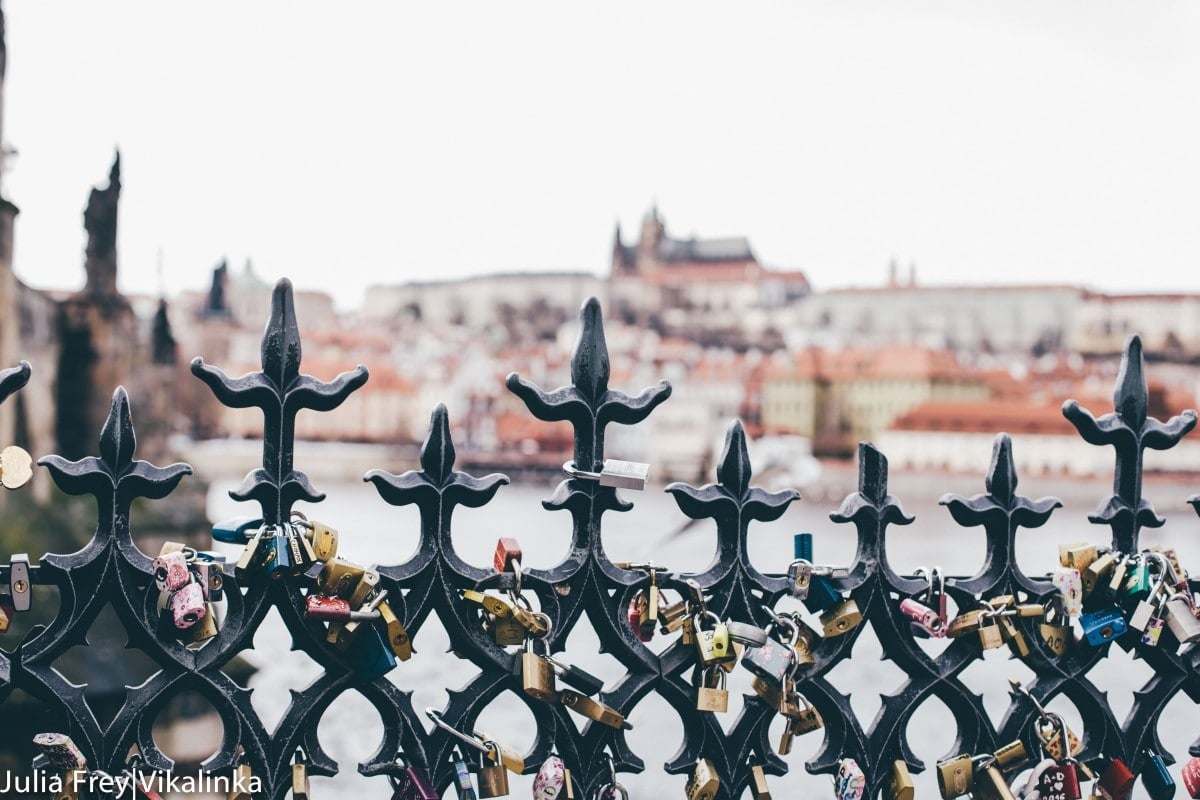 But make no mistake, visiting in the winter in Prague is a completely different experience from a Prague summer, and you will need to prepare yourself differently. As a half-Canadian, half-Russian couple, it's easy for us to be a bit cocky about our ability to survive a little cold. Turns out that a day out in Prague-level chill, while hardly what you'll find in Siberia or the Canadian North, has a way of getting to the bones. But don't let that keep you away. With a little preparation and foresight, you'll be able to have a great time at a discounted rate.
Without further ado, top tips for surviving winter in Prague: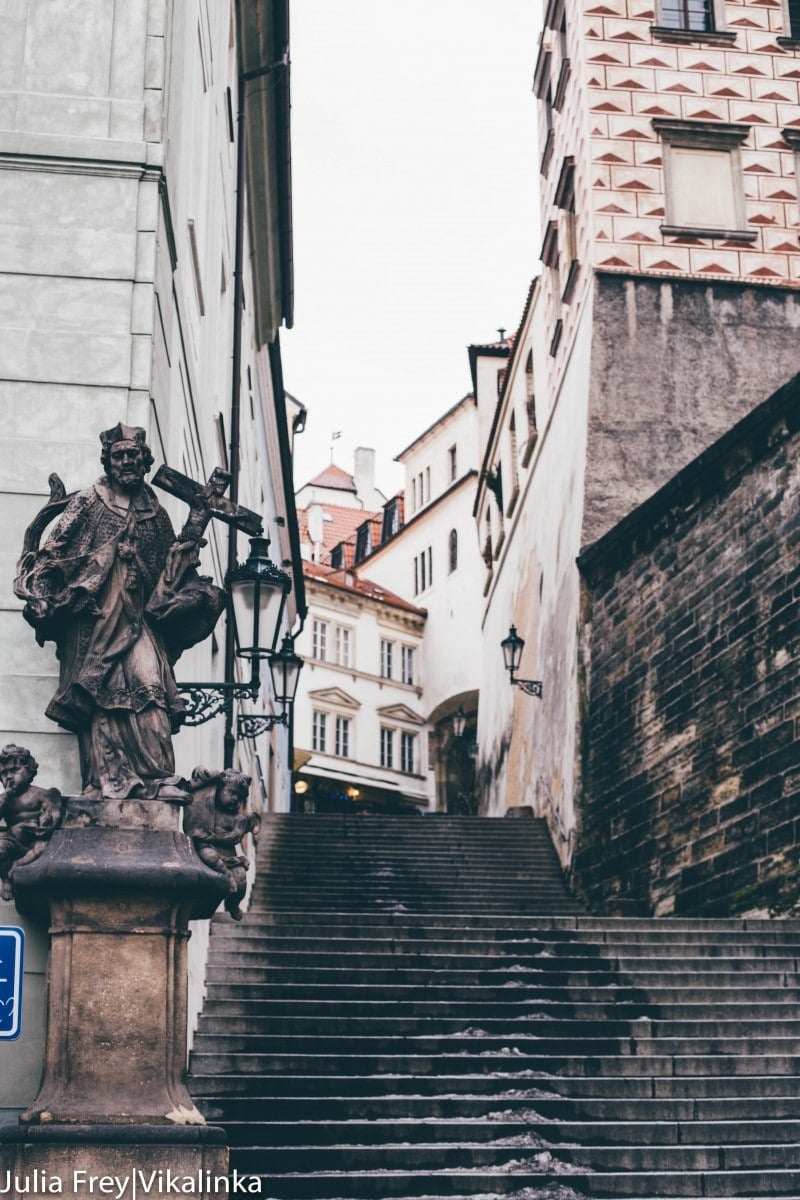 Forget your diet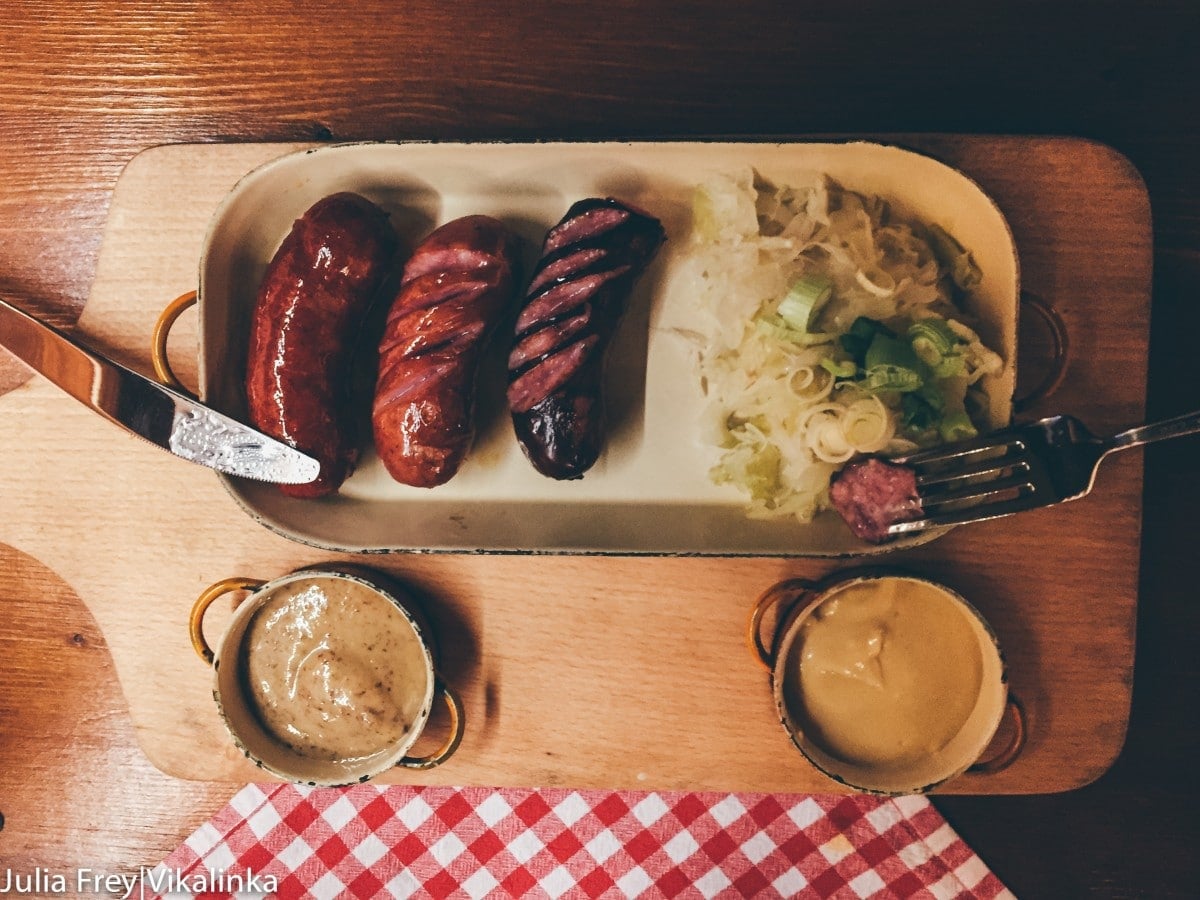 Czech food is, conveniently enough, well suited to a Czech winter. Heavy in meat, dumplings and potatoes, and coated in thick sauces, any meal will provide all the internal warmth you could hope for. As we've warned you before, it is heavy, though, so don't forget to eat an occasional salad.
And if dinner isn't friendly on your waistline, dessert is downright hostile. Czech cakes and pastries are worth making the trip in their own right. Indulging on a cake over coffee to warm up on a frigid afternoon is necessary for winter survival.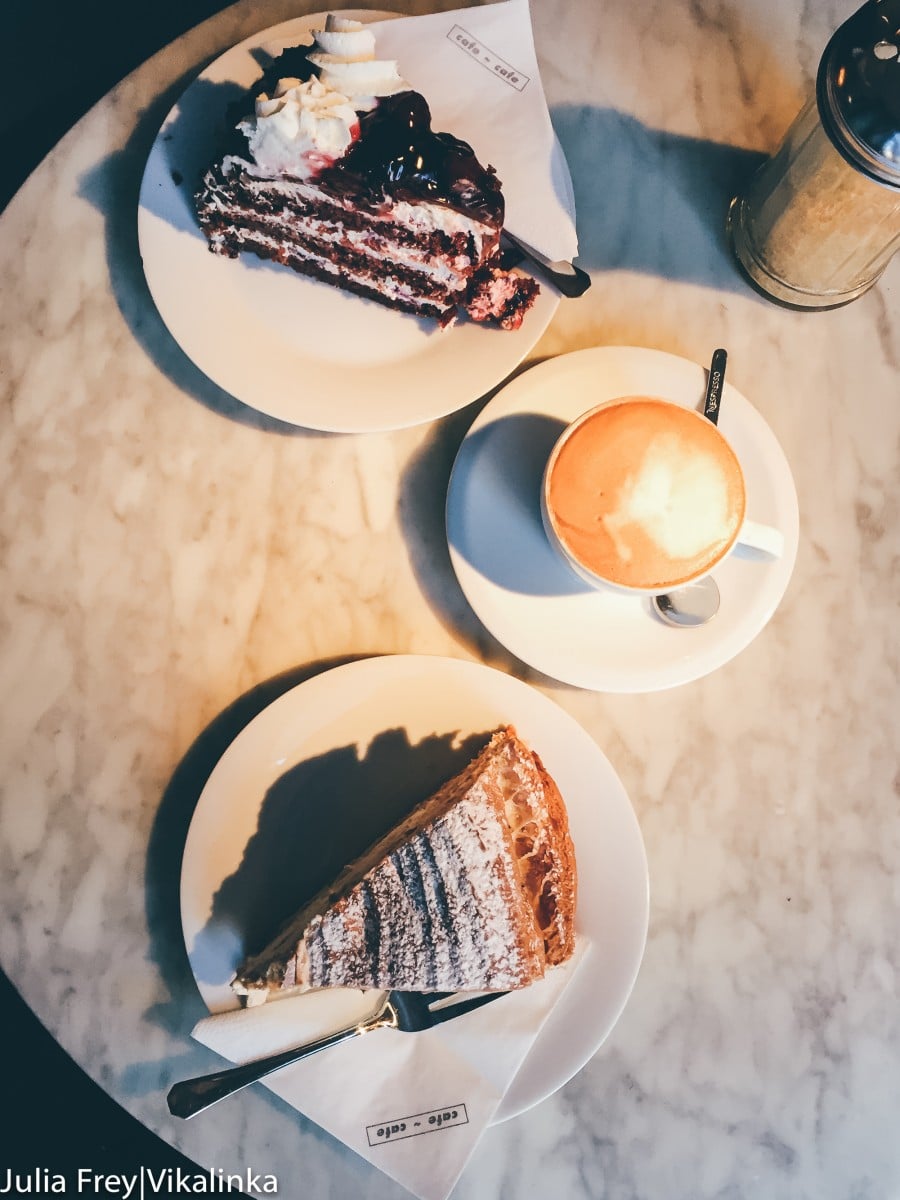 Diet friendly? Not so much. And better for it.
(For the vegetarians and vegans among us, don't despair. There's plenty in Prague for you too!)
Prepare to dress warm when seeing the sites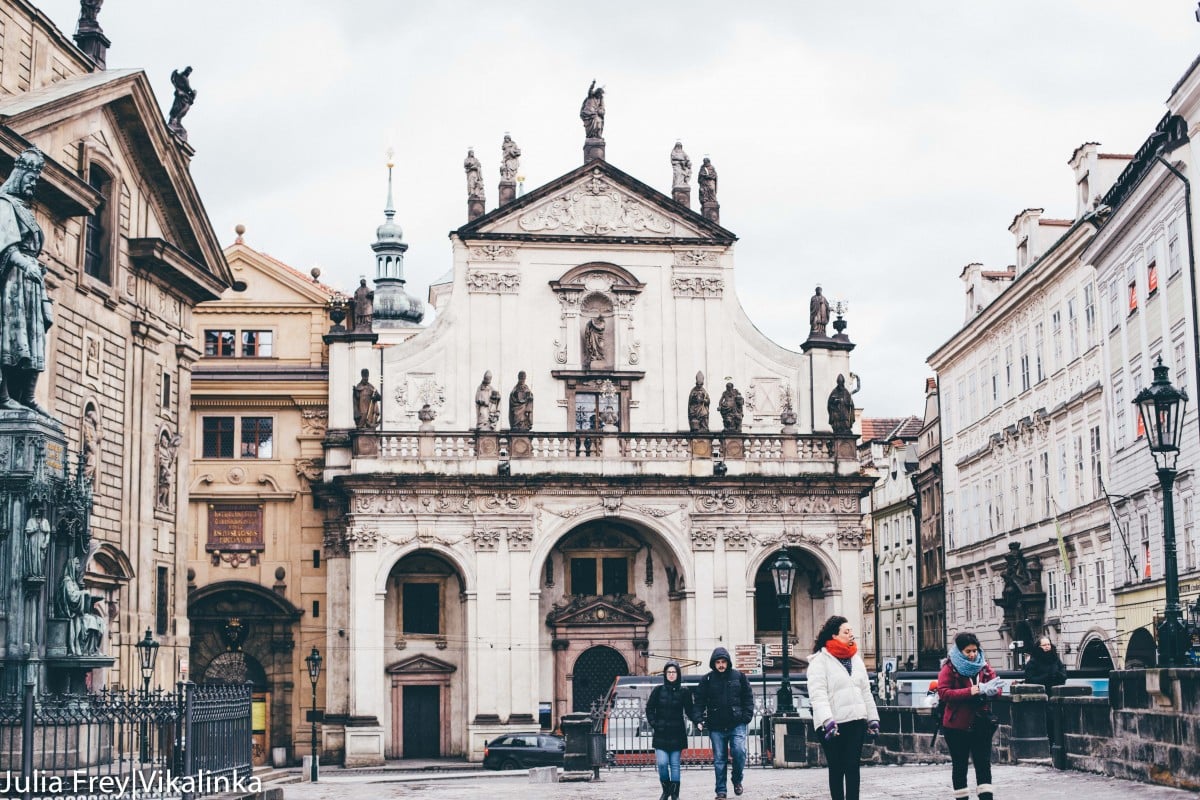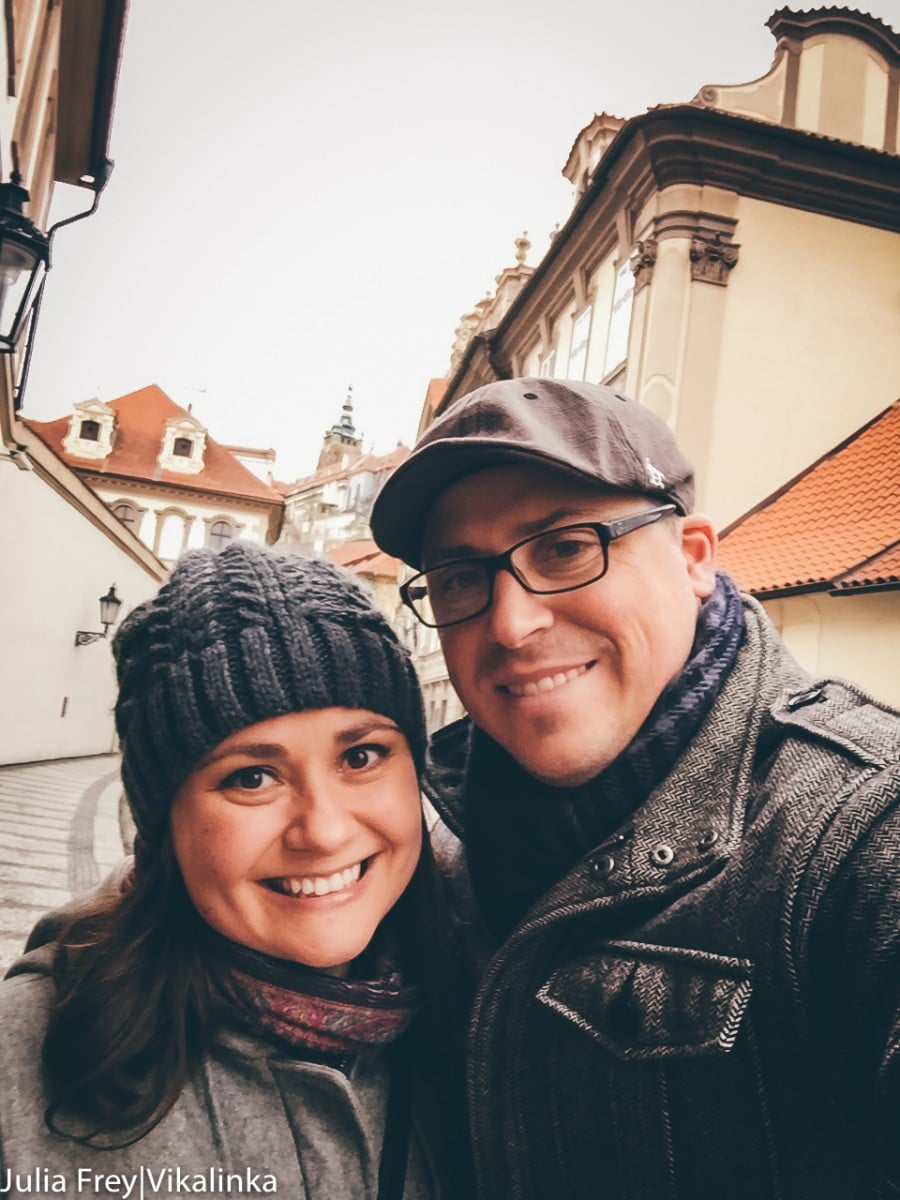 Obviously you will dress warm when walking the streets. Even we managed to plan far enough ahead to do that. What caught us off guard is the need to dress warm when walking through some of the older buildings.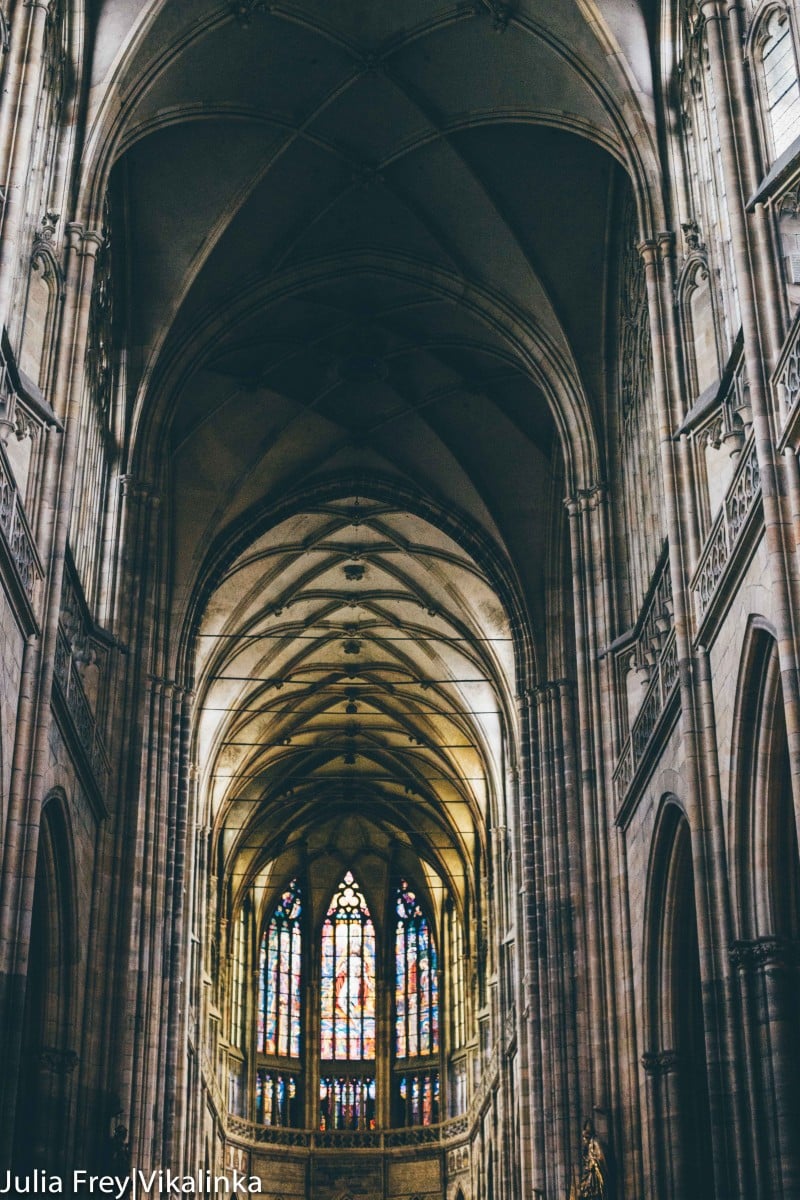 Don't be deceived by the gentle yellow glow emanating from the windows of cathedrals or Prague Castle. The temperature inside is not a whole lot different from outside, and it will make you suffer without clothes and footwear up to the task.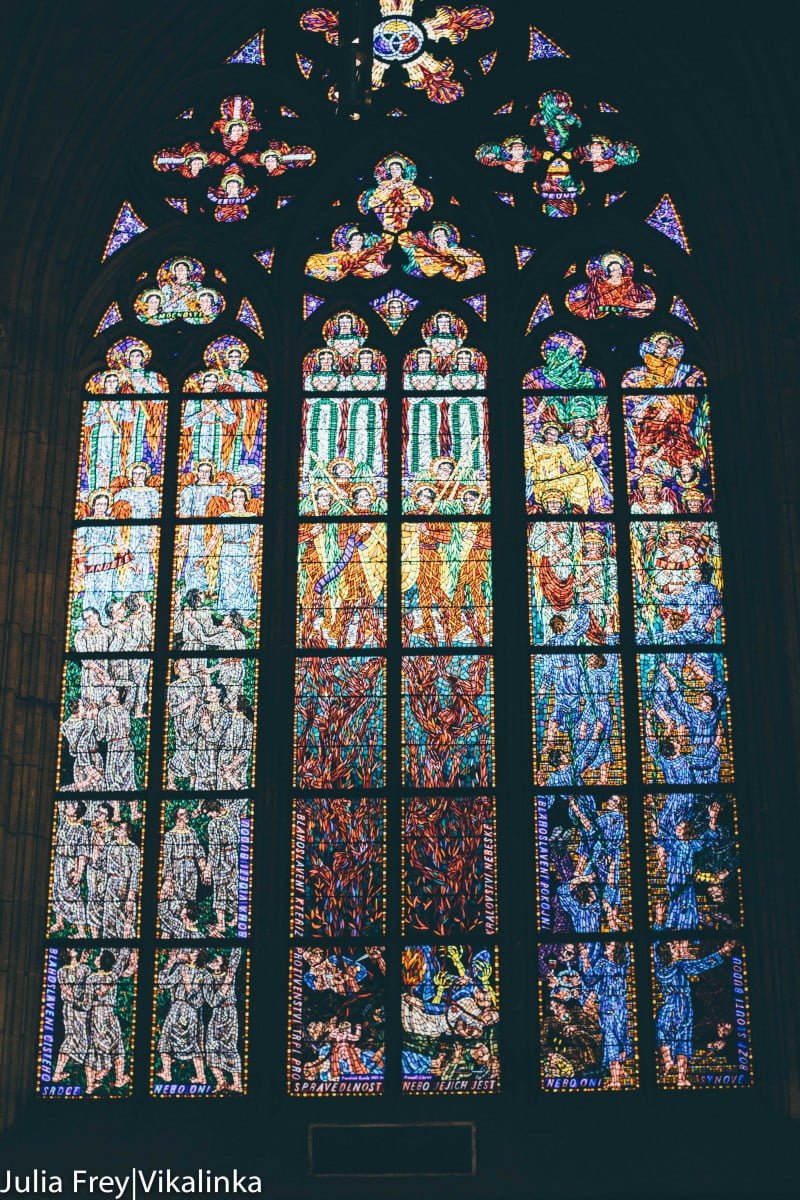 Plan indoor activities for your evenings
Catch a symphony, find a destination restaurant, or anything else as suits your taste. It will get dark early to accompany falling temperatures. Fortunately, Prague is a city that loves high culture, so there is no shortage of things to do.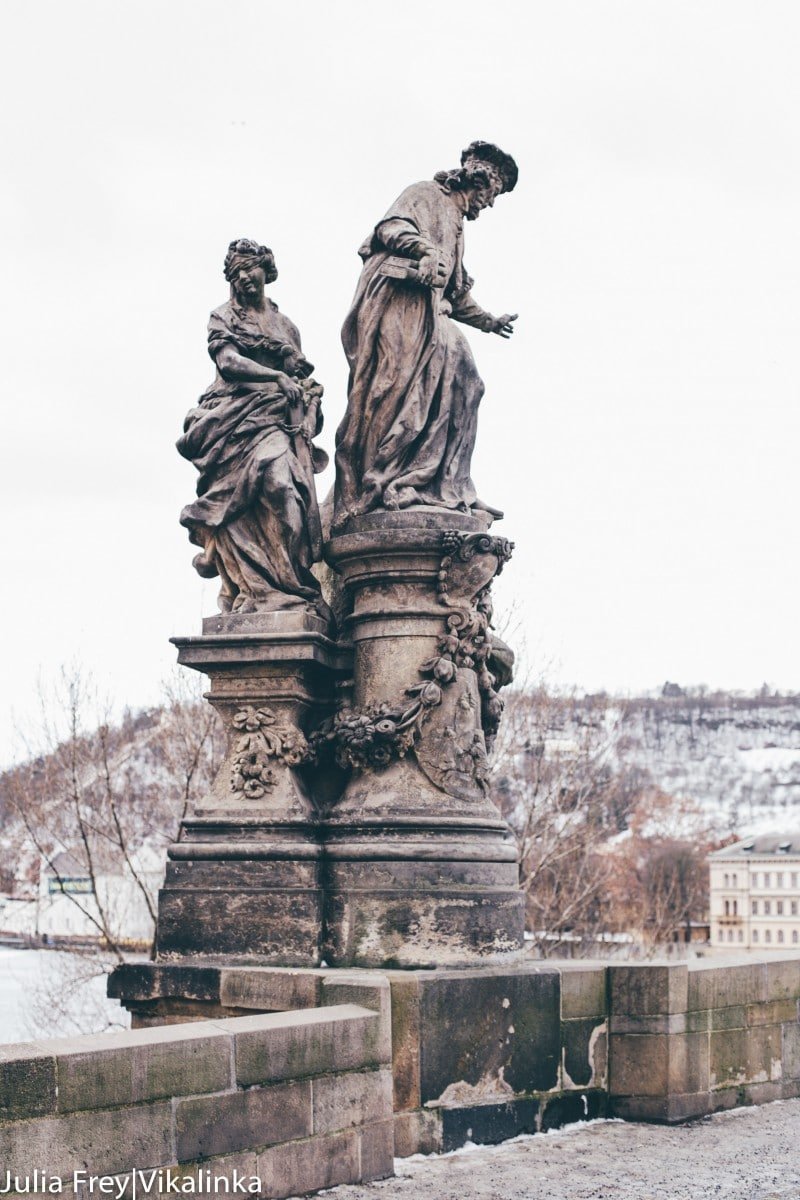 If you do feel up for a late-night stroll, Prague has a wonderfully safe feel so there is no reason why you wouldn't want to walk around after nightfall, and seeing Prague Castle or Tyn Church with the lights on is well worth getting a bit chilly. But you'll be thankful for someplace to go once the cold starts to get to you.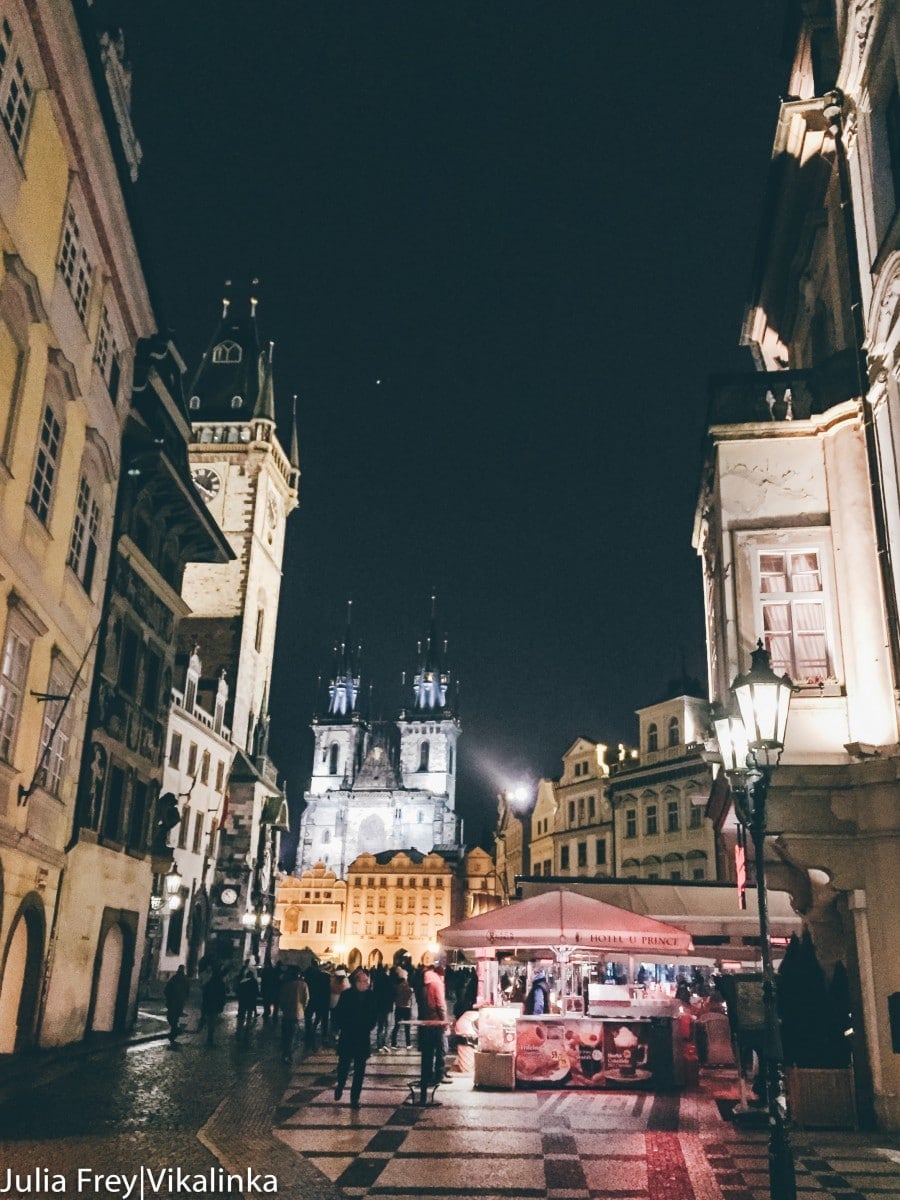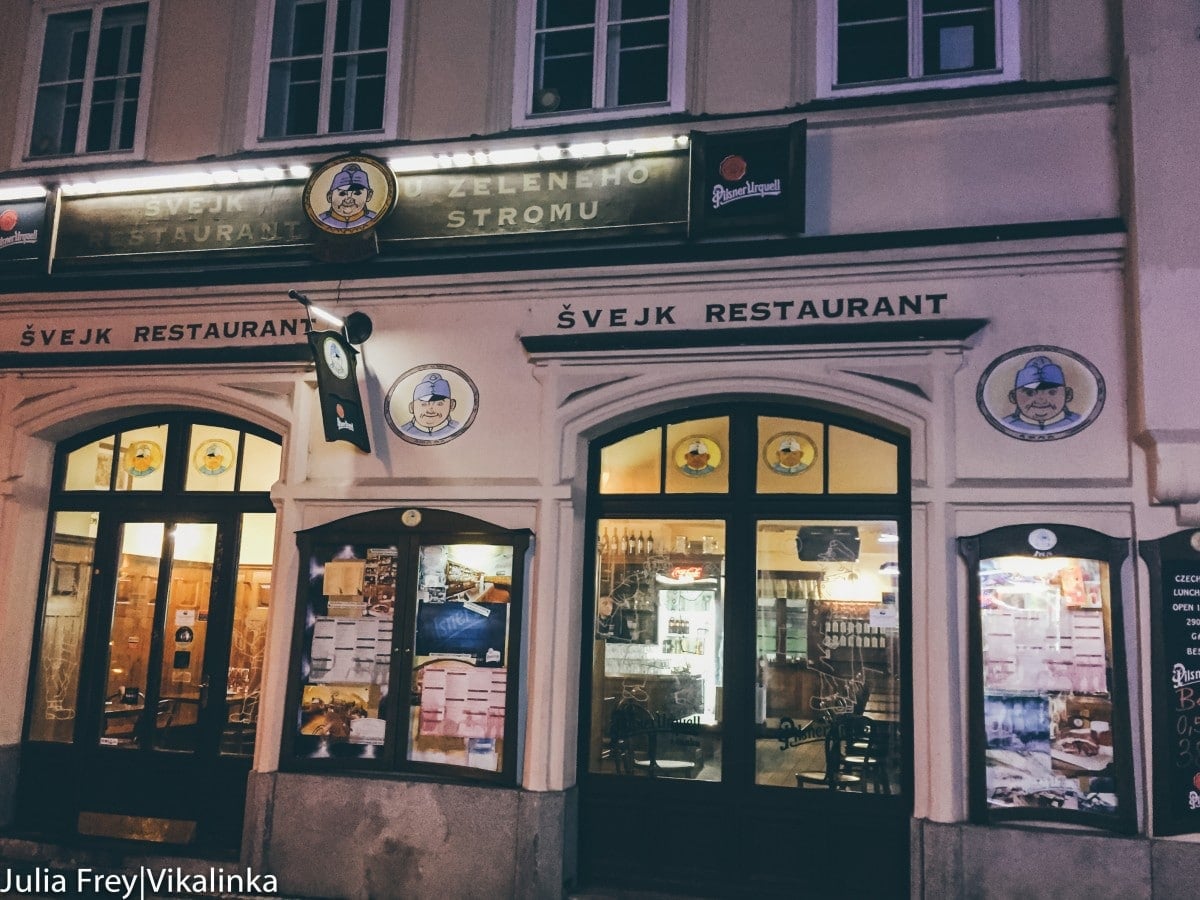 Think through your accommodation

Prague is a wonderfully walkable city, and finding a place to stay a short walk from the centre is well worth the extra cost in any season. But in the winter you will really appreciate the chance to take a break without having to wait for a tram or bus to take you anywhere too distant. We felt pretty fortunate to find an Airbnb spitting distance from the city square, and were extremely happy to have paid a bit extra for the privilege.