Find something a little bit different with a walking tour to see Shoreditch street art!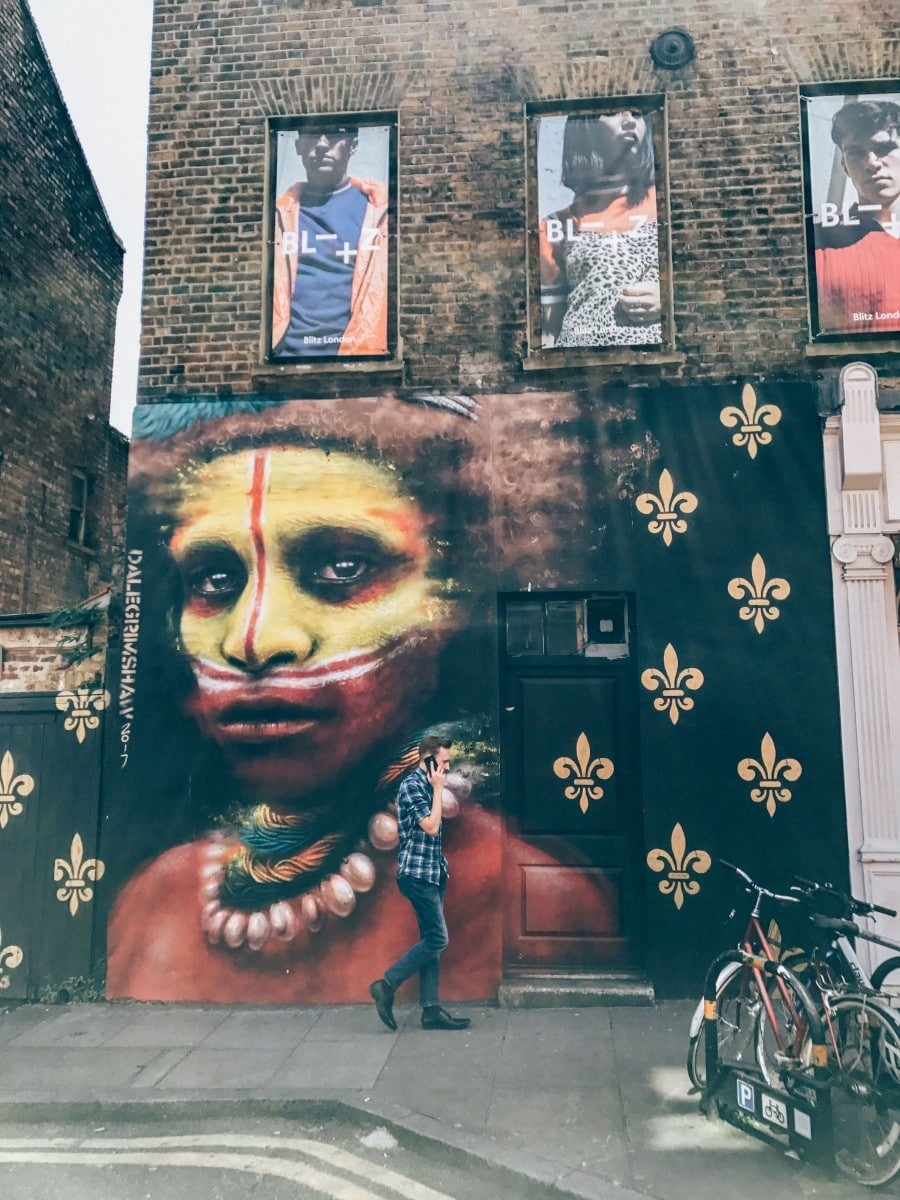 Welcome to Shoreditch
There are several ways London can be divided up. North and south of the Thames, for instance. Or the cultural gap between east and west. But having spent a few years in London, I've become very aware of a more subtle fault line – fashionable and unfashionable.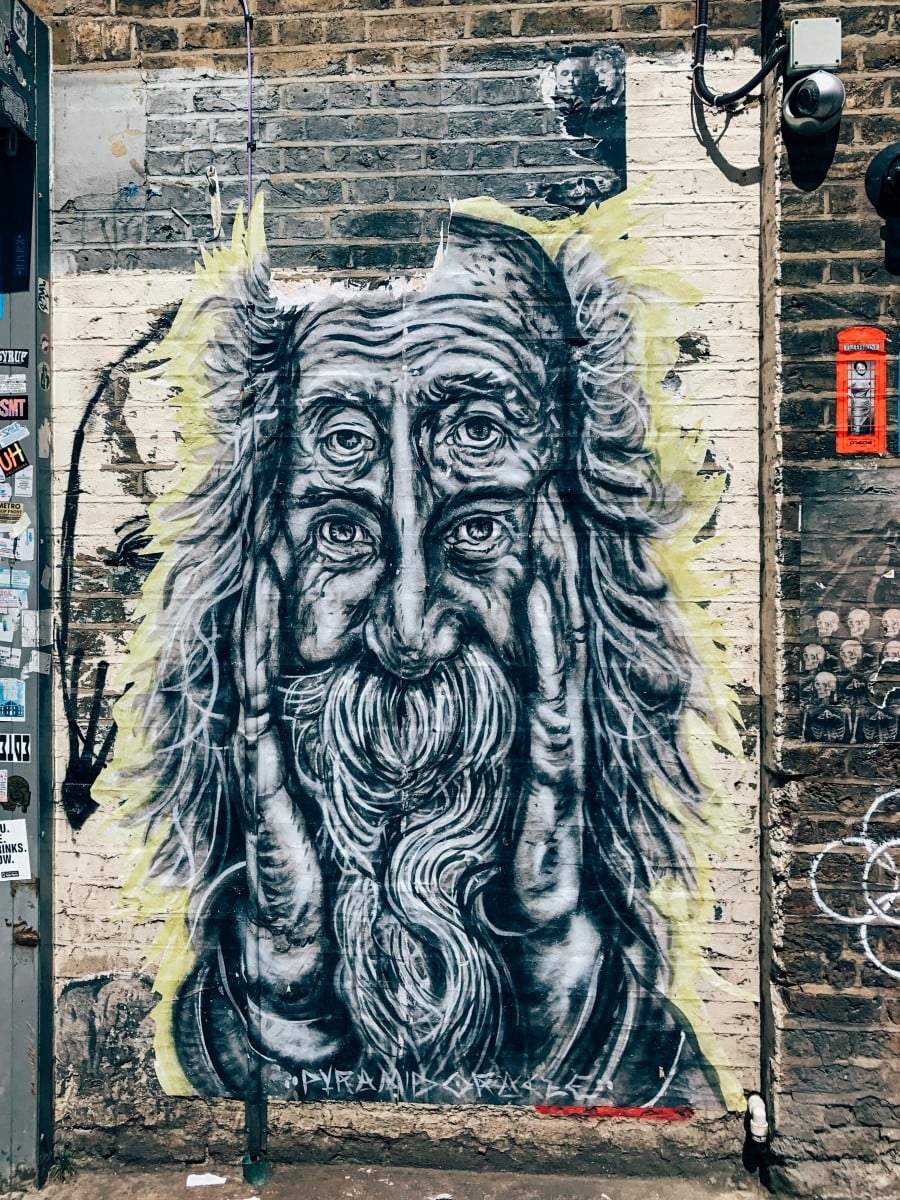 Where I live, for example, is decidedly unfashionable. And knowing my place, I've tried to keep a respectful distance from some of the cooler areas. But with my advancing years I've learned to take some risks, which is why I ended up in Shoreditch.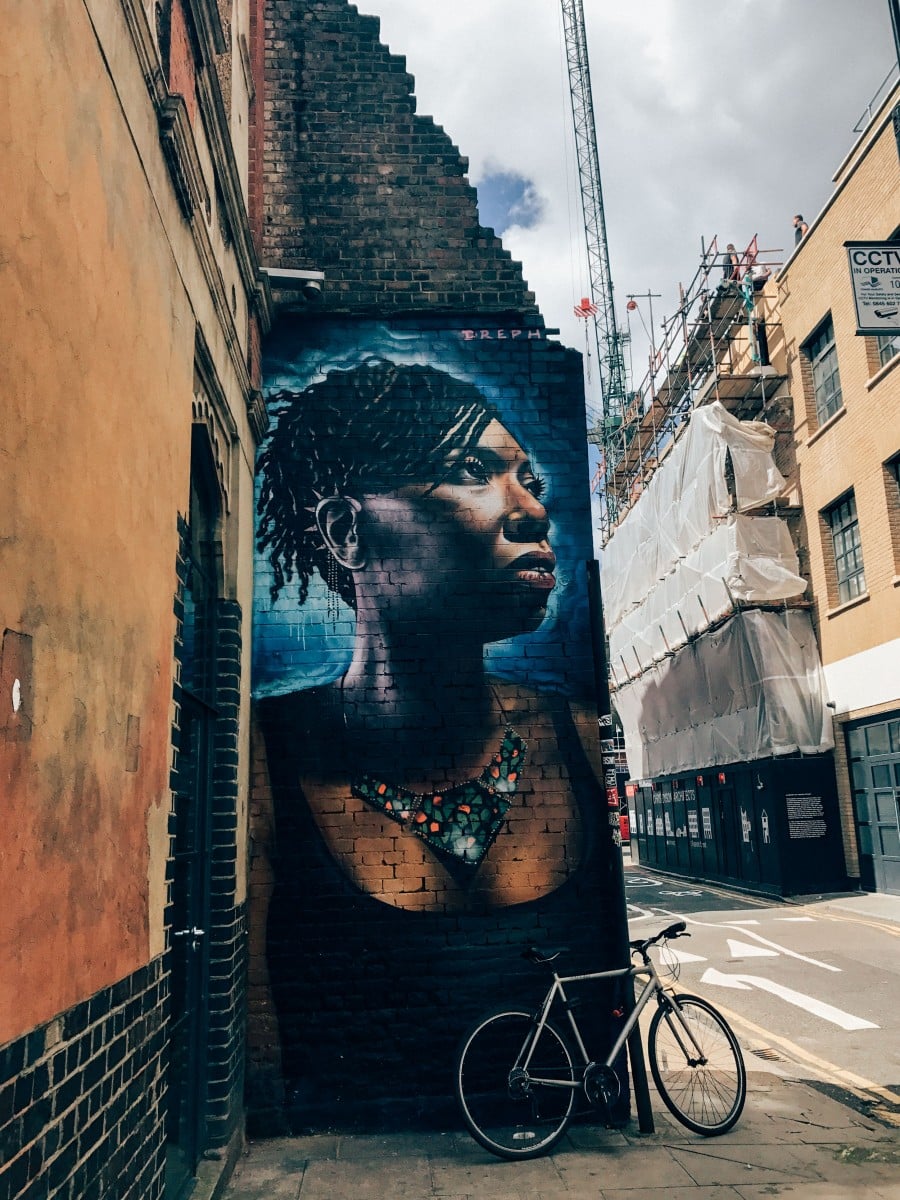 This is an area I always knew as the spot where the cool kids went to play. It has less tourists than Camden, but the same edgy air and reputation for staying ahead of any new trends. On the recommendation of a friend who knows about these sort of things, the famous Shoreditch street art became an excuse to see the rest of the place.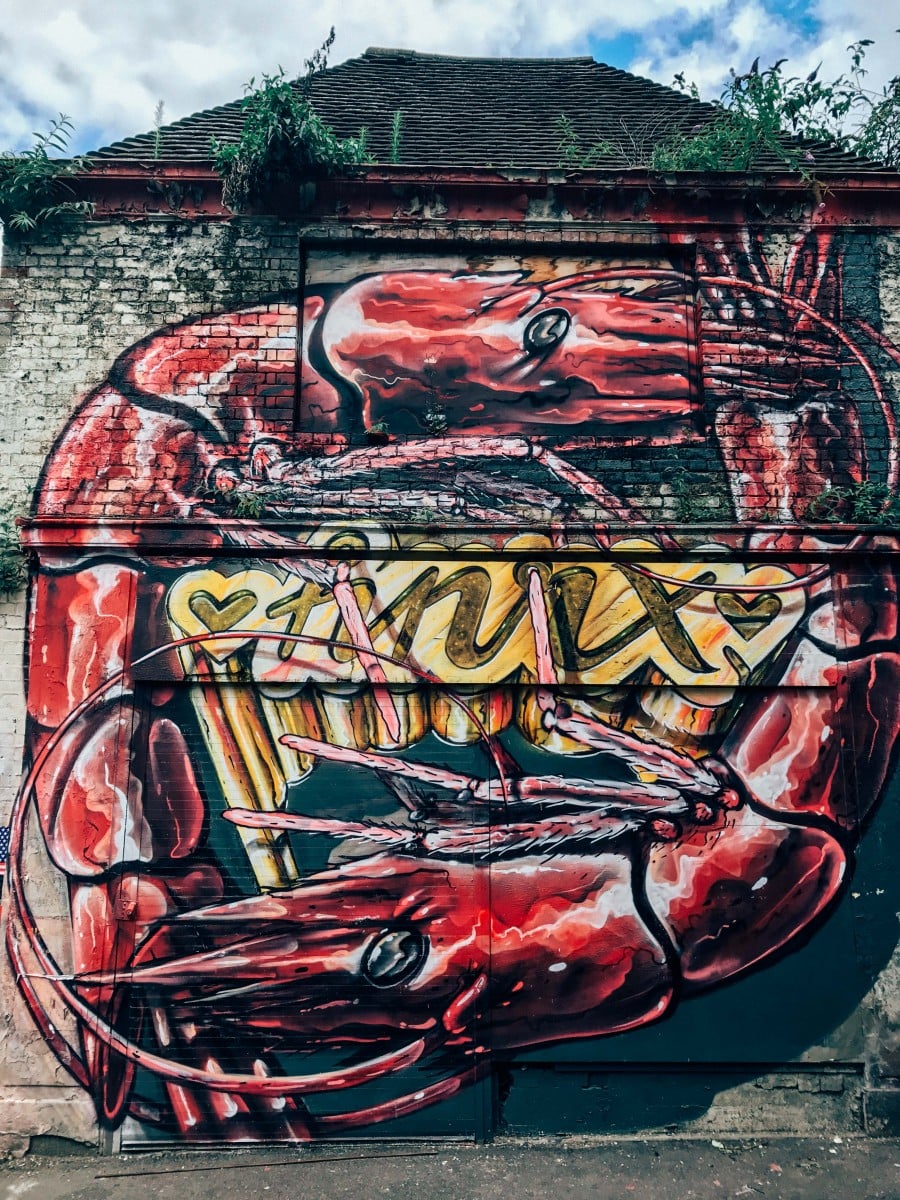 I make no apologies for being rather excited by this. Having heard so much about Banksy and Eine and others, it felt significant to see their work for myself. This is hardly the only reason why you might make the trip, but is certainly a good way to explore both the main streets and obscure alleys.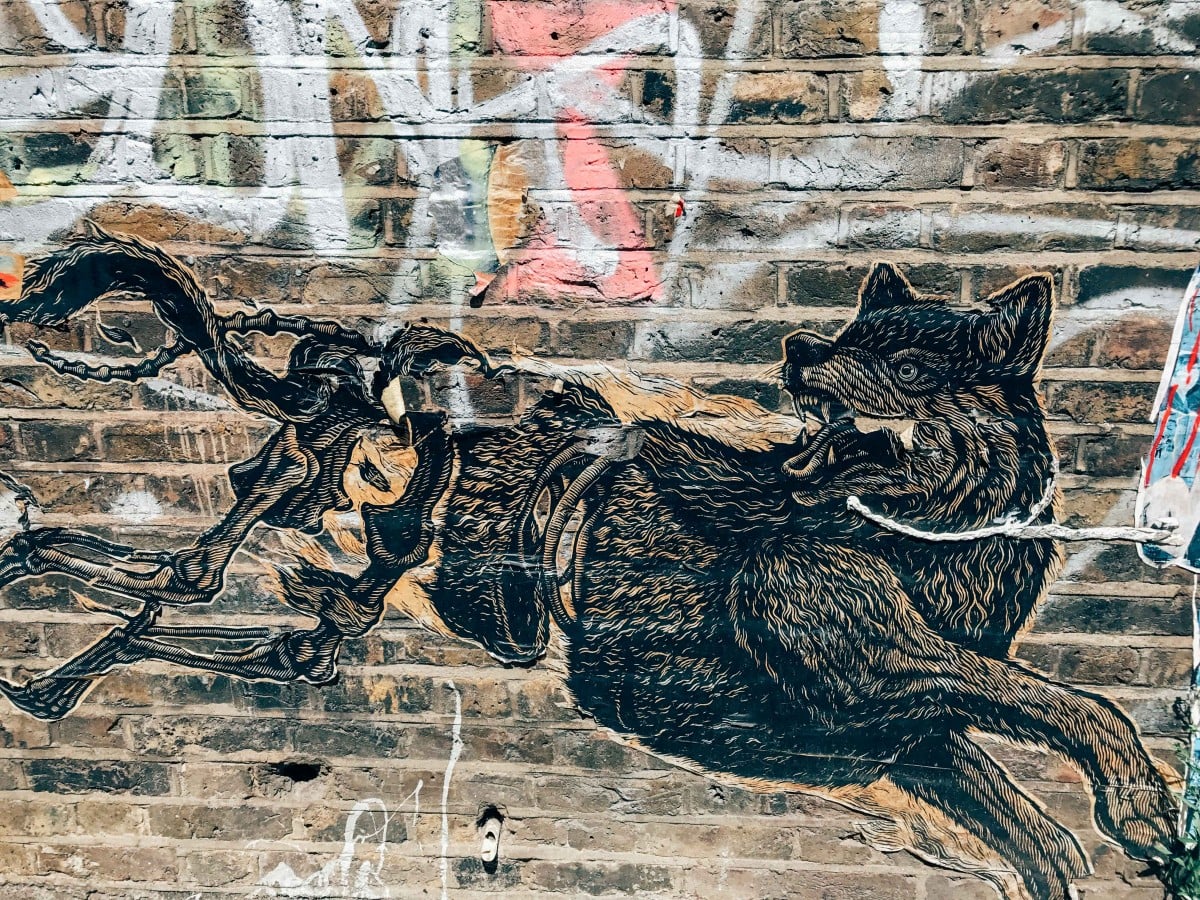 Where to go
If you want to see the street art of Shoreditch, there are a lot of options available to you. A number of local companies will provide tours for a fee, but that's not really my speed. I took the independent route, helped by the good people at Trip Savvy. They gave directions that take you through the main streets and past the most noteworthy pieces. We weren't exactly religious in our adherence to the route mapped out to us as interesting lanes or little markets took hold of our short attention span. No matter – the path is always easy to find and the experience richer for stumbling across the unexpected. There are plenty of shops and boutiques, including those in the noteworthy Boxpark, so no benefit will be found by moving too fast through the tour.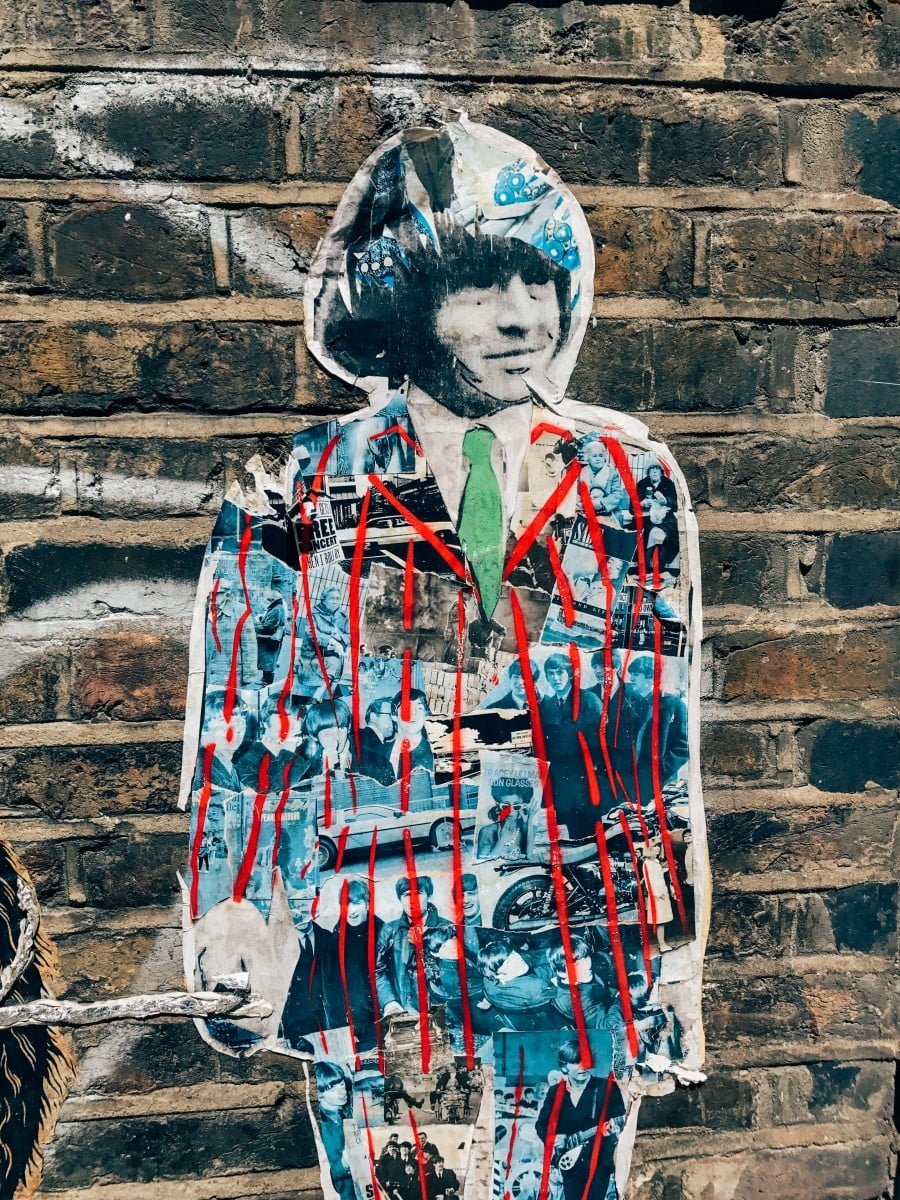 What you'll see
There is inevitably a bit of risk involved. We were unable to see HAPPY by Eine, for example, because construction had it covered up. But there is enough to see that you can miss a couple of noteworthy pieces and still find a whole lot to enjoy. We also purposely chose a day when the area would somewhat on the quiet side. We had no appetite for fighting swarms of pedestrians the whole day. This meant that we missed Petticoat Market in full swing, though, which is a pretty steep price to pay.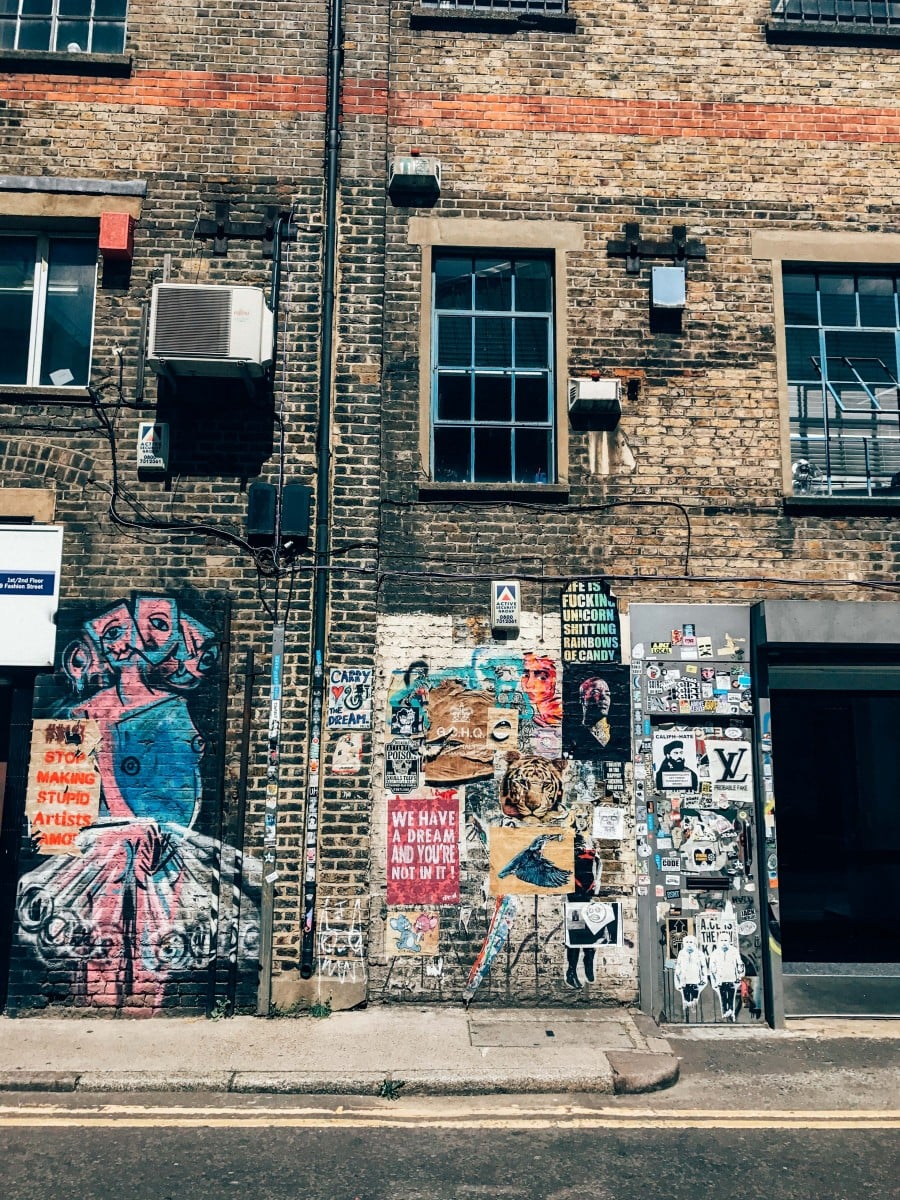 The art itself is as much fun as you would hope. Not everything is worth the wall space it is painted on. But some is truly striking, the sort you find yourself lingering in front of until a black cab or workmans van sends you scurrying to safety. A street art walking tour is richer because you are never quite sure what you'll find and where. Some bigger pieces are mentioned in the itinerary. But most come at you unexpectedly, confronting you as you round a corner or glance to the side. It has the feel of a treasure hunt. There's a sense of discovery when finding a stunning piece of art on the side of a greengrocer is a big part of the fun.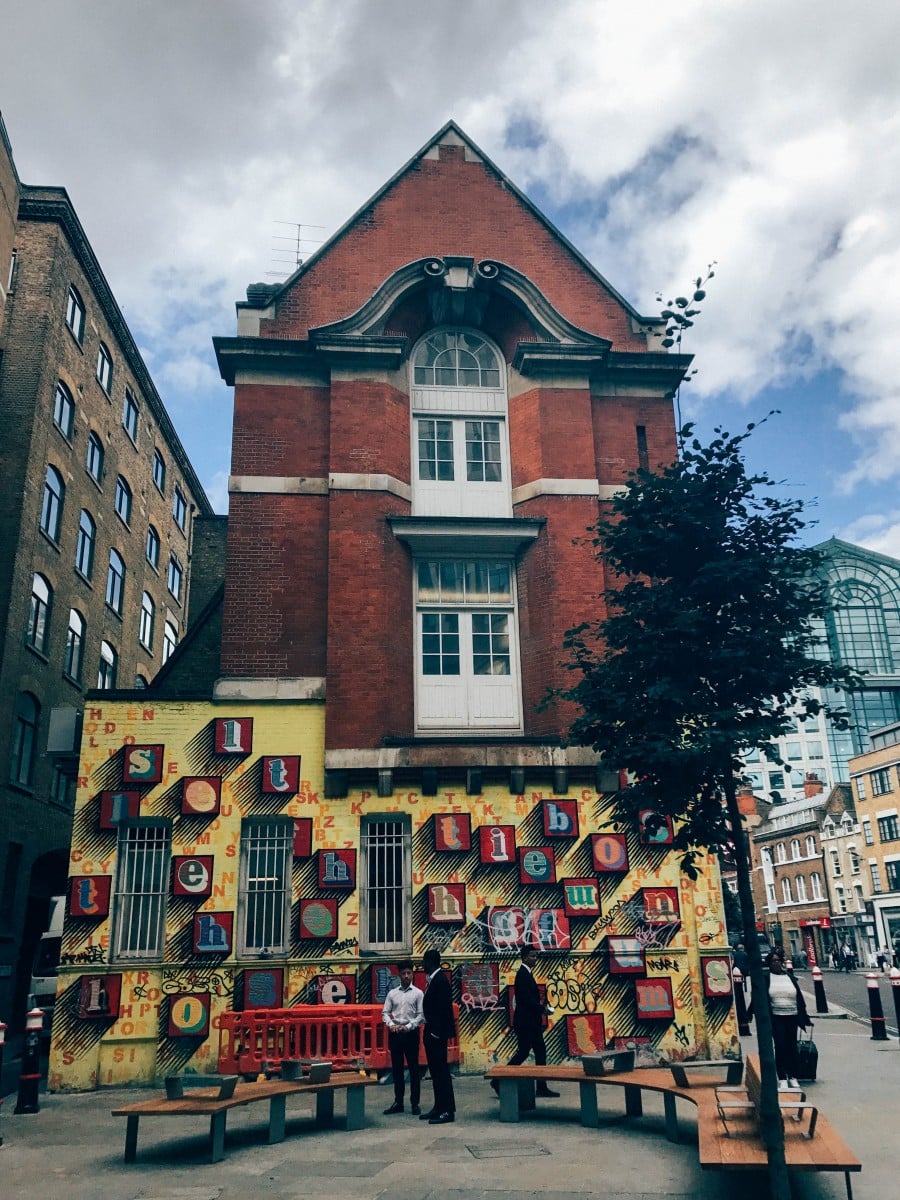 Eating out
If you are looking for somewhere to eat, there are more worthy options than can be mentioned here. Spitalfields Market has a huge number of food stalls every day of the week, although they may come with fairly long lines. Brick Lane Market promises the same, although the vast majority of stalls were empty when we were there, as the market primarily takes place on Sundays. Street food can be found elsewhere as well, so you are never too far from a convenient bite to eat.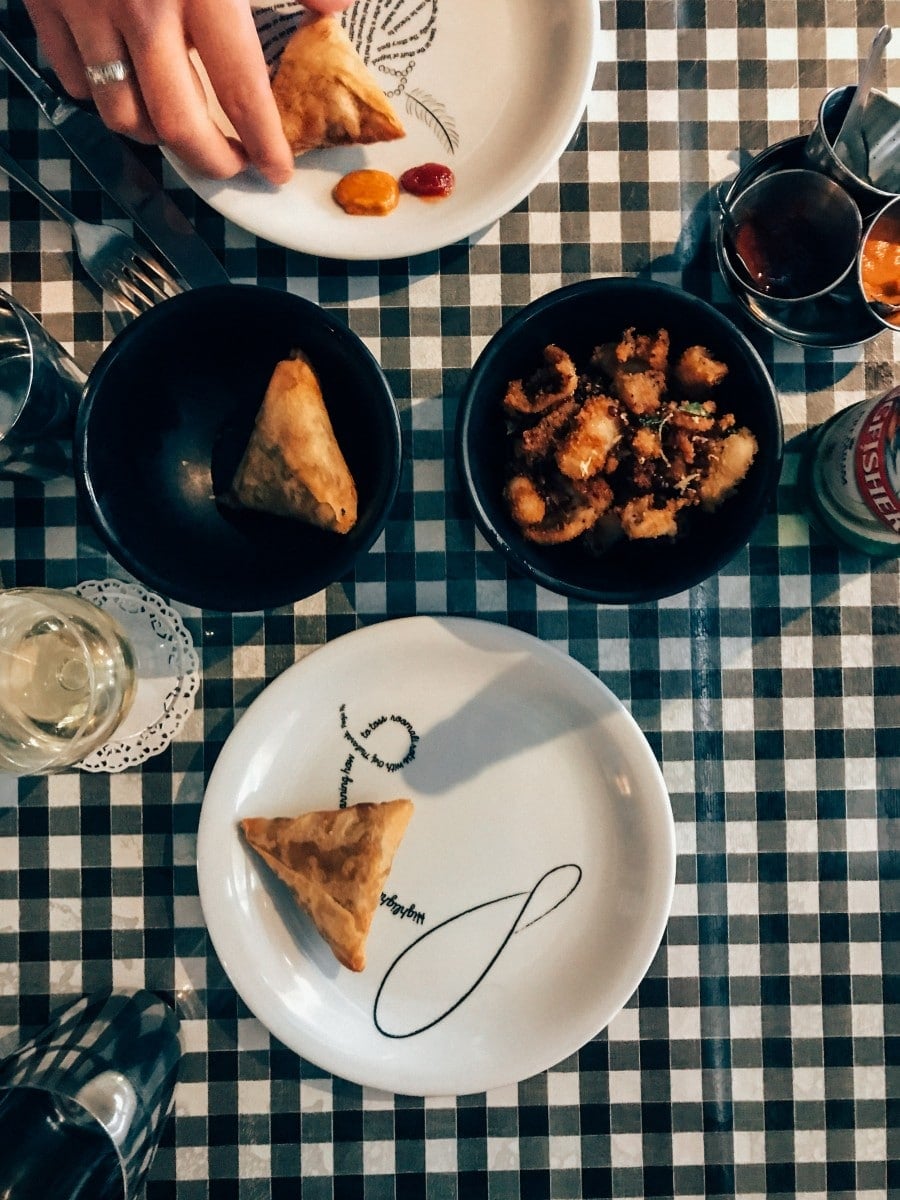 If you prefer a restaurant, you won't go wrong with London classics like Dishoom or Pizza Pilgrims. There are plenty of other options, and you really won't have any problems finding somewhere to stop.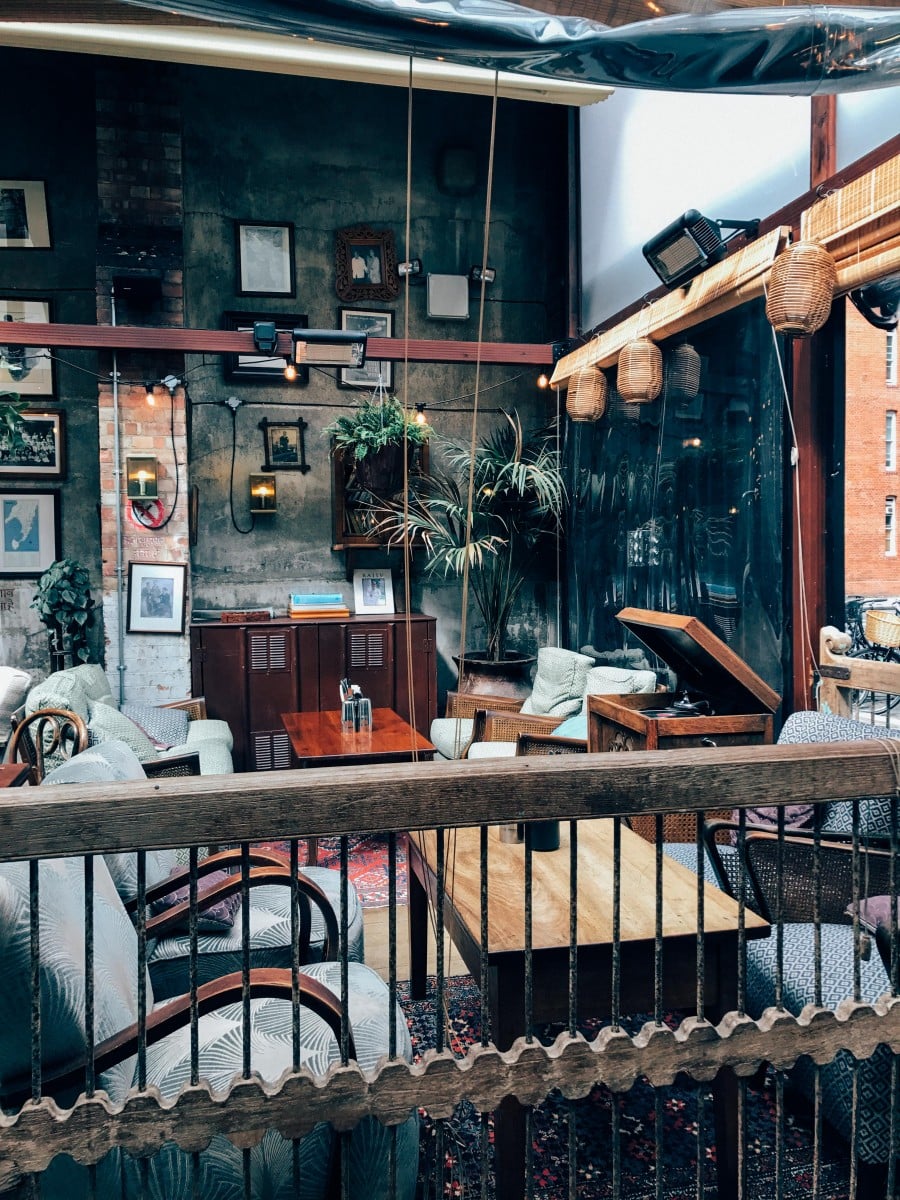 Walking around to see Shoreditch street art was a reminder that there is more to London than glitz, glamour and old stone buildings. So much life can be found in the grungy bits. This is especially true in those areas where cultures have mixed for generations to become something unique. Whether you come for the street art or street food, Shoreditch will reward you for your efforts.