As idyllic as its reputation suggests, everyone deserves a weekend in Bruges!
It's rather shocking that I hadn't heard of Bruges until moving to the UK. Or rather, it's shocking that I hadn't heard of Bruges until watching the movie 'In Bruges.'
The movie didn't go out of it's way to sell you on Bruges. One character called it a 'fairytale town' with 'all those canals and bridges and cobbled streets and those churches' making it a place where everyone should be happy. We also heard that hell might well be an eternity spent in Bruges. It does leave one wondering which is right.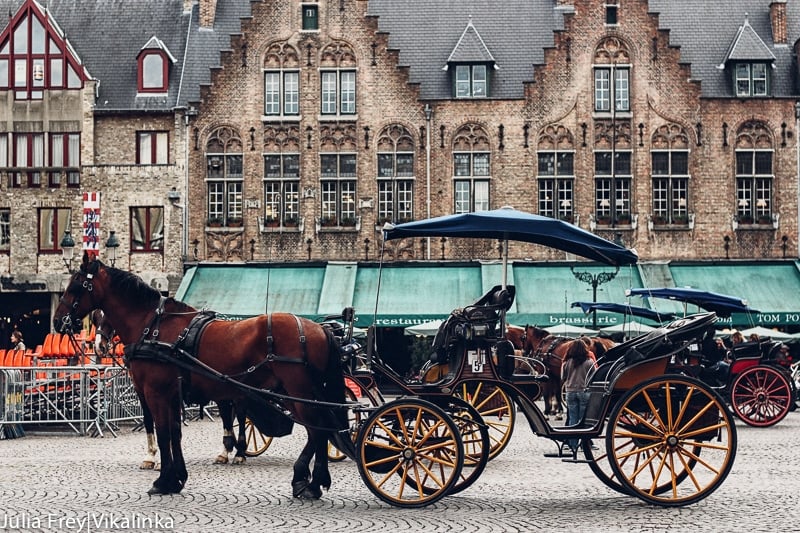 I'm happy to report that, having spent some time in Bruges myself, it is indeed much more 'fairytale' than anything else. An absolutely enchanting and unique city, it is one of the best weekend breaks we could imagine. Convenient to get to from the UK by plane or Eurostar, it should also be placed on the itinerary of anyone visiting for longer or further afield. Bruges will stand in pleasant contrast to larger cities like Paris, making a truly beautiful city that much more memorable.
The main thing Bruges has going for it is a failed economy. Not recently, but as a result of its harbour silting up in medieval times. The city had thrived as a trading centre, but the loss of a useful harbour forced trade to move elsewhere. While I'm sure the silver lining was lost on the city merchants, it does mean that the old centre has been left largely untouched.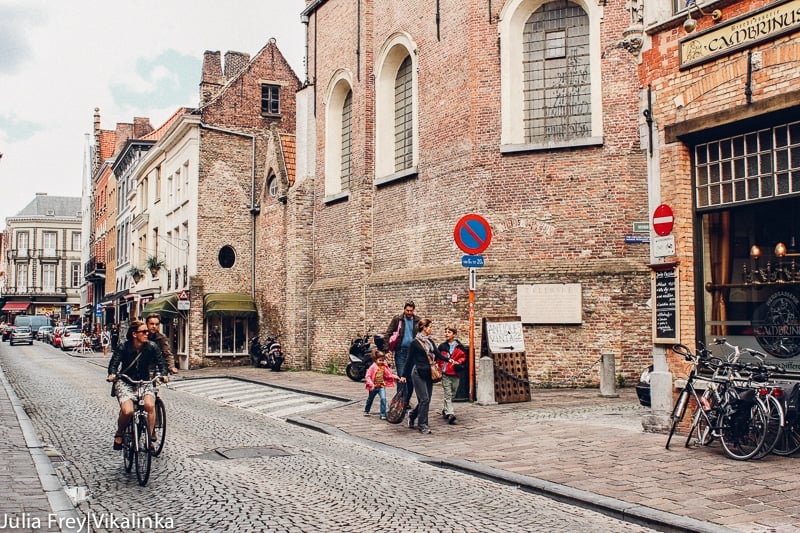 What is left is a compact city centre with beautiful medieval architecture from its heyday as a trading centre. It is wonderfully walkable, especially if you are clever enough to book a hotel within easy walking distance of the historic centre. I can't think of a city more conveniently seen by lackadaisical strolling. This is undoubtedly the best way to spend time in Bruges. The pace of life is very relaxed, making it a perfect destination for a relaxed long weekend. Power tourists – up at six with a Lonely Planet in one hand and energy bar in the other – will run out of things to do in a hurry. It's just not that kind of place.
But I don't want you to think that Bruges is boring. Belgians have a fairly staid reputation, imagining that they are a country populated by career bureaucrats and middle managers. But on the limited evidence of this trip, I'm not sure that it's deserved. Bruges is, for example, the place I think of when 'enthusiastic dancing on restaurant tables' comes up in conversation. Rather than dull, it's more accurate to call it a low stress destination. You go to relax, rather than to tick off a to-do list.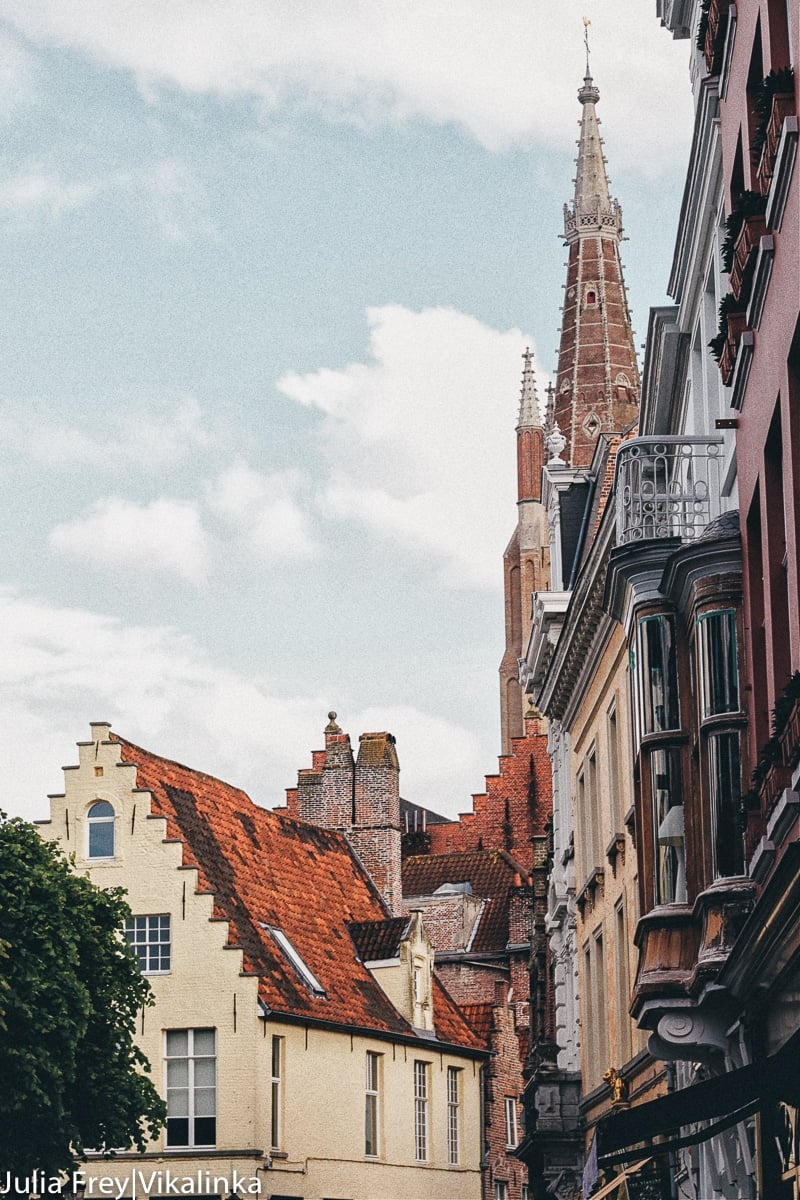 We found that the best way to see the city was to forget any itinerary, and just see where our feet will take us. Eventually we got round to all of the spots we had hoped to see anyway, plus a few pleasant surprises.
However you plan to do it, start in the Market Square. You can't miss the Belfry, which you can climb for a fee if so inclined. At some point, make sure you are in the vicinity when the bells sound. Move on to the Burg Square, and as you please from then on. It really is difficult to go wrong, and stumbling into side streets and parks is how you can find the best shopping in town anyway. Vintage and antique markets can be found at apparently ad hoc locations around the city. The seem to sprout on Sunday, and offering an appealing collection of souvenirs that, unlike in most destinations, are actually worth buying. Keep a camera handy when walking about as the buildings are truly beautiful.
Most of your time should be spent outdoors. But if you feel like heading in, the Groeningemuseum has a small but interesting selection of largely Flemish art.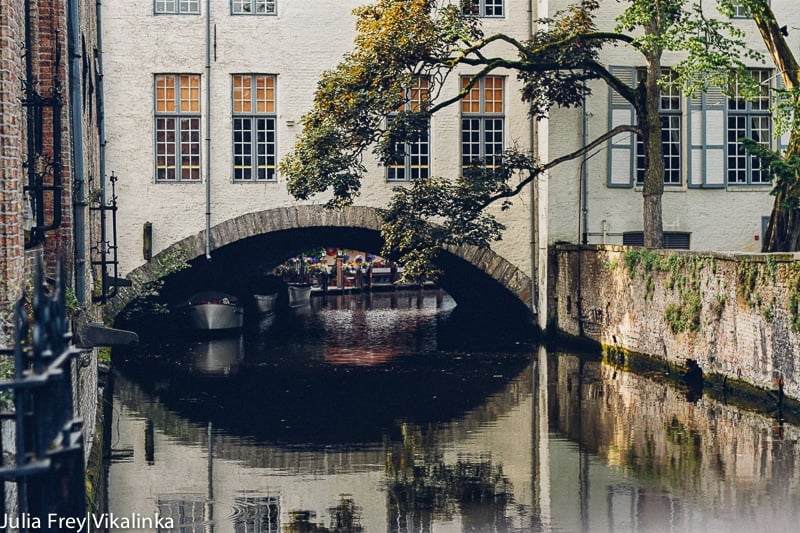 One cannot leave Bruges without sampling the local beers, about which the locals are justifiably proud. It is at this point that your strolling will undoubtedly turn to staggering, but there's not a lot that can be done. The taste is usually on the potent side and the alcohol content is not ideal for lightweights. Still, the greatest challenge is to figure out which of the imposing list of available brews you'll try first.
At Bierbrasserie Cambrinus we were handed a wooden-bound menu listing all of their 300 beers. the size of the book made the table creak beneath it. Make it easy for yourself: close your eyes and stab blindly at the page. Anything your finger hits will be worth sampling. Once ordered, read the backstory, often helpful included in your menu. They all seem to have been made by monks, which does call for a shift in our perception of the monastic lifestyle.
Another worthy option with a similarly impressive selection is Café 't Brugs Beertje. I'm not sure it matters, though. The selection at any pub is so unnecessarily massive you won't have any compelling reason to move along too quickly.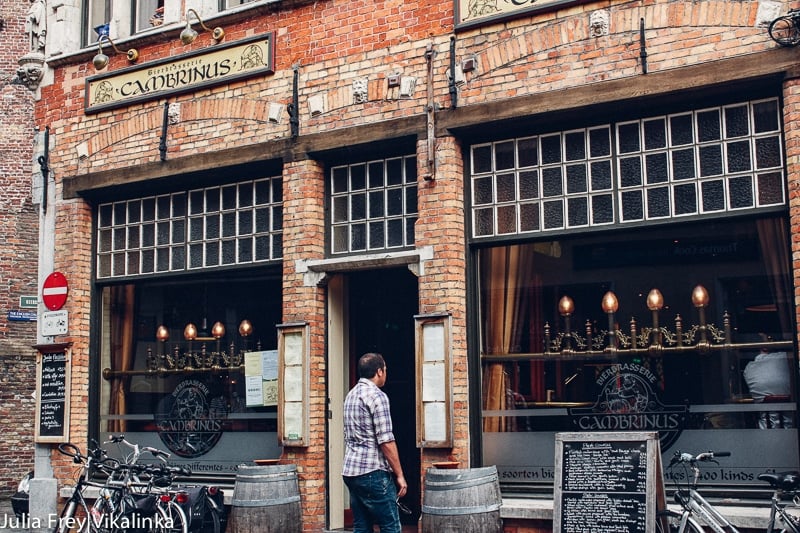 Fruit beers are quite popular, and while they are worth sampling, I found them too sweet to enjoy as much as I hoped. You can also ask for a sample selection, which will give you the chance to try four pre-chosen beers. A fruit beer will certainly be on there, as well a couple standard beers and often something a bit from left field. For me, this meant cactus beer, which tasted exactly like alcoholic Mountain Dew. 16-year old me would've loved it. More aged me was glad to have tried it, but isn't tempted to give it a second go.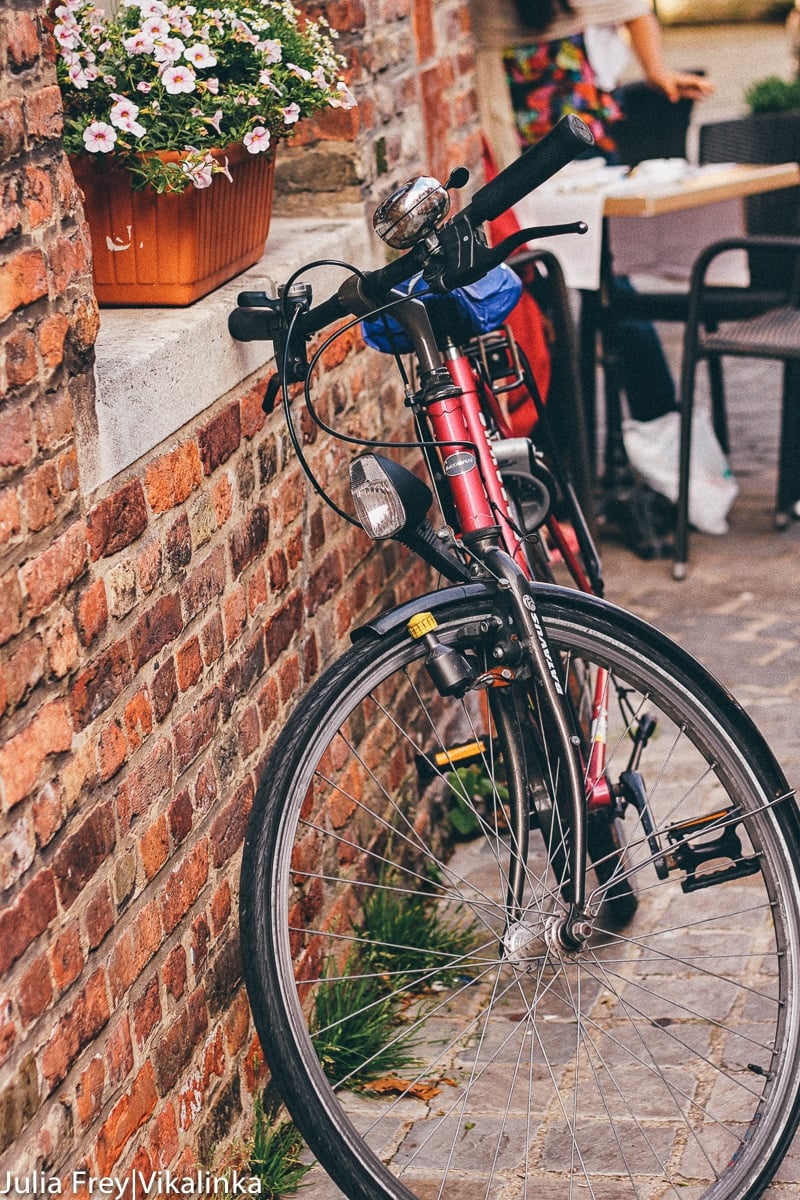 The stereotypical Belgian waffles are your best option for an afternoon snack, readily found at any number of cafés, particularly near the historic centre. Incredibly light and airy inside, and crisp on the outside, they are perfect with sprinkled sugar and sliced strawberries. Should your sweet tooth still not be sated, the chocolatiers of Bruges have you covered. Their selection is impressive, although the prices are not for bargain hunters.
If looking for a place to stay, we loved the Duc de Bourgogne as a charming hotel close to everything. But there are surely other great options as well. Just do your best to stay as close to the centre as you can afford to make your wanderings as convenient as possible.
If you've spent time in Bruges already, tell us what you thought! And as always, ideas and recommendations welcome!