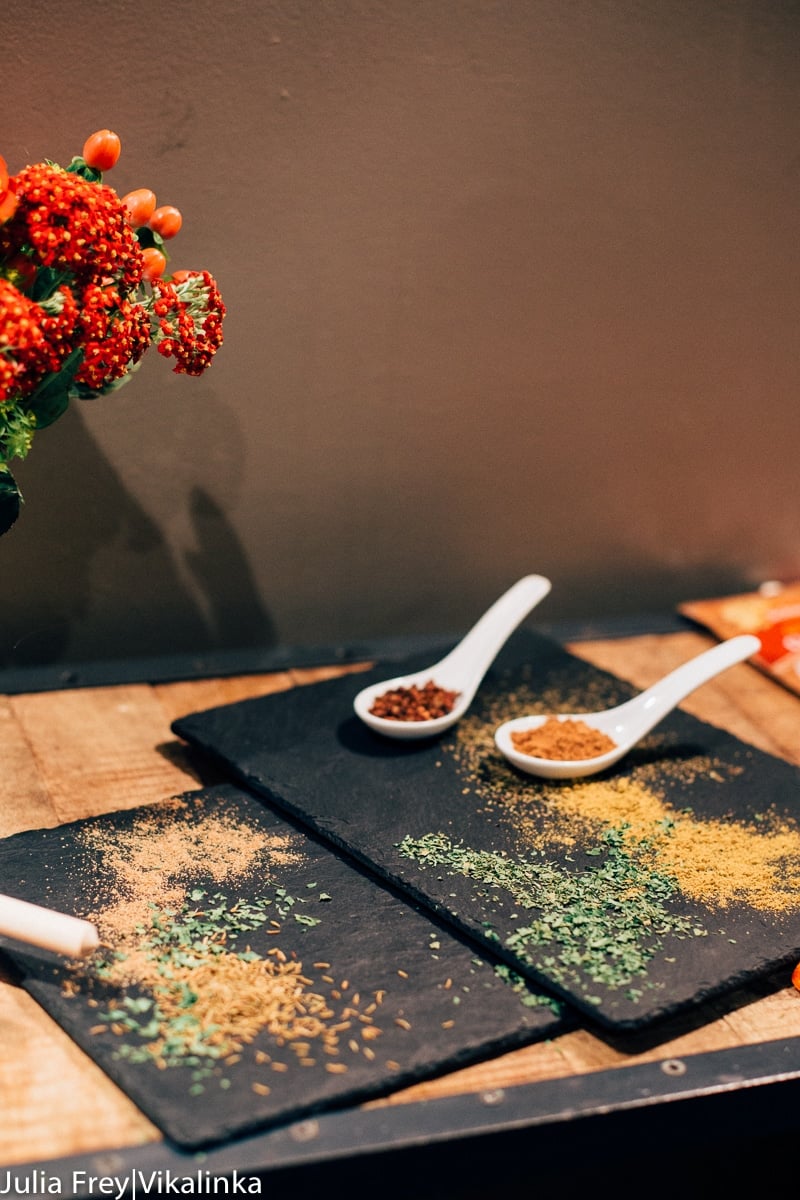 Right before we left Canada to move to the UK my best friend found out that she had a coeliac disease, and a few months later both of her children got the same diagnosis.
I was in the middle of the move and it was difficult to pay attention to how she was readjusting to that life shift. I got that it wasn't easy but I didn't understand the full extent of it until we visited them this past October.
The entire kitchen was divided into gluten and gluten-free zones since her husband was still on a regular diet. I was given simple instructions that kitchen tops, knives and other utensils were off limits for us gluten eaters. I thought to myself, "please, it's pretty straightforward, I can figure it out!"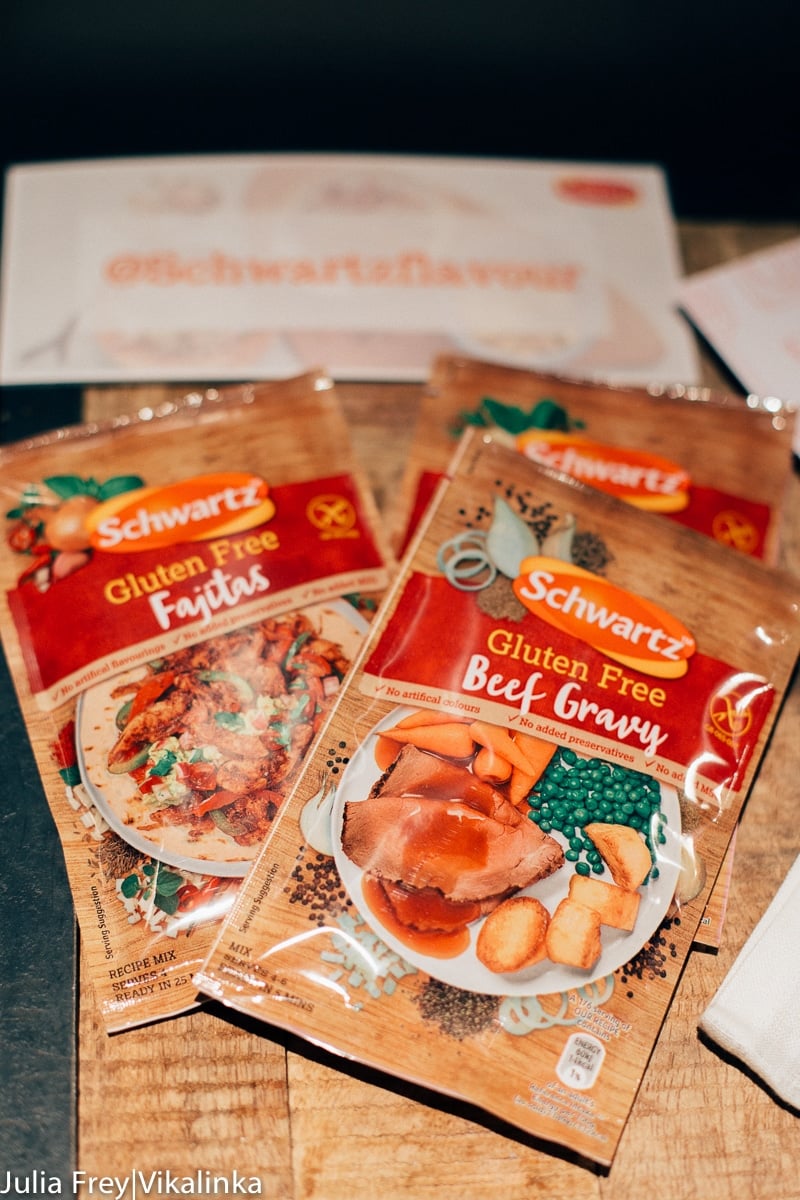 Well, in the course of the next few days I kept messing up, we all did. I am sure my friend was ready to pull her hair out with all the contamination that was happening in her once well-organised house, but she was a gracious host and never made me feel bad.
I did though, and not because I just couldn't get into their rhythm for the 5 days we spent there, but because I finally realised how difficult their life was, especially for the kids!
They had to give up many things kids love! Everything my friend made took special planning and a lot of time. There was no going to shops and picking up something prepared for those busy nights we all have!!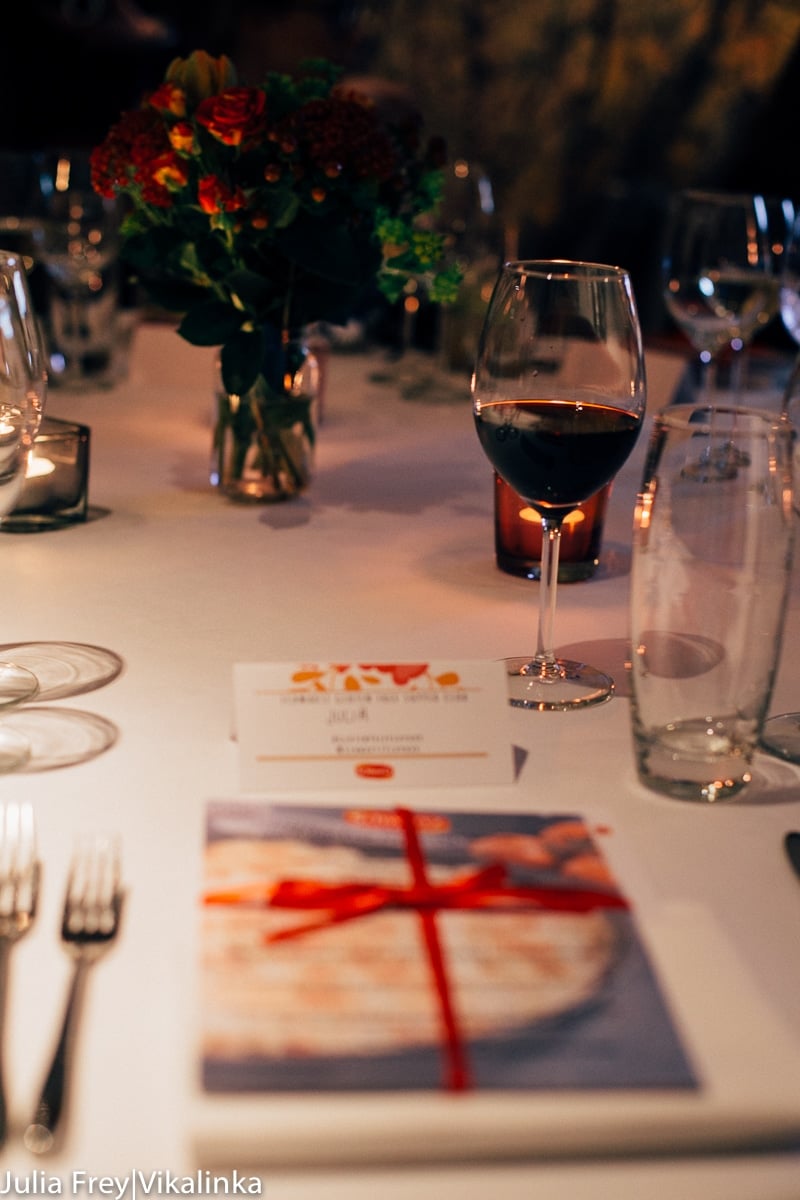 This last week I was a guest at a special supper club, invited by Schwartz spices.
The purpose of the dinner was to introduce and sample the new gluten-free range of spice mixes made specifically for families like my friend's. In the course of the dinner we tried a variety of dishes made with the new spices mixes, for meat lovers and vegetarians alike.
I got to talk to the representatives of the company's culinary department, people responsible for food trend research and recipe development.
And as a foodie myself, I was so happy and impressed to learn that they have their finger on the pulse of what is new, and on trend in the food world!
It was so great to see that my friend's family can have access to the same exciting and delicious spice mixes like Fajitas, Chilli Con Carne, Spaghetti Bolognese and many more but gluten free and safe for her family. She no longer has to divide her kitchen into two zones but use the same mix for everyone because honestly I couldn't tell the difference!
I was pretty happy to learn that all Schwartz gluten free spice mixes contain no preservatives, no MSG, no artificial colouring because I care about that stuff and I know that most of us do too. We want shortcuts in the kitchen but we don't want to sacrifice our health for them.
I came home with a variety of the new Schwartz spice mixes and cannot wait to create a recipe and share it with you and my friend. She is a busy working mum and needs a lot of help and inspiration in the kitchen and it is my pleasure to give it to her.
Stay tuned for the recipe!!
Huge thanks to Schwartz spices for providing me with gluten free spice mixes and sponsoring Vikalinka!