Falling in love with Spain is a quick and easy affair. It sweeps you off your feet as soon as you touch the ground and have a few moments to take in all the beauty and aromas of the land. Coming from busy and fast-paced London it is not surprising we were enchanted by the locals' charm and their leisurely lifestyle. And then there is Spanish food because that's why you are really here, right?
I have loads of pictures for you some taken with my Canon and some with my iPhone, that big camera gets so heavy after a while!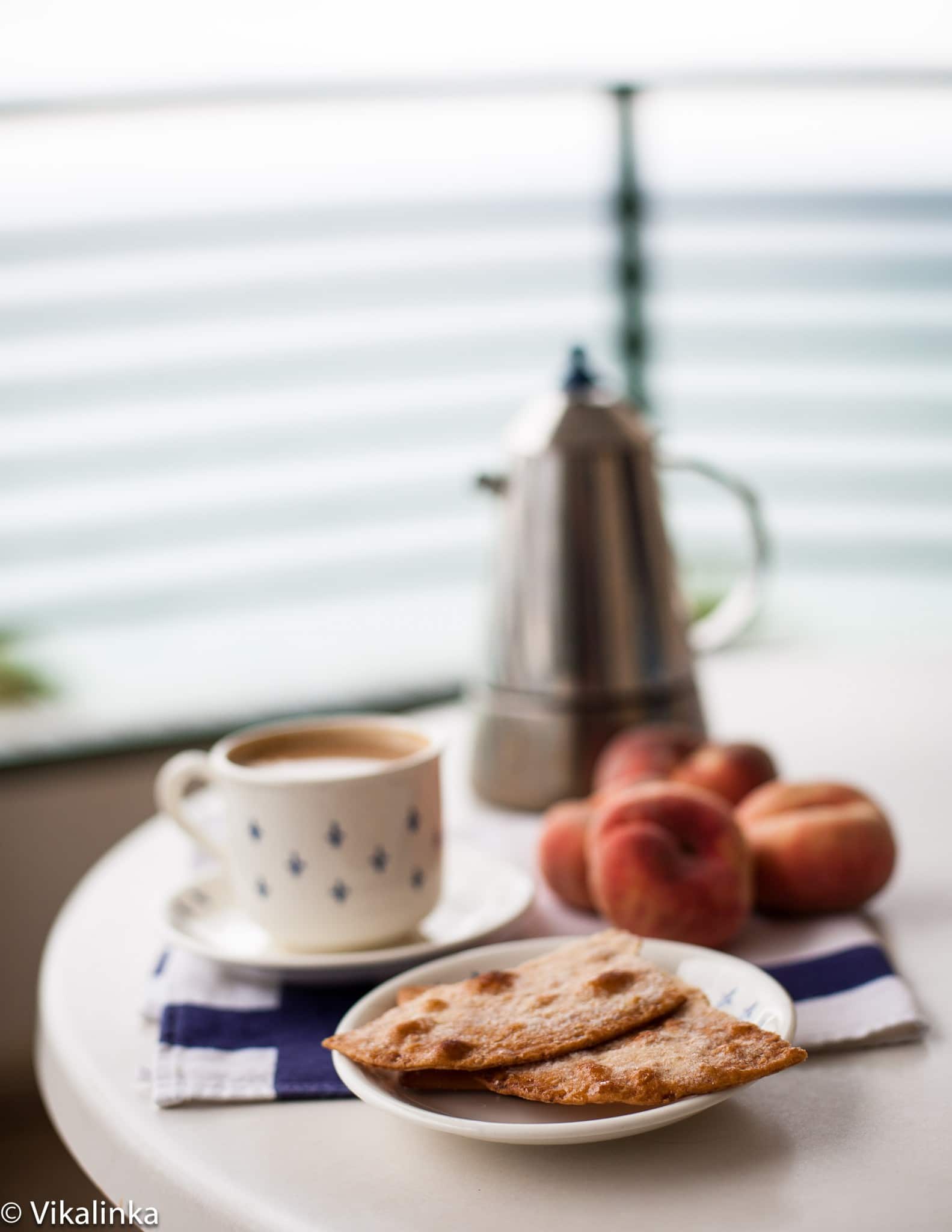 We started our journey in Valencia, the birthplace of the famous Paella which became known to the rest of the world as Paella Valenciana-a colourful rice dish filled with a mixture of chicken and seafood, flavoured with saffron, to this day, a spice more expensive than gold.
Here is my take on the traditional dish cooked with all the local ingredients. If you are interested in the recipe you can find it in one of my previous posts.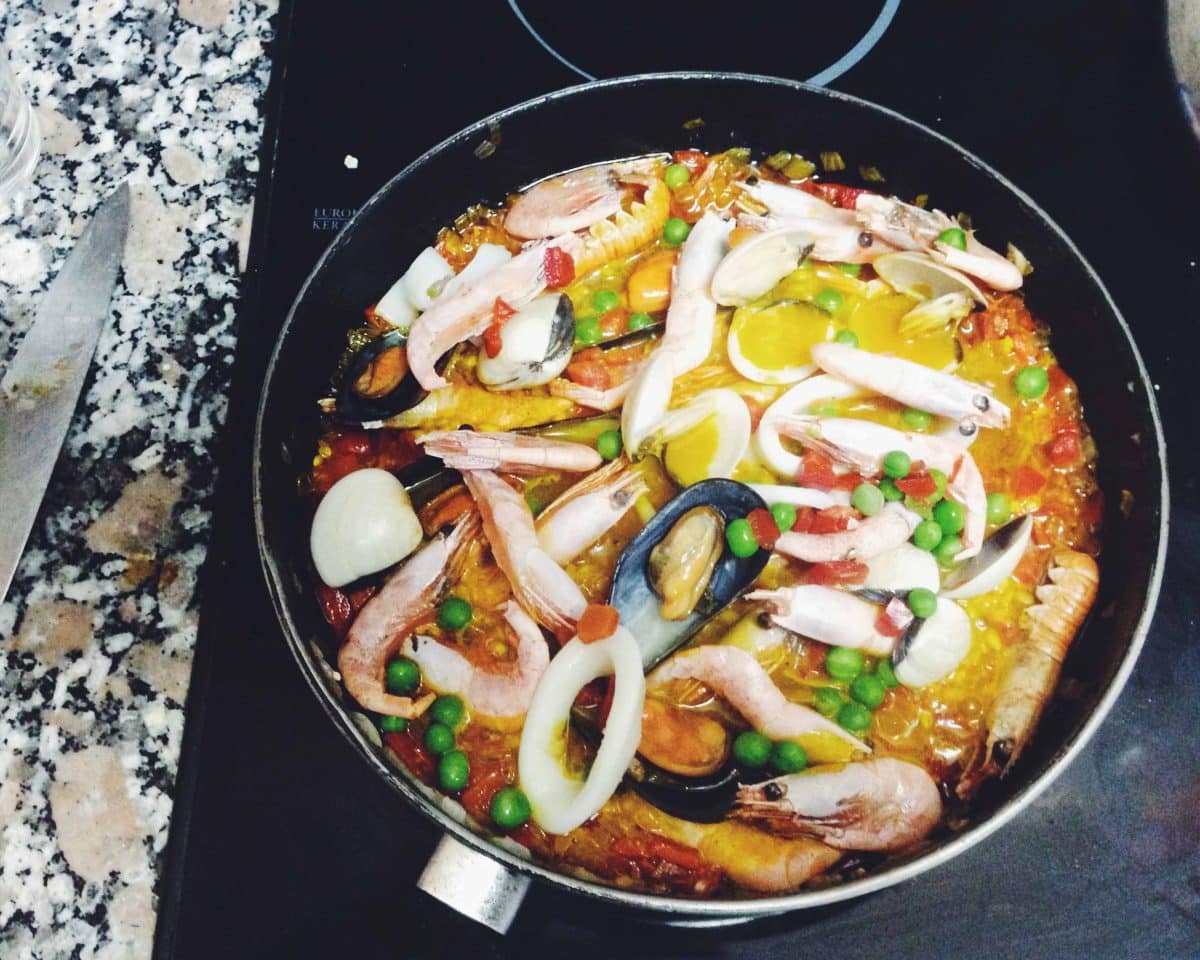 If you asked me to describe Spanish food, the words of one of my co-workers, who spent years teaching in Spain, come to mind. He described their cuisine as this, "Spanish food is either yellow, orange or red and very simple." Simple but by no means plain!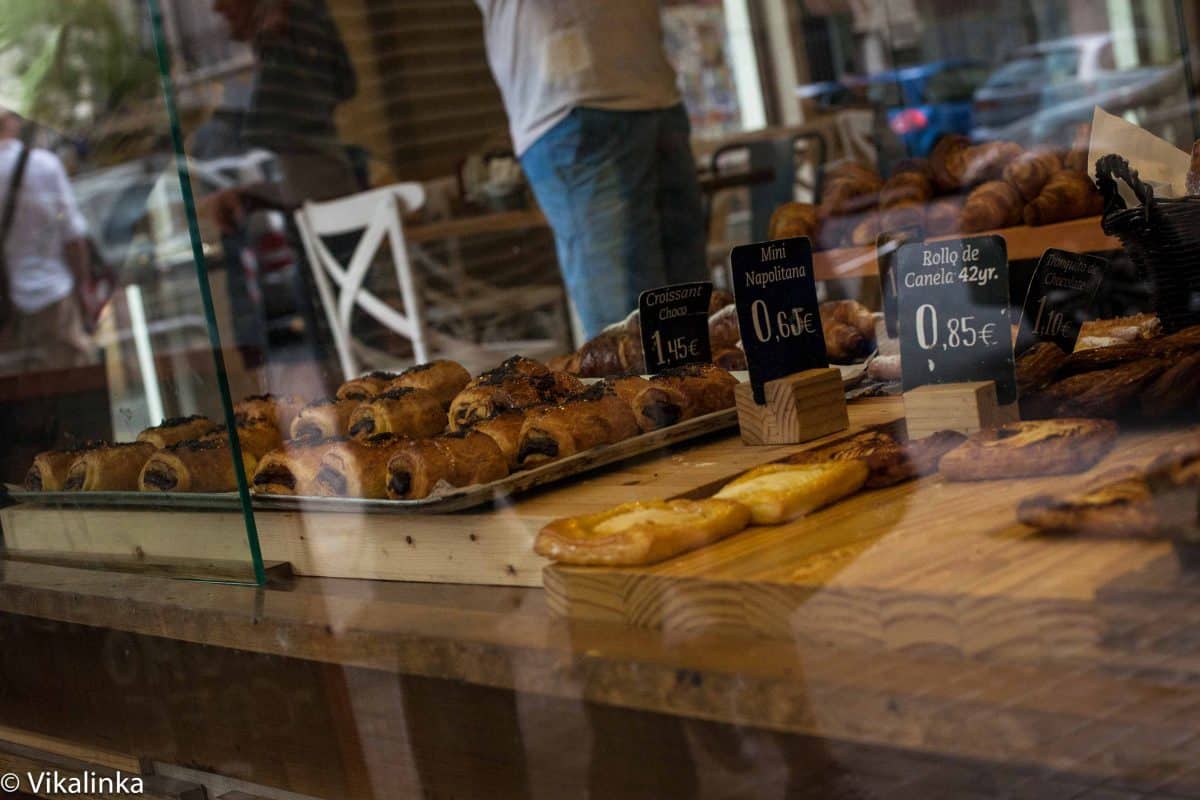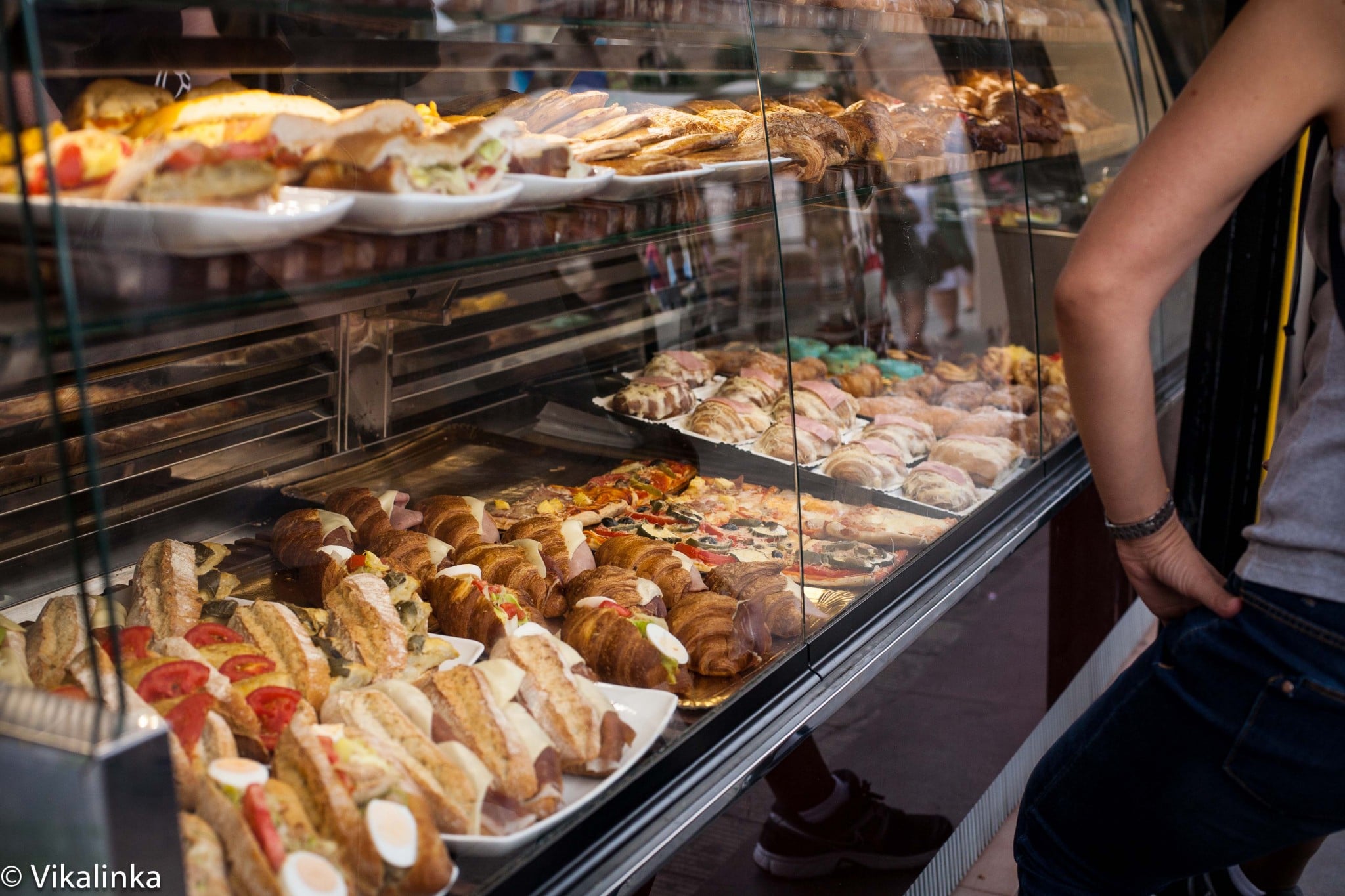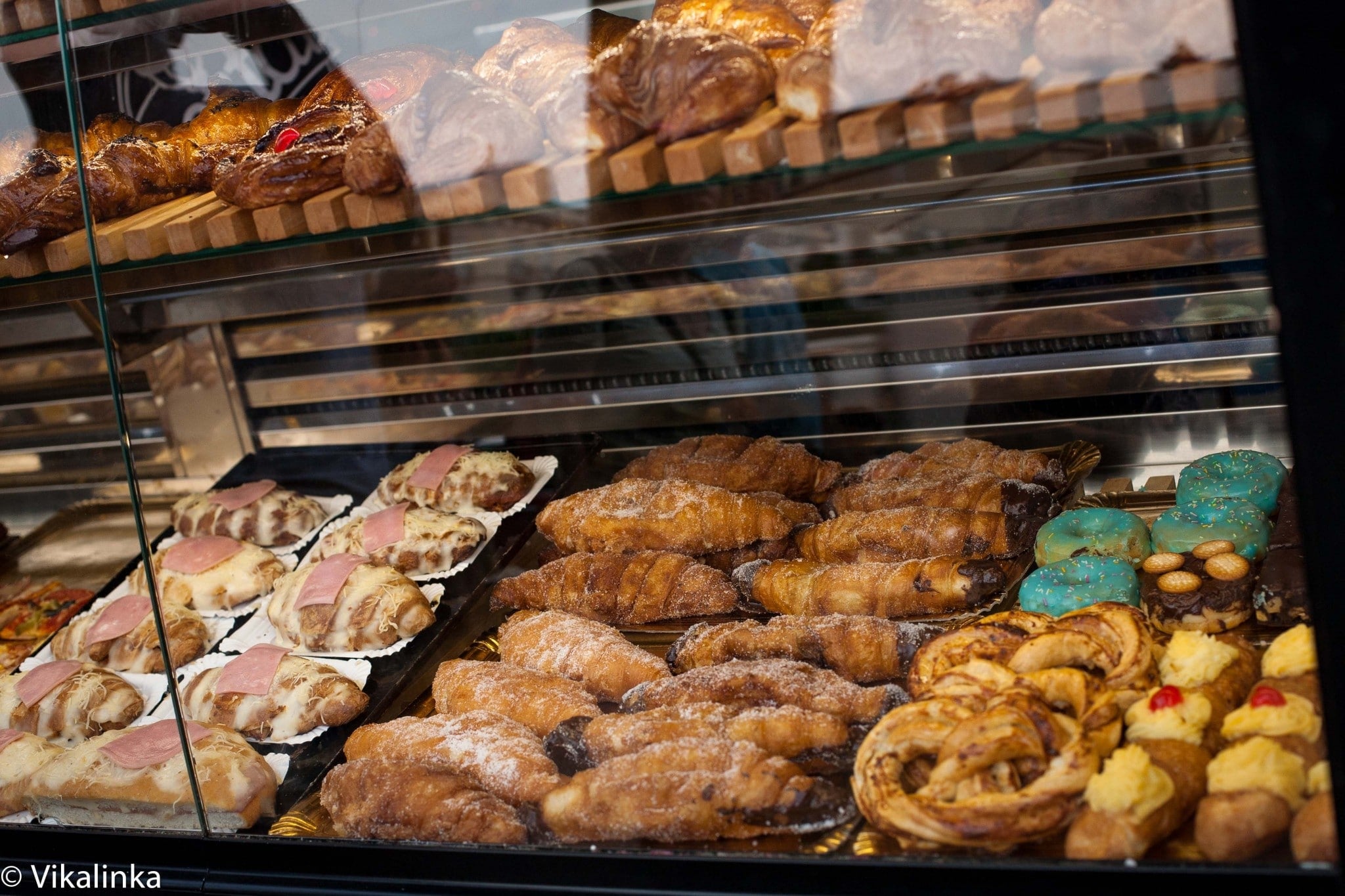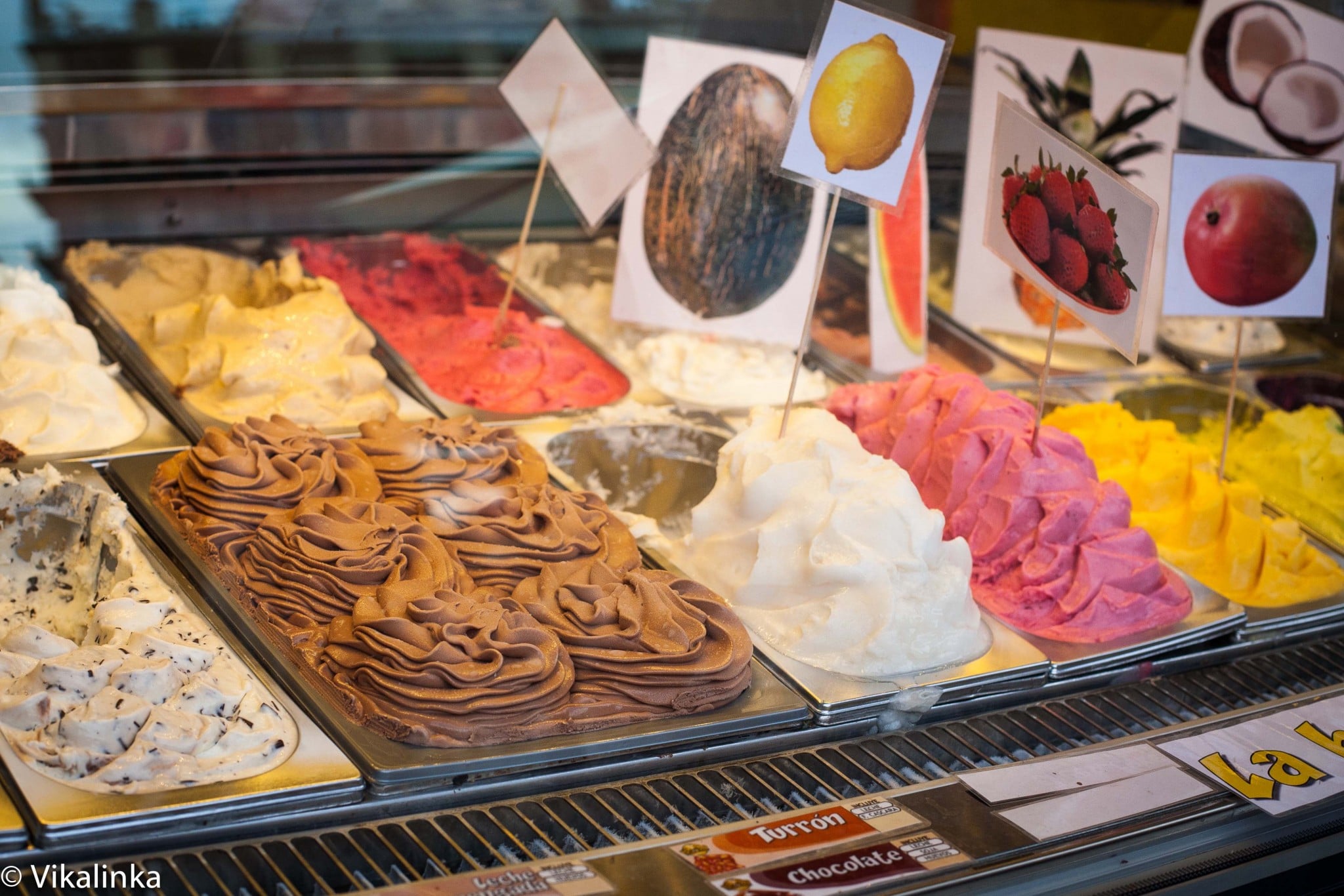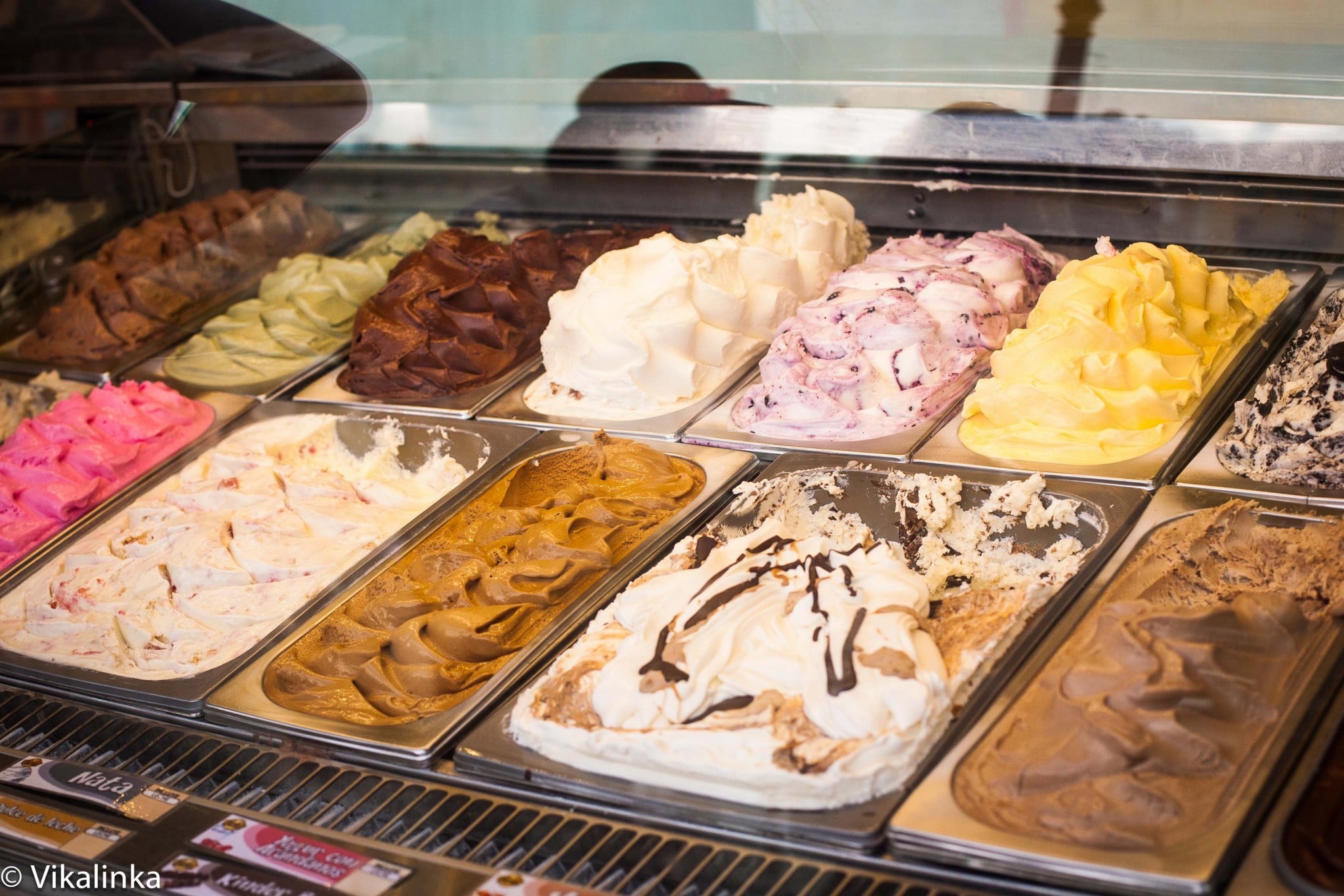 When a waiter asked if I wanted my Sangria "grande" or "pequeño" what do you think I chose?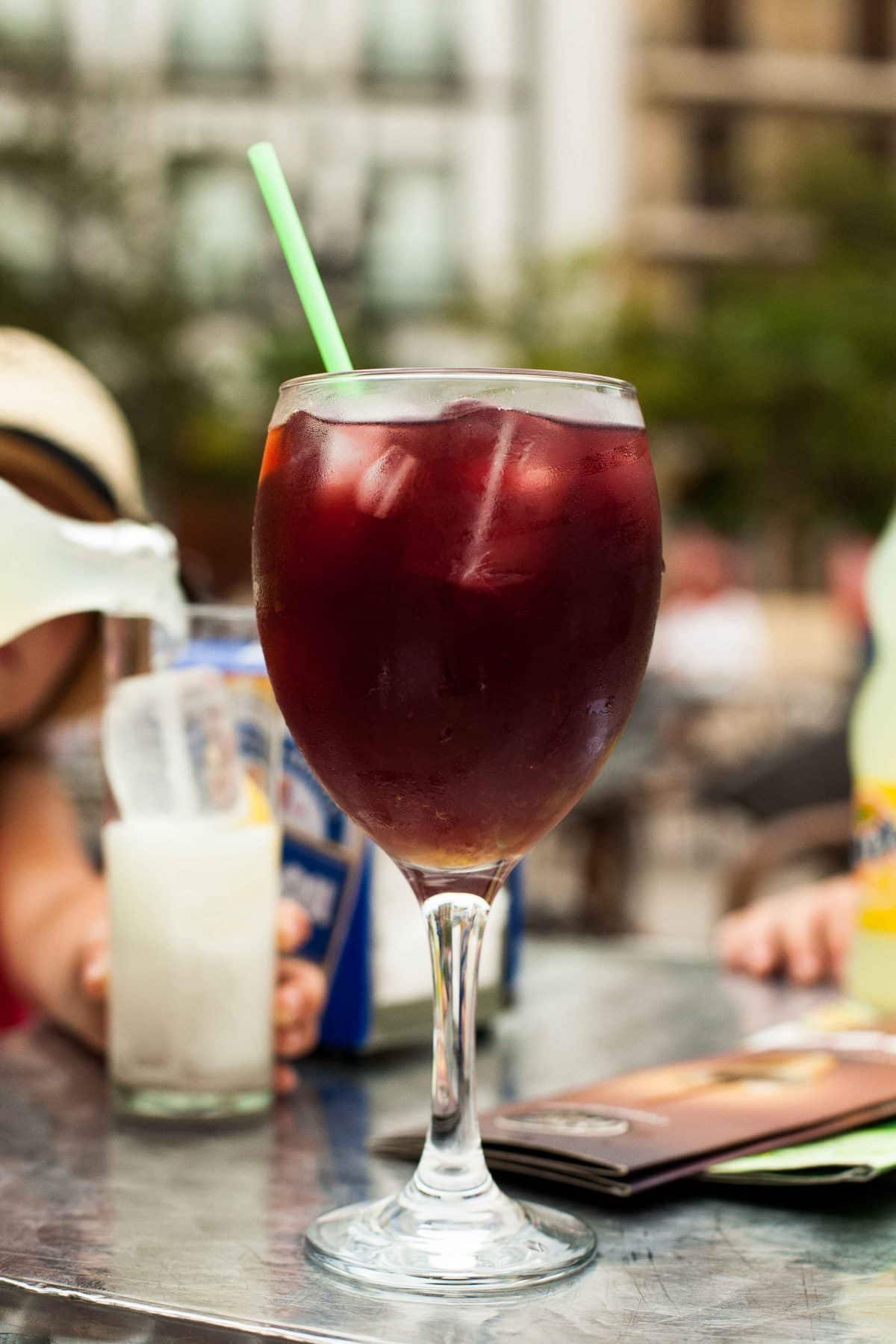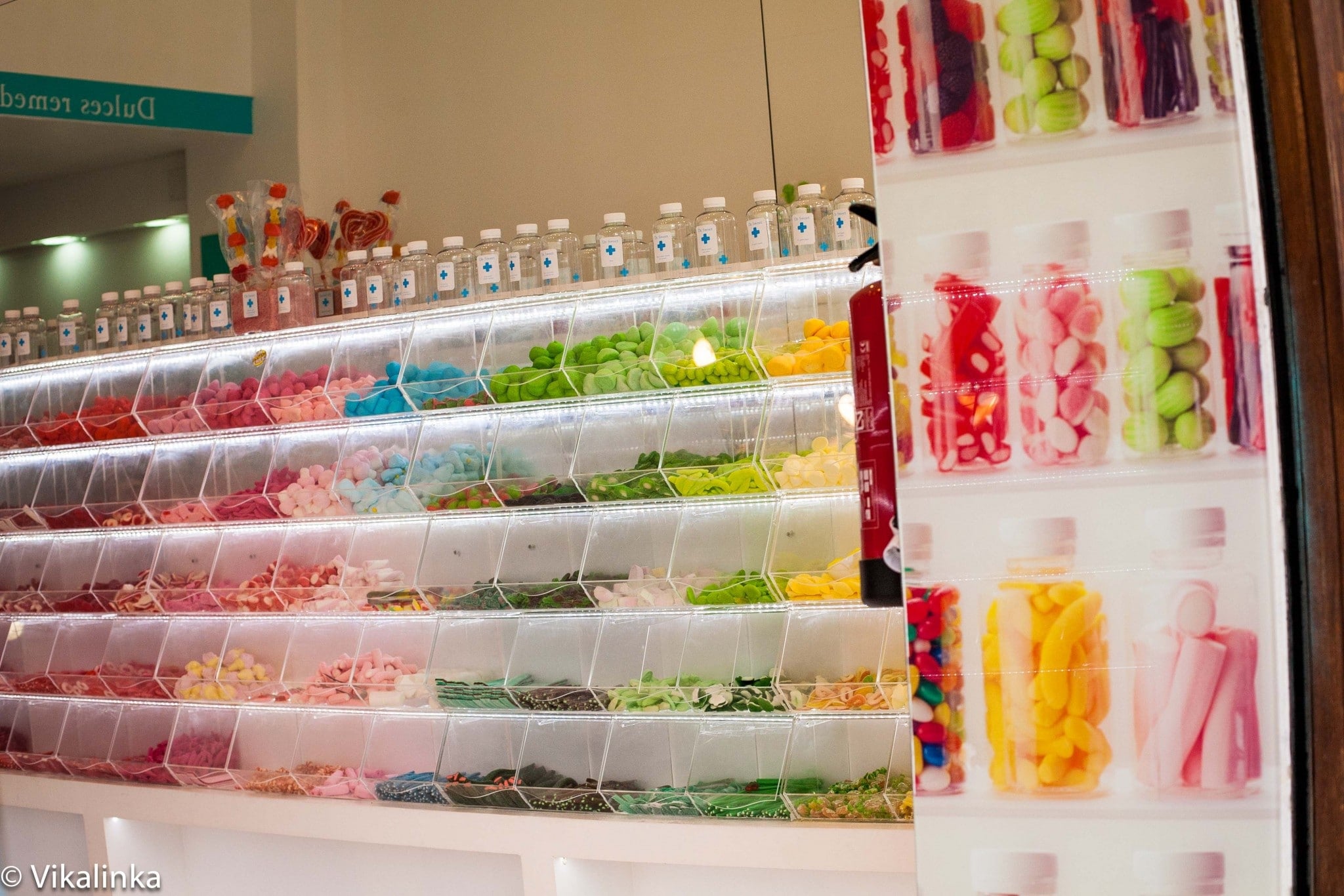 Spanish food is vibrant in both taste and appearance and although you might expect some similarities with Mexican food, I know we did, it's nothing like it. The most famous and the most used ingredient in Spanish cuisine is chorizo. We quickly learned that if you cook with it you don't need to add any more spices, it delivers quite a flavour punch on its own! My absolute favourite Spanish delicacy is Jamón serrano or Serrano Ham, which is very similar to Italian Prosciutto Crudo. My kids love it as well which made Spain an easy country to travel with kids.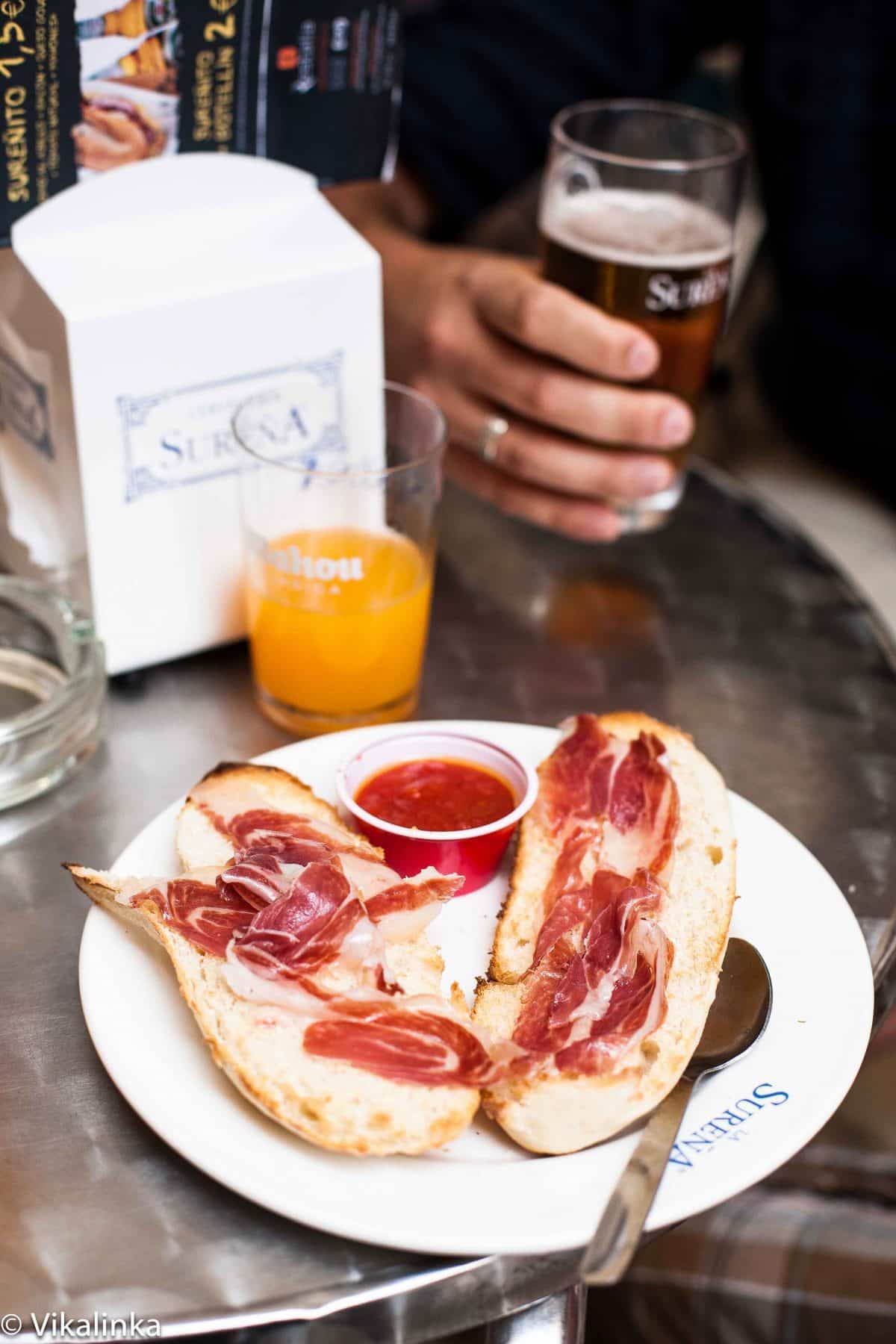 Here is Mitchell having his second breakfast of bread and Serrano Ham with a simple tomato dip.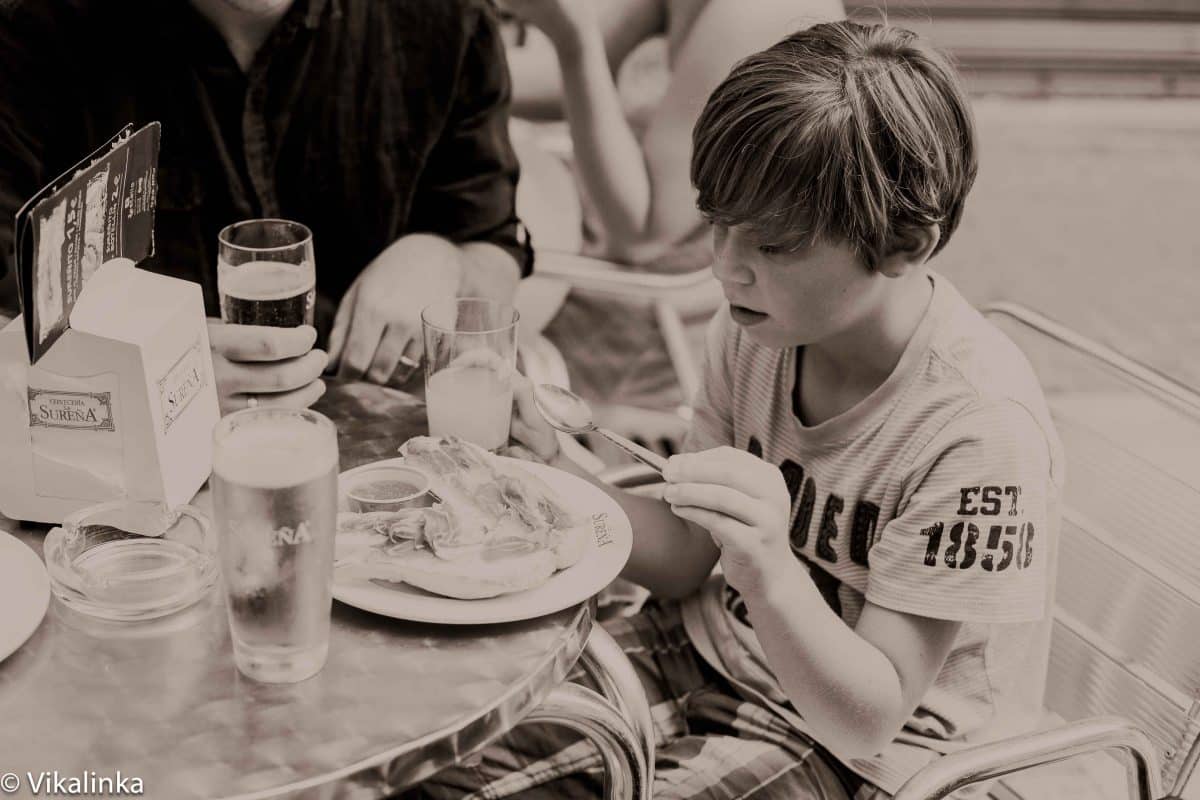 Spanish diet is Mediterranean, heavy on fruit, salads, fish and olive oil. Spain has the highest life expectancy in Europe. Despite the apparent economic crisis and high unemployment rate Spaniards seem to know how to sort out their priorities and enjoy life despite the circumstances.
A typical breakfast. Coffee and a croissant.
Can you believe a family of 4 left all this mess?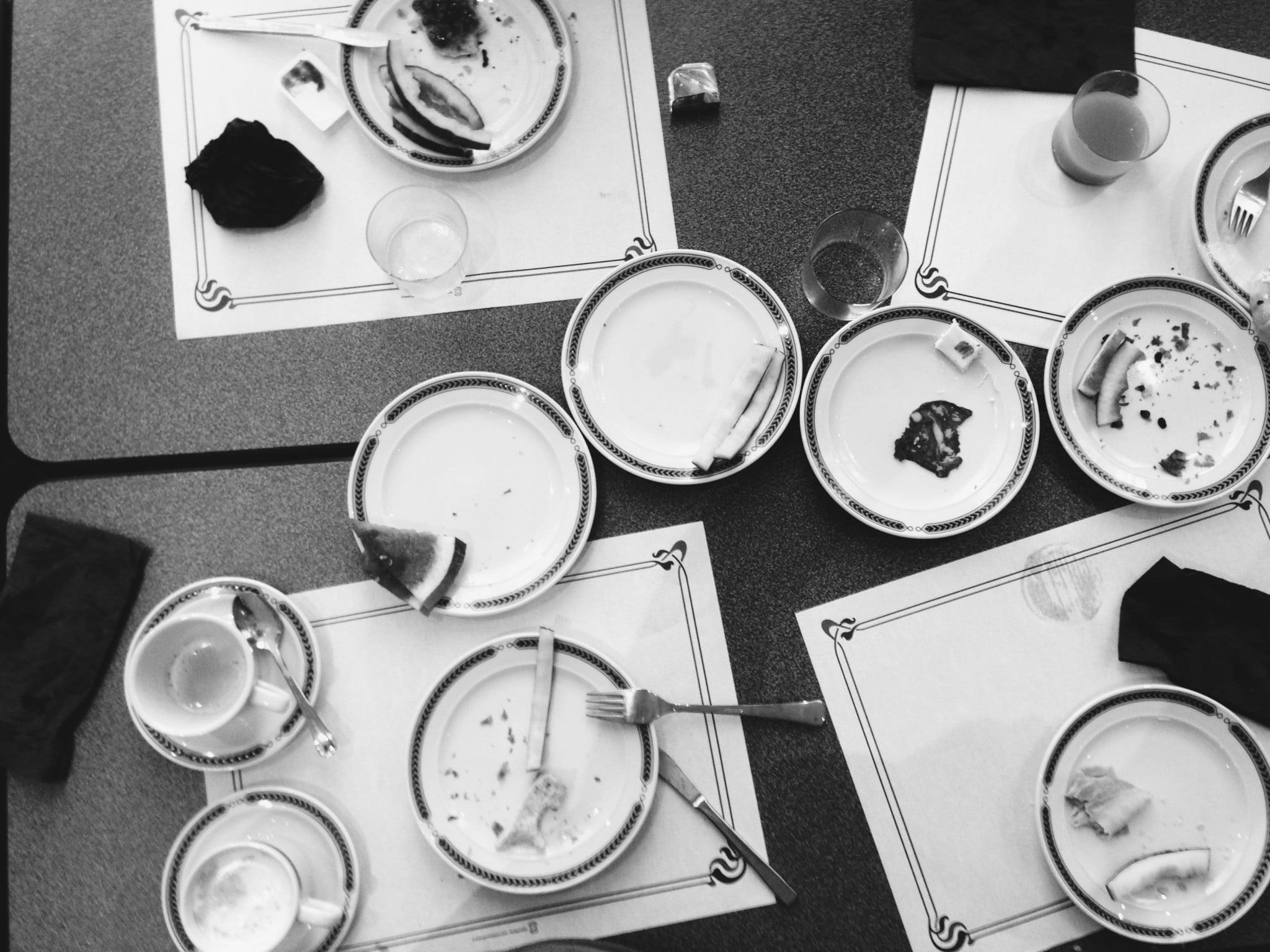 Then comes lunch, the biggest meal of the day in Spain. It is usually eaten between 2-4 in the afternoon, slowly and with mucho enjoyment. Here is the lunch we had on our last day. It comes in 2 courses.
First. Paella. Garlic Rice with Shrimp. My giant mojito.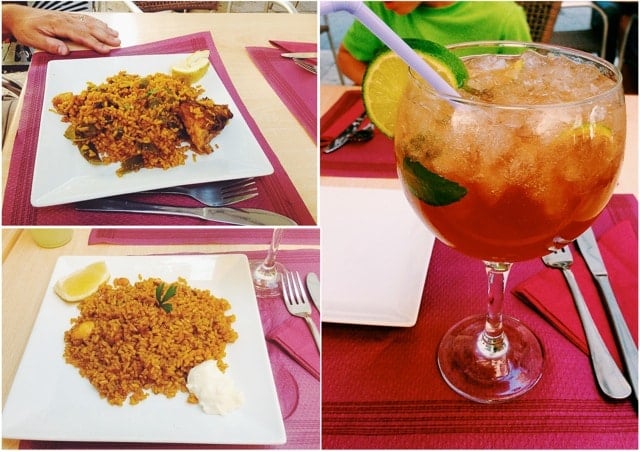 Second. Lamb Sirloin with Parmesan Potatoes. Panfried Fish with grilled zucchini and eggplant slices and charred padron peppers.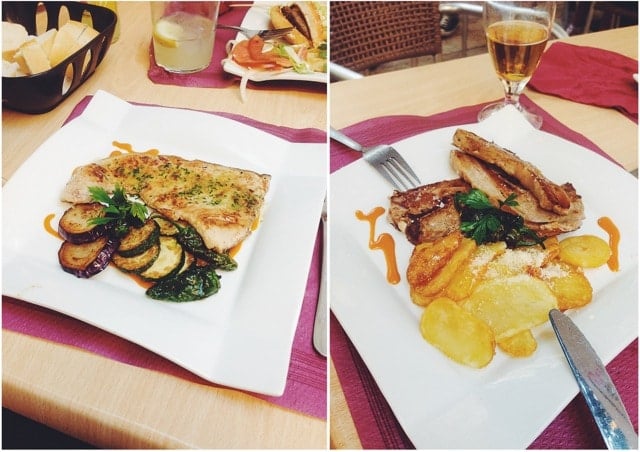 And our very adventurous children went for a giant cheeseburger. Oh well, they had a lot of foreign food so I guess they came to their end. 🙂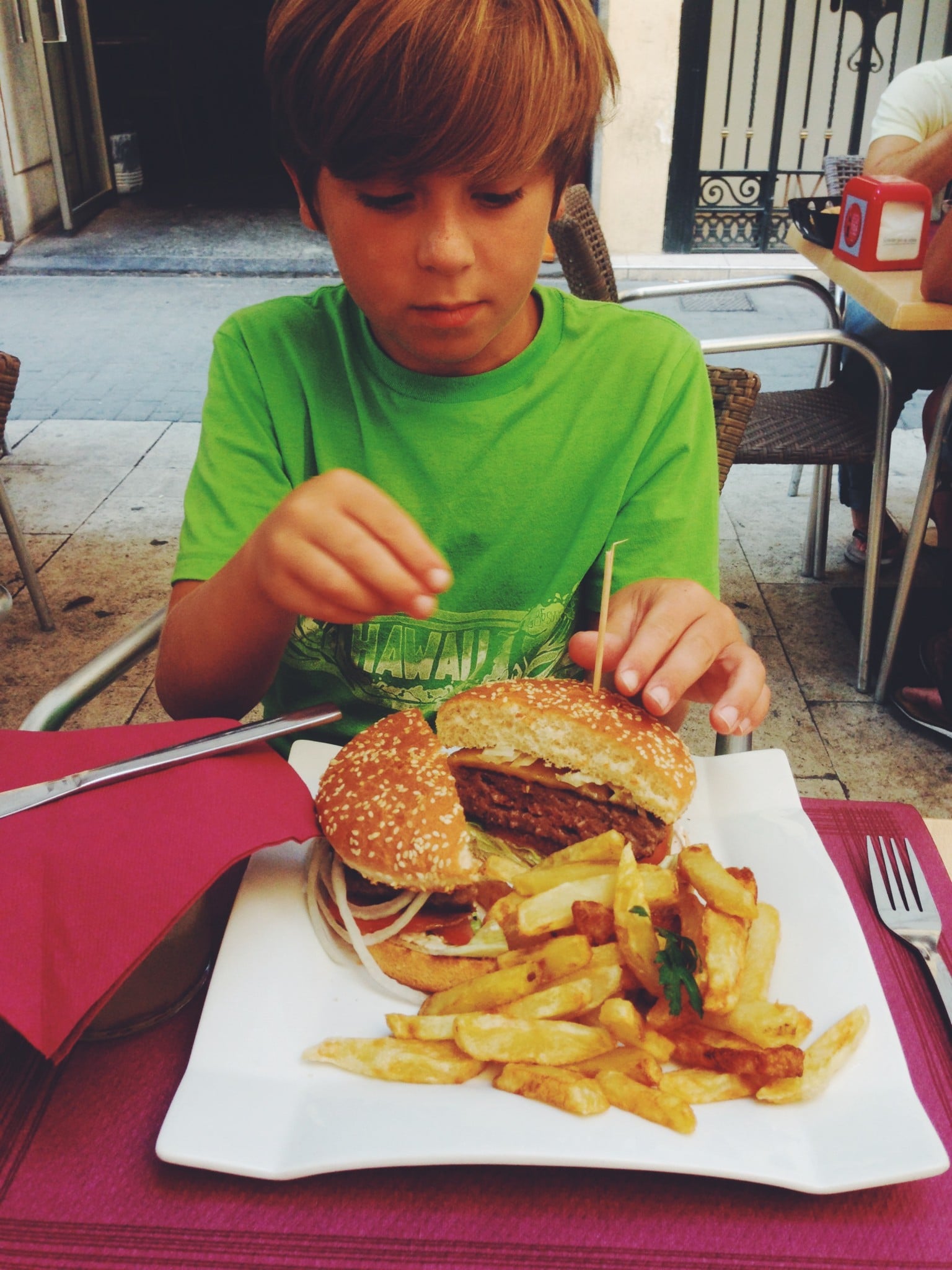 A midday merienda. (A variety of macarons sold at McDonald's. I know crazy stuff!)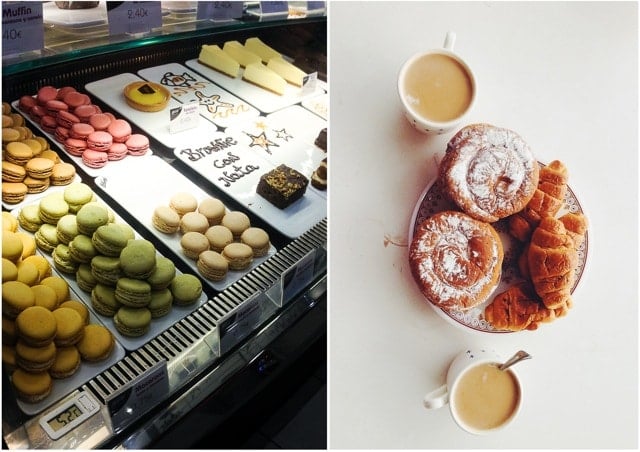 And one of many suppers. Traditionally, supper in Spain is much lighter than lunch and eaten quite late around 9-11 in the evening. It's not unusual to have a salad or a sandwich or a variety of tapas. We loved having a selection of cured meats, Manchego cheese, olives and sliced tomatoes and peppers drizzled with lemon juice and olive oil. When vegetables taste as good as they do in Spain all you need for a dressing is that-lemon juice and olive oil!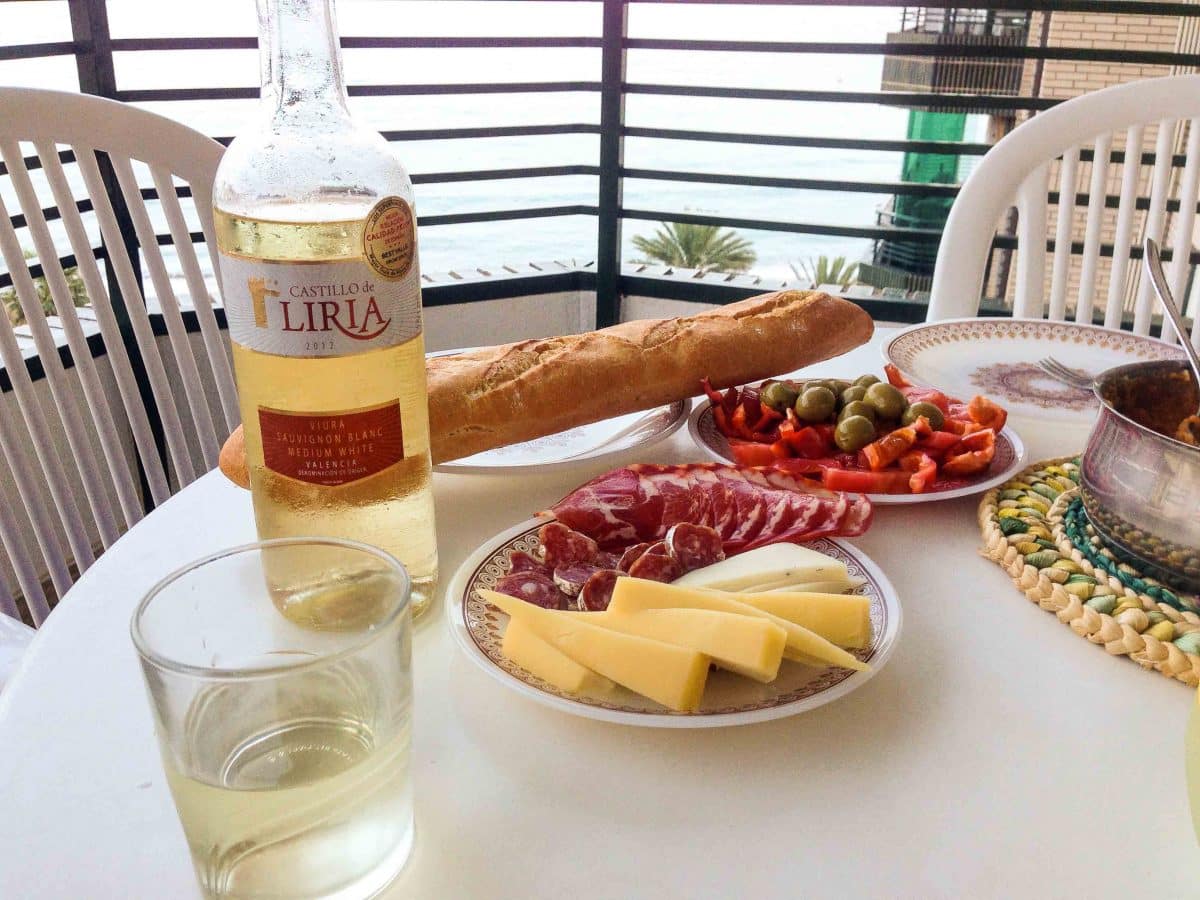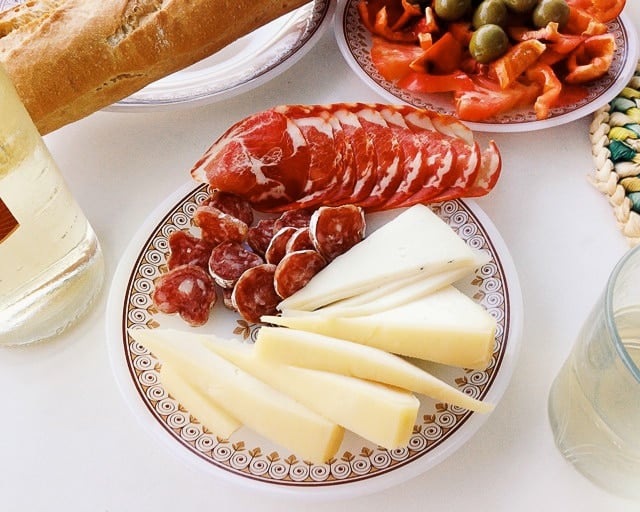 A common sight. Tapas bar in Valencia.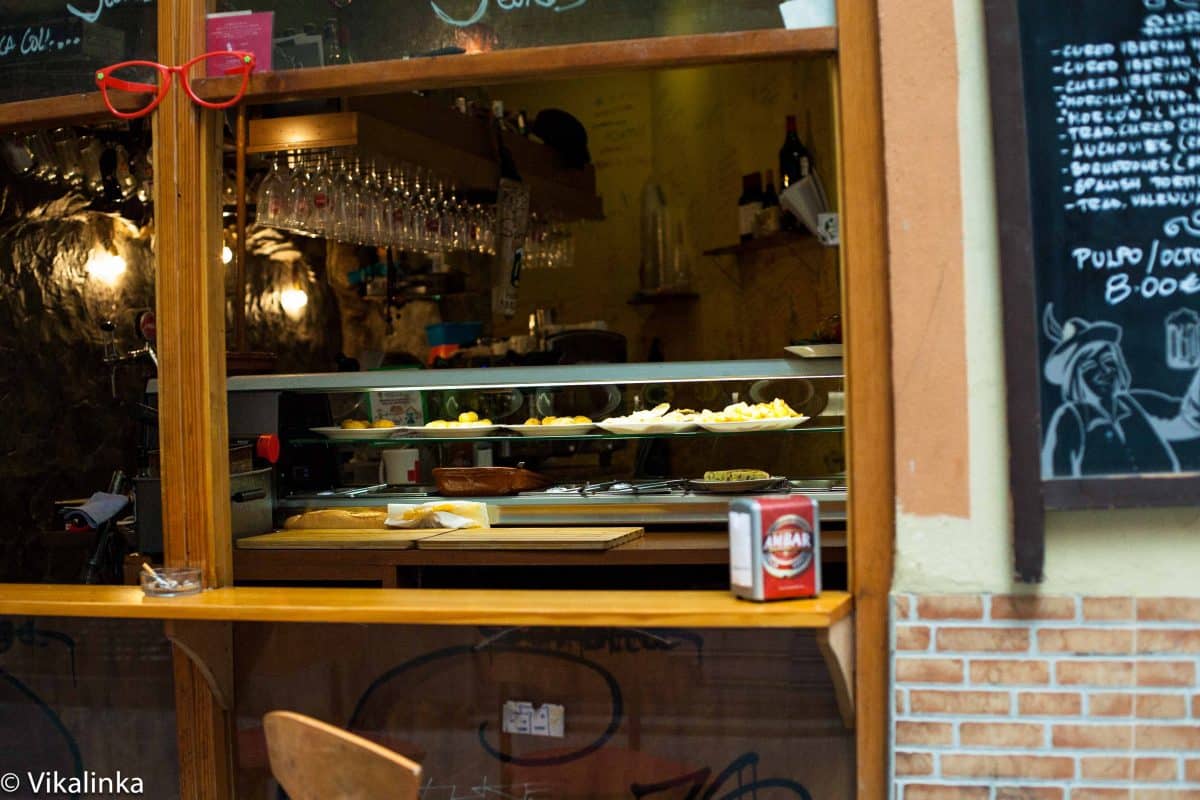 As much as I love cured meats and cheeses I went absolutely mad for all the tasty vegetables and fruit. Oh how I love the land where orange trees grow along the sidewalks and restaurant owners use their fruit as paper weight to keep napkins from being blown away by a light breeze.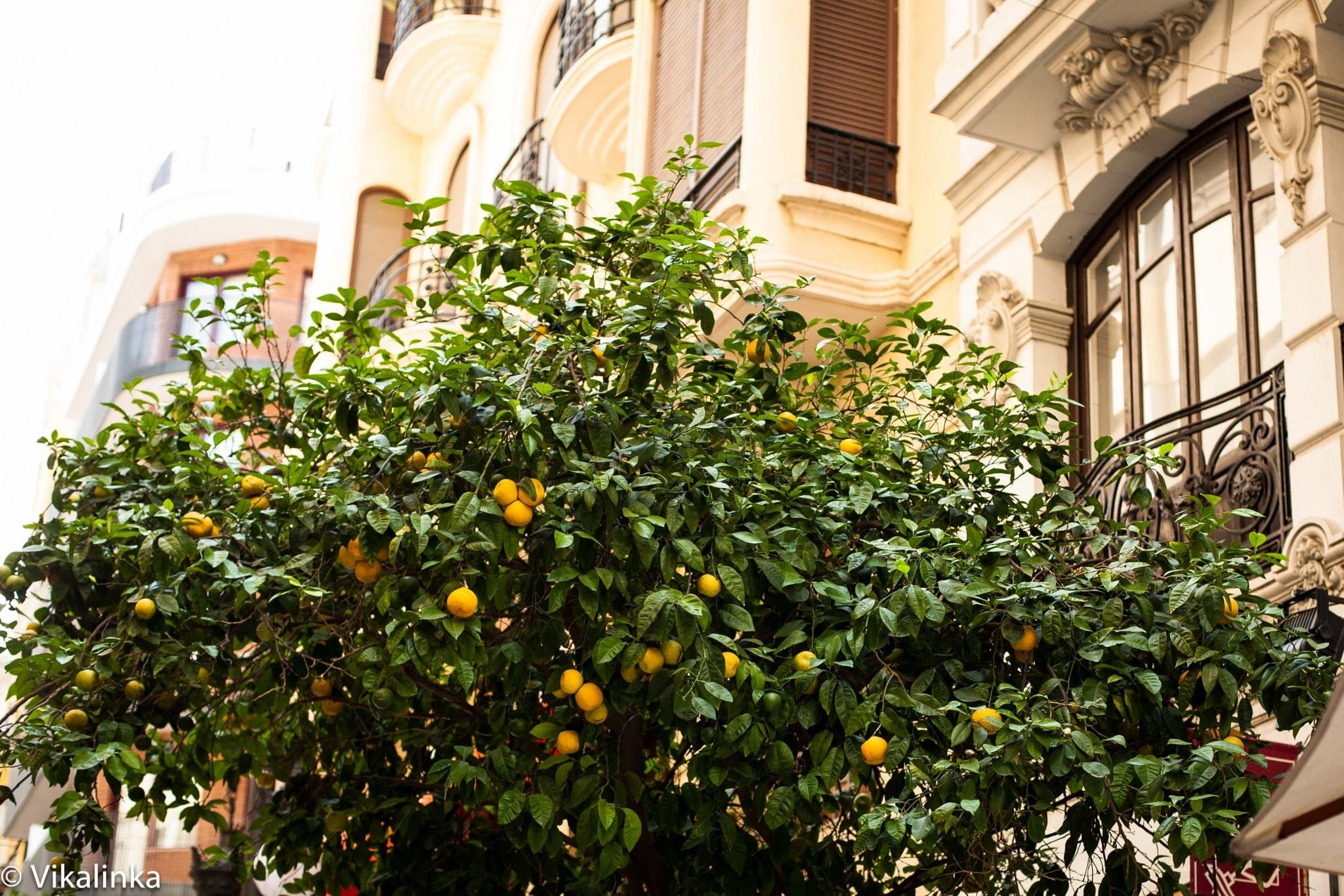 where the landscapes look like this.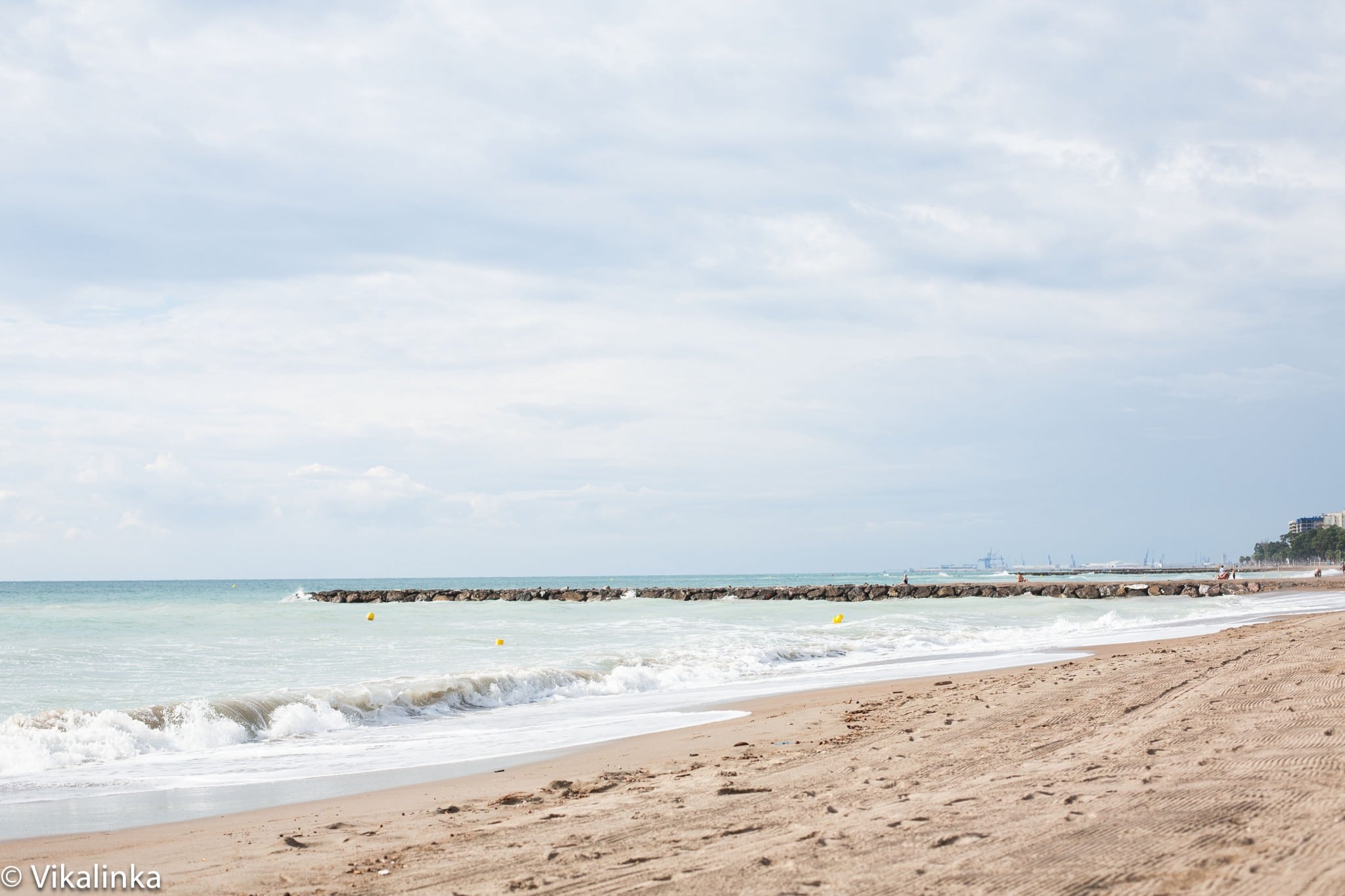 and we are forced to slow down and enjoy each other and delicious ice cream.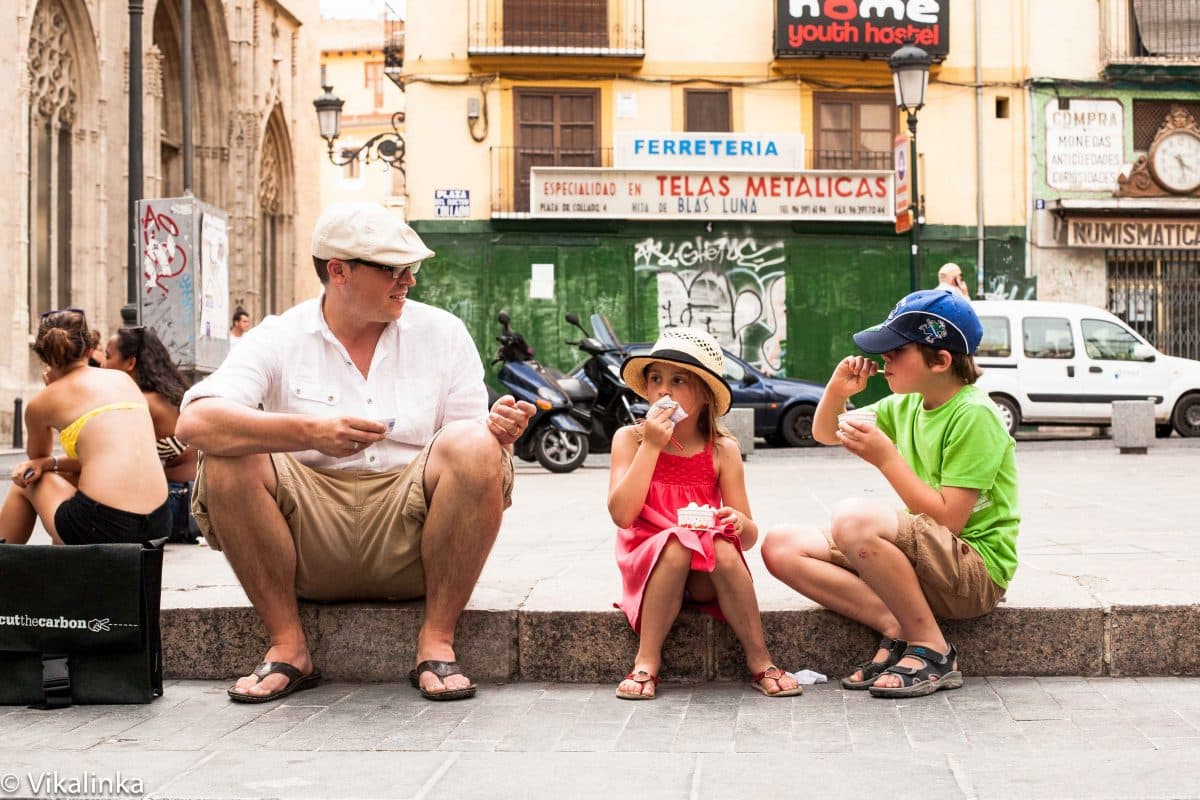 Spain definitely charmed its way into our hearts and will be back.