Musique, ambiance et souvenirs d'un temps qui ne paraît pas si vieux…
What are your most treasured memories with the one you love? I am so fortunate to have many but last Valentine's Day I chose to re-create the one from our anniversary trip to Paris. Although we have spent the majority of our happy days in much humbler settings I thought it would be fun to reminisce of a few glamour moments in Brad's and my life together.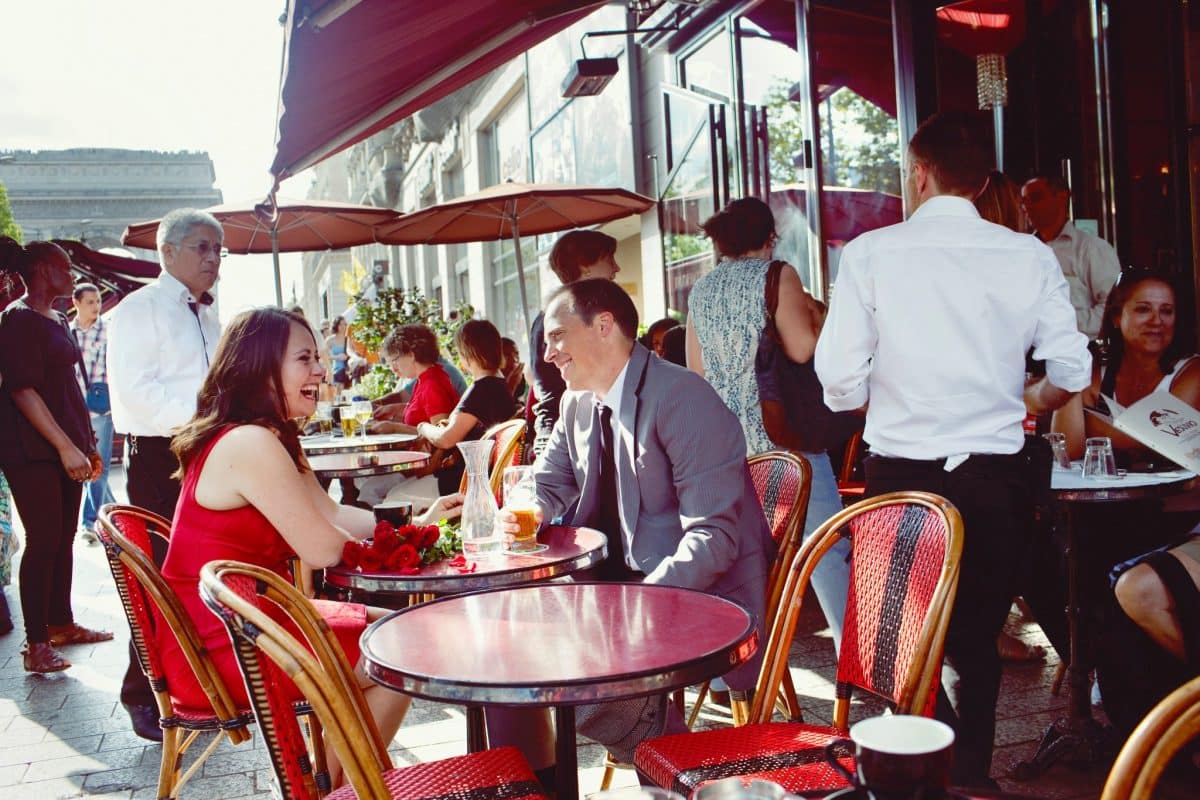 Photo Credit: Lisa Gratton of Ophelia Photography.
We had to start our meal with some bread, pâté and pickles just the way it was served to us in Paris!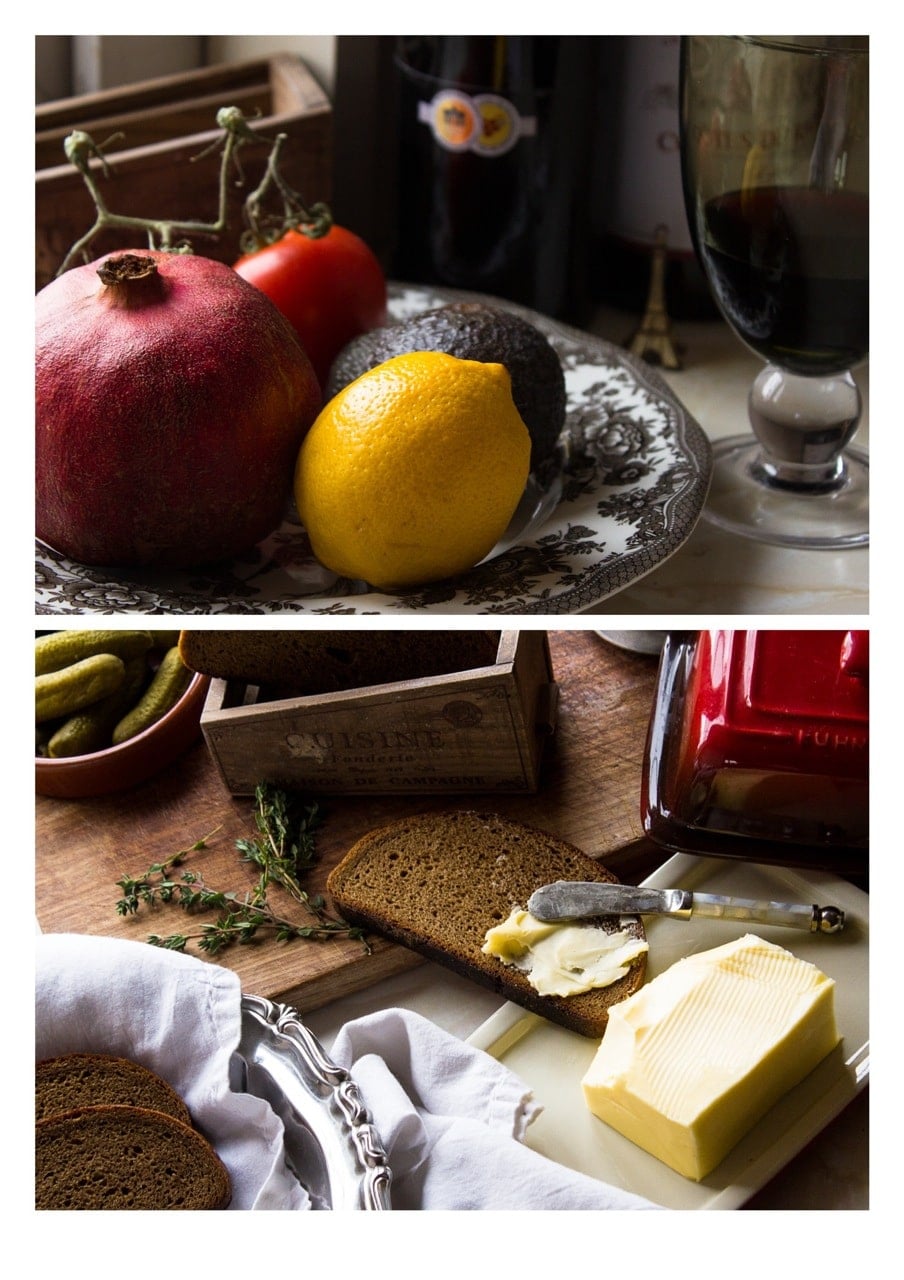 In order to bring the cozy ambience of the French restaurant we spent an evening celebrating 10 years of marriage I decided to duplicate the menu. Sounds ambitious, yes, but to my surprise and delight, it was easy and fun! When we think of French food, we think of art, sophistication, finesse, in other words- the height of the culinary profession. All of those qualities are true, nevertheless, there is also pure and earthy peasant food that is just as authentic, if not more, to the French life which is deliciously gratifying and a cinch to make. Duck Confit is one of those dishes that you can only find on the menu of upscale restaurants in North America, while it's not at all posh in my part of the world.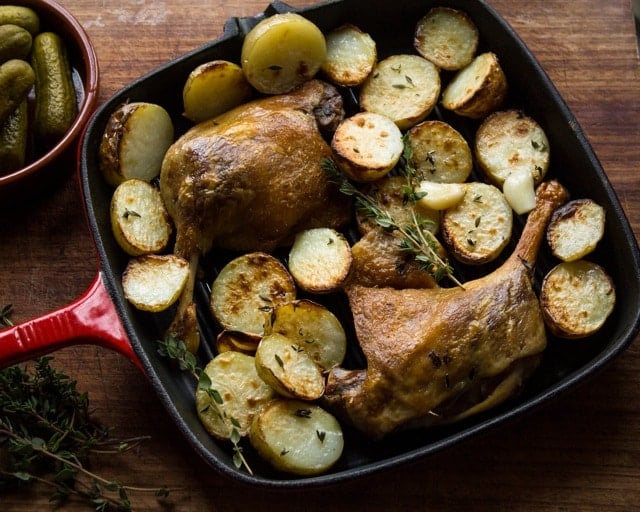 Duck and Roasted Potatoes, there is simply no meal more satisfying in the world for my taste. There are several steps to this dish but each of them is simpler than the next!
Ingredients (Romantic Dinner for 2):
Duck legs- 2 big and juicy ones

Duck fat- 500 gr.
Thyme- 3-4 sprigs
Bay leaf- 2
Juniper Berries- 4 crushed
Garlic- 2 cloves split lengthwise
Course Salt- 1 tbsp.
Potatoes- 4-5 medium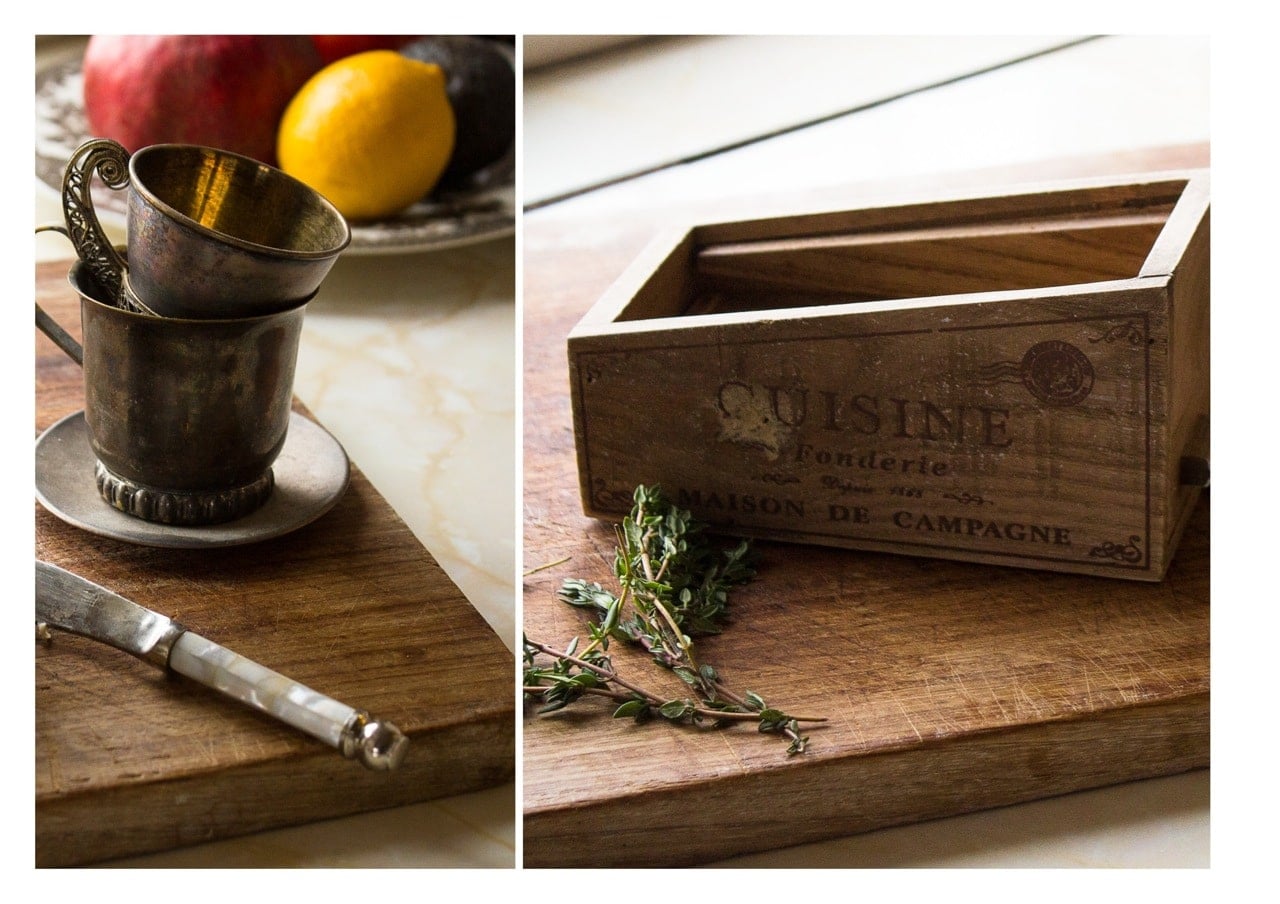 Method:
The night before. Rub your duck legs with course salt, put your them in a shallow dish with thyme, bay leaf, crushed juniper berries and garlic, cover with plastic wrap and refrigerate overnight.
The day of the dinner. Brush the salt off the duck. Don't skip this step or your duck might be too salty! Put the contents of the shallow dish you prepared the night before into an oven proof dish and cover the duck legs with duck fat. I am not joking, the duck legs should be completely covered, I mean "swimming in the fat" covered! Let me assure you before you run away screaming, you won't be eating all that fat and the little amount that will end up crisping up the duck is good for you! You see, "confit" (pronounced "confee") is a french way of cooking and preserving meat in it's own fat and was used hundreds of years ago before refrigeration was available. I have seen recipes for tomato confit, pumpkin confit, you name it but all of those things are a misuse of the original meaning of the word.
Back to the recipe. Cook the duck in the oven at 250F/120C for 2 hours. At the end of it your meat should be falling off the bone tender and juicy (and will NOT look appetising) but it's not done yet!
With a pair of tongs take your duck legs out of the dish and pat the excess fat with paper towel. The last step is roasting your duck legs with potatoes. Arrange the duck in a roasting pan on top of sliced garlic cloves with thickly sliced potatoes, brush a bit of that duck fat on your potatoes, trust me nothing works better on them, sprinkle with additional thyme, salt and pepper. Roast at 400F/200C for 30 minutes or until crispy. (Alternatively, you can pre-boil your potatoes to make sure they cook evenly at the same time as duck but I didn't.)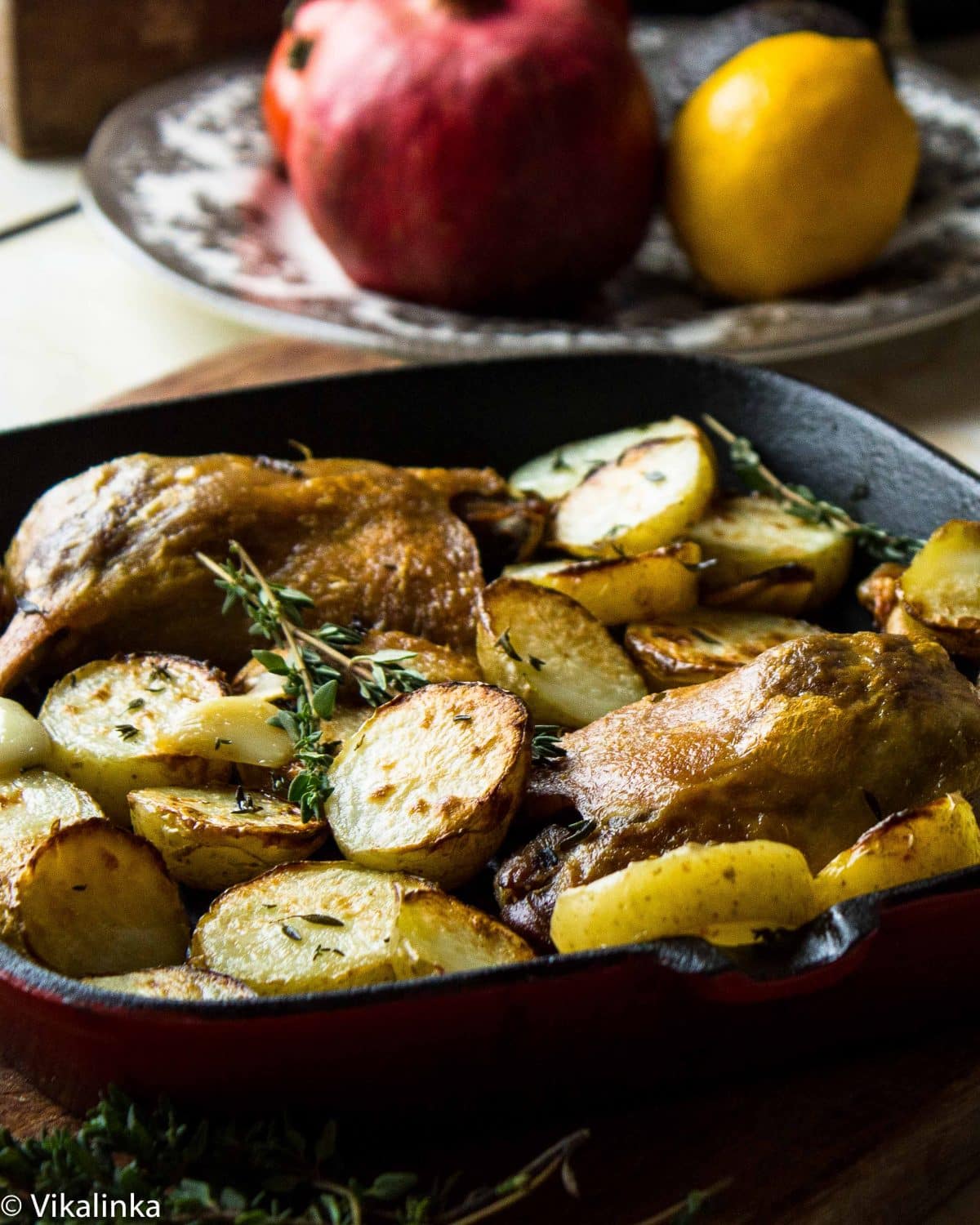 This recipe is a real gem, so simple to execute with very few ingredients. It produced absolutely matchless results – tender and delicate duck meat with crispy full of flavour skin. I have to admit I am glad that the first time I tried this delicacy was in a restaurant and I had no idea how it was cooked. Once I experienced the heavenly taste of old French country I was determined to do anything to have it again. I can't say enough to urge you to run to your local supermarket, butcher, duck farmer/friend or whatever place you get your food from and buy a few legs (the cheapest and tastiest part of the bird) to roast. You won't regret. C'est magnifique!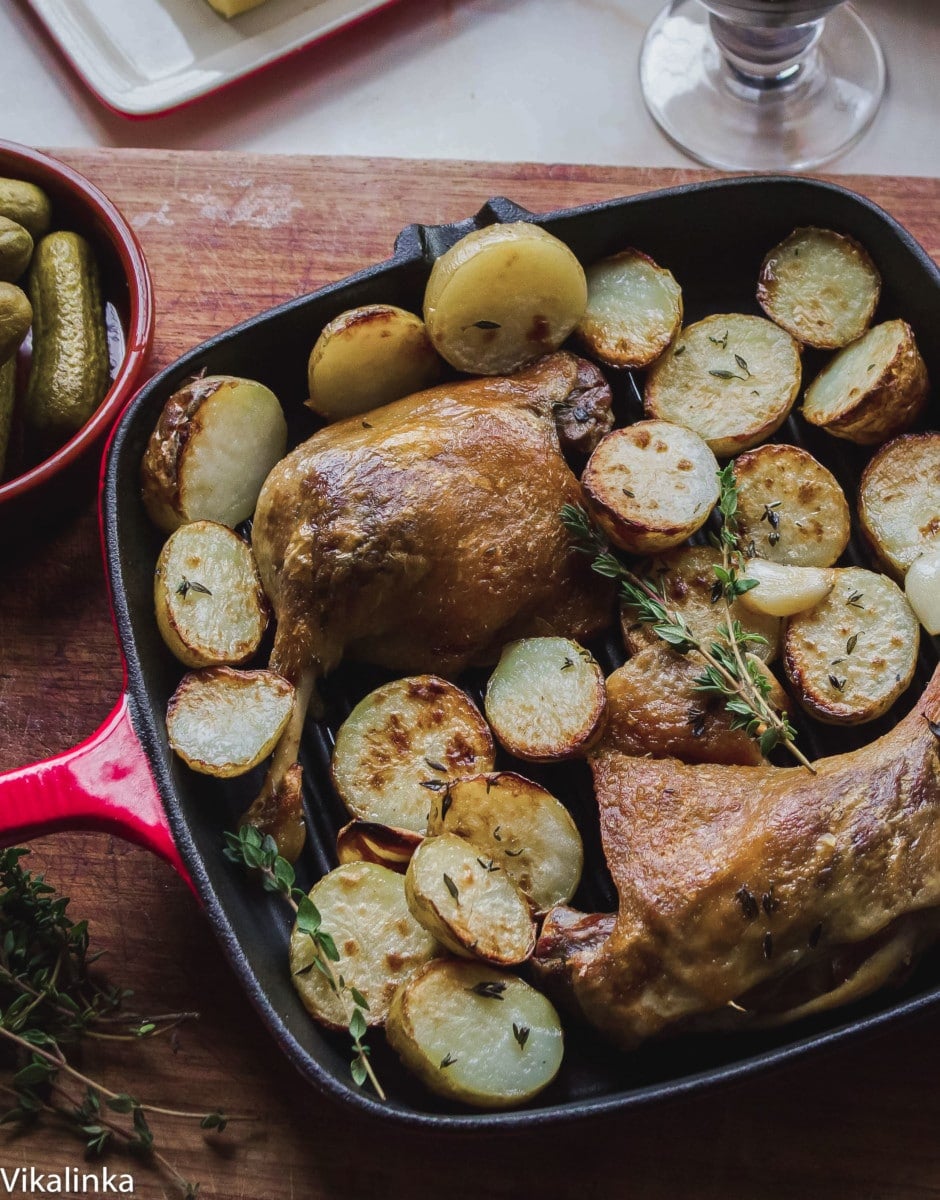 Note: The recipe was adapted from "Jamie Does France" by Jamie Oliver