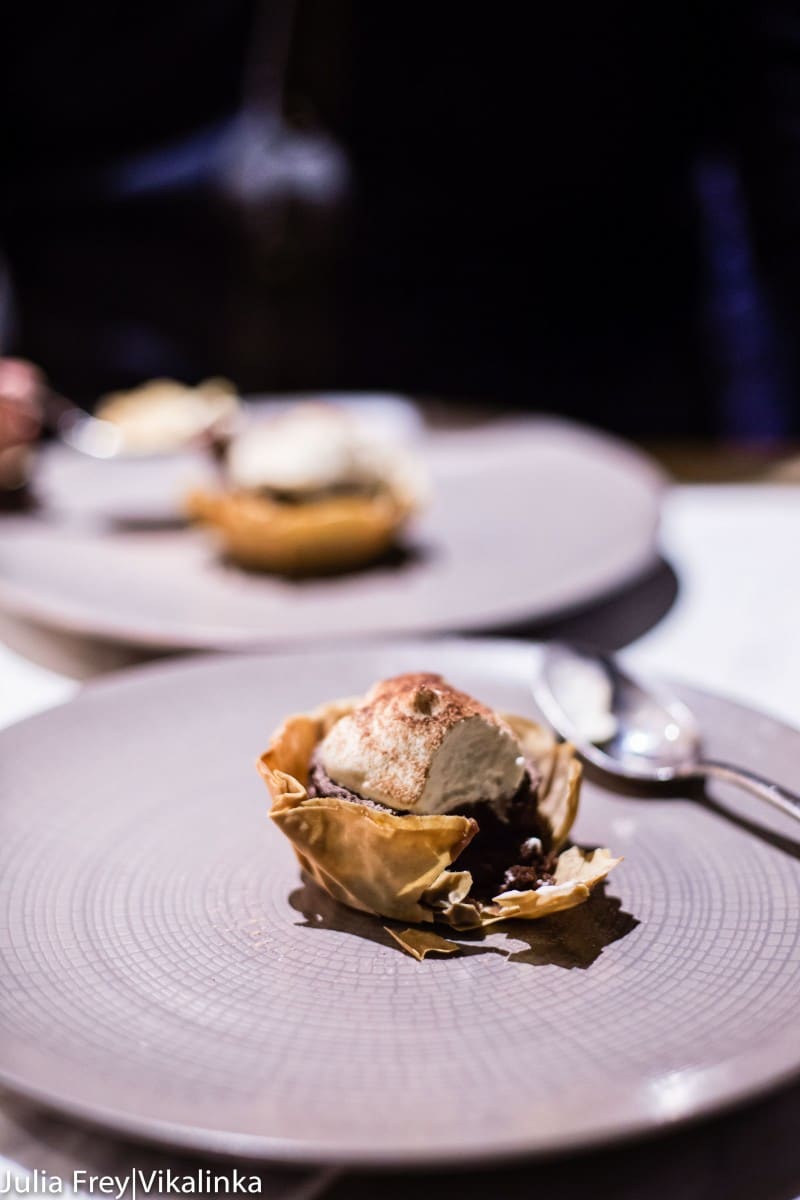 As much as I envy the training and skill of professional chefs, I find it hard not to feel a bit bad for them as well. The thought of making the same few dishes over and over again is more than a little mind numbing. I can't imagine how it must feel for someone with such talent to be limited in practice. I wonder if, in an honest moment, they might envy the freedom that I have as a humble food blogger, to make whatever I choose whenever I see fit.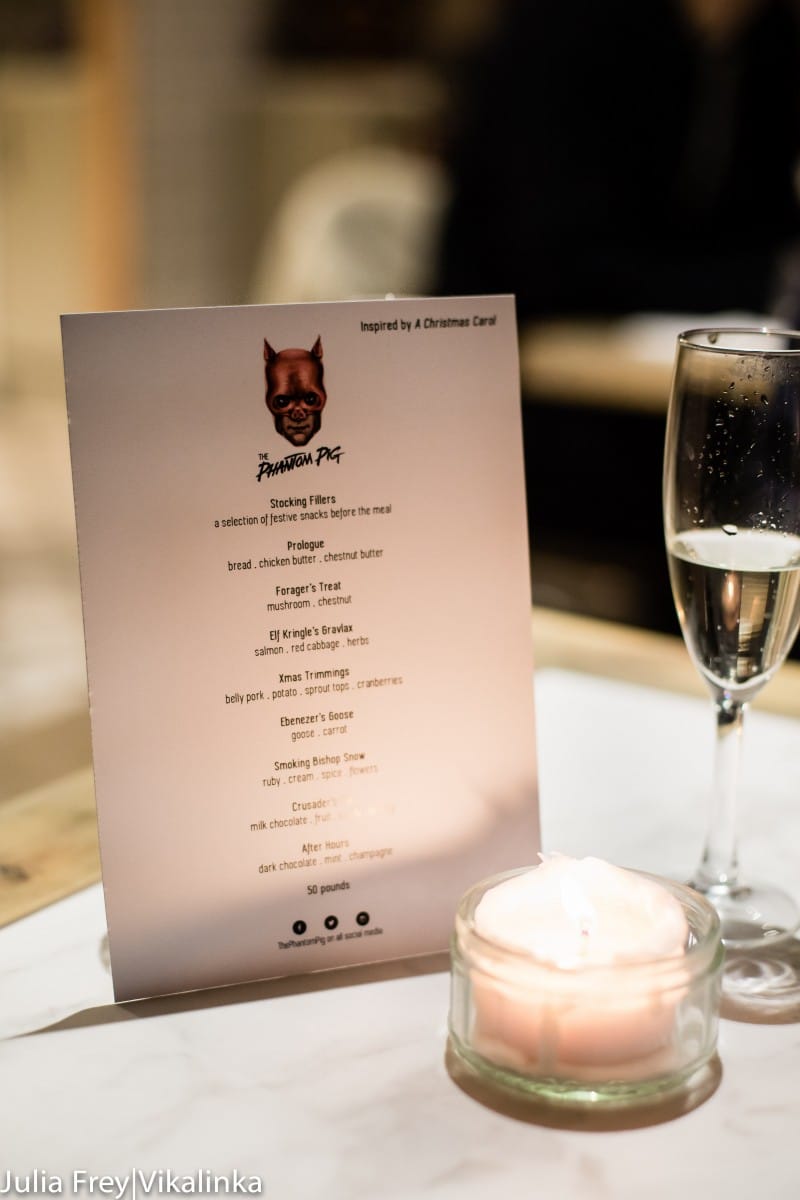 It is always a privilege to eat food prepared by gifted and inspired chefs when limitations are removed, which is what I got to experience recently.
The Phantom Pig is a popup restaurant, which we found in the West London neighbourhood of Ealing. Meeting in a cafe, which normally closes earlier in the day, we found ourselves running in a bit late thanks to and someone who felt that hopping on the District Line track would make good sport.The room was packed out with others who had come for a rather intriguing menu inspired by A Christmas Carol by Charles Dickens.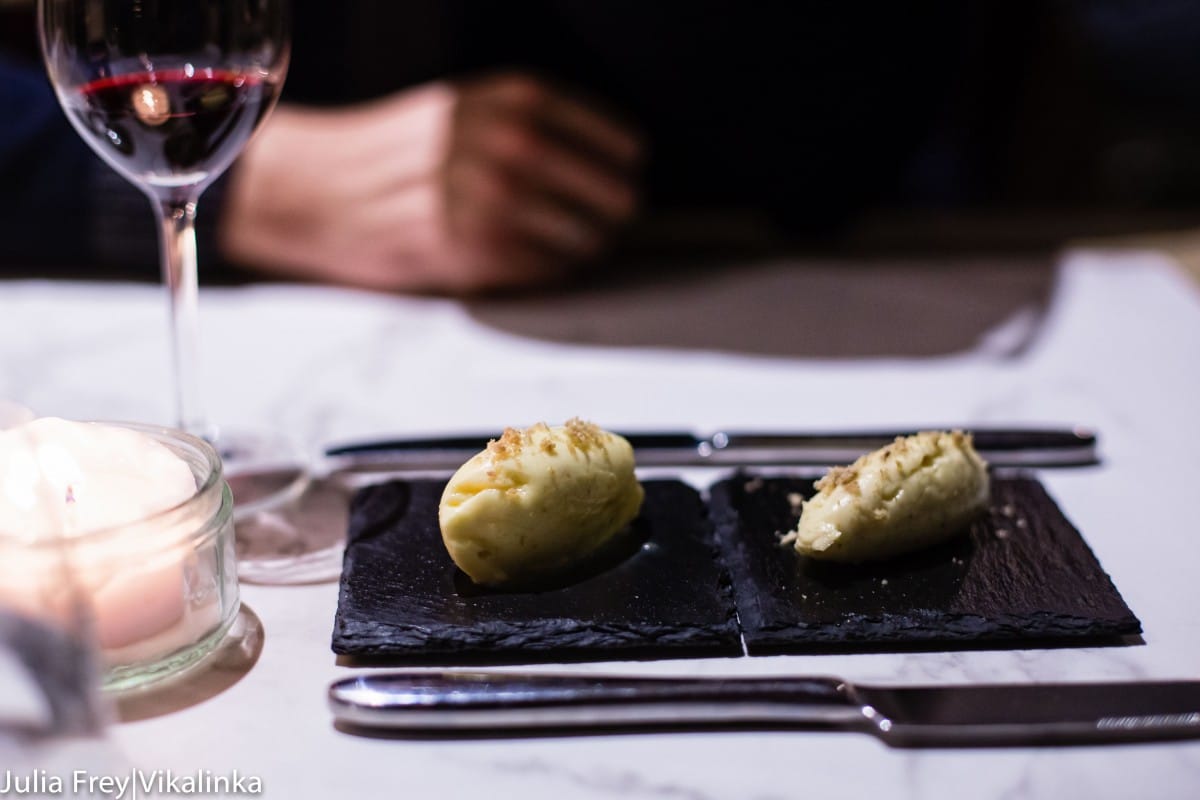 I won't trouble you with my thoughts on each of the nine (9!) courses offered to us. Each was given a rather fun name, such as Forager's Treat (mushrooms and chestnuts), Ebenezer's Goose (goose, obviously, and carrots), and Crusader's Pie (milk chocolate tart with fruit and brandy). Every single course was drawn from Christmas traditions we are all so familiar with. The experience of eating the food was entirely enhanced by the link with the stories that go around the holidays. It isn't often that I've seen chefs work with such refined and creative concepts, fully developed into such a rich experience.
A few particular highlights from the meal…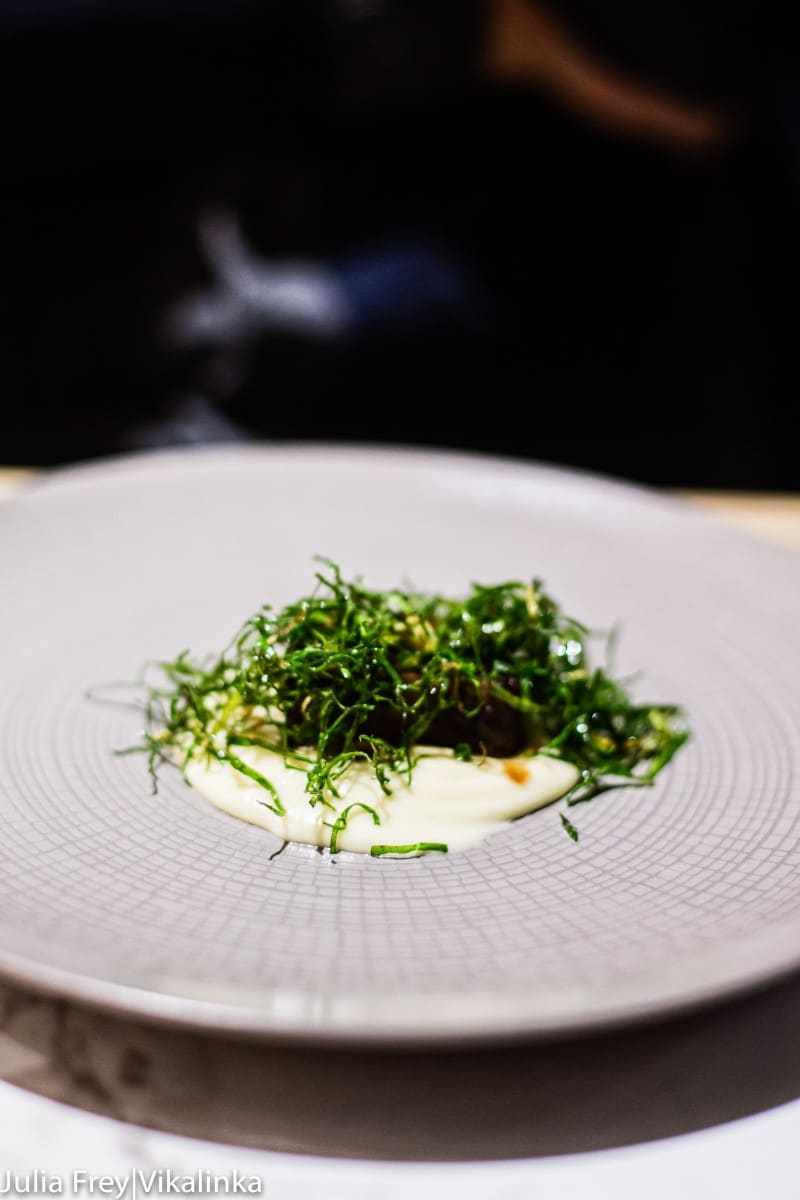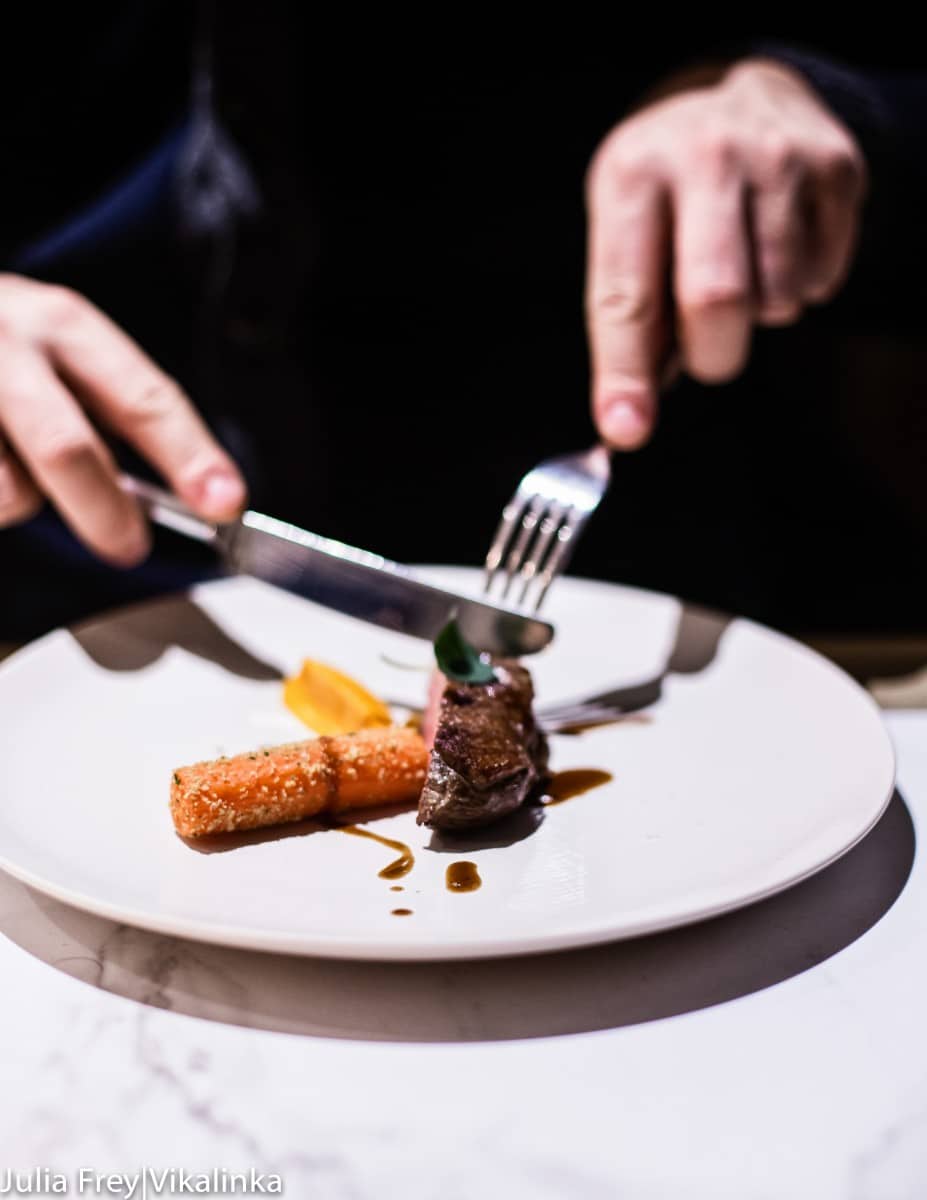 The prize for innovation must go to their interpretation of a partridge in a pear tree, which came as a starter with a filling of partridge wrapped in thinly sliced pear. How has this not become a holiday staple? Absolutely brilliant concept, and just as wonderful to eat!
The course that pushed every possible button when it came to simply delicious food is a bit harder to identify, as there are a few contenders. But I find it impossible not to bring attention to the creatively titled course of Elf Kringle's Gravlax, consisting of salmon, red cabbage and subtle herbs.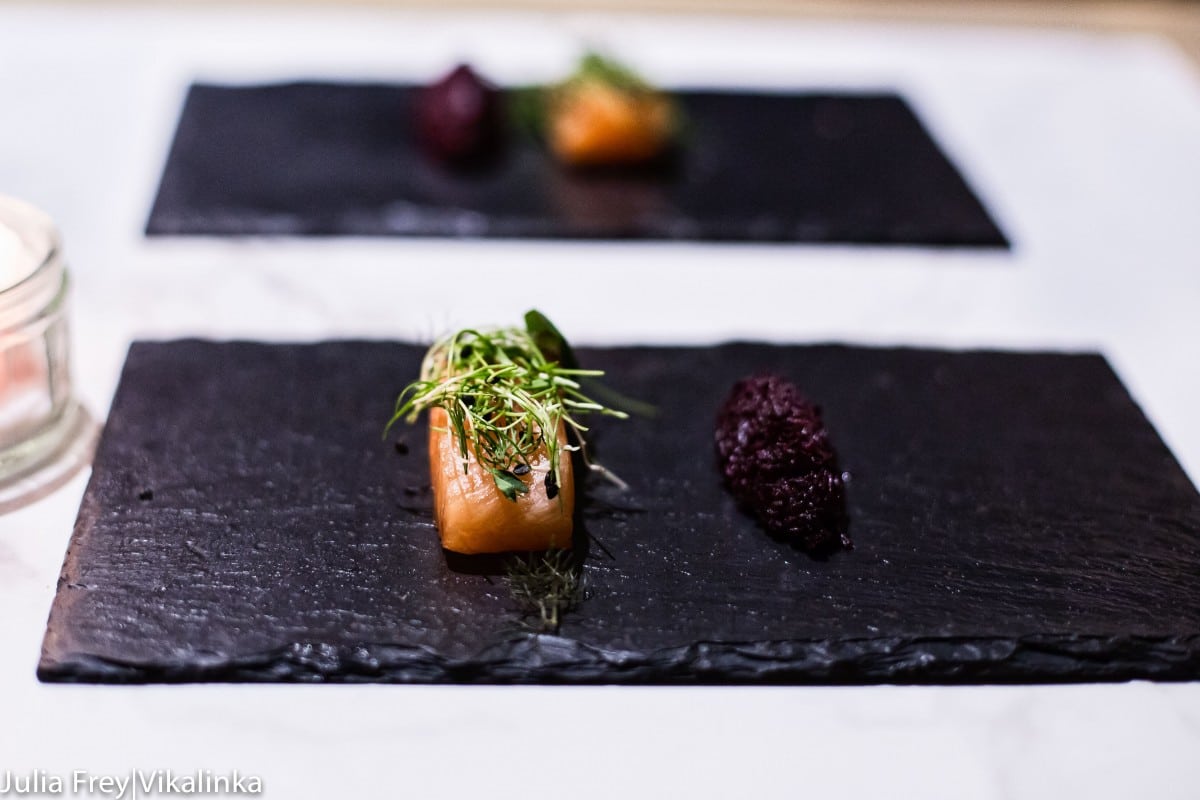 And the biggest surprise absolutely has to be Smoking Bishop Snow, a granita infused with port and seasonal spices and extremely satisfying creme. One could do very well ending meals like this on a regular basis.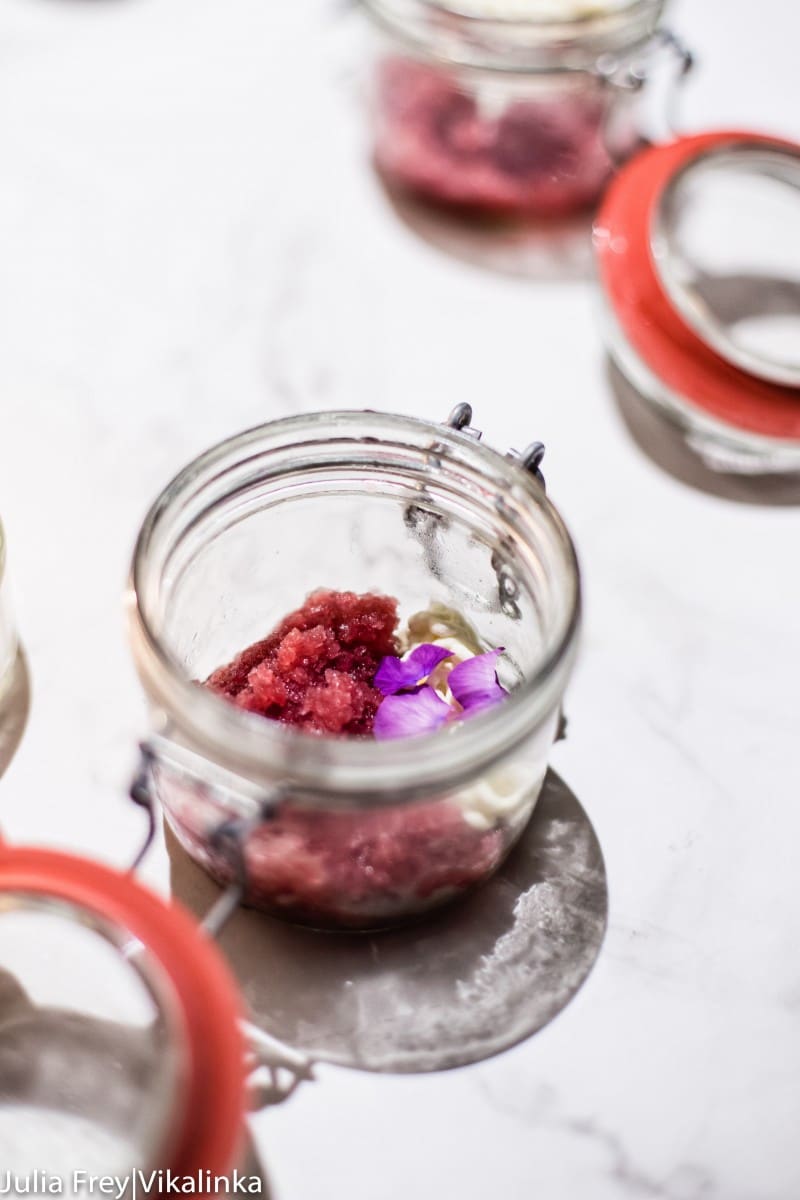 The main takeaway from all of this is that when chefs get to have a bit of fun with their creation, it works out well for everyone! The Phantom Pig is well worth tracking down, and comes highly recommended!