If there is one French cheese you must know about, it's Comte cheese and this is not an exaggeration!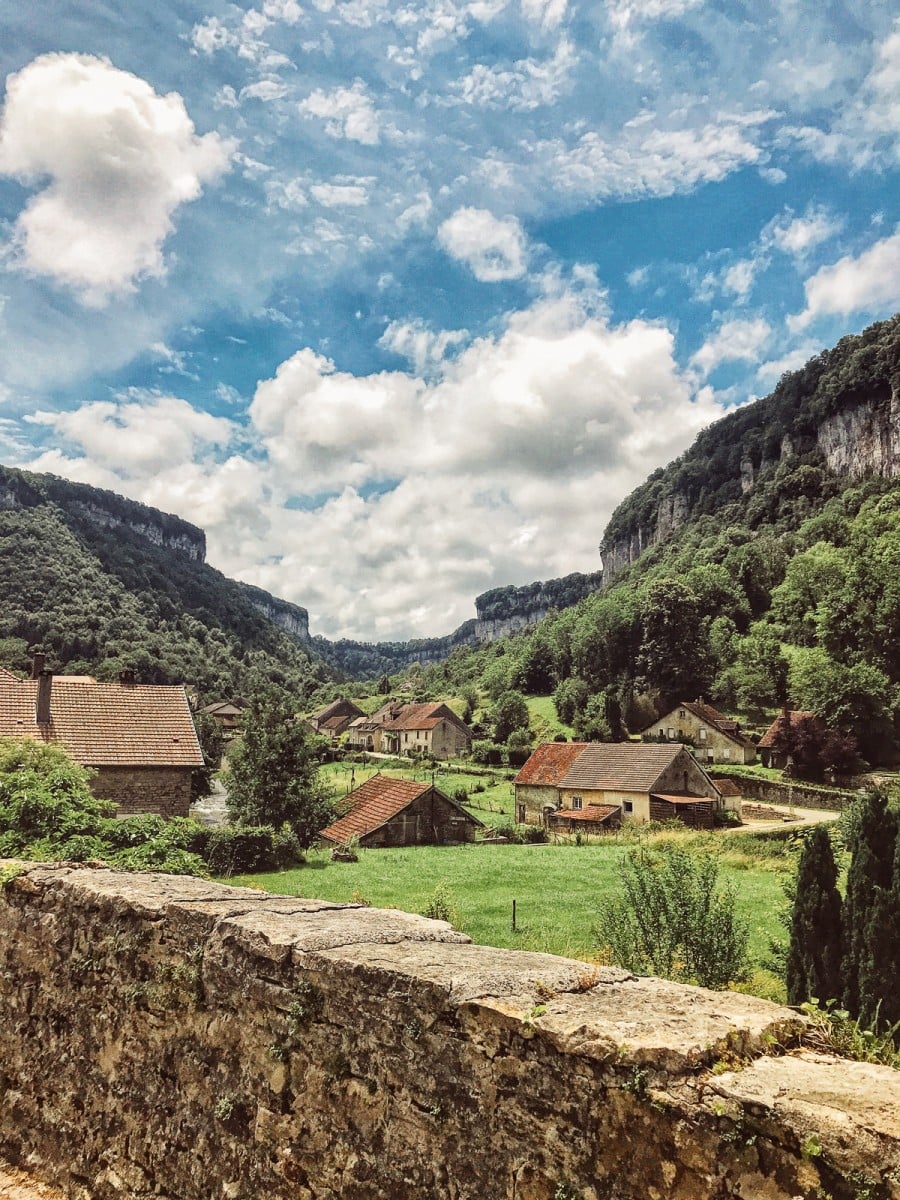 When you get invited to fly to France on the spur of the moment, you say an enthusiastic YES first and then make sure you are available second. But honestly what would you do if you were asked to taste cheese and wine for two days straight.
Wouldn't you cancel all plans and go? I thought so.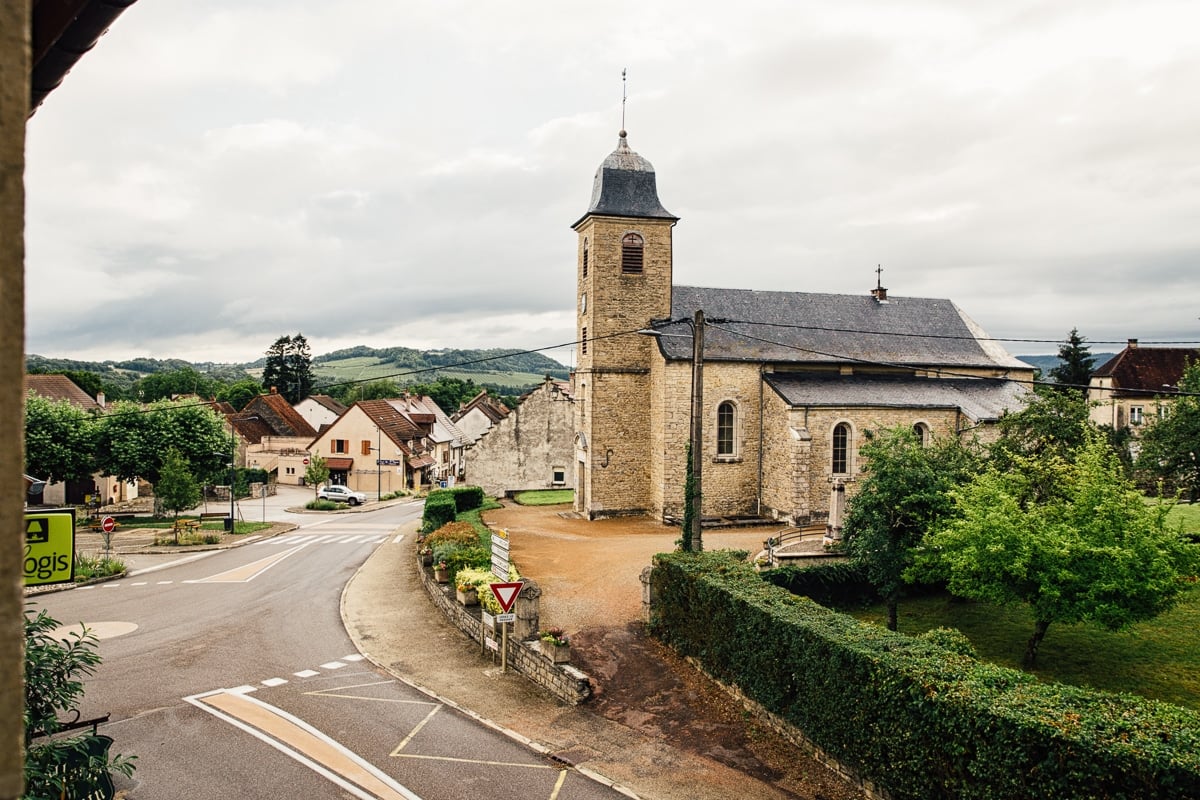 Although I live only a short drive away from France, I have only been to Paris twice and haven't explored the rest of the country. To go somewhere rural and basically exist off cheese, bread and wine has been on my wish list for ages.
Quite possibly ever since I discovered French classics like Hugo, Maupassant and Balzac. I studied French in high school and university. I am a proper French geek. I love everything about the country.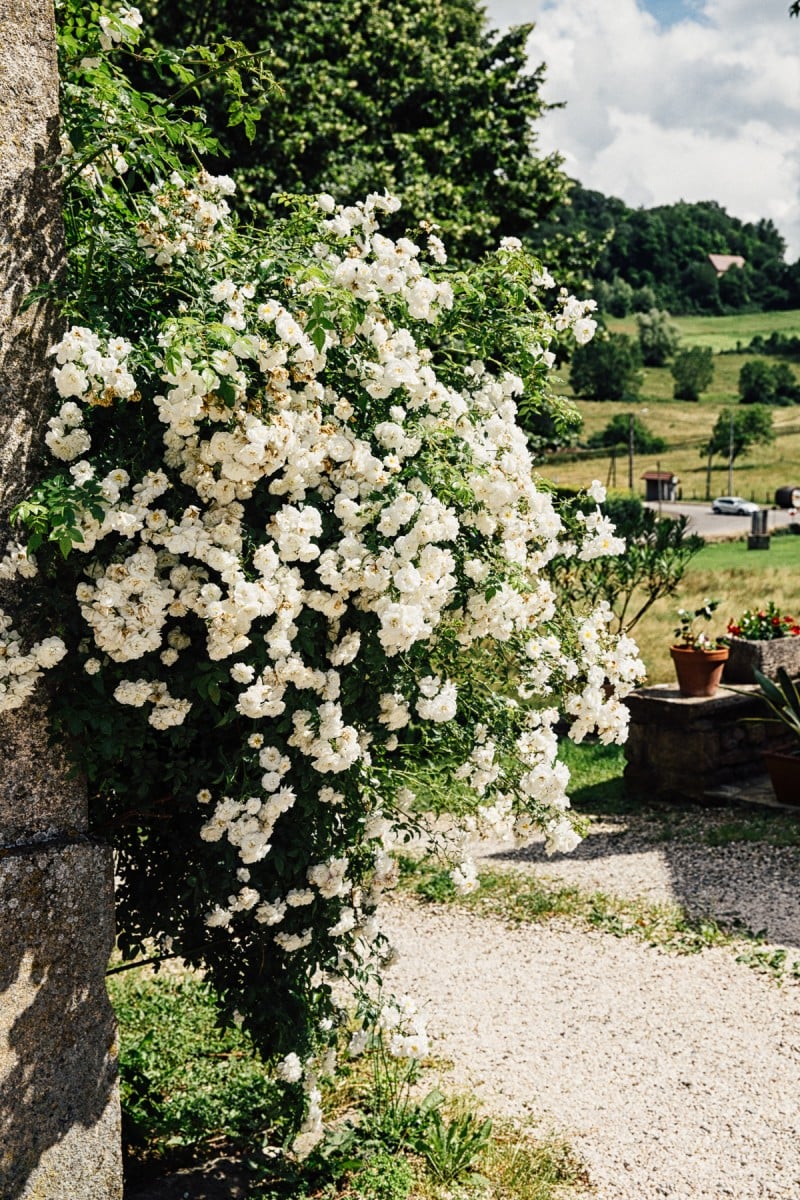 So when the invitation came along to go to the Jura region of France I got really excited even though all I knew about it was…Comte cheese and Yellow wine of Jura.
I was a particular fan of Comte cheese and even used it in recipes on this blog like Rosemary Potatoes au Gratin and Truffled Egg Soldiers.
I was in love with Comte's creamy texture and sharp, nutty taste. But at that point I thought Comte was a cheese brand, a large corporation owned by a big fat guy with a lot of money.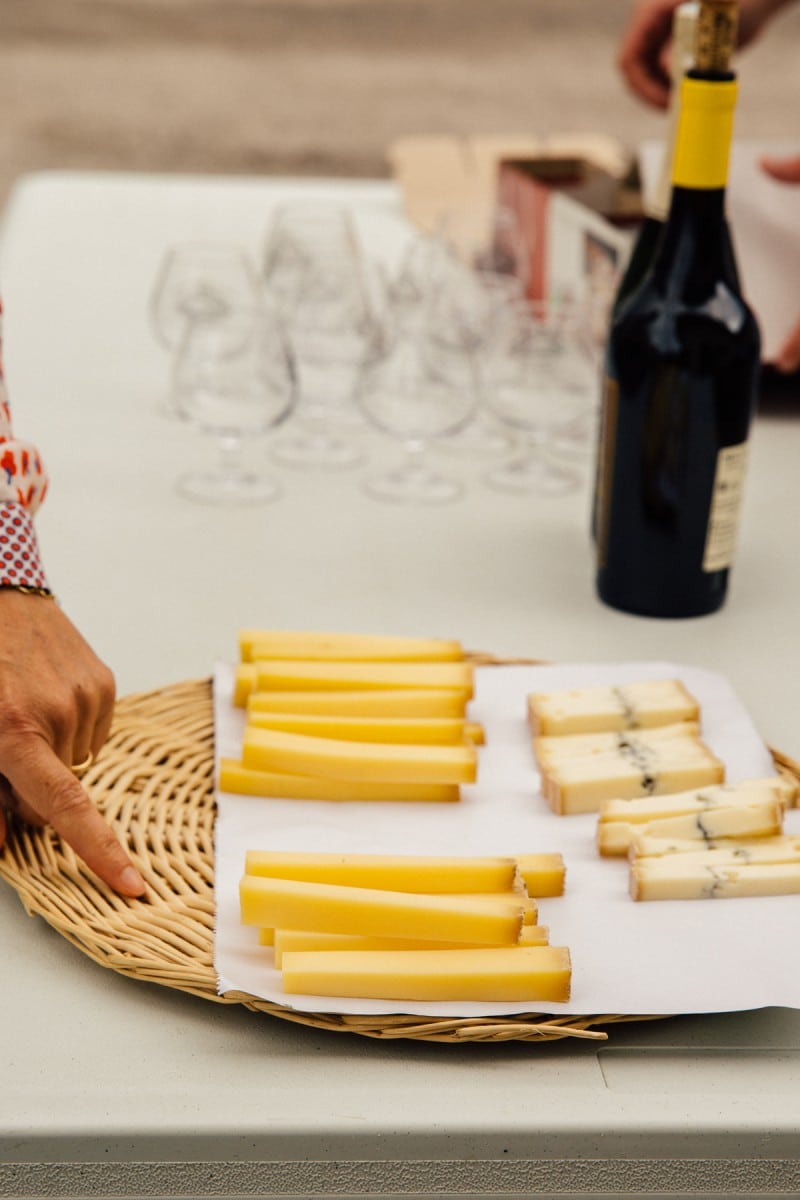 In reality I couldn't be further from the truth. Comte cheese doesn't belong to one rich person. Comte cheese belongs to the people aka co-operatives of farmers and cheesemakers. Comte cheese is as republican as France herself.
And apart from its unforgettable taste, the origin and the present state of the Comte cheese production is my favourite part about it.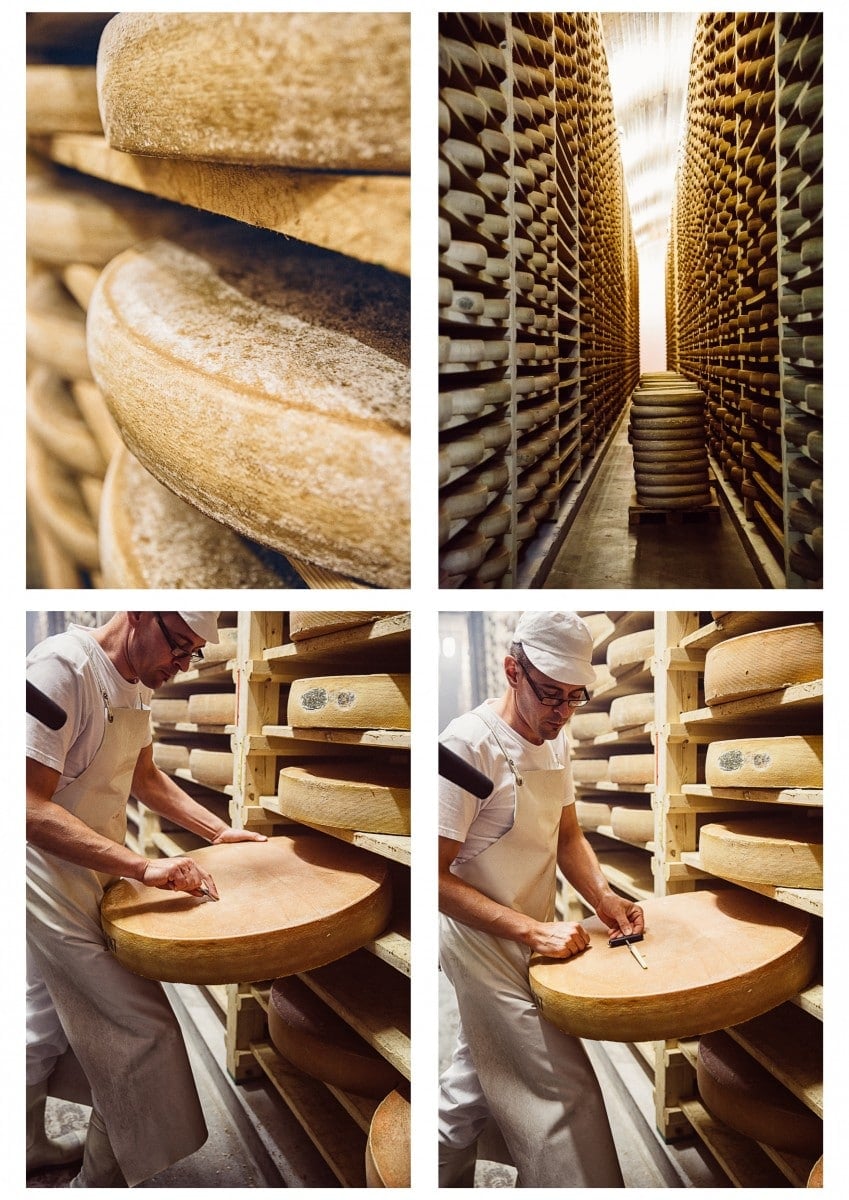 Comte cheese production started centuries ago in the Jura region of France as a way to preserve milk. If you look at the map and locate the Jura, you will immediately understand why it was so important.
The region is mountainous that has very hot summers and cold, snowy winters. I imagine it was nearly impossible to reach from the outside in the dead of winter a few centuries ago. Treacherous, windy roads would would mean risking the lives of anyone who dared to make the trip.
So the region had to become self-reliant for food. The tough but stunning landscape spurred on the development one of the most famous cheeses in France as well as excellent wines.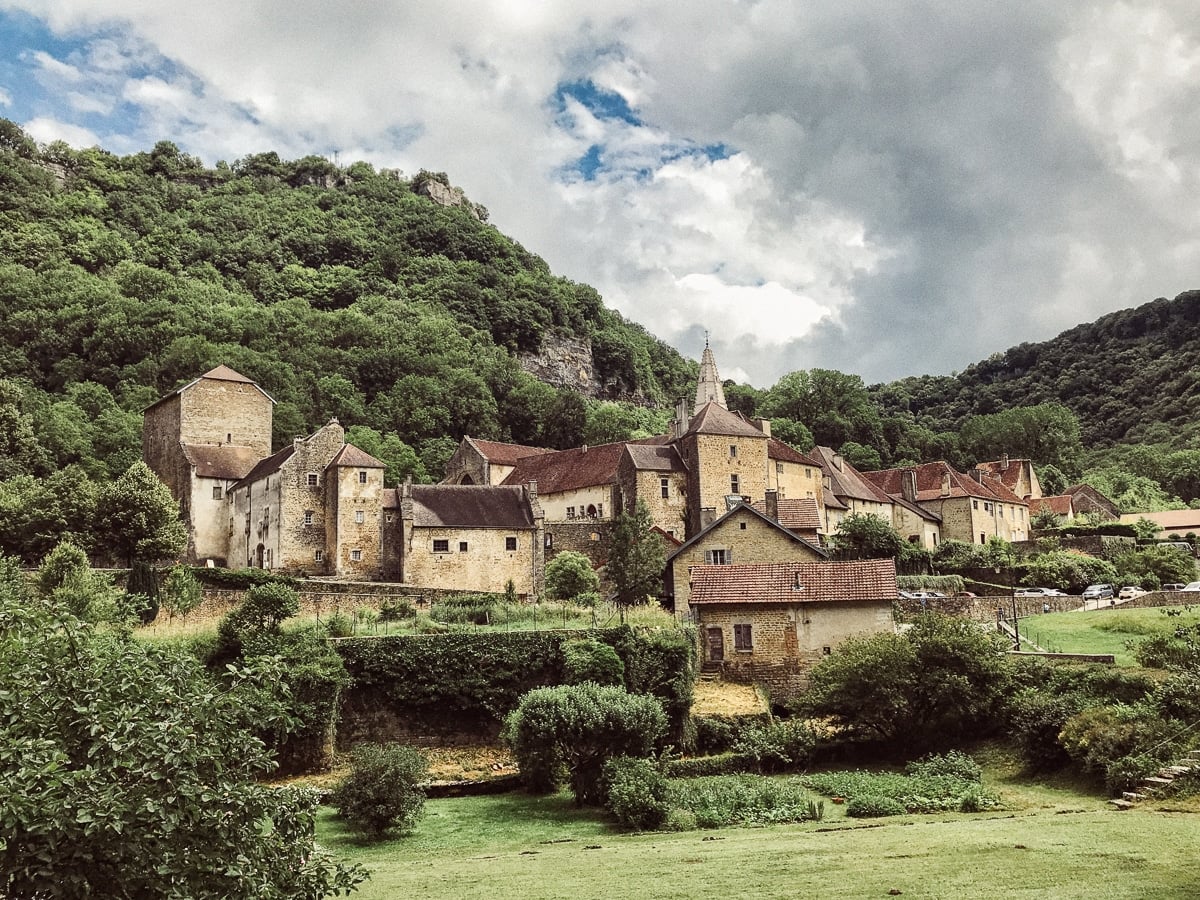 One of the main principles of Comte cheese production is solidarity and it might sound out of place in the context of food industry. However, solidarity has a direct link to Comte and has a beautiful story behind it.
It takes a lot of milk to produce one wheel of Comte Cheese that weighs 40kg/80lbs. And not one single farm was able to supply all the milk, so farmers pooled their milk together and started the cheese production.
They wanted to make a product that would keep through long, harsh winters and that is how Comte co-operatives were born. They haven't changed much through the centuries.
I was surprised and impressed to find out that the the process of making Comte hasn't changed that much easier. In fact, there are strict regulations in place to ensure that Comte cheese stays the same.
Comte cheese has a valued PDO status, Protected Designation of Origin. Just like champagne can only come form the Champagne region of France, Comte cheese can only come from the Jura region.
The PDO restrictions go even further. Only the milk from brown and white cows called Montbelliarde are acceptable for the Comte Cheese production.
The grass that the cows are fed has a required number of species. The quality of the milk depends on the grass that cows eat in the summer and hay in the winter, which in turn affects the taste of the cheese.
The milk must be raw and salt could only be applied to the whole wheels. To be called a Comte each cheese wheel has to age for at least 4 months although ageing process can take up to 36 months.
Young cheese doesn't mean inferior cheese, all Comte cheese go through rigorous quality checks and only then a famous green label is applied as well as a unique number. Through that number each individual Comte cheese wheel can be traced to a frutiere (a cheese making co-operatice) for quality control.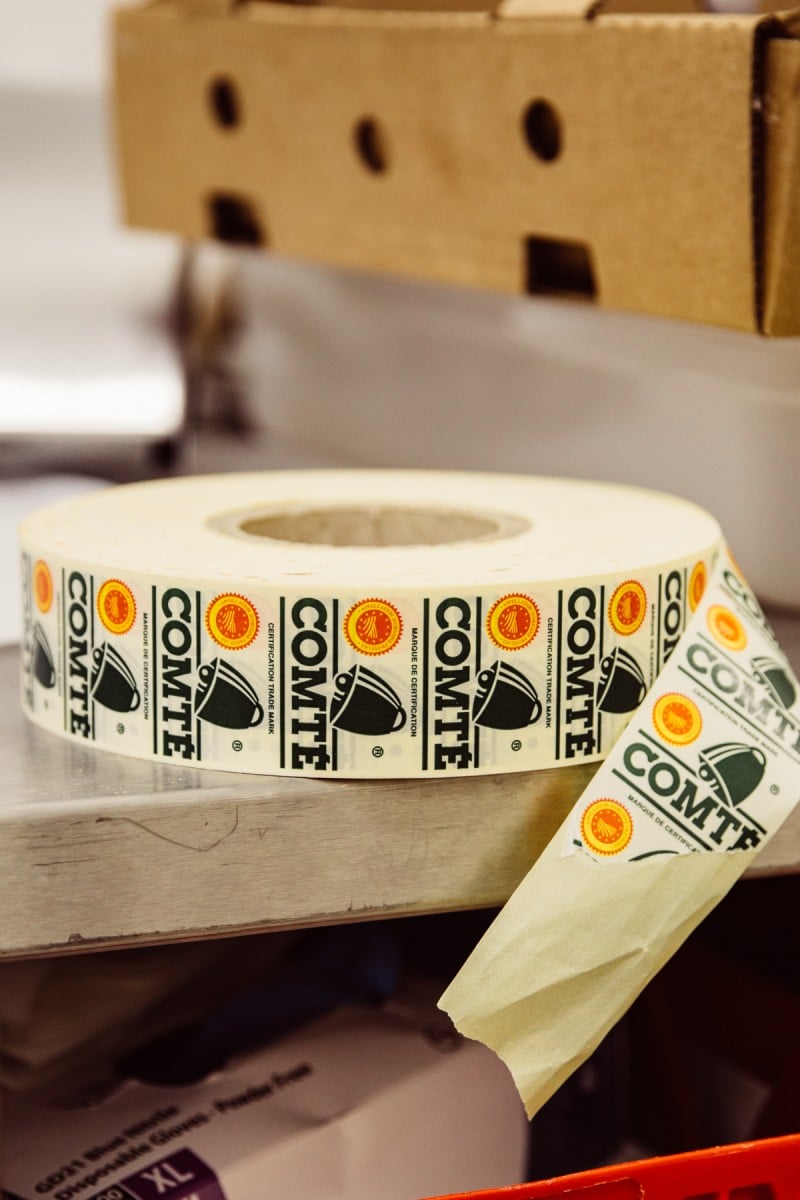 We were told from the very beginning of our tour that Comte needs to be tasted like wine and no wheel of Comte cheese tastes as the other. They are all unique and beautiful in their own way.
I will testify to the truth of that claim as we tasted for two days straight and shared our notes. What an incredible experience it was!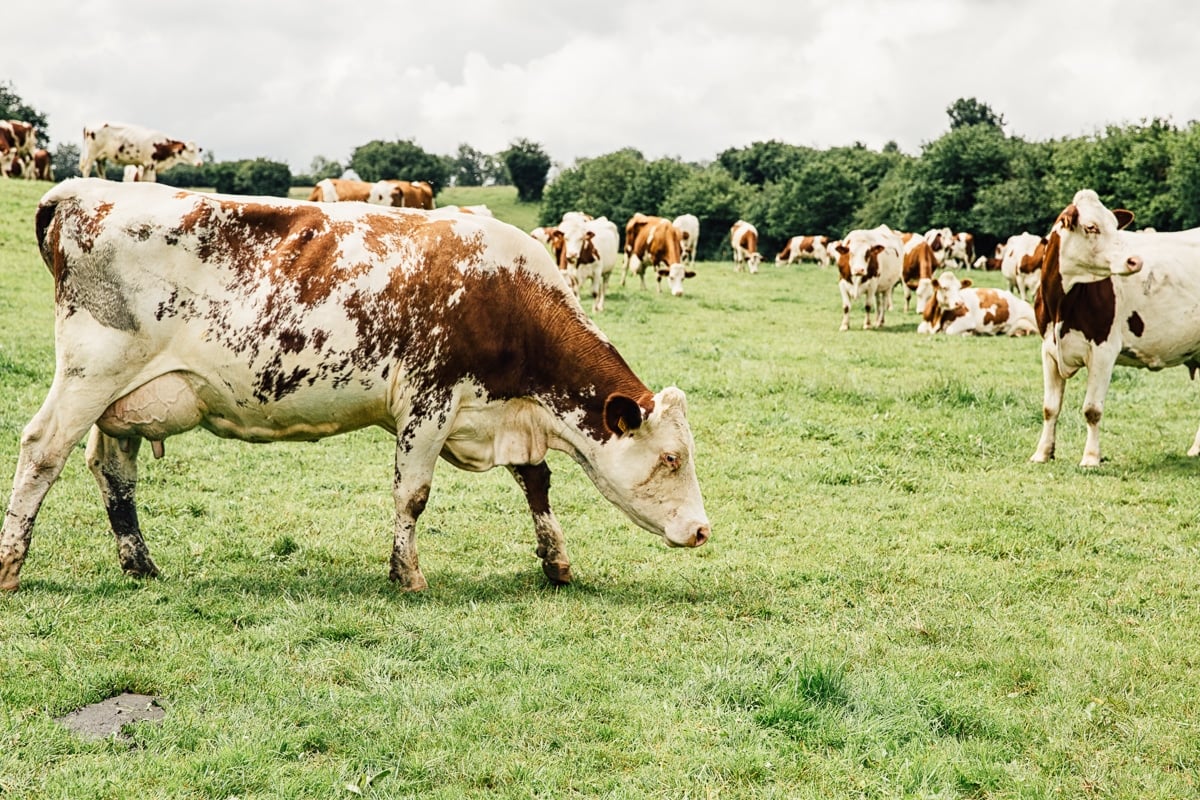 Comte is the largest cheese production in France with 160,000,000 tonnes of cheese made annually. Only 12% of which is exported.
In spite of such a large operation, Comte cheese is still made in an artisanal way and a connection of a man to the land is one of the most important principles to this day as well as reducing their own carbon foot print, no use of additives, GMO or pesticides.
The farmers we talked to revealed to us that the world used to laugh at them for sticking to their principles and not getting on with the modern world. Nowadays the Comte cheese makers are being copied and applauded for their standards and integrity.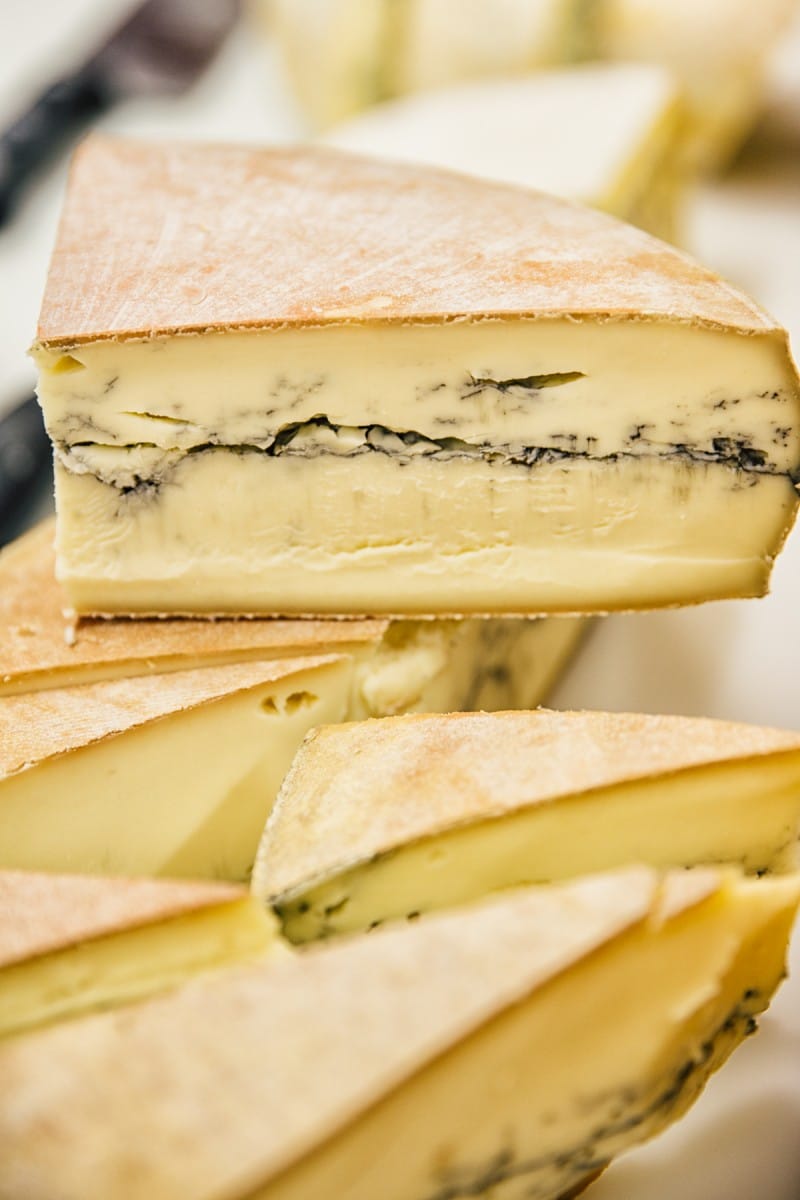 Among other regional specialties are Morbier cheese, Marteau sausage and of course the Jura wines.
It was so fitting that we would end our two day tour with a Comte cheese and Jura wine tasting at the Domaine de Montbourgeau vineyard.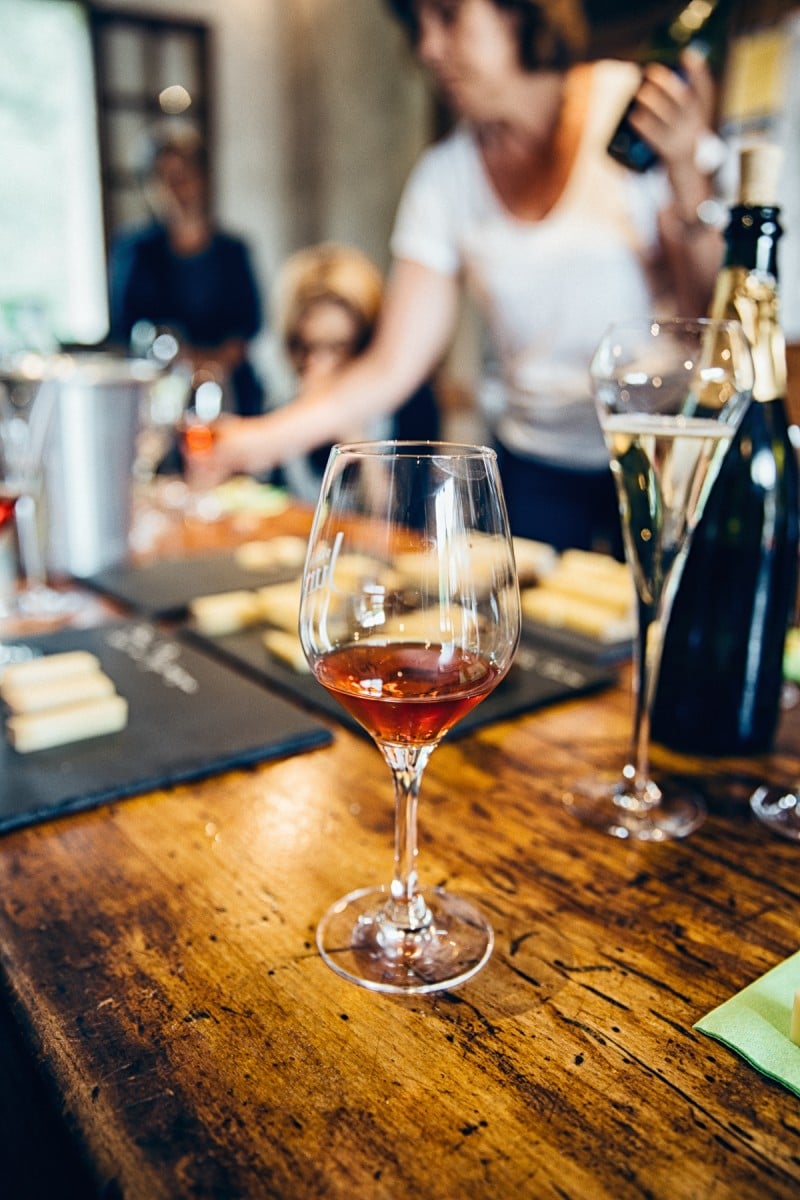 There was so many wines that I absolutely loved and would want to smuggle back to London but the one that stood out the most was Vin Jaune or Yellow Wine of Jura.
I am already scouring out the internet and trying to locate it!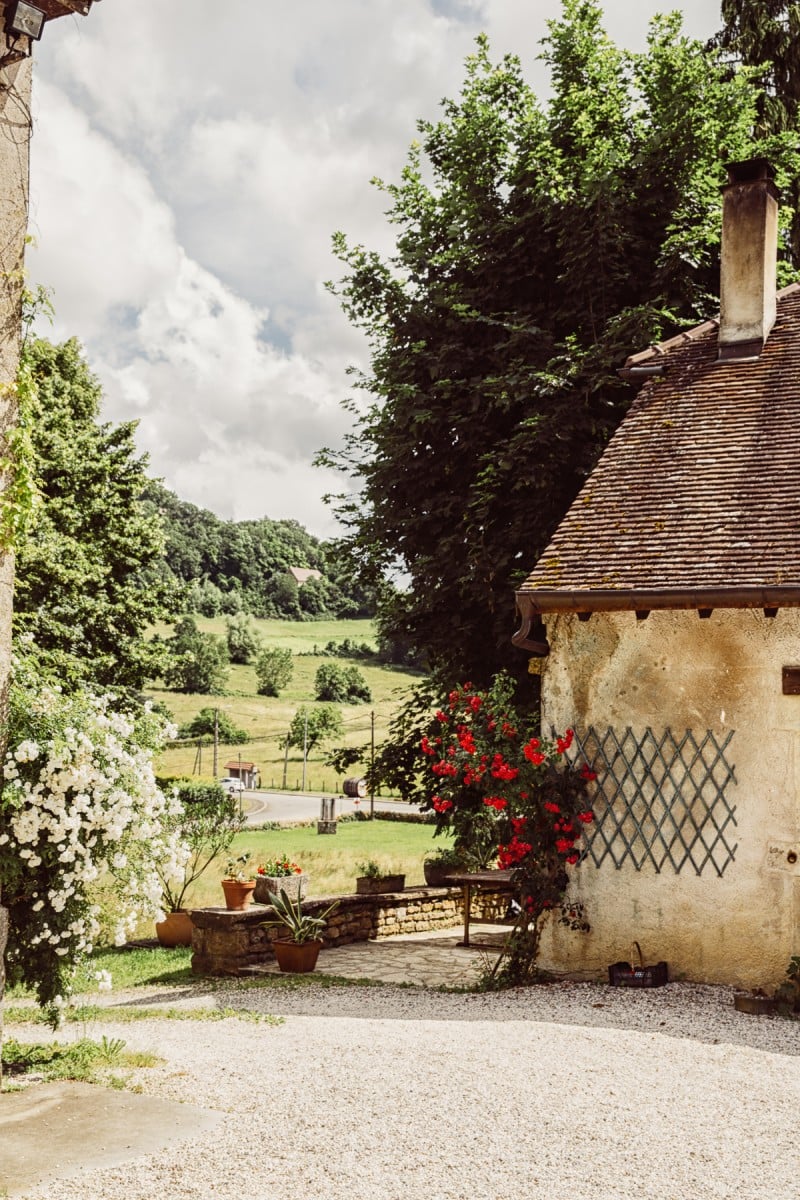 The Jura region visit was perhaps one of the most intense two days of my life but have left me in awe of the makers of Comte cheese. Their dedication to preserving the traditions of their fathers and grandfathers and the pride with which they deliver their product are truly remarkable.
The whole region itself is so breathtakingly beautiful I was happy to discover and hopefully return to with my family.