This Vermouth Cassis is such a refreshing drink on a hot summer day!
Take a look at our Cherry Long Island Iced Tea for another delicious summer sipper.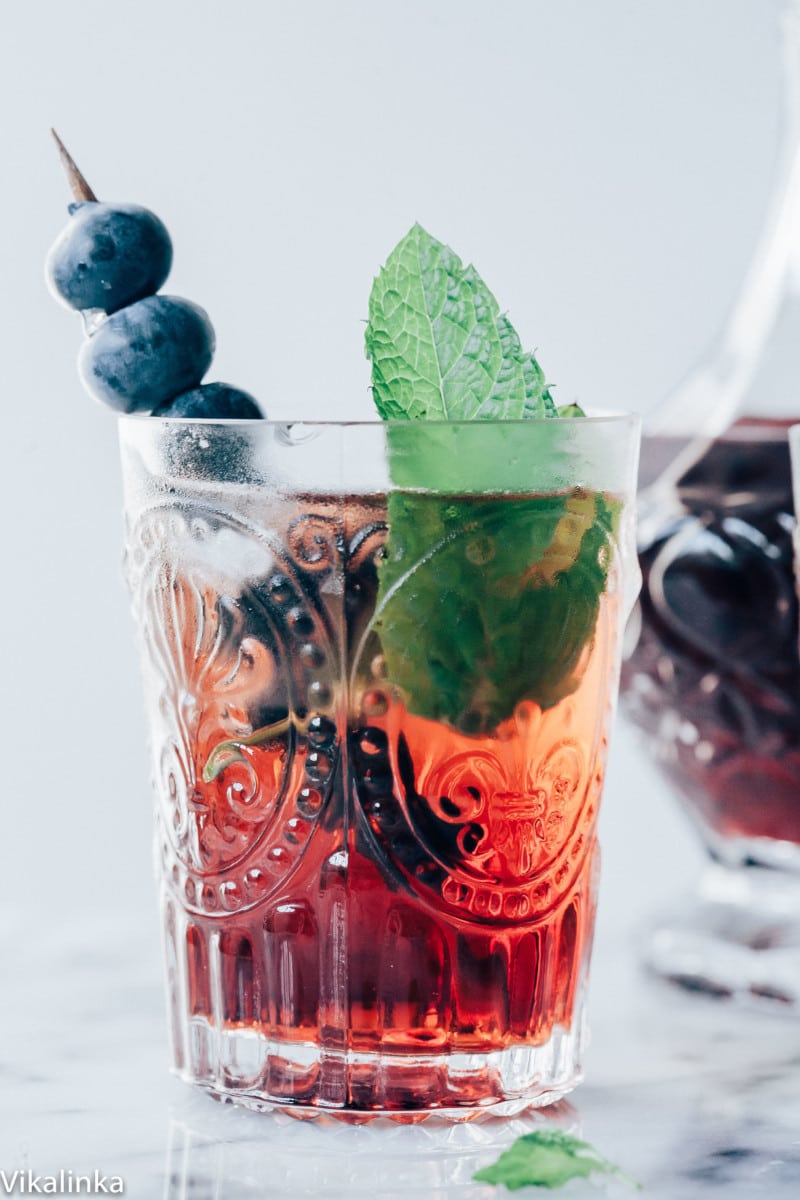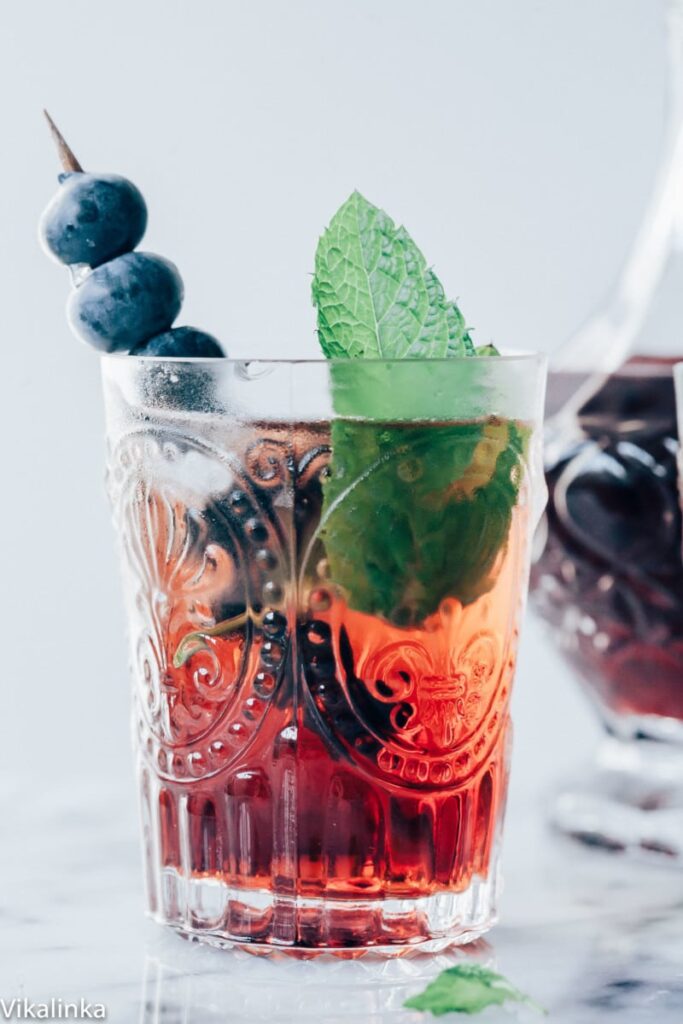 The other week my husband and I were in a pub. We were away from children, TV and all other distractions. He was telling me about the latest book he was reading.
He said it was by Graham Greene. "Is it The Quiet American", I asked? Only because it's the only Graham Greene book I could think of. "Yes", he replied, "the main character keeps drinking this cocktail I want to try. It's called Vermouth Cassis."
Then he carried on talking about the Vietnam war and other serious stuff. My mind got stuck on Cassis.
So the next day we made it and it was the most refreshing summer drink you could imagine. No wonder it was the drink of choice in the heat and humidity of SouthEast Asia.
It hasn't been the hottest summer on record in England but hey…we can pretend, right!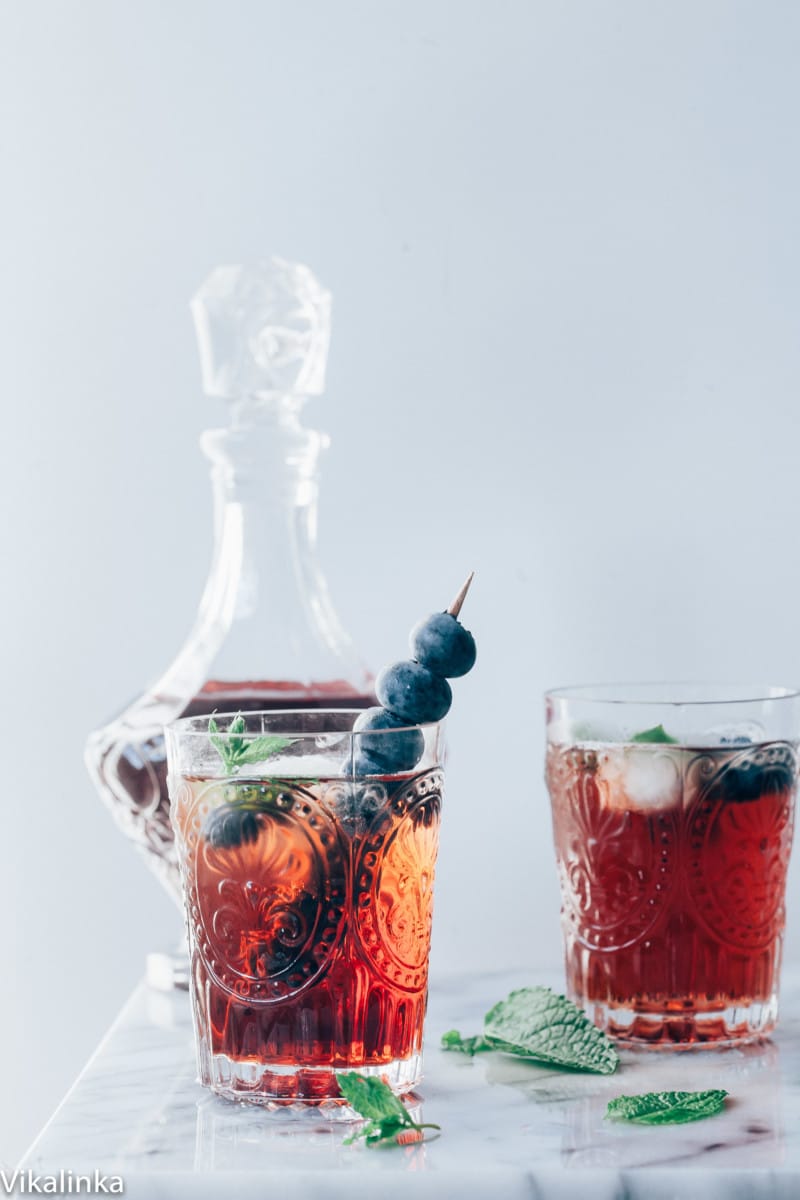 How to make Vermouth Cassis
This particular cocktail is perfect for a hot summer day because it's quite light, sweet and utterly refreshing. It consists of vermouth, which is a fortified white wine and creme de cassis.
Creme de cassis, is a blackcurrant liqueur and one of the most delicious concoctions out there. That's the magic ingredient that is dropped into champagne to make the famous Kir Royale.
The two ingredients are shaken together with ice, then poured into a glass and topped with Club Soda aka Soda Water.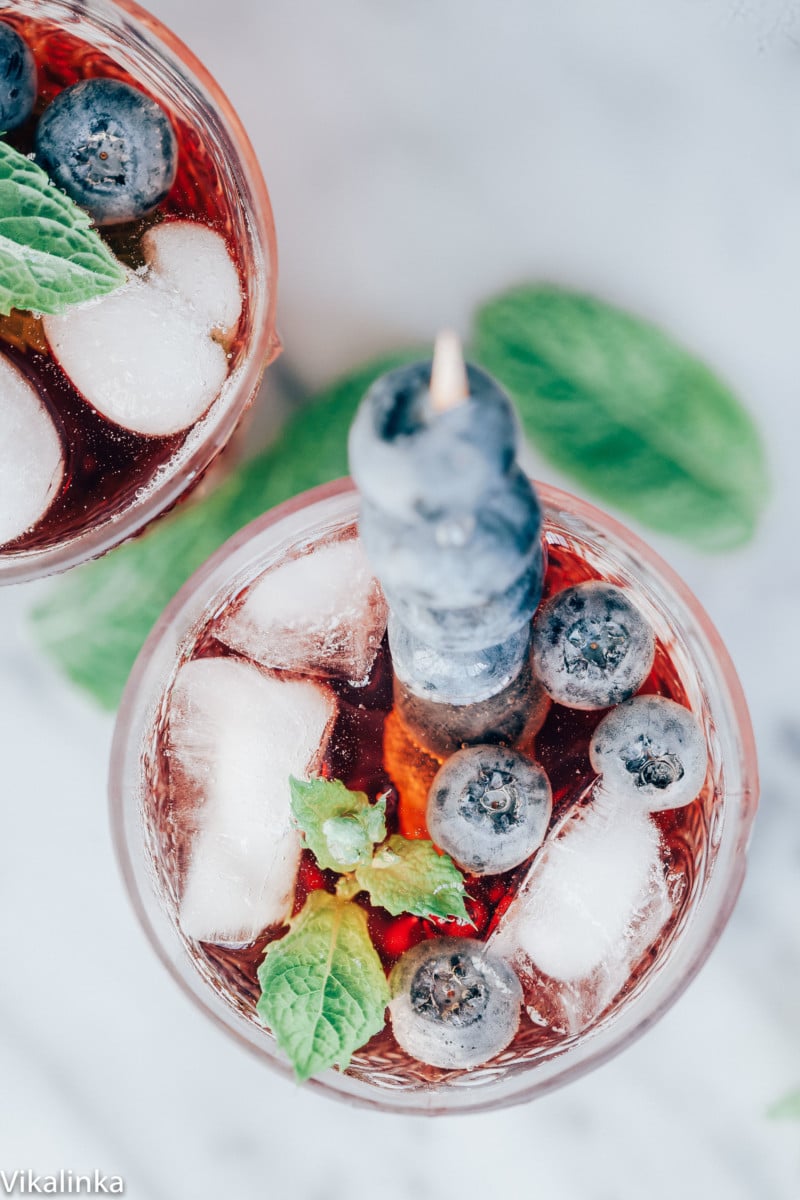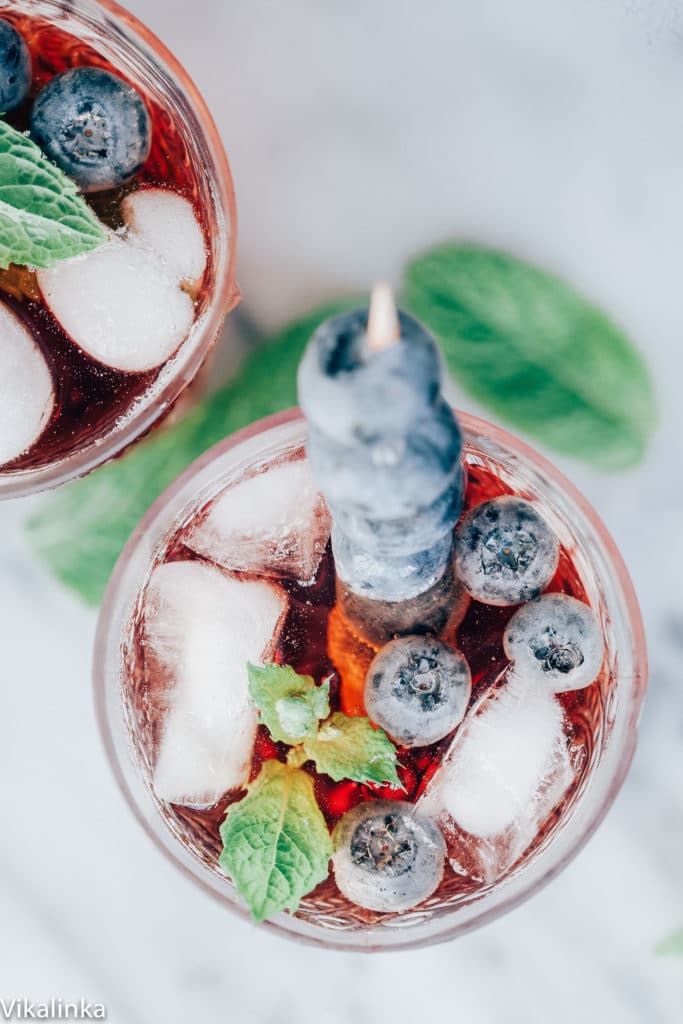 More recipe with Creme de Cassis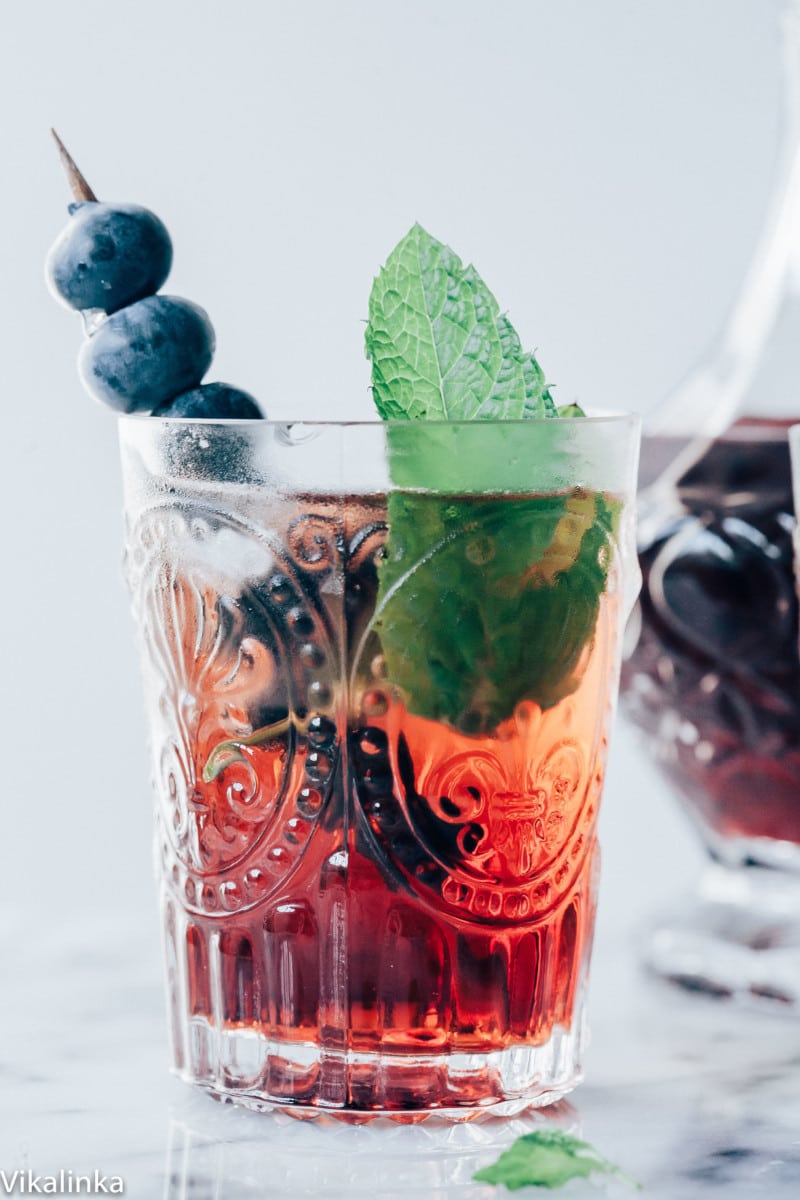 Ingredients
2

oz

vermouth

1

oz

Creme de Cassis

Club Soda

Blueberries

optional

Mint

optional

ice
Instructions
In cocktail shaker mix vermouth and Creme de Cassis with ice cubes. Shake.

Pour into two short glasses and top with club soda and ice cubes.

Garnish with mint and blueberries