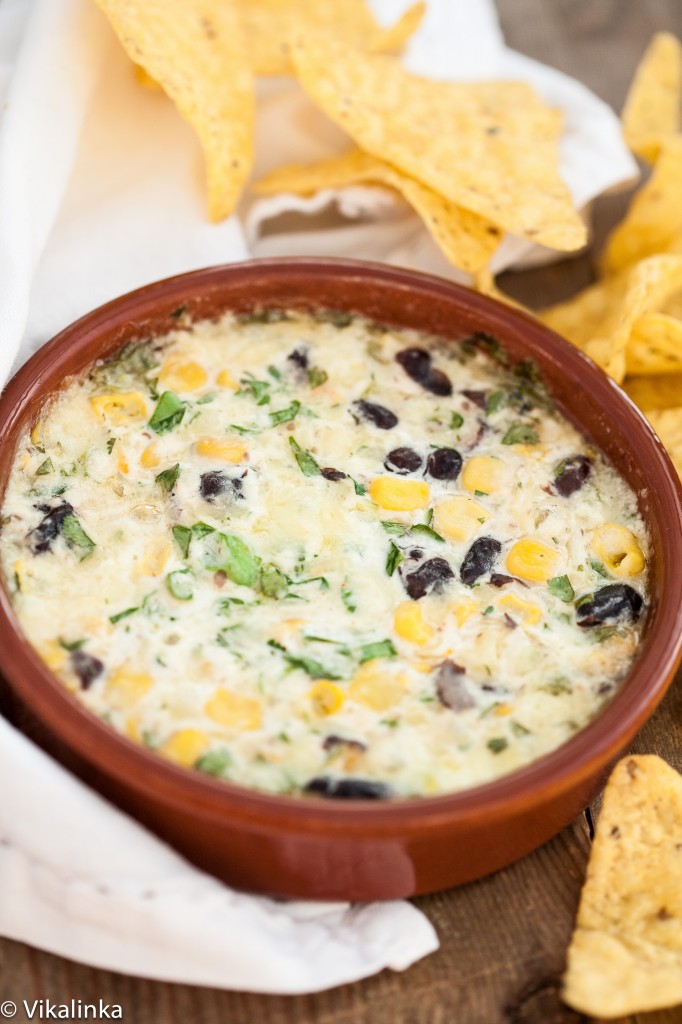 I wanted to make this dip again and again as soon as it was polished off at our little Superbowl party but was trying to exercise self-control. So when my friend asked me to bring a starter for a dinner I jumped on the opportunity to make it and share it with you, my friends.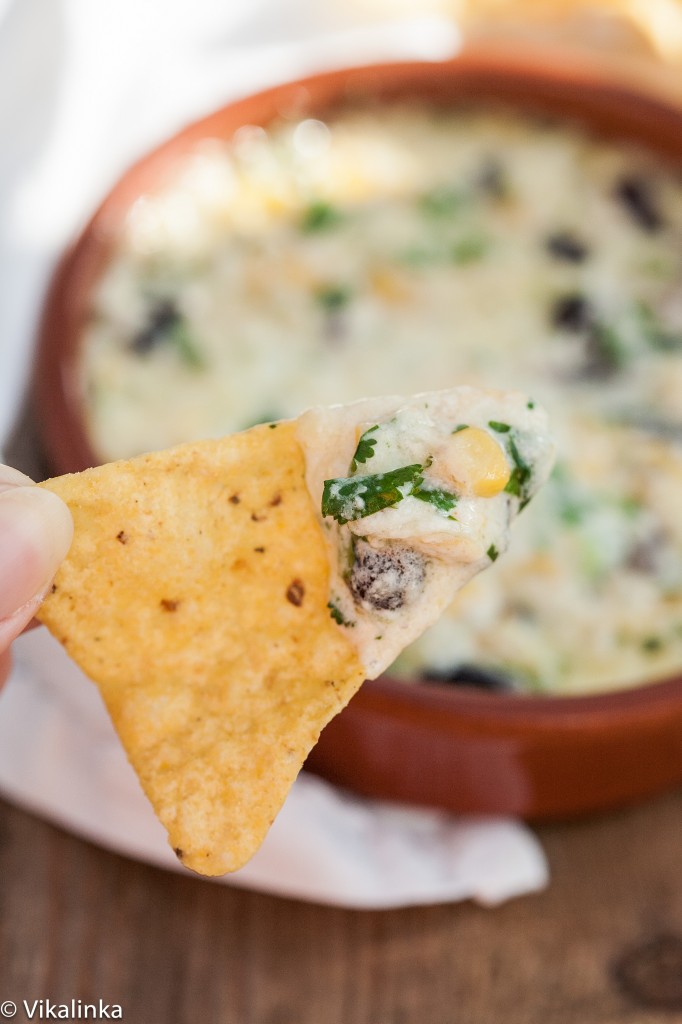 When I was surveying the contents of my fridge and my pantry before the game started I knew a hot dip would fit in nicely with everything else I was planning to serve. The only question was what dip? I looked at a can of black beans and a can of corn and tried to imagine them baked into a creamy dip. I opened my fridge and my attention was immediately drawn to Smoked Applewood Cheddar- creamy, slightly smoky, incredibly delicious. You can definitely make this dip with any cheese but in my humble opinion Smoked Applewoood Cheddar makes it! If you can't find it in your local grocery stores go for any other smoky cheese you can find.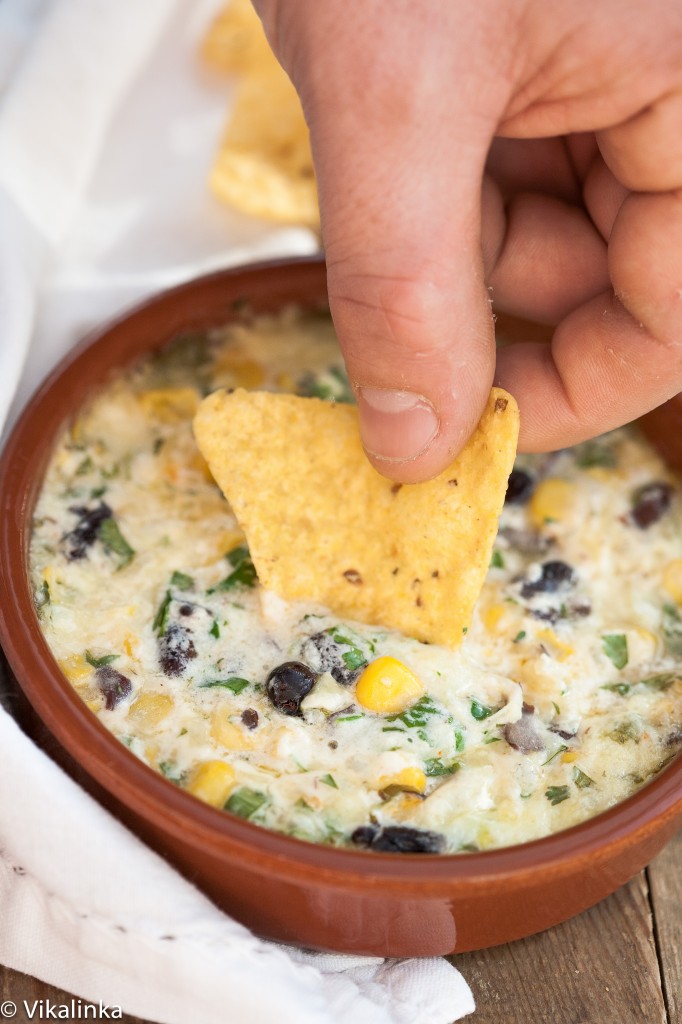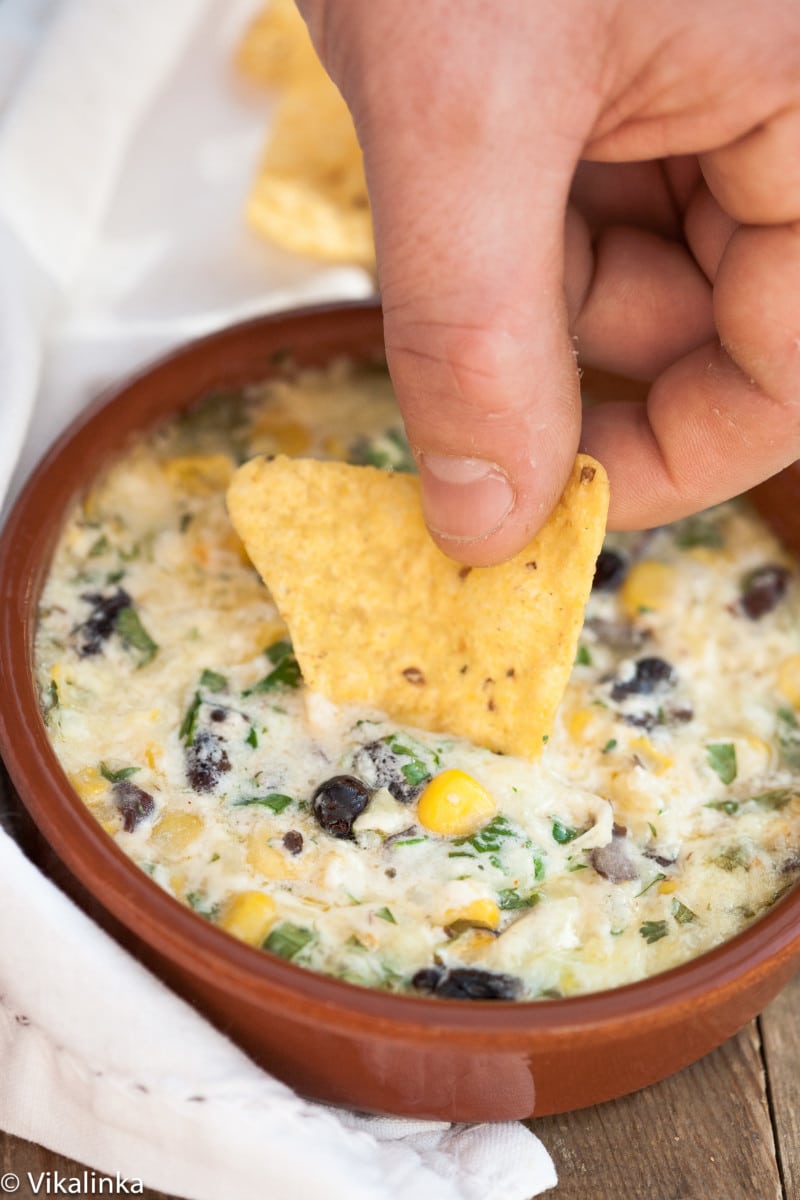 Ingredients
Sour Cream- 1 cup

Spring Onions

sliced- 3

Smoked Applewood Cheddar

grated (or any other smoked cheese)- 200gr

Cheddar

grated- 100 gr

Cilantro

chopped- ½ bunch

Corn- 1 cup

Black beans- 1 cup

Garlic

minced- 1 clove
Instructions
Preheat the oven to 350F/180C.

In a large bowl combine sour cream (you can use low-fat and although it will separate it will taste the same, I've used both full fat and low fat with the same results), corn, black beans, both cheeses, chopped cilantro, spring onion and minced garlic.

Mix gently, the mixture will be quite solid.

Empty the contents into a 9" baking dish and bake for 15 minutes until cheese is melted and the dip is runny.

Serve with tortilla chips, bread, crackers or raw veggies.
The dip was gone within minutes at the Superbowl party and within seconds at my friend's birthday party. I kid you not it's that delicious. My friends wouldn't stop asking me for the recipe!