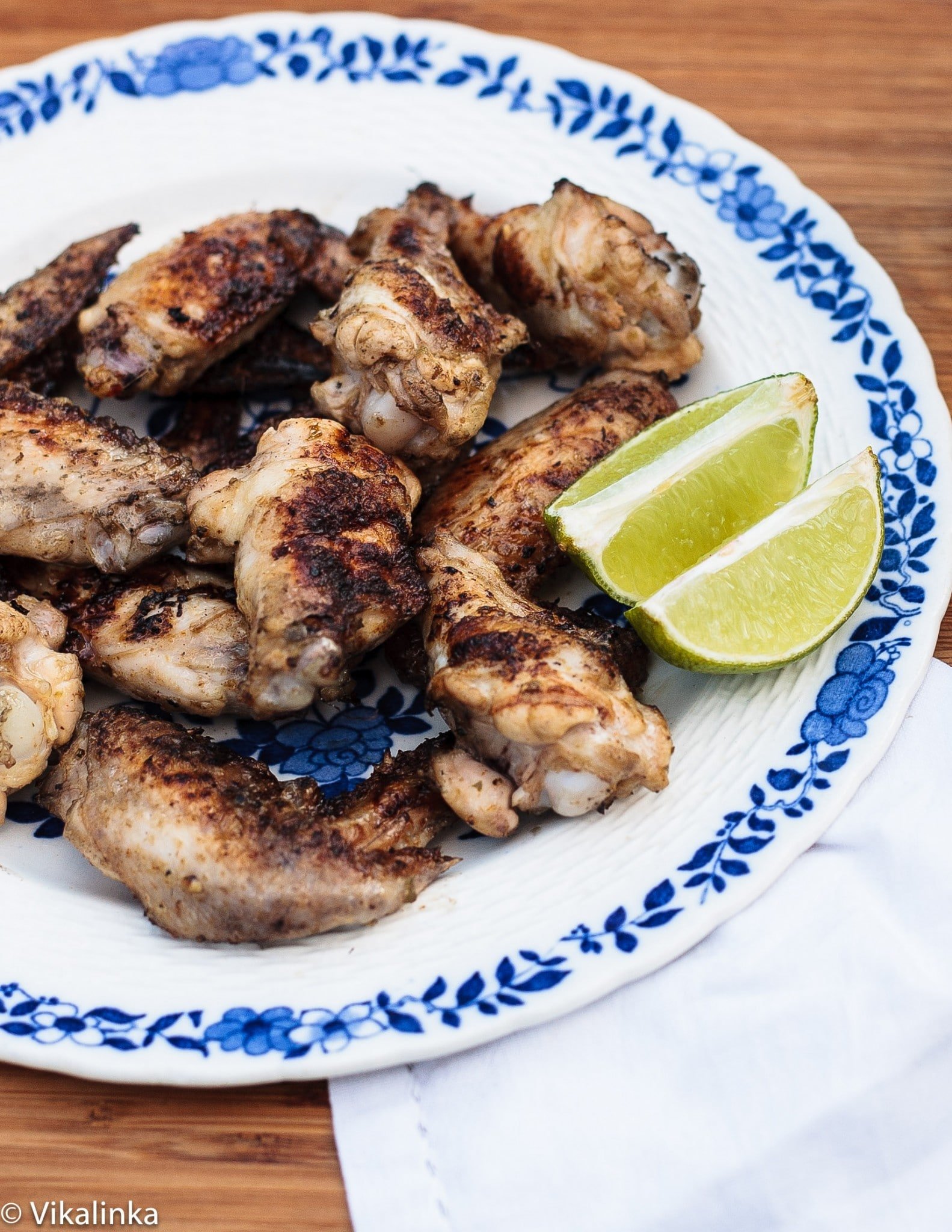 Nothing screams "summer is here" louder than a gloriously sunny 3-day weekend and a fired up barbecue. Will you agree with me if I say that absolutely everything taste better when it's cooked outside? Suddenly simple and everyday foods get transformed into heavenly bites. The images of happy childhood camping days start flashing in front of your eyes as soon as you smell a bit of smoke coming from your barbecue, only now you can also indulge in a margarita. I love a quality margarita, only not the sweet and slushy kind you get in a pseudo-Mexican restaurant but "the real deal-squeezing your own lime juice-on the rocks margarita". There is something magical in the combination of sour and refreshing lime juice and tequila that goes further than just making a drink great. No surprise, it also works wonders as a marinade for chicken.
Ingredients:
Chicken Wings (split in half)- 2lbs
Fresh Green Chilli Peppers-2
Lime Juice-1/2 cup
Lemon Juice- from 1 lemon
Lime Zest- from 1 lime
Tequila- 1/2 cup
Garlic- 3 cloves
Cumin- 1 tbsp.
Chili Powder- 1 tbsp.
Salt
Method:
Put all the ingredients except for the chicken wings in a blender or food processor and process until smooth. Put the chicken wings in a shallow dish and pour the marinade over them, cover with a cling film and let the marinade work its magic for at least 5 hours. Grill on the barbecue until a golden crust develops and the juices run clear or cook them in the oven at 450F/250C for approximately 20 minutes.
Serve with grilled corn, Pico de Gallo and corn chips and, of course, don't forget to toast the arrival of the barbecue season with a homemade margarita. Cheers!