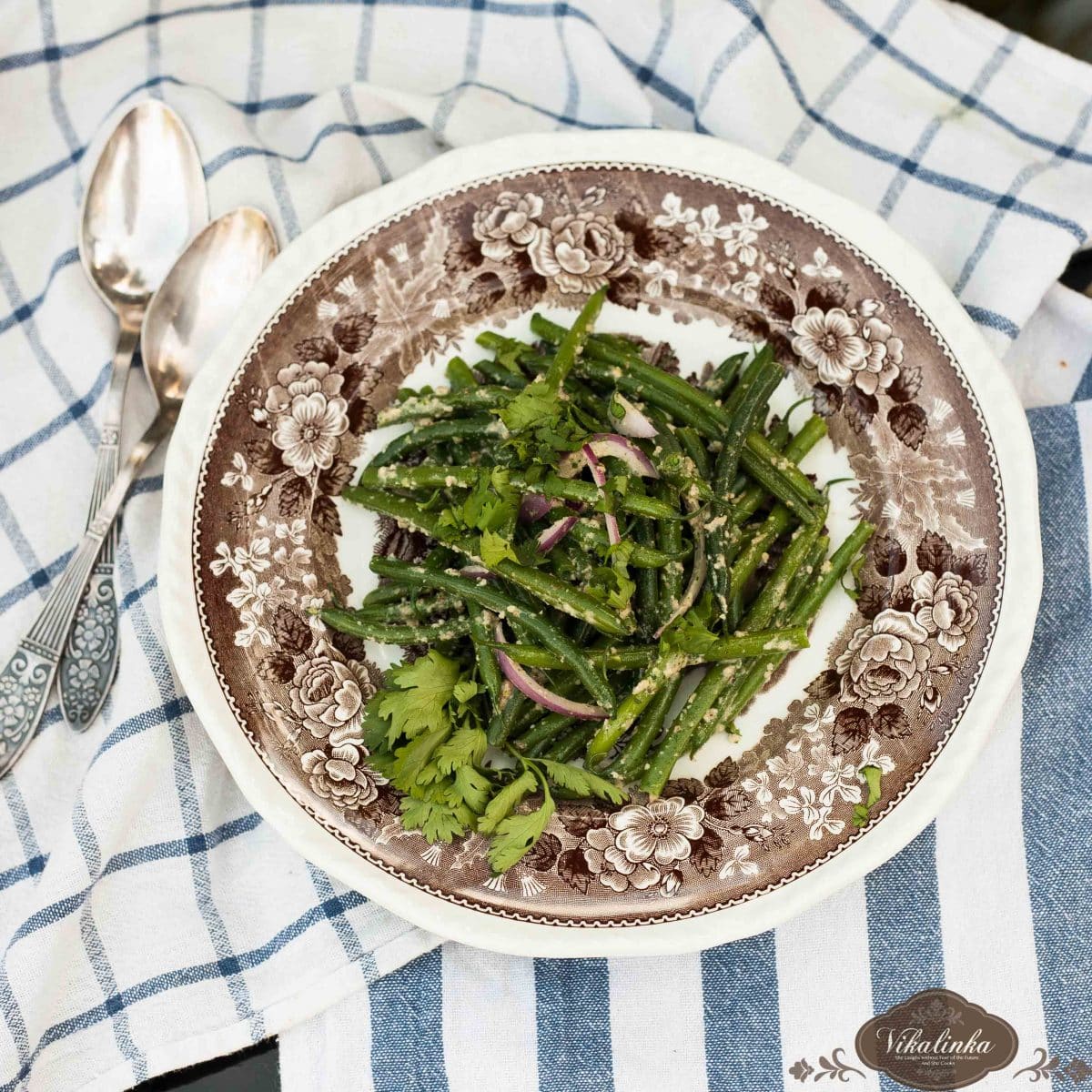 What is your favourite side for a barbecue? Mine is Russian Potato Salad "Olivier". It's incredibly tasty but not exactly a health food. Green beans on the other hand are full of great stuff if only someone would think of an exciting way to eat them! If you eat green beans before and find them plain you are not alone. Green beans are not the most exciting vegetable in the world. Good news is I have found a reason to eat them, enjoy them and come for a second helping! Interested?
This recipe comes from the Georgian cuisine – not the state of Georgia but the country situated on the coast of the Black Sea. The dishes from Georgia were and are incredibly popular in Russia and many of them have become staples in every Russian home. I got introduced to real Georgian food while on a family holiday at the age of 15. To this day I consider that experience to be the biggest culture shock I've had – and I've lived and visited countries like China and Philippines.
Georgian food was very different from mild and rich flavours of my native Russia, but good different. Fresh, exciting, spicy and delicious are the words that come to mind when I think of their food. This Green Beans in Walnut Garlic Dressing recipe is no exception. Full of flavour and a joy to look at!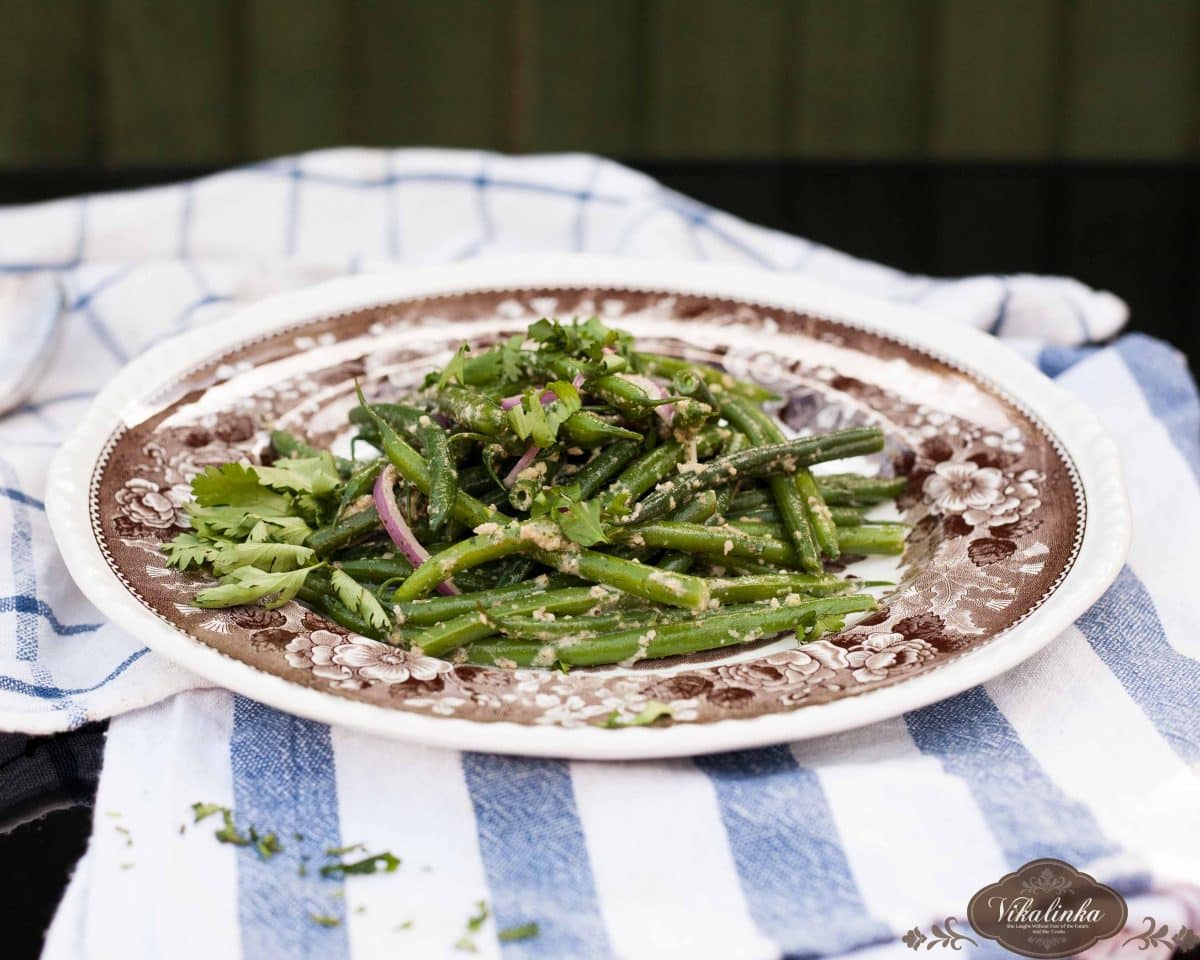 Ingredients:
Walnuts-1/2 cup
Fresh Cilantro-half a bunch (1/4 cup chopped)
Garlic cloves- 2-3
Red Wine Vinegar- 2 tbsp.
Fresh Lemon Juice- 2 tbsp.
Water- 1 tbsp.
Salt- a good pinch
Olive Oil- 4 tbsp.
Red Onion- 1/2
Green Beans- 1 lbs
Method:
In a food processor or blender combine all the ingredients except for green beans and onions and blend them well until you have a homogenous paste, very much like Italian pesto. Slice the onion thinly and put it in the dressing. Let stand for 30 minutes. This time allows the flavours to blend and the onions slices get slightly pickled. The acidity in vinegar and lemon juice neutralise the bitterness of the onion and enhance the flavour.
Put the green beans in a pot and cover them with water, bring to a boil and cook them for about 5 minutes until tender but still have a bit of a crunch and retain their beautiful green colour. Take care not to over boil or the dish will be ruined.
Drain and rinse in cold water. This shocks the beans and they stop cooking immediately. Let them dry and toss with the dressing. Taste and add salt if necessary. Serve at room temperature or cold.
Bring it to the next barbecue party and people will be hounding you for the recipe! You can proudly tell them it comes from the Caucasus. Talk about being exotic!