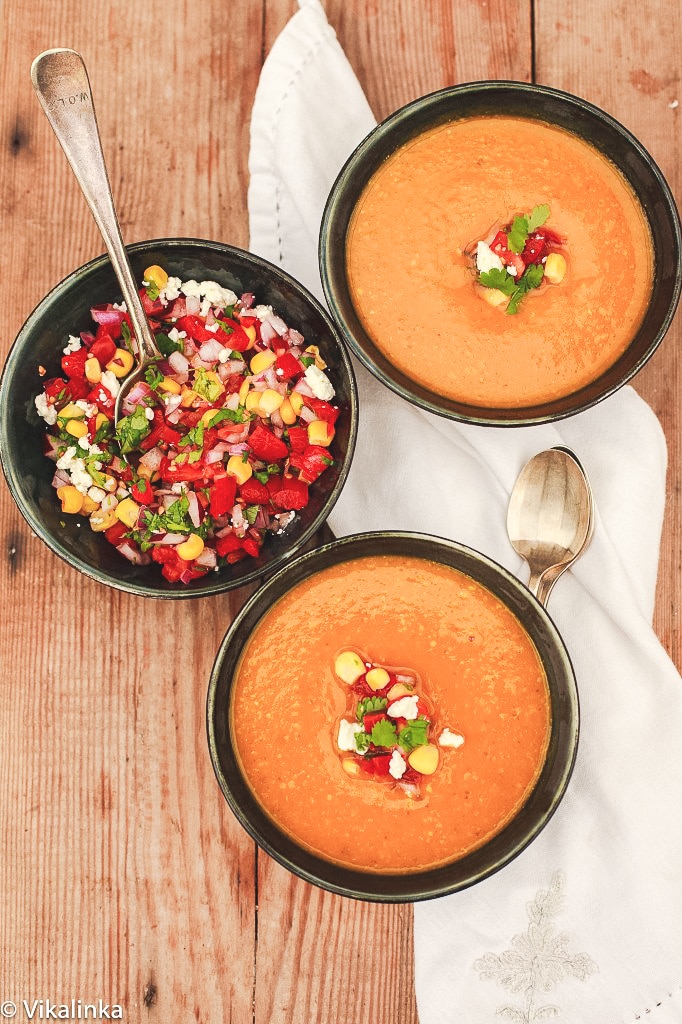 I don't think I'm the only one who craves soup when under the weather. There is just nothing better than warm and creamy goodness in a bowl. This Butternut Squash soup jumped at me from the pages of Sainsbury's magazine, and although I've adapted it to my taste I stayed pretty true to the idea of a seasonal soup with a Mexican twist. I had all necessary ingredients on hand as the list is not very long. Bonus. And look how gorgeous it is! It's a pretty basic squash soup but with an addition of corn and topped with salsa it will fill you with happiness you won't soon forget.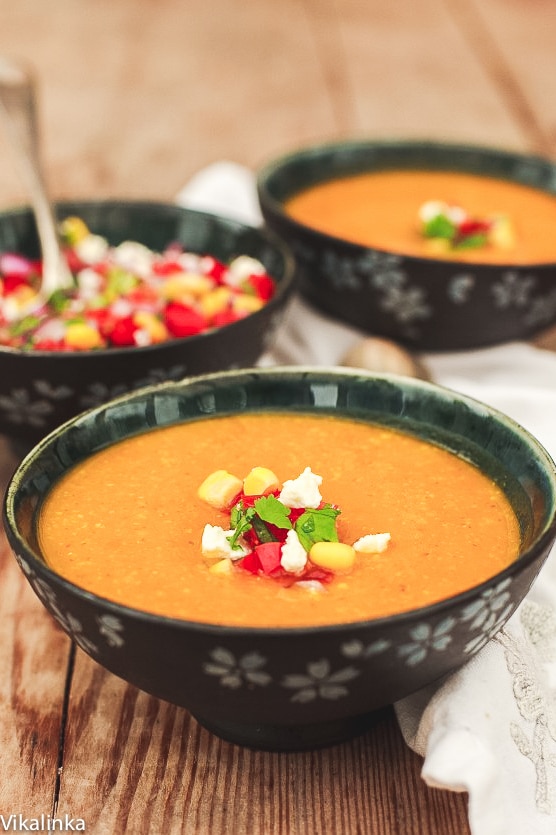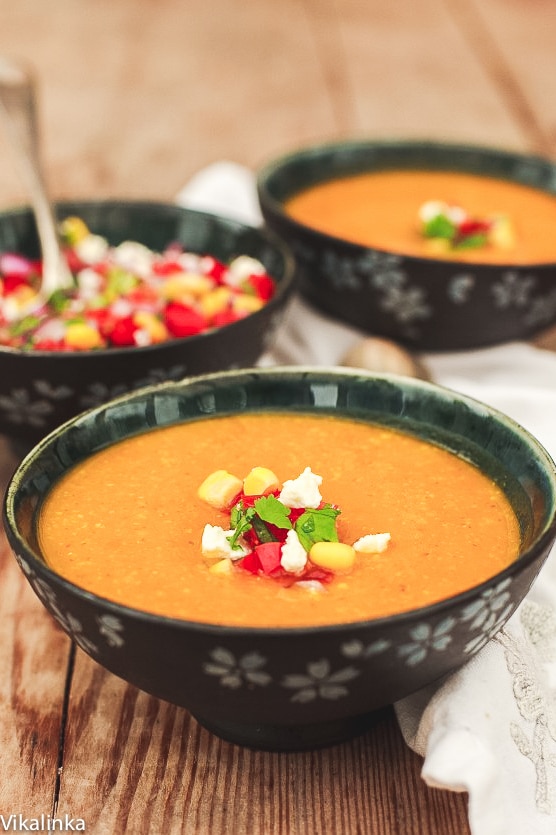 Ingredients
Olive oil- 2 tbs.

Onion

diced-1

Garlic- 2 cloves

Yellow or Red Pepper- 1

Butternut Squash

peeled and diced- 2 cups/750gr

Corn

canned or fresh- 1 cup/ 250gr

Vegetable or Chicken Stock

I used chicken stock- 2 1/3 cup/600 ml

Salt to taste

Cumin- 1 tsp.

Fresh Cilantro- 1/2 bunch

Lime Juice- from 1/2 lime

For the Salsa

Tomatoes

diced- 2 medium

Corn

canned- 1/3 cup/100 gr

Onion

diced(optional)- 1/3 of a small one

Cilantro leaves- 1/2 bunch

Lime juice- from 1/2 lime

Crumbled Feta Cheese- 4 tbsp.
Instructions
Cook onions, bell pepper, garlic and cilantro in olive oil in low heat for 5-7 minutes until translucent but not browned.

Add diced butternut squash, corn, a pinch of salt and cumin and stock, bring to a boil, then reduce the heat and simmer until squash is tender for about 30 minutes.

Meanwhile, dice all salsa ingredients except for feta cheese and set aside.

Blend your chowder in a food processor or with an immersion blender, return to the pot, reheat with a dash of lime juice.

Serve topped with tomato and corn salsa and sprinkled with feta cheese.