This Brie Mac and Cheese recipe is for the times when there is absolutely no time to cook!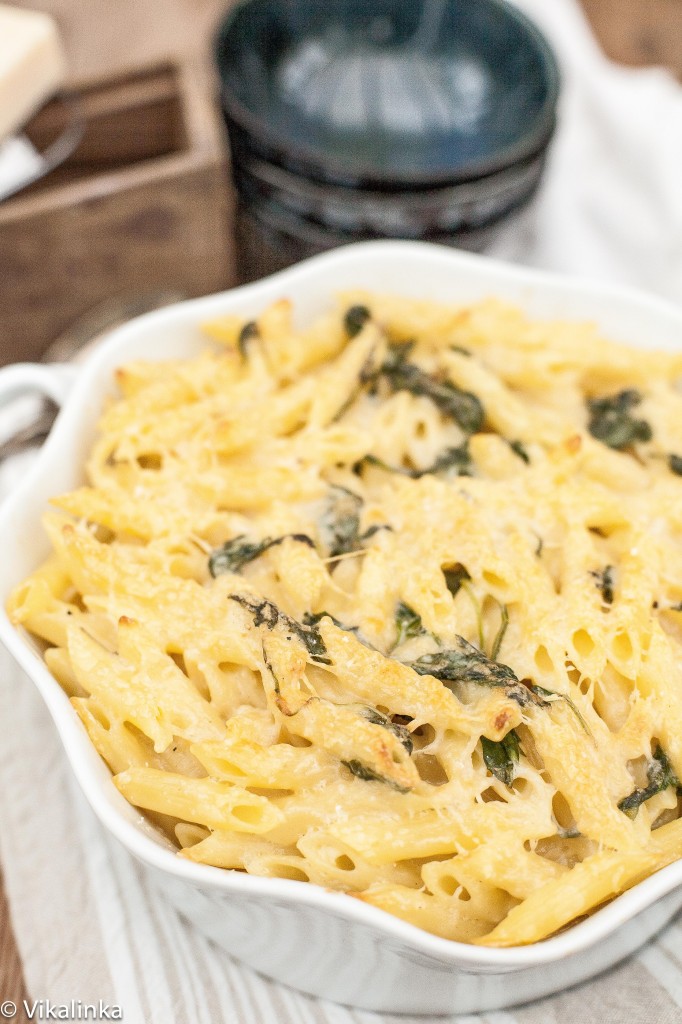 Who doesn't want to reach for a warm bowl of mac and cheese when the weather turns bitter? What is so comforting in this amazing combo of gooey cheese and pasta that makes you feel warm, cozy and safe?
I don't claim to know all the answers but I do know that this updated version of mac and cheese I fed my family last night has magic properties. Brad is a big mac and cheese fan, I mean huge, having eaten boxes and boxes of the Kraft version as a teen.
I banned that awful stuff from my kitchen as soon as we got married but I promised to make a homemade version that won't disappoint. Since then I've come up with many incarnations and he loved them all. What I loved from experimenting is that the best mac and cheese comes from a various cheese blends.
The version I am sharing with you today is made with a combination of Parmesan cheese and Brie cheese baked with garlic and rosemary and then blended with warm pasta. I used penne because that's all I had on hand but any short pasta will do.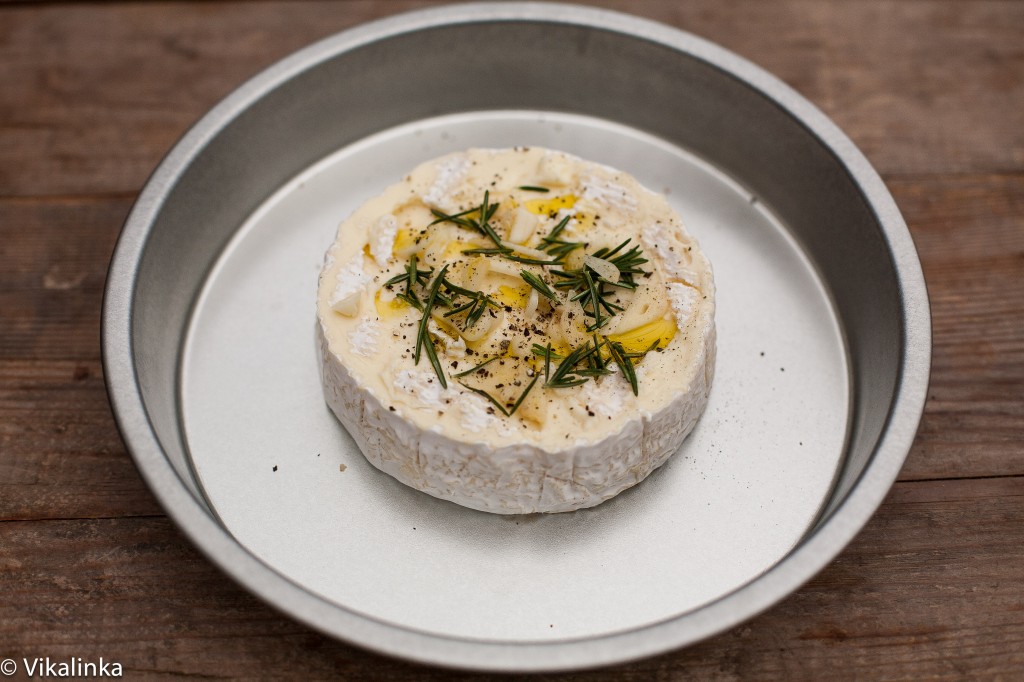 This brie mac and cheese is very easy to make, easier than the classic one where you have to make the sauce first with milk, flour and cheese while stirring constantly so it turns out smooth and silky.
In this recipe your oven does all the hard work for you. All you have to do is to wait until brie is melted while being infused with garlic and rosemary, then pour it in the pasta.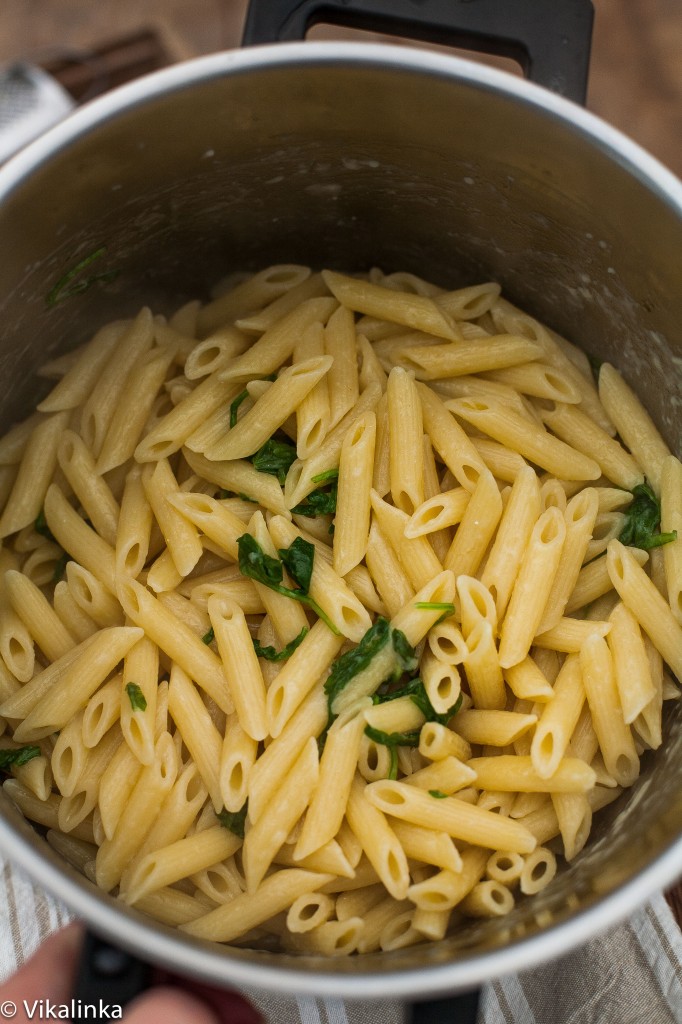 Top it with more parmesan, pop it in the oven for 20 minutes and voila!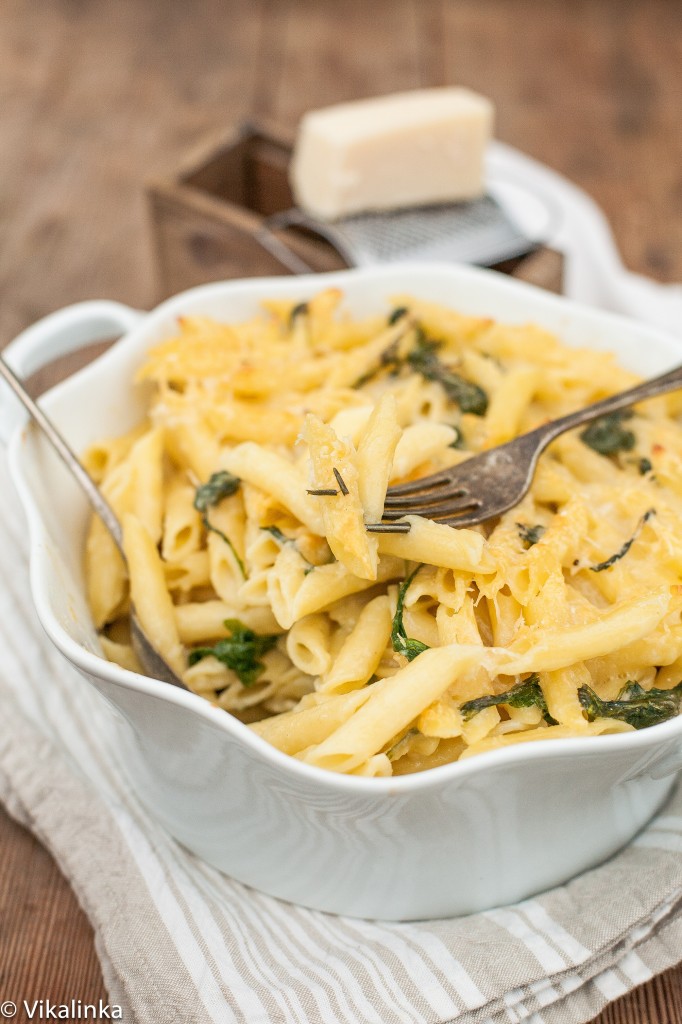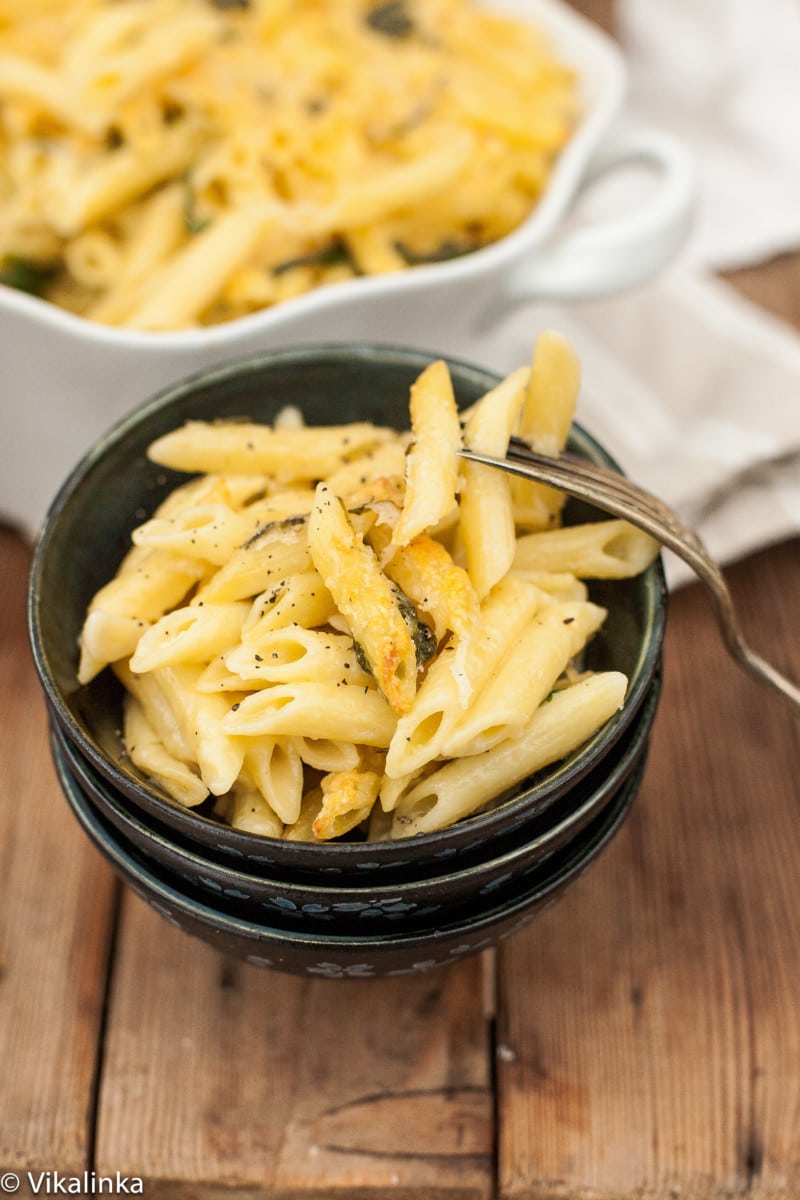 Ingredients
Brie cheese- 8 oz/250 gr

Rosemary- 1 sprig

Garlic

sliced- 2 cloves

Olive oil- 3 tbsp.

Penne or any other short pasta- 1 lbs.

Fresh Parmesan cheese

grated- 3 tbsp.

Fresh Spinach- 3 cups

Salt and pepper to taste
Instructions
Preheat your oven to 350F/180C.

Slice the top rind off your brie and lay sliced garlic and rosemary leaves directly on it and sprinkle with a little bit of olive oil.

Put it in a small baking dish and bake it in the oven for 25 minutes.

Meanwhile, cook pasta in a large pot of salted water according to the package direction.

When pasta is cooked take the pot off the heat, add spinach to the pot, let it sit for 10 seconds and then drain both pasta and spinach. Reserve a cup of the water you cooked pasta in.

Return pasta and spinach back to the pot and gently mix everything with 2 tbsp. of grated parmesan cheese, 2 tbsp. of olive oil and salt and pepper, add a few splashes (½ cup) of reserved water to make it a bit runny. Cover with a lid and set aside.

When brie is completely melted pour it in the pasta with a bit more water if the sauce gets too think to stir. You want pasta to be fluid not solid.

Empty the pasta into a buttered baking dish and sprinkle with remaining parmesan. Bake at 350F for 20-30 minutes until mac 'n cheese is heated through and forms golden crust on top.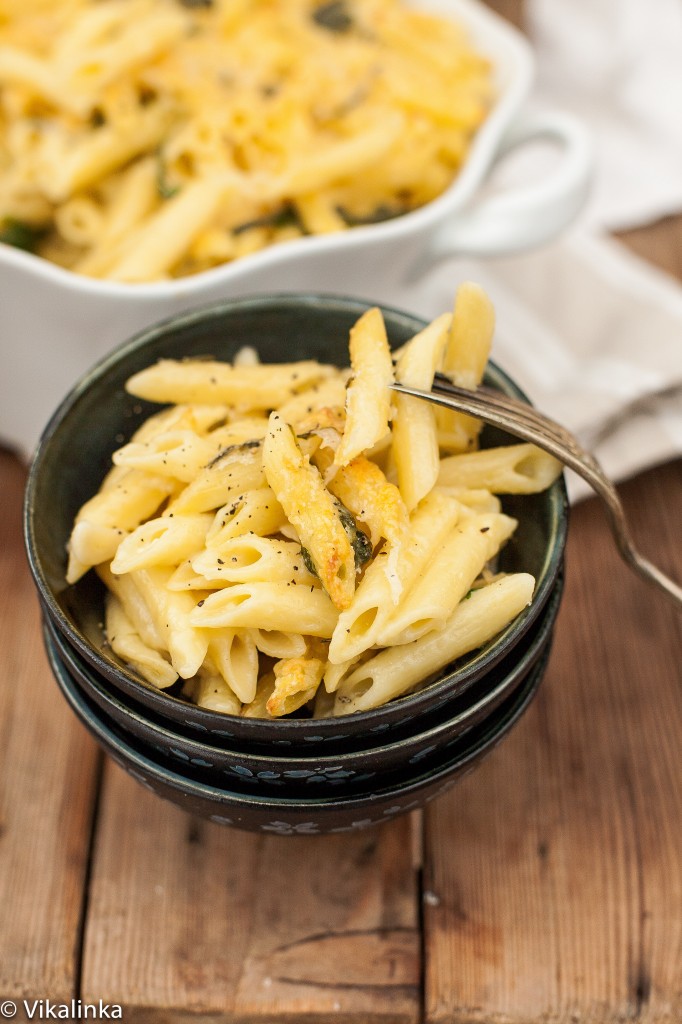 The recipe was slightly adapted from Jamie Oliver.