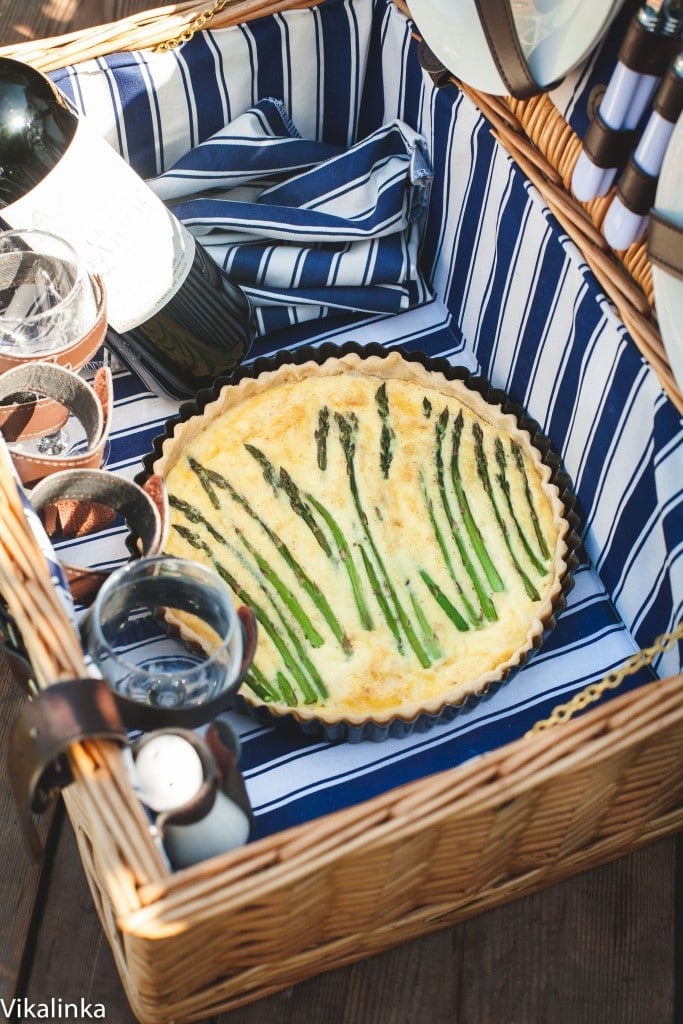 Real summer, REAL SUMMER is here! I am sorry, guy, I am so excited I am shouting. Last few days were quite the scorchers and we loved them all!
We've spent as much time outdoors as our schedules allowed and it's been off-the-scale glorious! I loved watching the kids and Brad playing rugby in the garden with the sprinkler on, which quickly turned into quite a messy affair.
I suppose I could have joined in but I am not that kind of mum and I am okay with it. I am a lot more comfortable enjoying the fun from the sidelines while sipping on my cider.
Today is Sunday and enjoying a jazz band on the grounds of Eltham Palace is on the agenda. I can't wait…if only the sky would hurry up and clear those ominous clouds. I want sunshine, beautiful music, picnic and this gorgeous asparagus and cheese tart to fill my Sunday.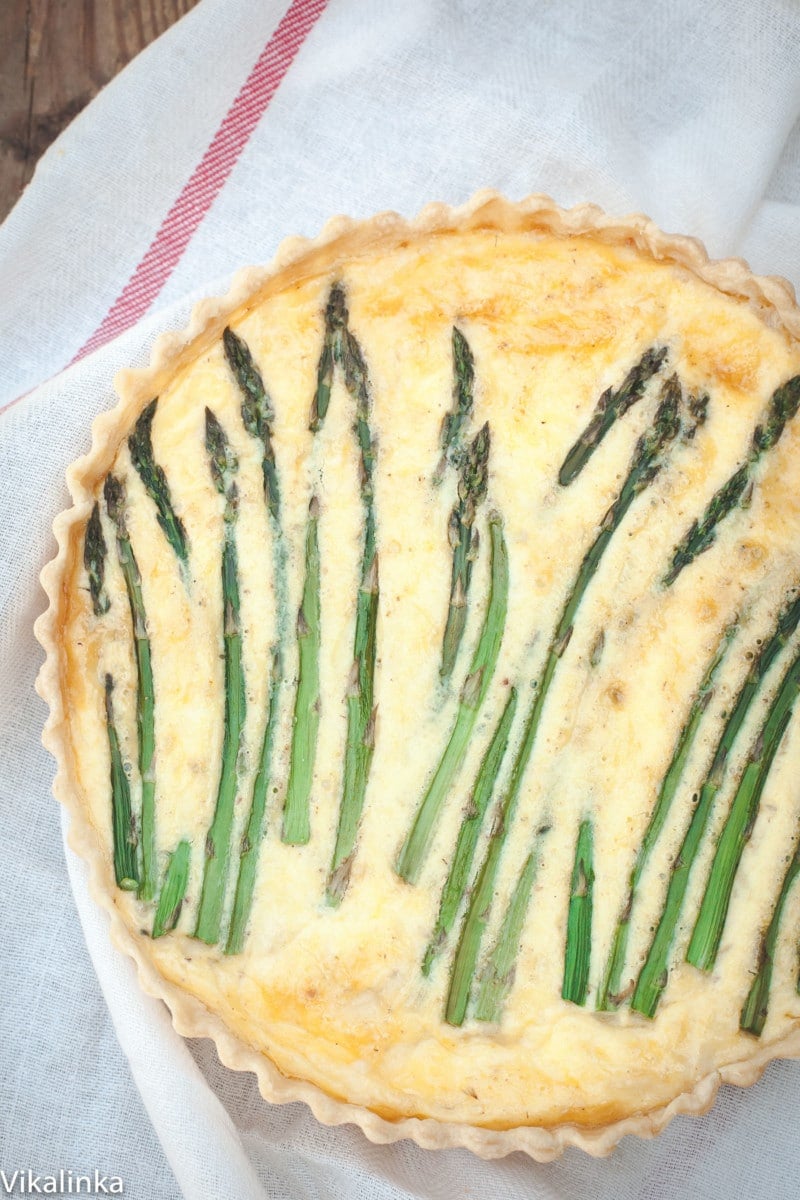 You see I was kindly offered to choose any cheese by the folks at The Cheese Market and to develop a recipe for it.
Choosing just one cheese was not an easy task as their selection of fine cheeses is simply mind blowing. It took me hours…literally…to make up my mind until I finally settled on this award winning cheese.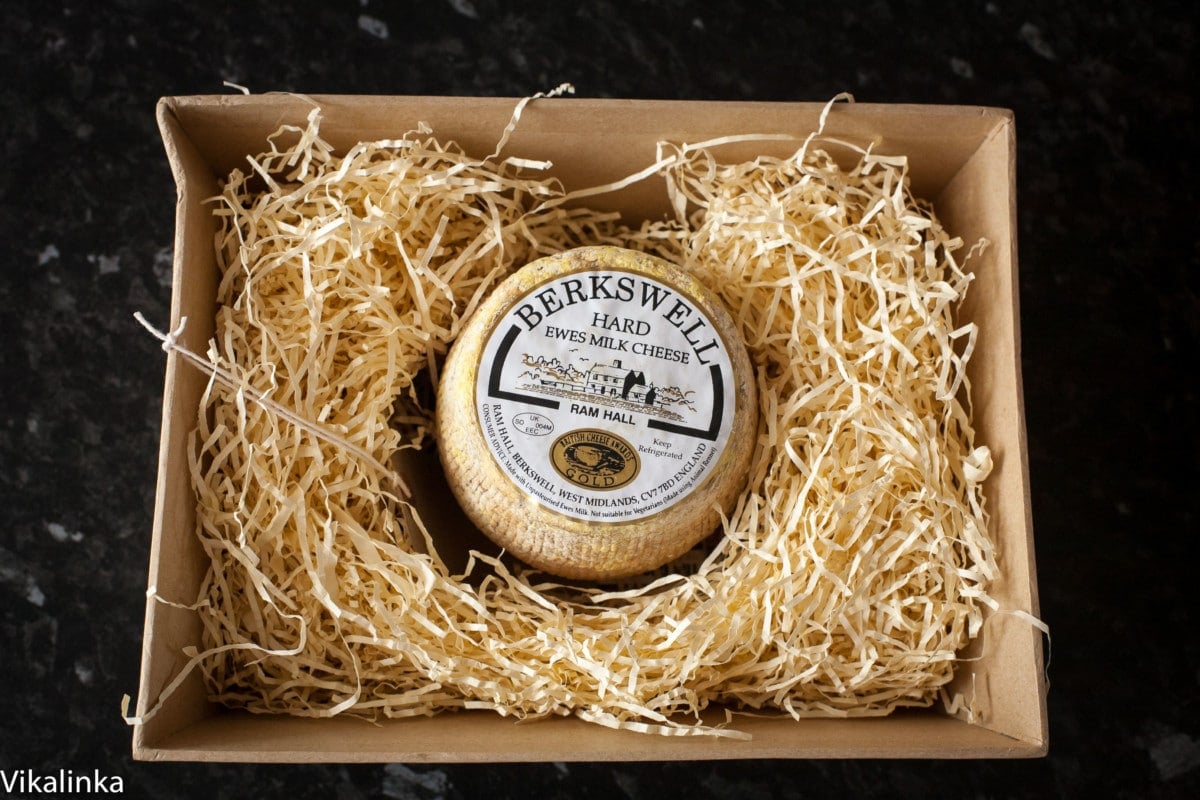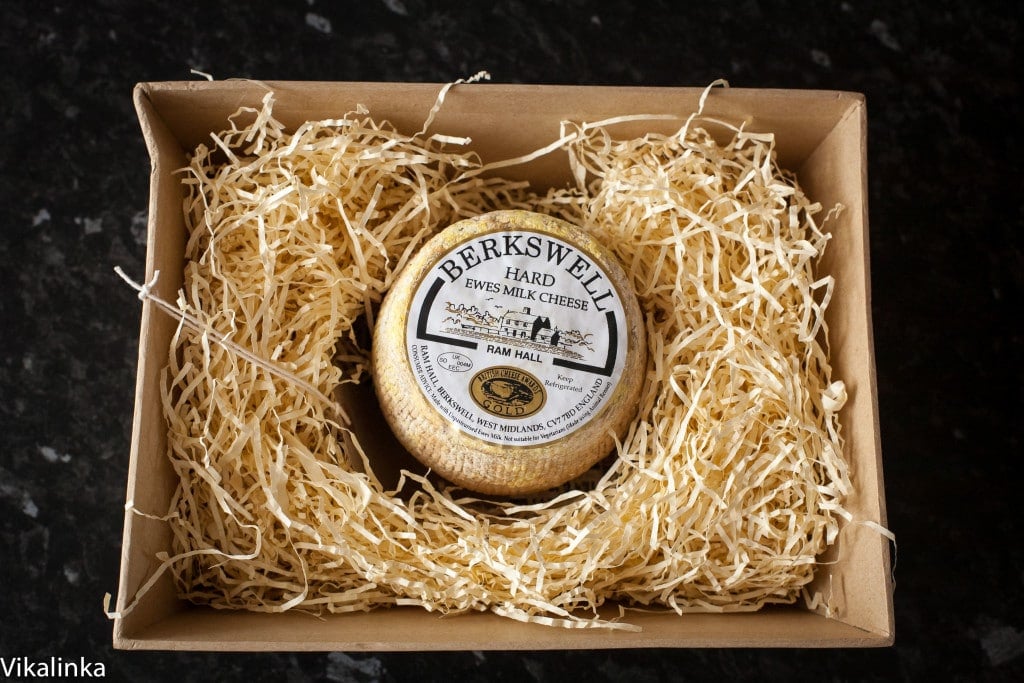 Berkswell Baby is an English award winning raw ewes milk cheese. England might not be as well-known for cheese making as France but trust me this country is responsible for some of the world's best cheeses.
Hello Cheddar! (And I mean the real cheddar not that fake orange stuff that is sold in North America.)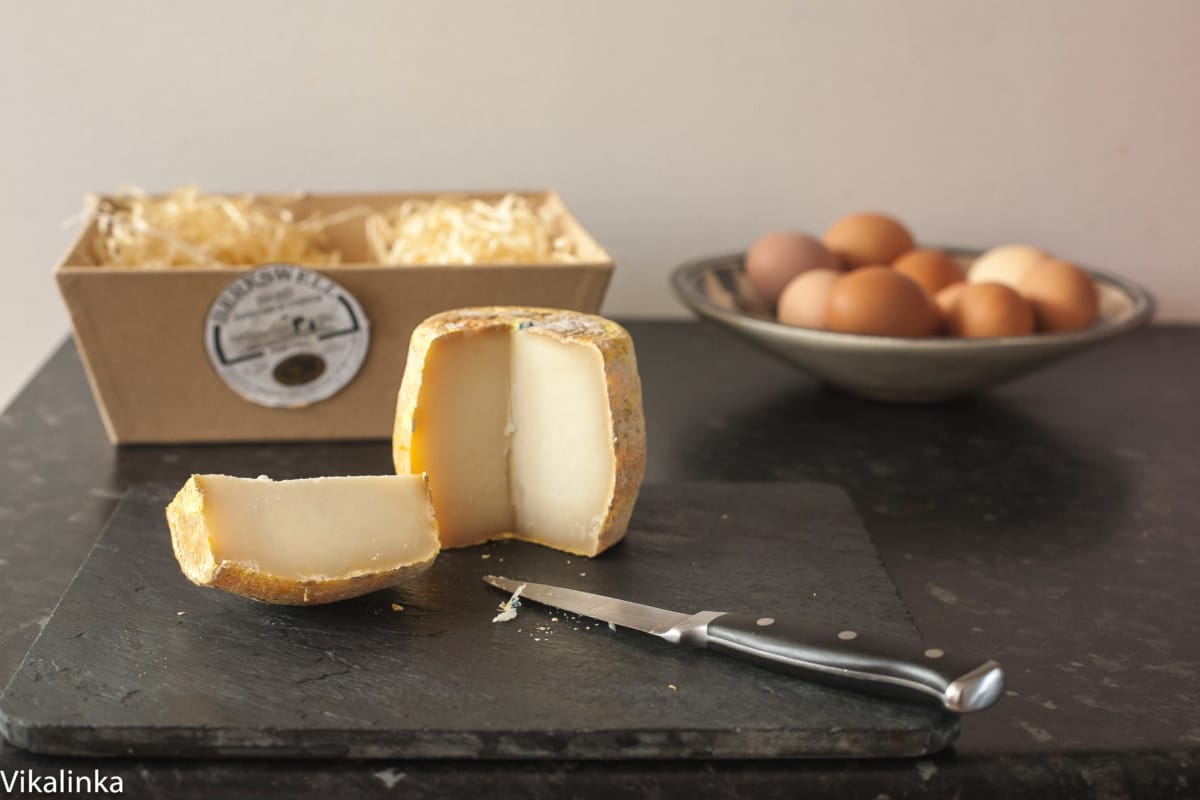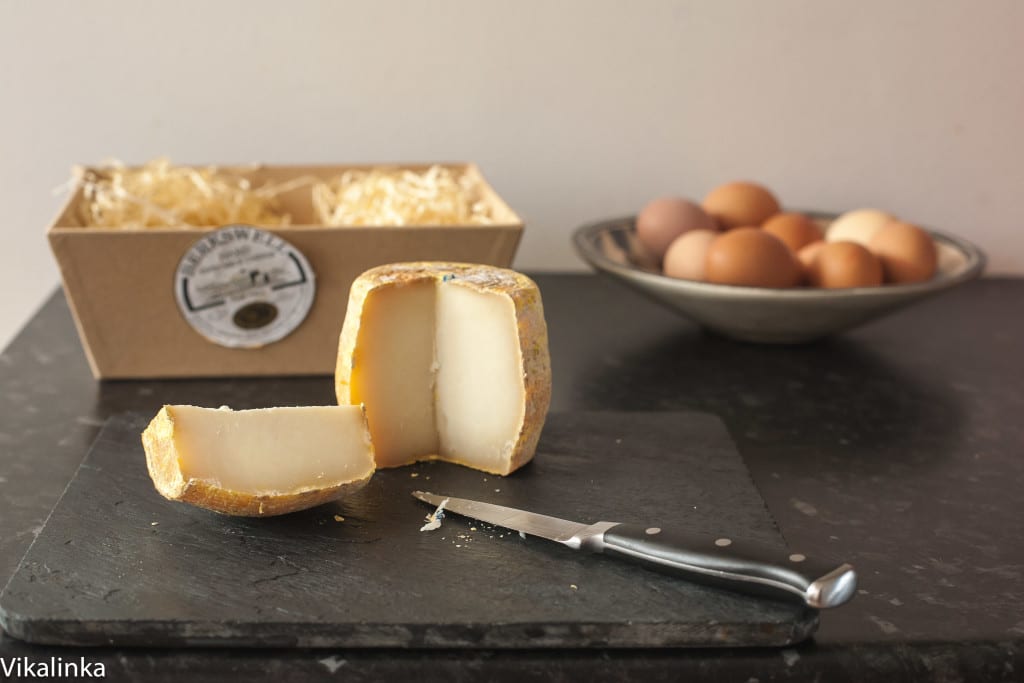 But back to Berkswell…being given such a precious gift I had to really put some thought into the recipe. I wanted the cheese to shine, so I chose a simple cheese tart with minimal ingredients as I didn't want the beautiful flavour to be masked!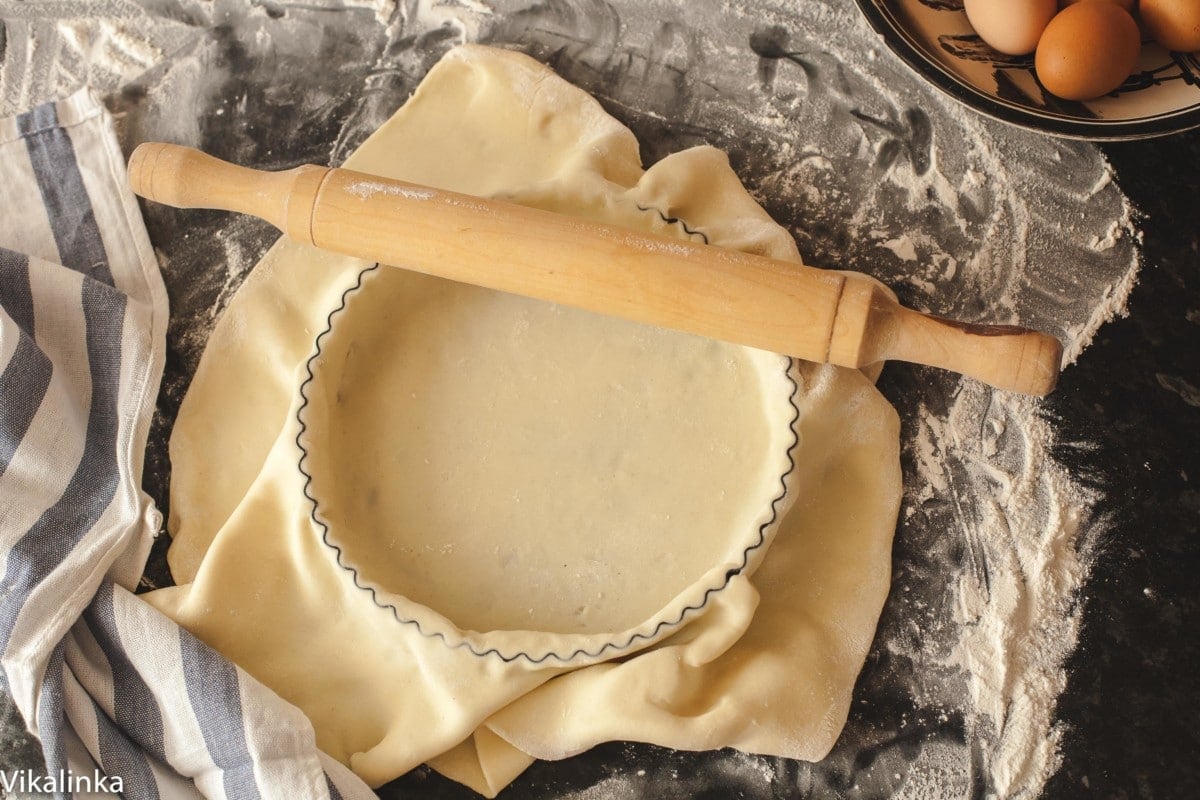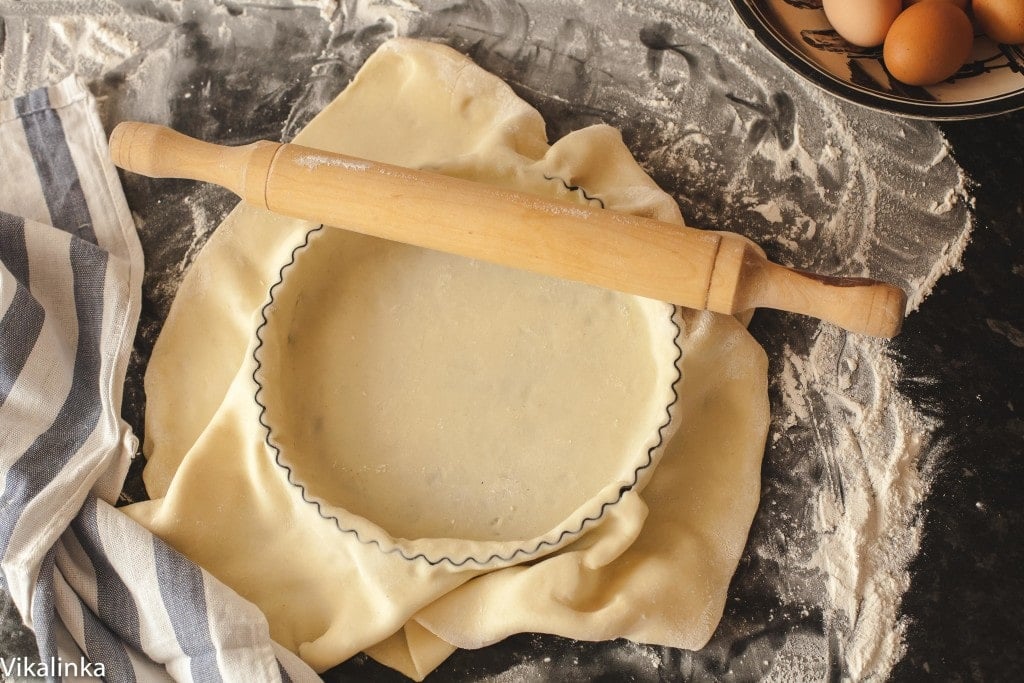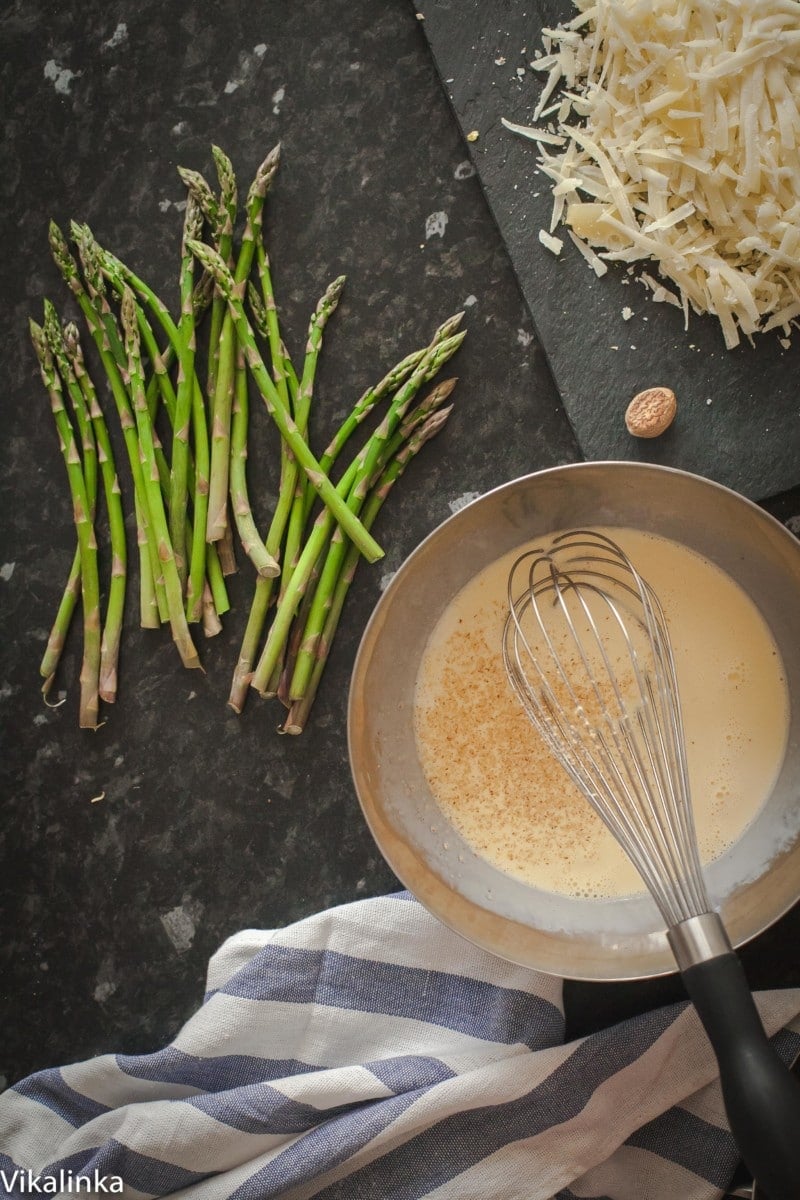 Just pastry, eggs, cream, asparagus and cheese with a touch of nutmeg. As the tart was coming out of the oven I was starting to worry it would be to bland but…trust your ingredients, friends!
If what you use is of the best quality it will surely show as it is the case with this tart!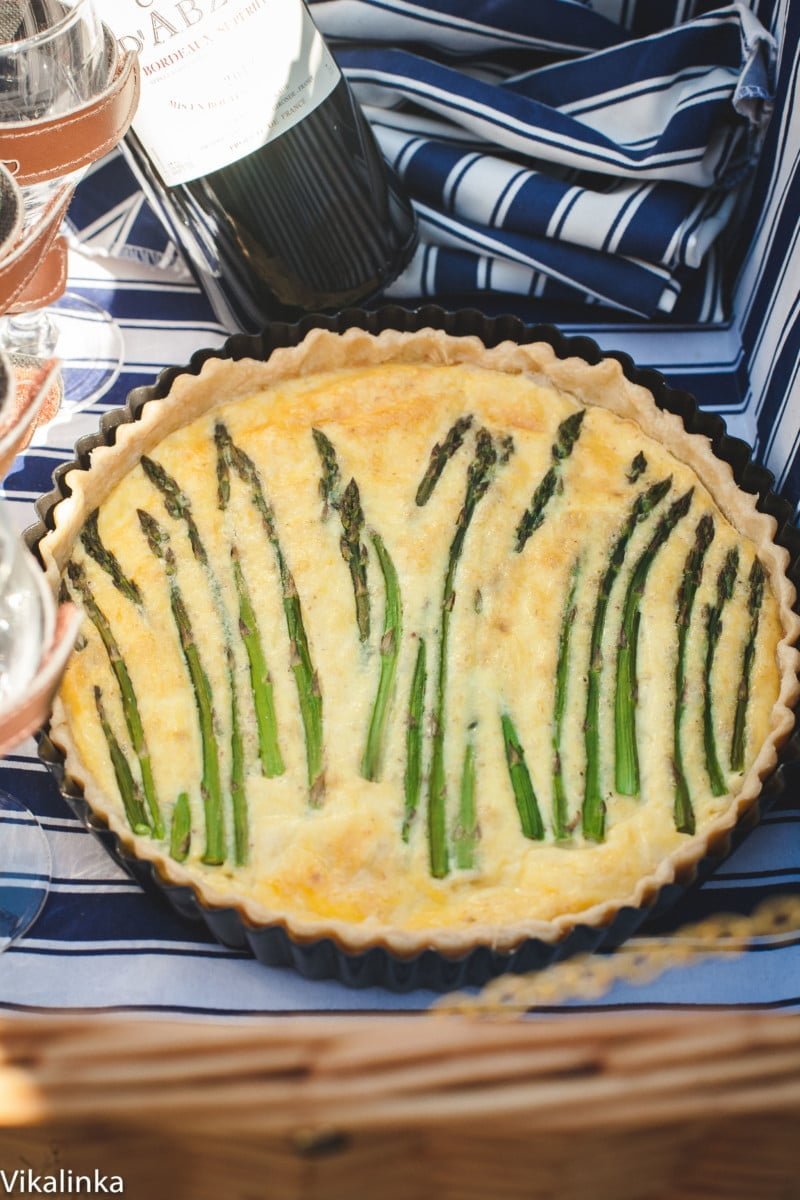 The very first bite revealed a beautifully creamy and distinctly sharp and salty flavour of the Berkswell and a perfectly crunchy asparagus. I can't wait to for this picnic, guys! Seriously, rain, enough already, we've got such great plans for the afternoon!
This recipe is so easy and very straightforward, especially if you decide to go with an already-made pastry, as I often do because if I always made my own we would eat a lot less pies and tarts around here!
Just imagine showing up with this tart instead of the usual sandwiches for your next picnic…that's a sure win! 😉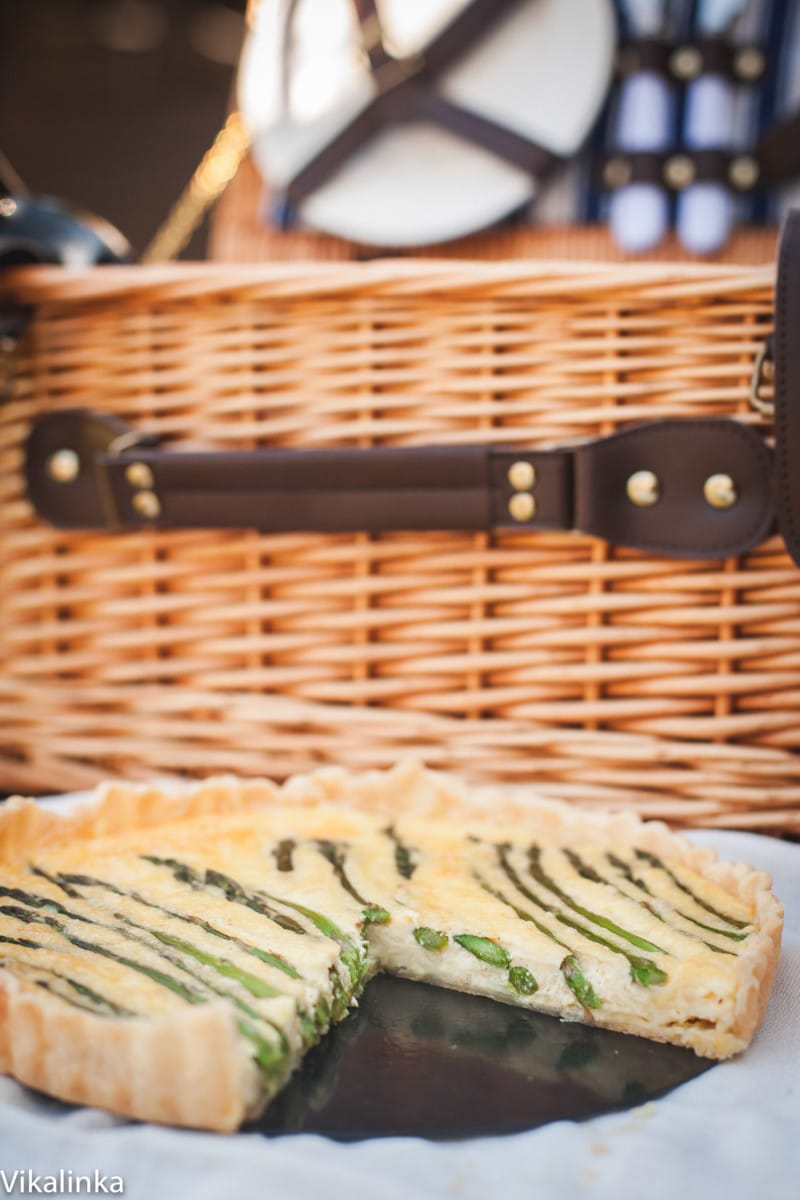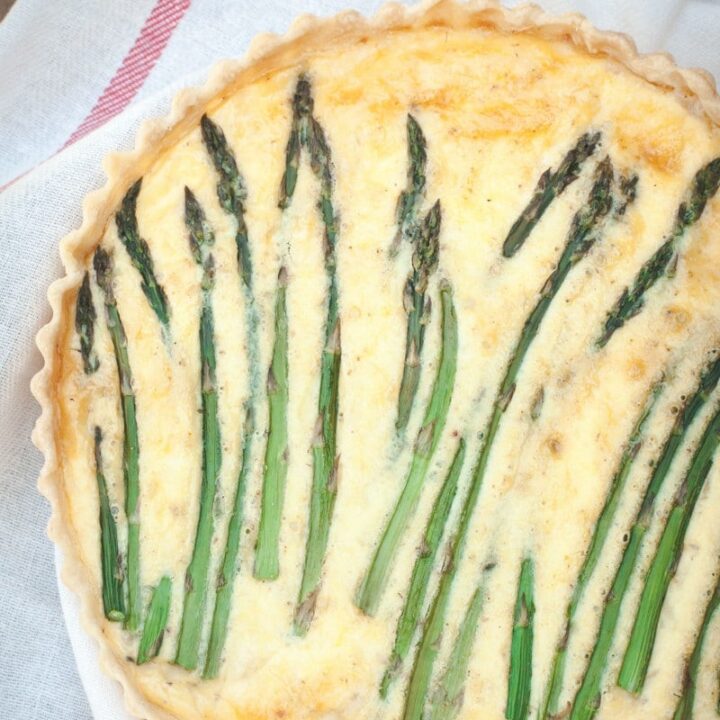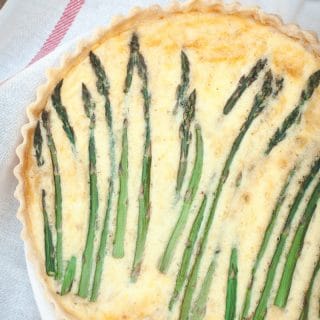 Ingredients
300

g/10 oz

pre-made shortcrust pastry or your own recipe

3

eggs

large

200

ml/3/4 cup

double cream/whipping cream

150

g

sharp cheese

grated

¼

nutmeg

100

g

asparagus
Instructions
On a floured surface roll out pastry to fit an 9" tart case.

Drape the pastry on your rolling pin and carefully transfer it into the tart case, trim the edges.

Put in the fridge to chill for at lease 20 minutes.

Meanwhile preheat the oven to 180C/350F.

Line the chilled pastry with parchment paper and fill with baking beans or any dry beans or rice for blind baking. This step is crucial to ensure your pastry does not shrink. Pre-baking also helps preventing a "soggy bottom" in a tart.

Bake it blind for 20 minutes.

While the tart is baking, in a medium bowl mix eggs and double cream, add a dash of nutmeg.

Take the tart shell out of the oven and remove the parchment paper with the baking beans.

Sprinkle the bottom of the tart shell with grated cheese, then carefully pour in the egg and cream filling.

Arrange uncooked asparagus on top of the tart.

Bake for 35-40 minutes or until set. The filling will puff up and then will settle once it's cooled.

Cool on a wire rack in a tart case for 15 minutes, then carefully remove the tart from the case and continue cooling.

* This recipe uses no salt as the cheese is salty enough. If your cheese is not very salty, add salt to taste.
Nutrition
Calories:
360
kcal
|
Carbohydrates:
20
g
|
Protein:
10
g
|
Fat:
27
g
|
Saturated Fat:
13
g
|
Cholesterol:
115
mg
|
Sodium:
303
mg
|
Potassium:
122
mg
|
Fiber:
1
g
|
Sugar:
1
g
|
Vitamin A:
739
IU
|
Vitamin C:
1
mg
|
Calcium:
171
mg
|
Iron:
2
mg