Step into an Italian fable with me!
(This post is sponsored by Italian Fable, thank you for keeping Vikalinka kitchen cooking!)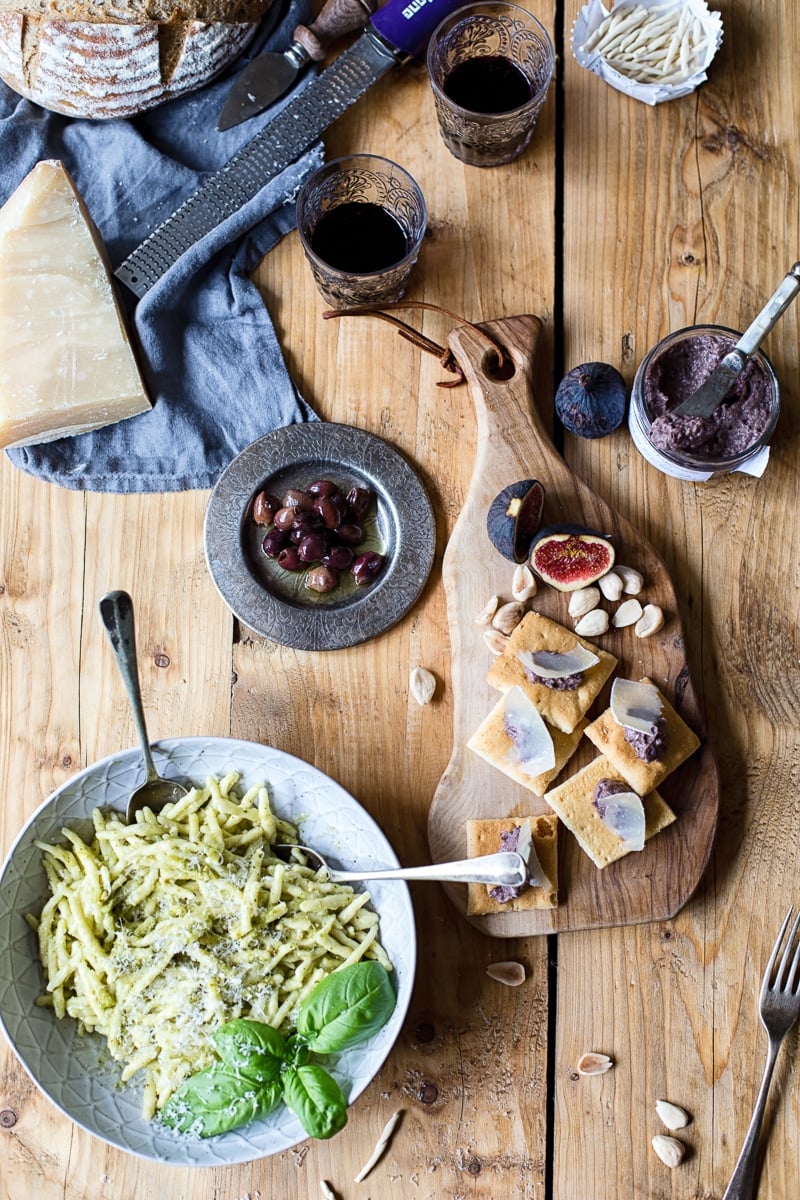 I have never shared this before but…Do you know that we moved from Canada to Europe because of one trip to Italy?? Well, the story actually goes further back. The obsession began when I read this book and from that point on I knew I had to escape the comfortable and predictable suburban life we were living and start something new. Does it sound like a cliche? Perhaps but it doesn't make any less true.
Oh the dolce vita we often hear about! Italians know how turn a simple dinner into an event, a trip into an adventure of a lifetime and a kiss into an affair to remember.
They've got the skills!! Brad and I visited Italy for the first time 7 years ago and fell for it immediately. Hard. The lifestyle, the culture, the food and the way we felt when we were there.
The feeling of happiness and fullness of life was absolutely intoxicating, something you'd want to hold on to for ever, so we went back home, packed up our kids, sold most of our belongings and moved to Europe.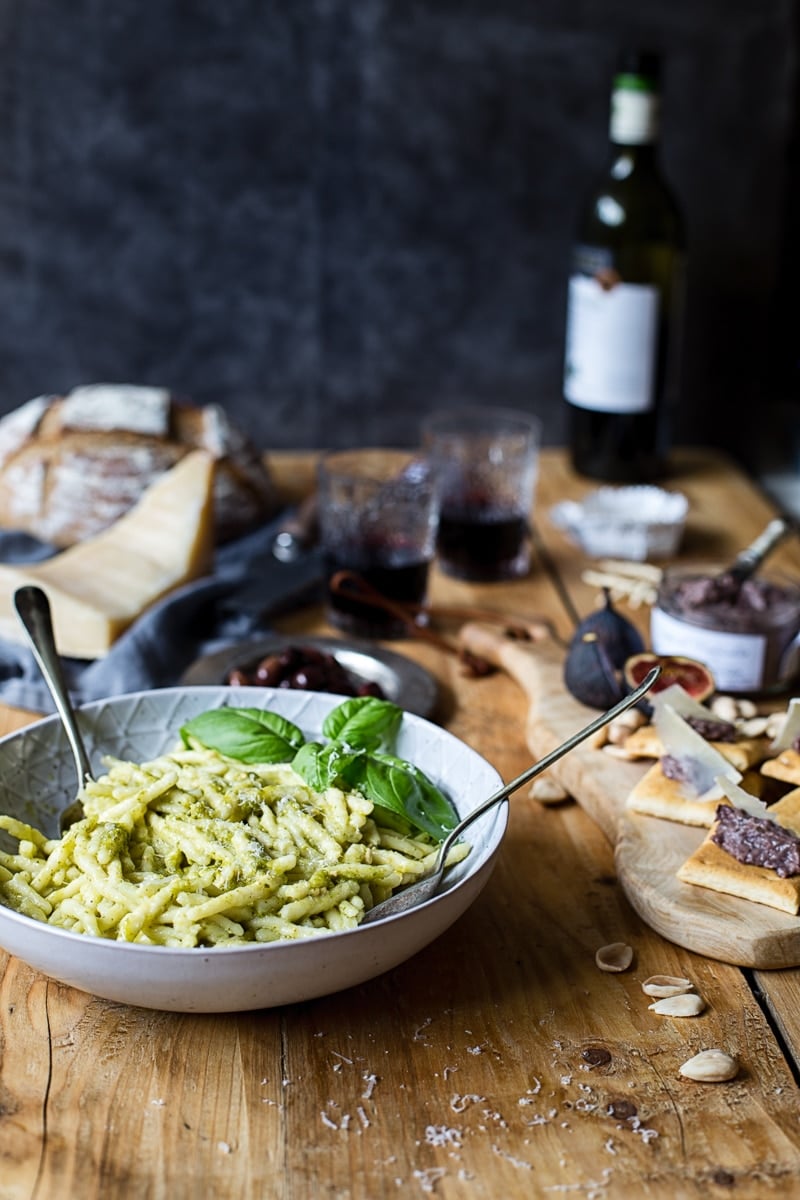 It's been six years since we first landed in London and not one year went by without us visiting Italy at least once. And each time we are there, we try to soak up that pursuit of the beauty of life the Italians seem to possess.
We re-learn to slow down, sit in their piazzas for hours just people watching and sipping our Aperol Spritz and talk about us because even after 17 years together we have so much to learn about each other! If you ask me what is my perfect date, that's the one!
Not long ago I found out about a very clever and delicious service called Italian Fable. It's a top quality 3 course Italian food box delivered to you monthly. My favourite detail is that meals are chosen seasonally! Brad and I got to try a May selection, which was inspired by the everything spring and green. Buonissimo!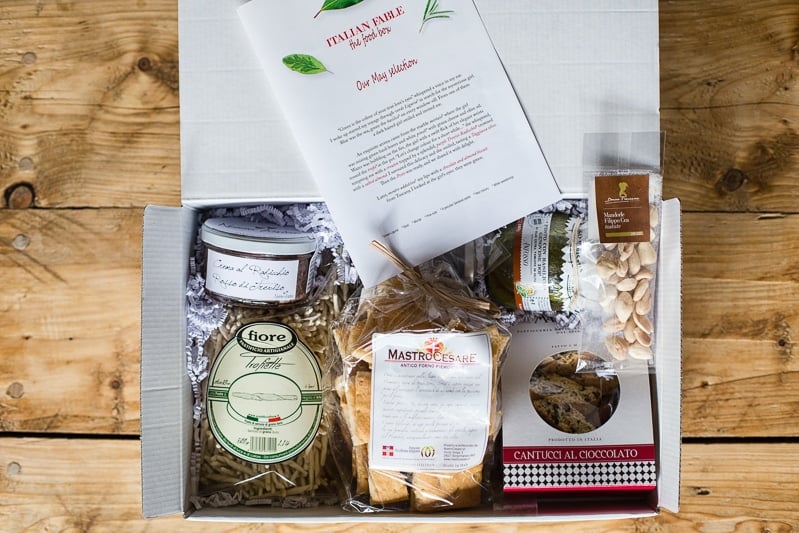 Every course was outstanding. We started with Treviso Red Radicchio Pate dolloped on crackers.
I added shavings of Grana Padano and fresh figs and together with taggiasche olives and toasted Felippe Cea almonds we feasted on our antipasti as if we were whisked away to the coastal Liguria!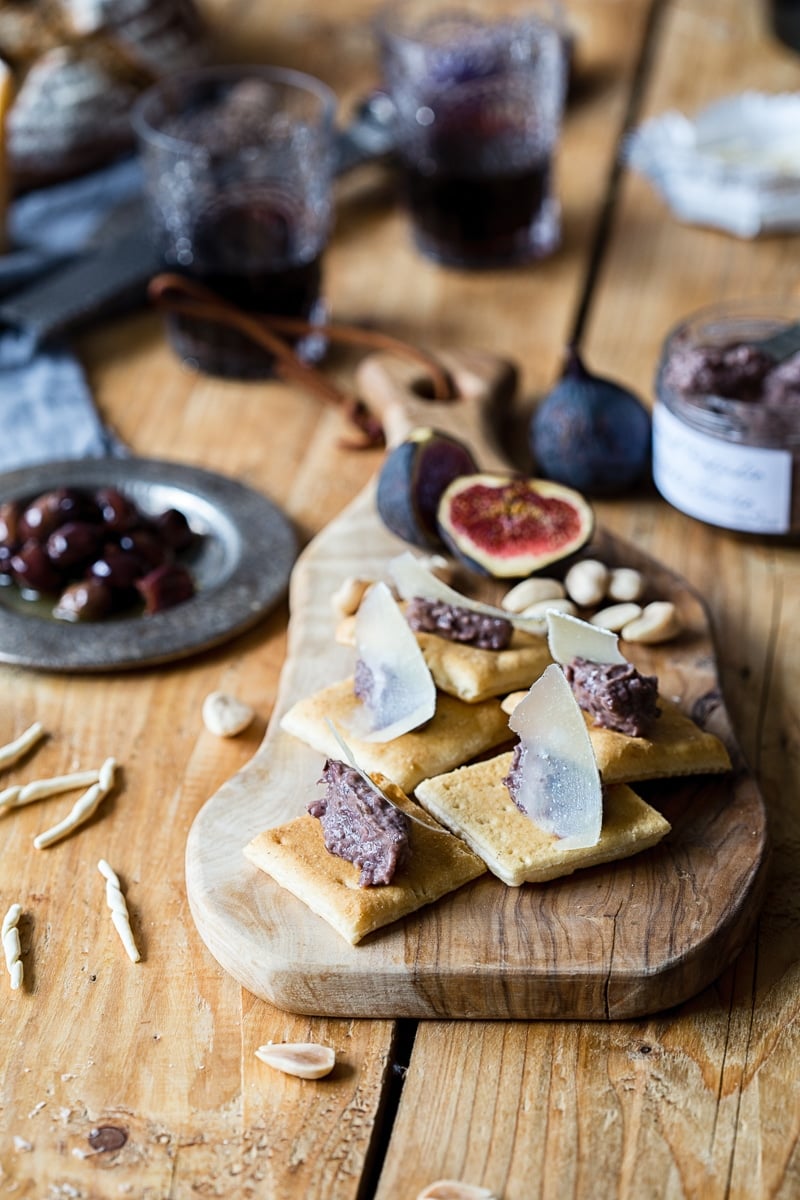 For our primi course we enjoyed trofie pasta with genovese pesto. A few years ago on one of our trips we were wandering the streets of Verona looking for a restaurant to have dinner with our young kids in tow.
It wasn't an easy task as Mitchell and Vika weren't willing to wait till 8-9pm to eat as Italians do, and not many restaurants were open at 6pm!! After walking aimlessly for an hour we turned on a side street and saw a little trattoria.
It didn't look like much but our starving and grumpy children left us no choice. Little did we know what laid ahead. At the early hour, we were the only diners in a family run restaurant and received a royal treatment! Our little girl was practically spoon-fed by the owner as the whole family found her adorably charming.
That was the place where I had my first and proper trofie pasta with authentic genovese pesto sauce. The experience was quite unforgettable as I was trying to understand how such visibly plain dish could pack so much flavour!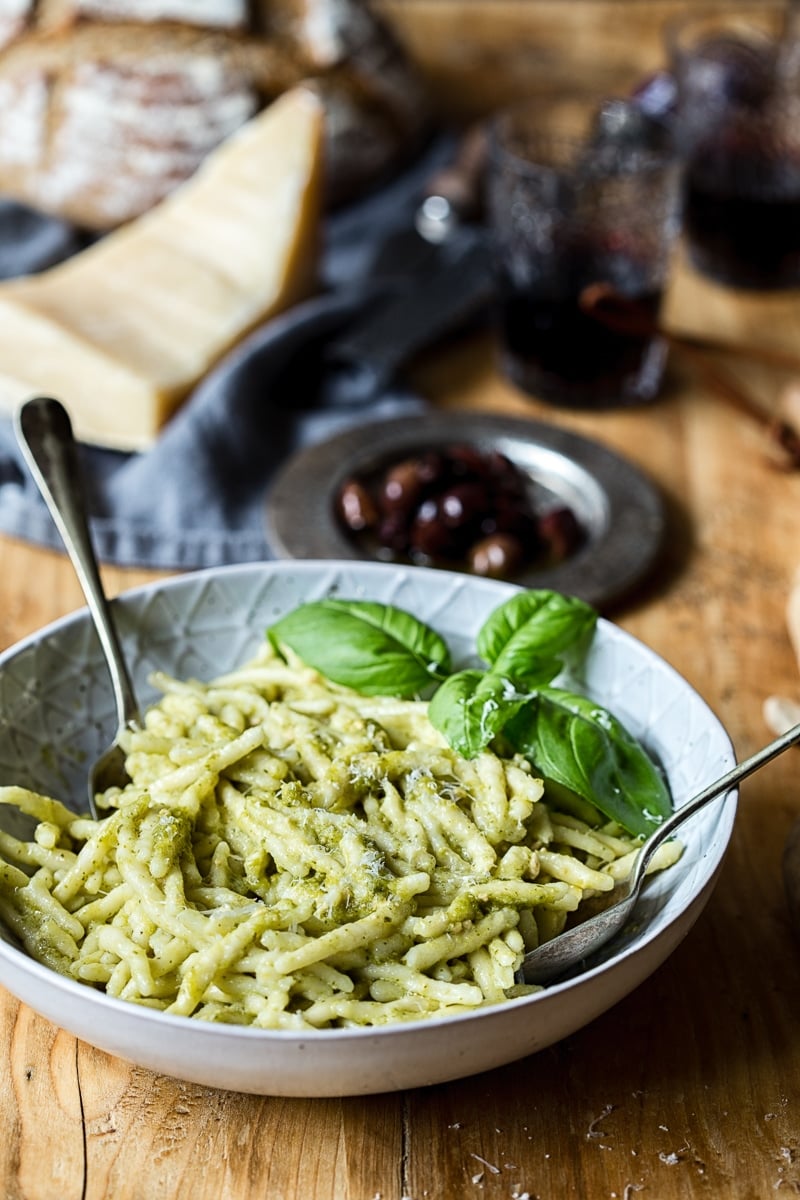 This trofie pasta with genovese sauce from the Italian Fable comes a close second. My little girl ate the leftovers for lunch and dinner!!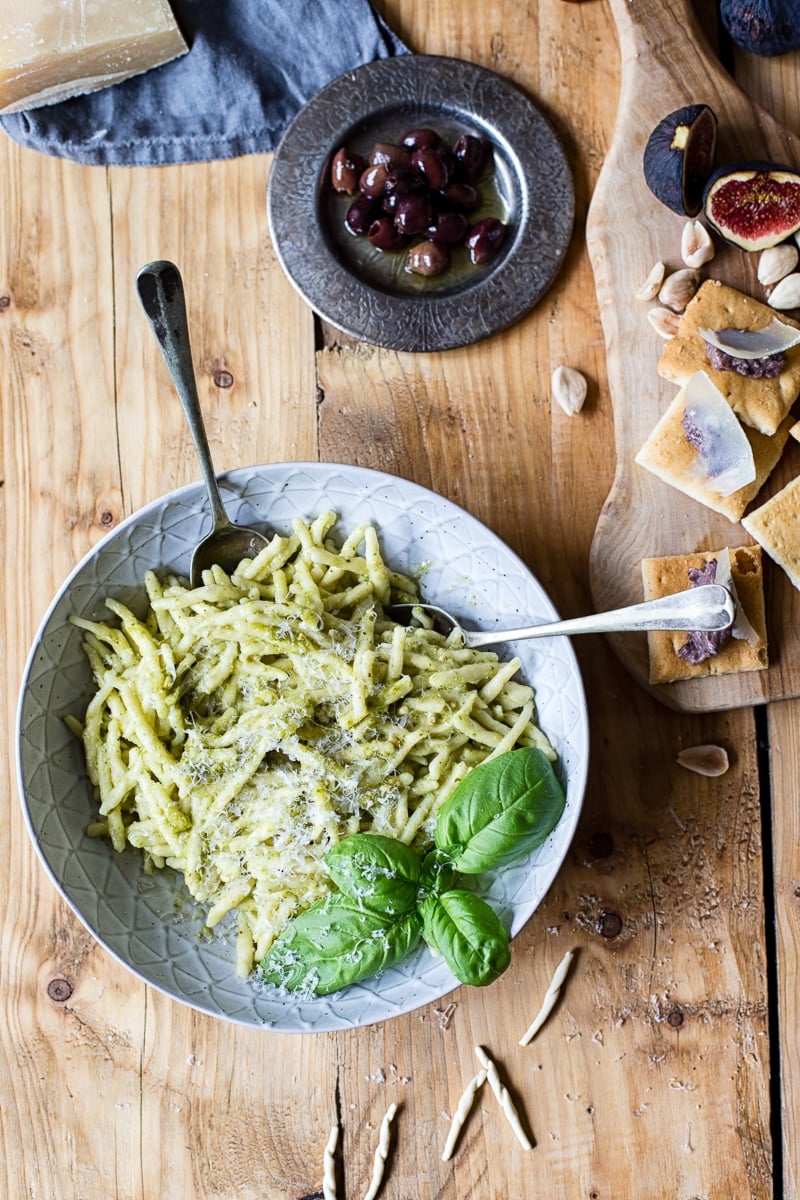 And as every Italian dinner with finished with a spot of dolce, beautiful chocolate cantucci we dipped into sweet Marsala wine I had left from cooking this chicken!