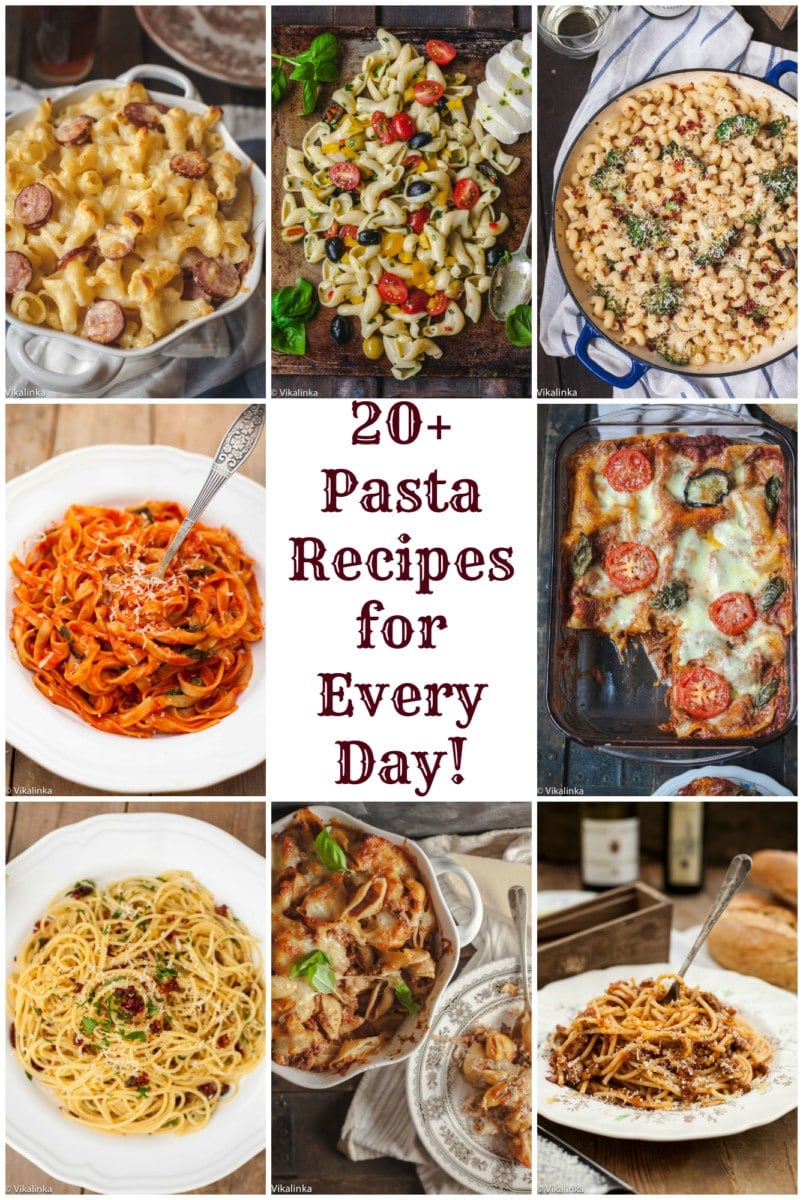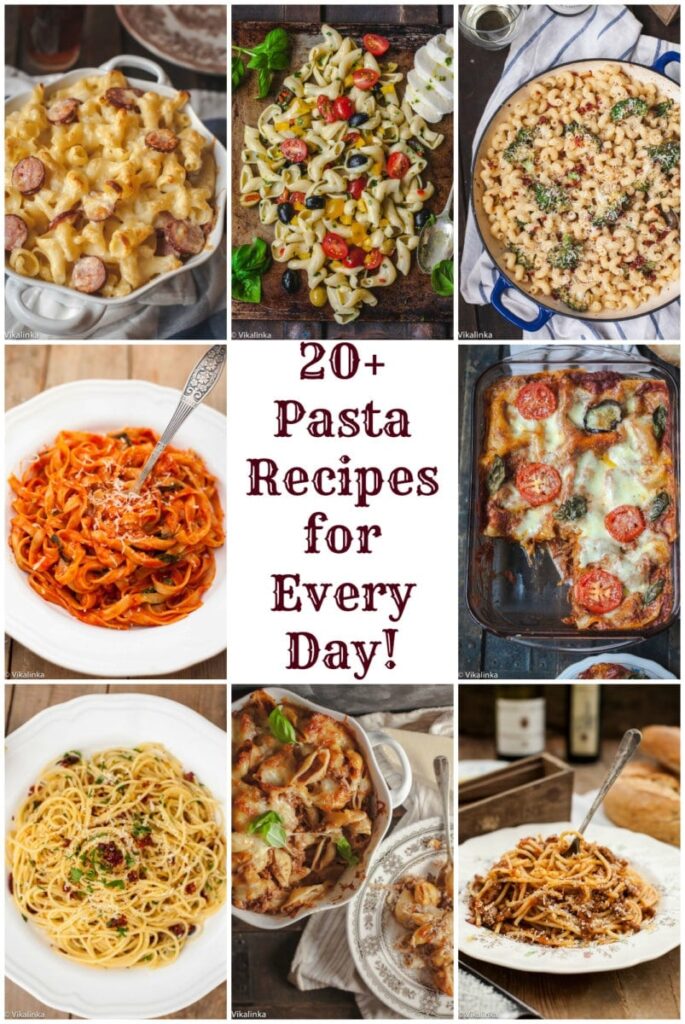 Things have been a little hectic around here. I am continuing with my course although everything in me is screaming, "QUIT NOW"! Yeah, it's that bad. I feel like a big and ugly cry is slowing coming to a rolling boil and waiting to spill over. Family, watch out or better run, save yourselves, unfortunately it's too late for me. You are probably thinking, "What are you doing blogging? Go study! Research more info on psycholinguistics! Write another 12 page lesson plan!" I know, I know but right now I just have to pretend for another hour that all I care about is a plate of noodles. Creamy, tomatoey, gooey noodles. After all, they have saved us time and time again.
No time to make dinner? A quick pasta is coming right up! Both Brad and I have been cranking out these pasta recipes for the last two months-remaking old favourites and creating new ones. There is something so comforting in being able to complete a task in 30 minutes flat. I wish it was true for everything else in life. I like to finish things. I can't stand the ambiguity and the process. Yes, it's making me stronger but it doesn't mean I have to enjoy it!
If your life is anything like mine right now I am going to help you out and give you a great list of quick and easy dinner recipes from around the web. You are welcome!
Vintage Cheddar and Gruyere Mac and Cheese with Polish Kielbasa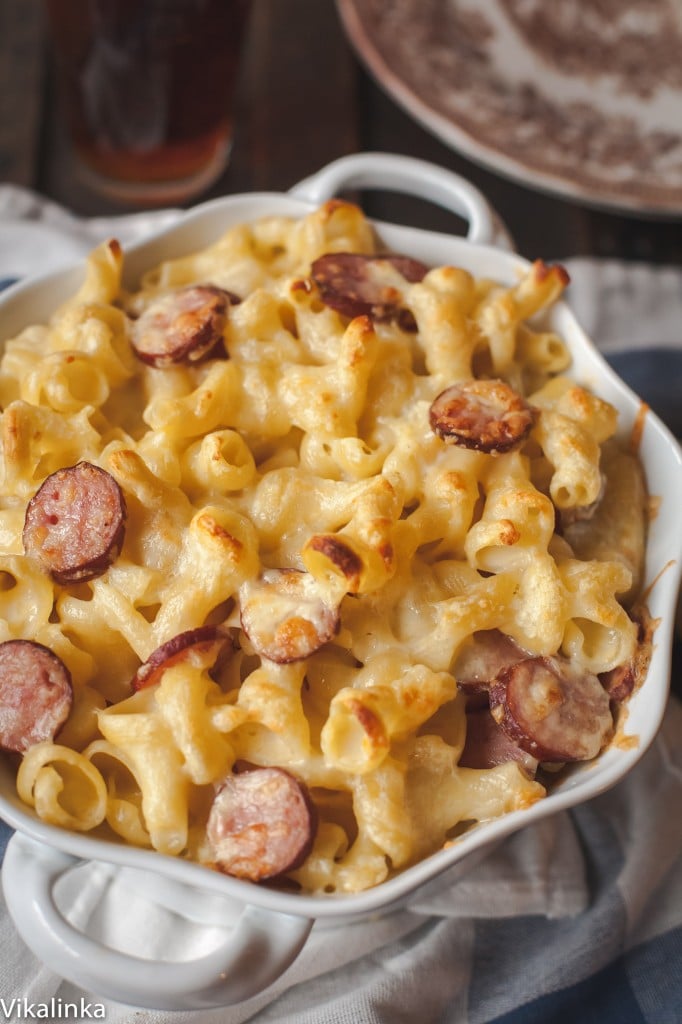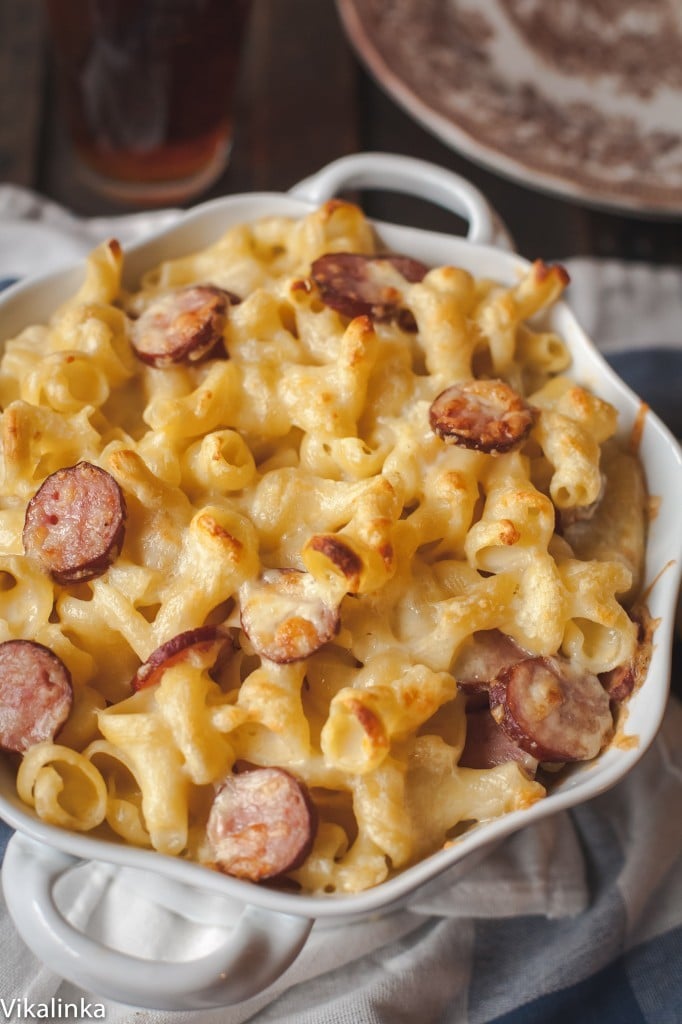 Pasta Salad with Basil Vinaigrette is not just for the summer!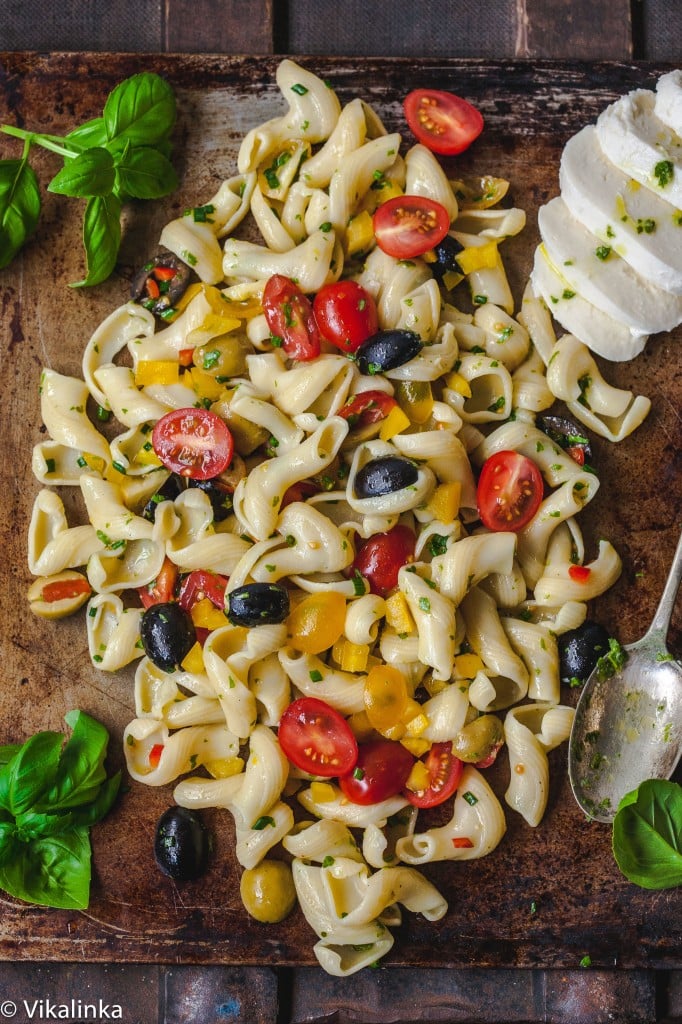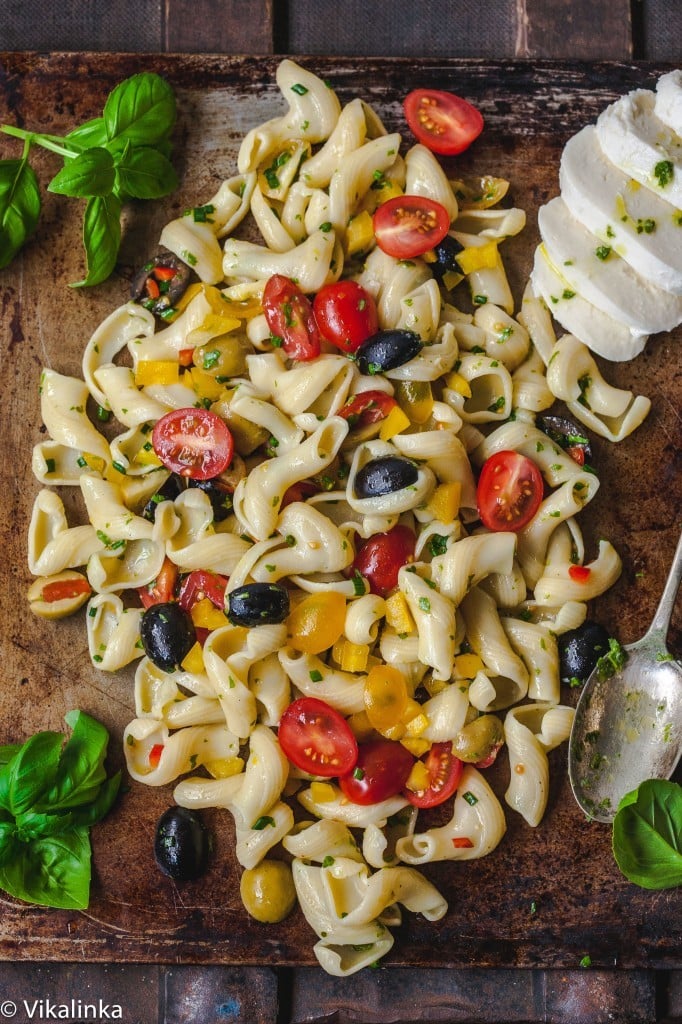 Broccoli and Sun-Dried Tomato pasta. Kids went for seconds and thirds!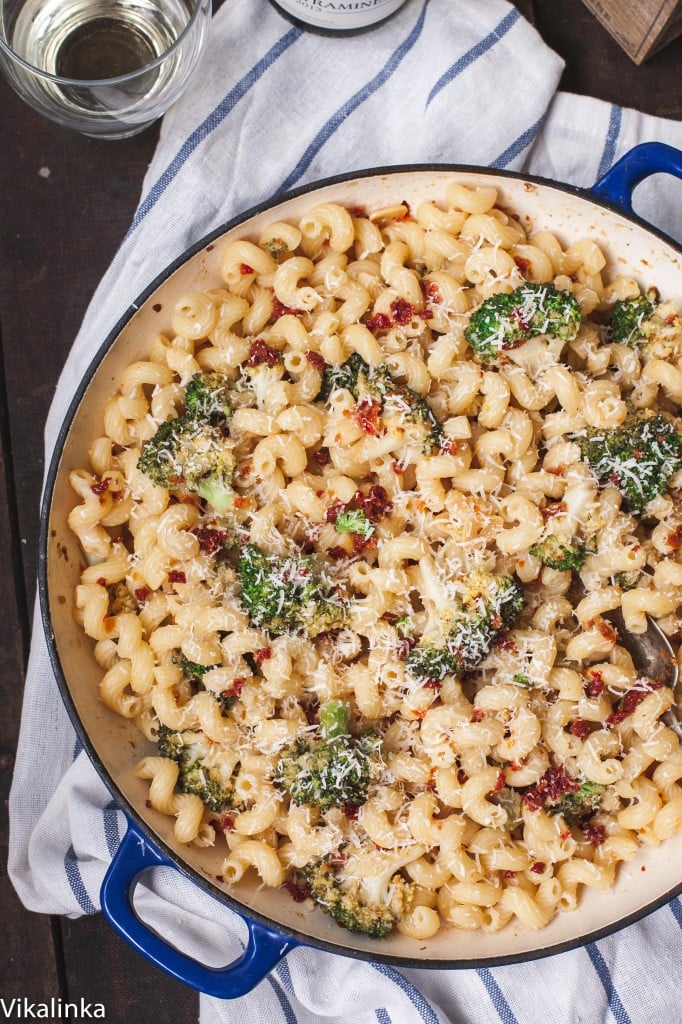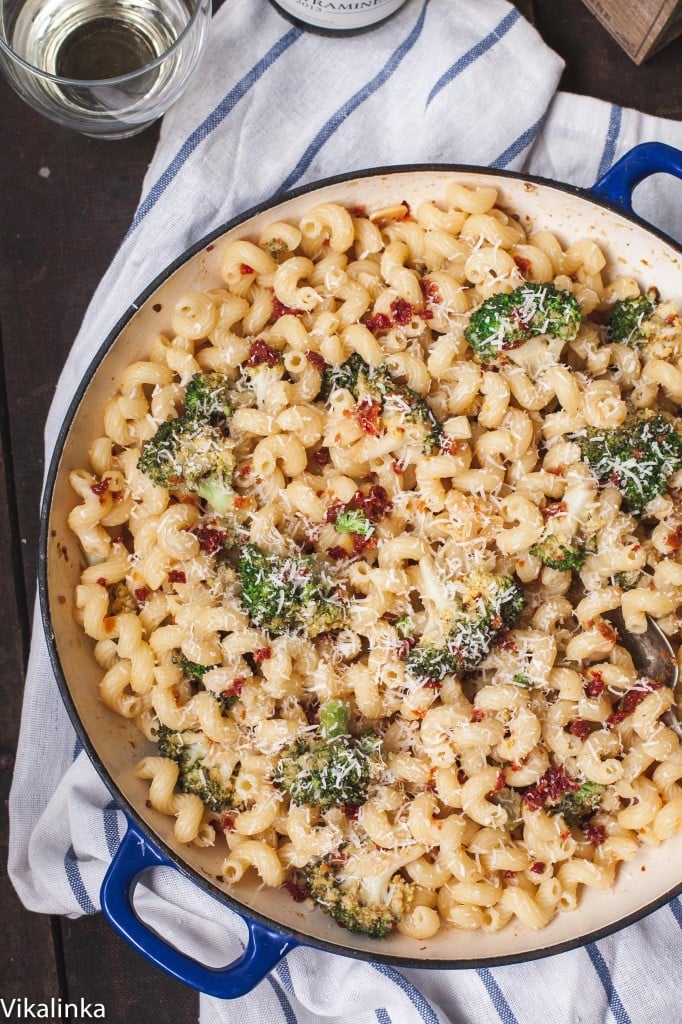 There is nothing like a big plate of steaming pasta in red sauce and cheese! Tagliatelle with Pancetta, Basil and Mozzarella
Or try this Simple Lemony Feta and Mascarpone Pasta with Grilled Asparagus by Half Baked Harvest. Looks delish!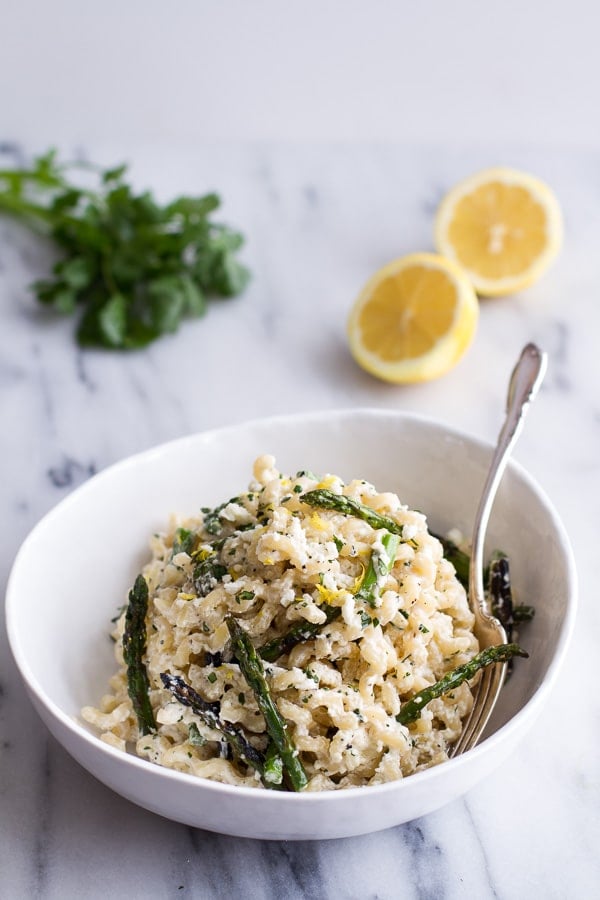 I personally can't wait to try this Prosciutto, Tomato and Olive Spaghetti by Tartine and Apron Strings. Wow!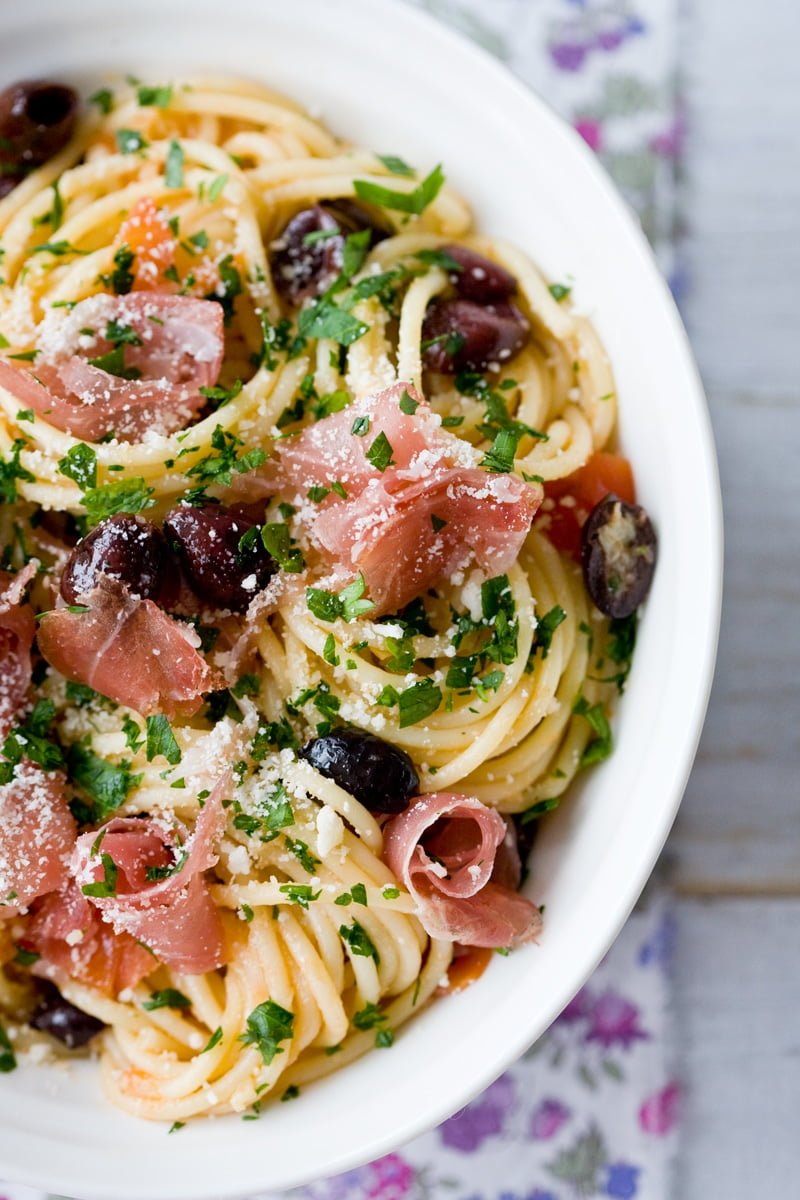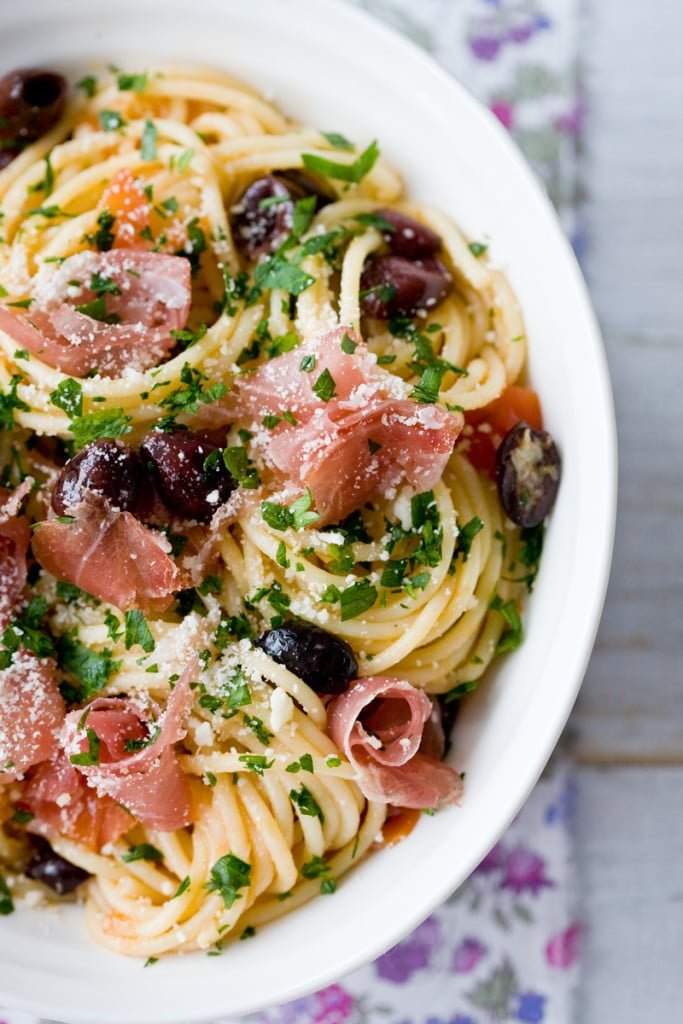 What about this Rustic Three Cheese Lasagna?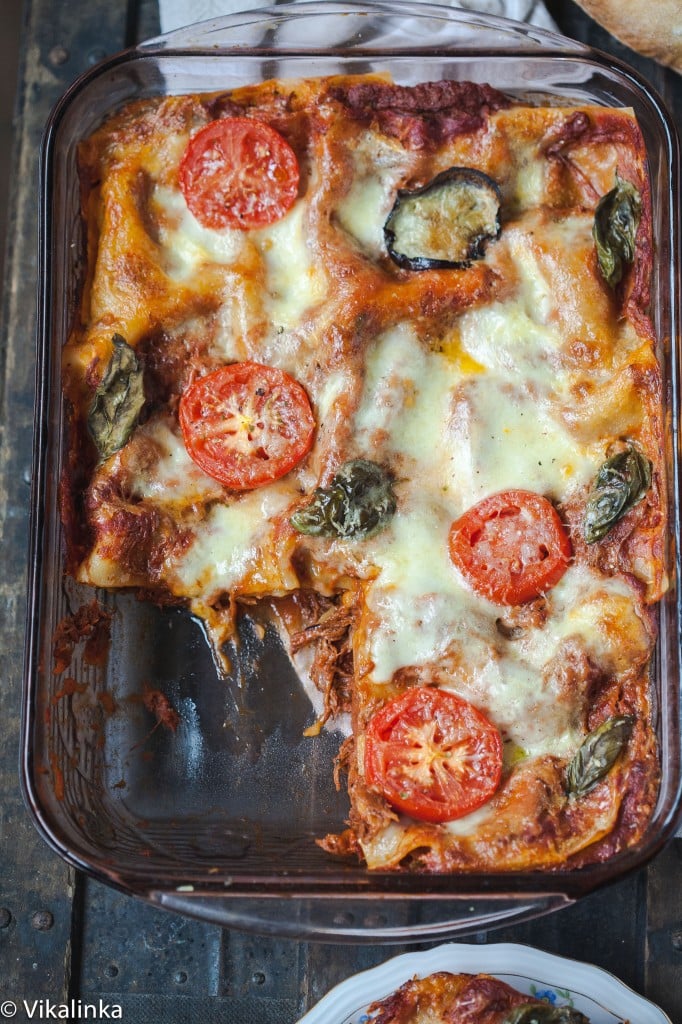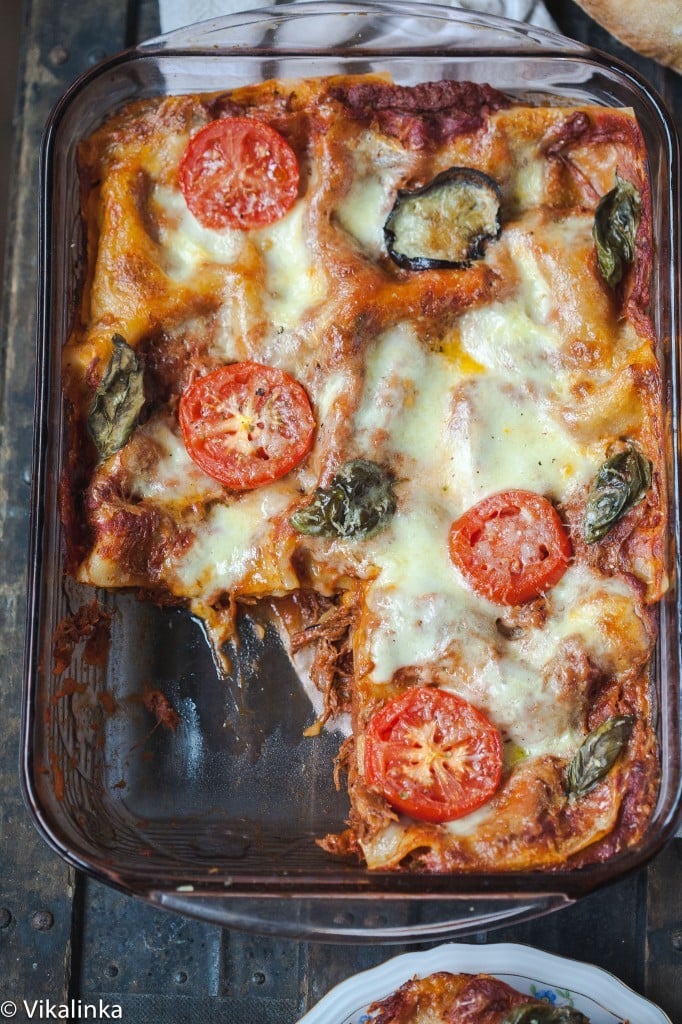 Spaghetti alla Siciliana only calls for 5 ingredients but the taste… Just look at this beauty!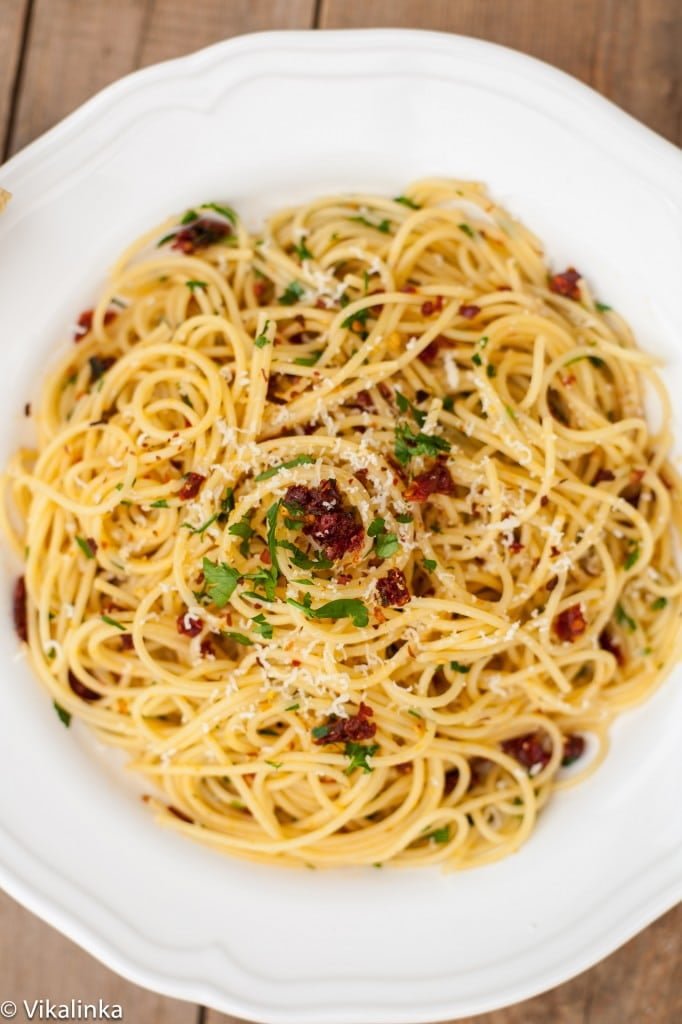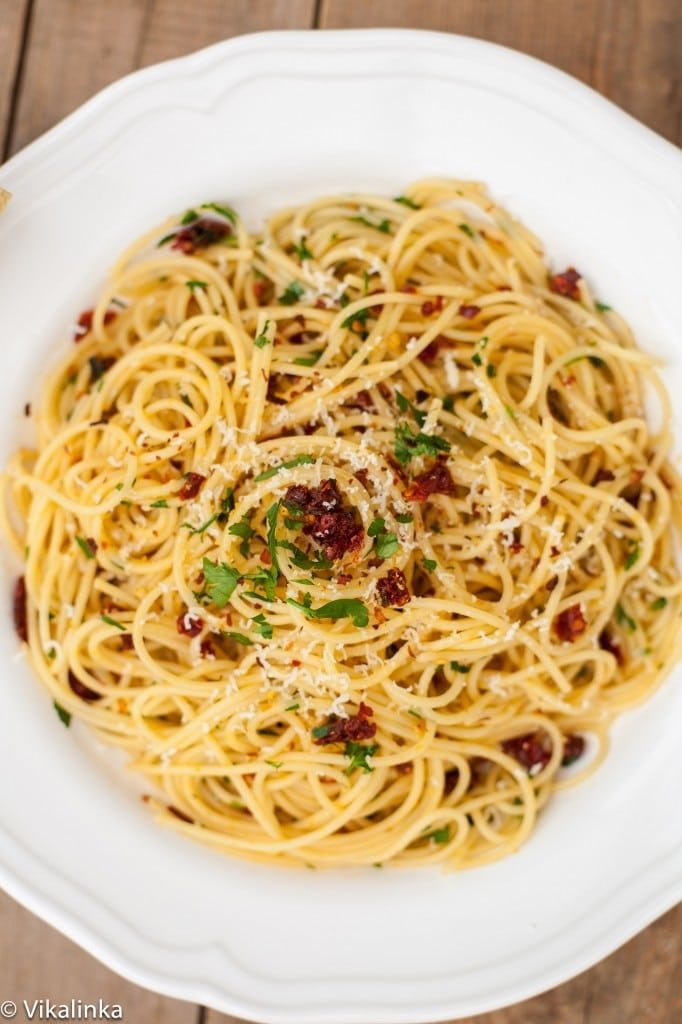 I think it's time to bring out some seafood. Don't you? Creamy Shrimp Alfredo Pasta by Natasha's Kitchen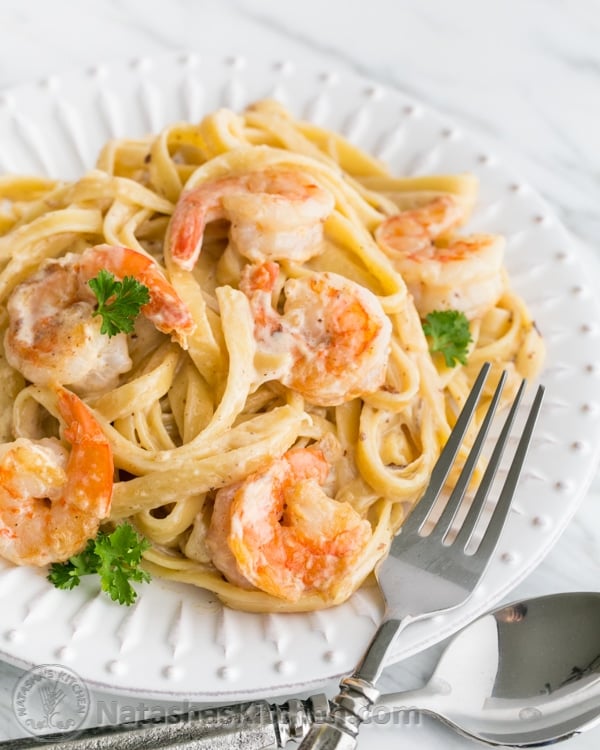 And chicken! Just like Monica Geller I can't go for some chicken. Creamy Chicken and Asparagus Pasta by Cooking Classy.
Chicken Mozzarella Pasta with Sun-dried Tomatoes by Julia's Album looks like it would be a huge hit!
Simple and homey Spaghetti Bolognese is always welcome here. I usually make a big batch and freeze half of it for later.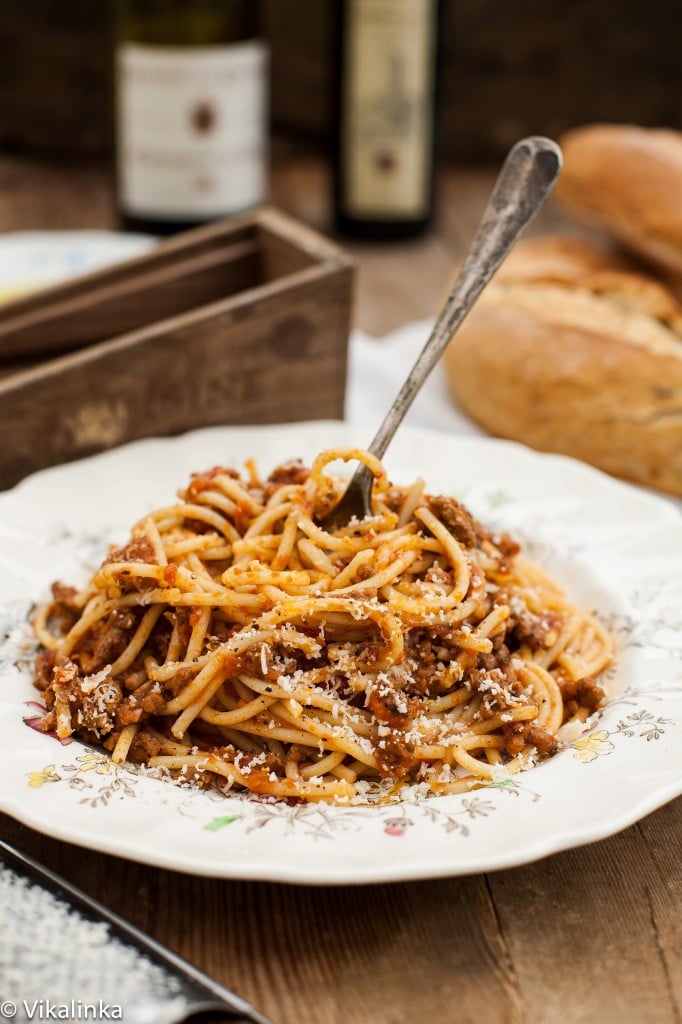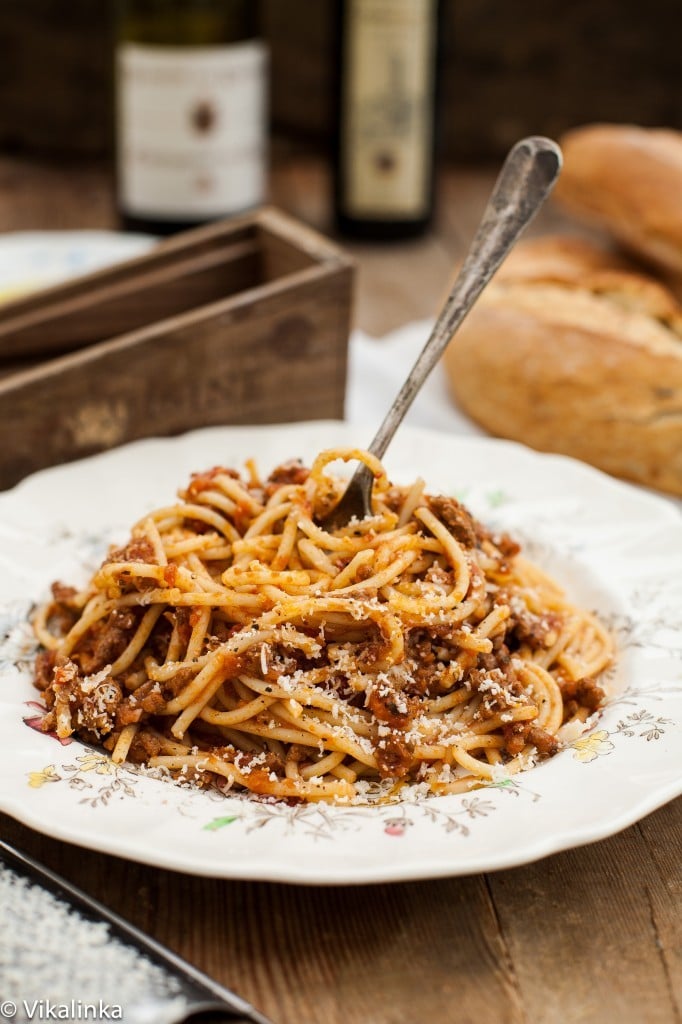 Or try this Simple Spaghetti fra Diavolo by Baker by Nature.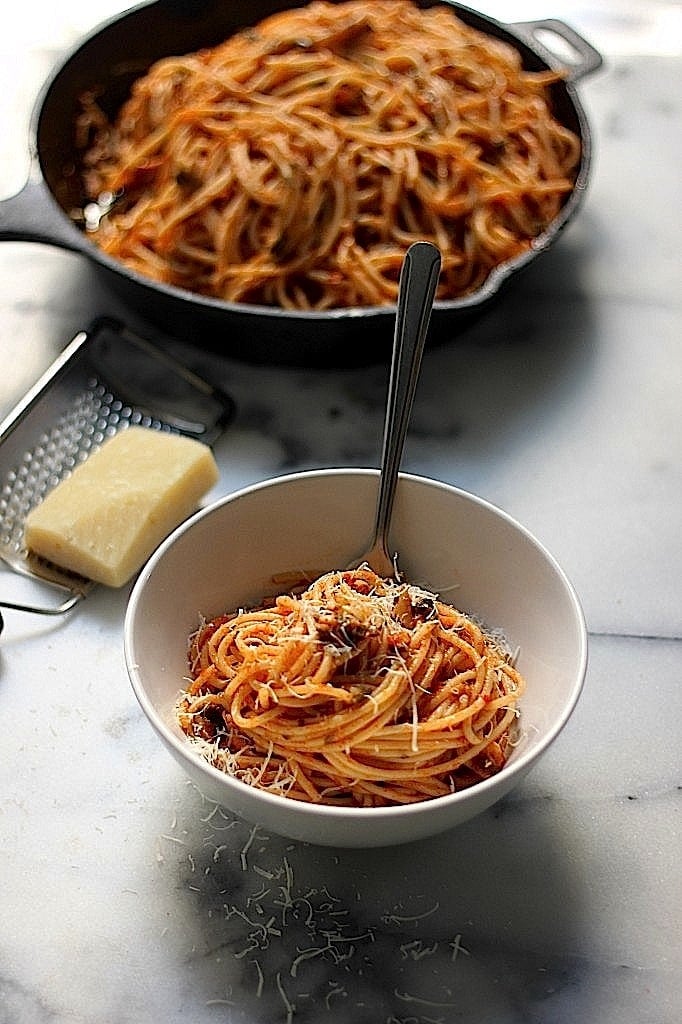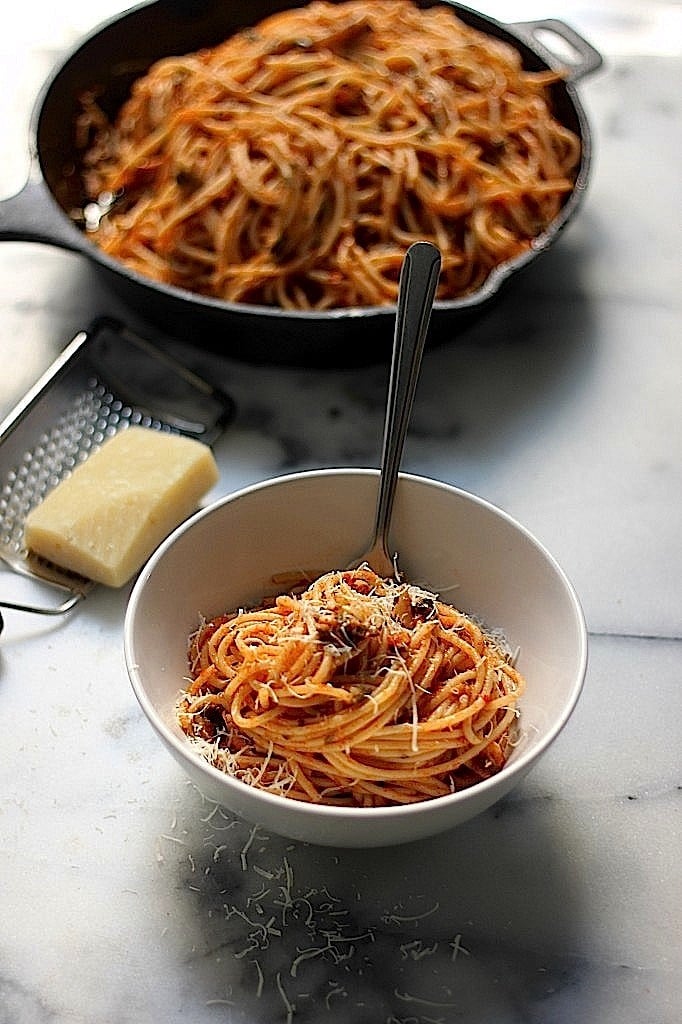 This recipe was a bit of an experiment that blew everyone away. Baked Shells with Pesto, Mozza and Meat Sauce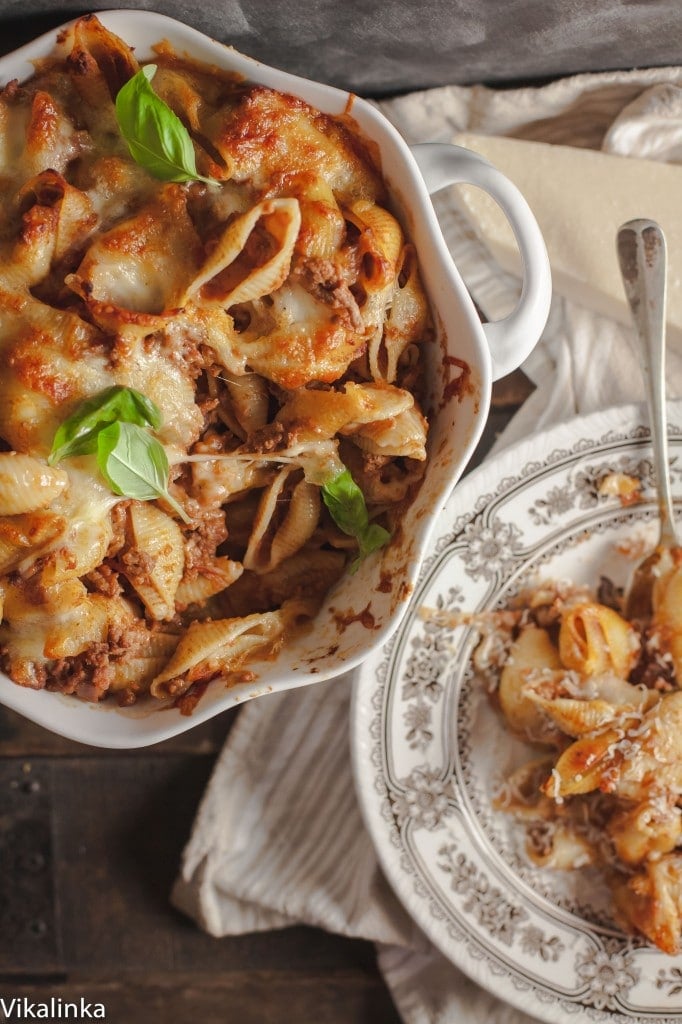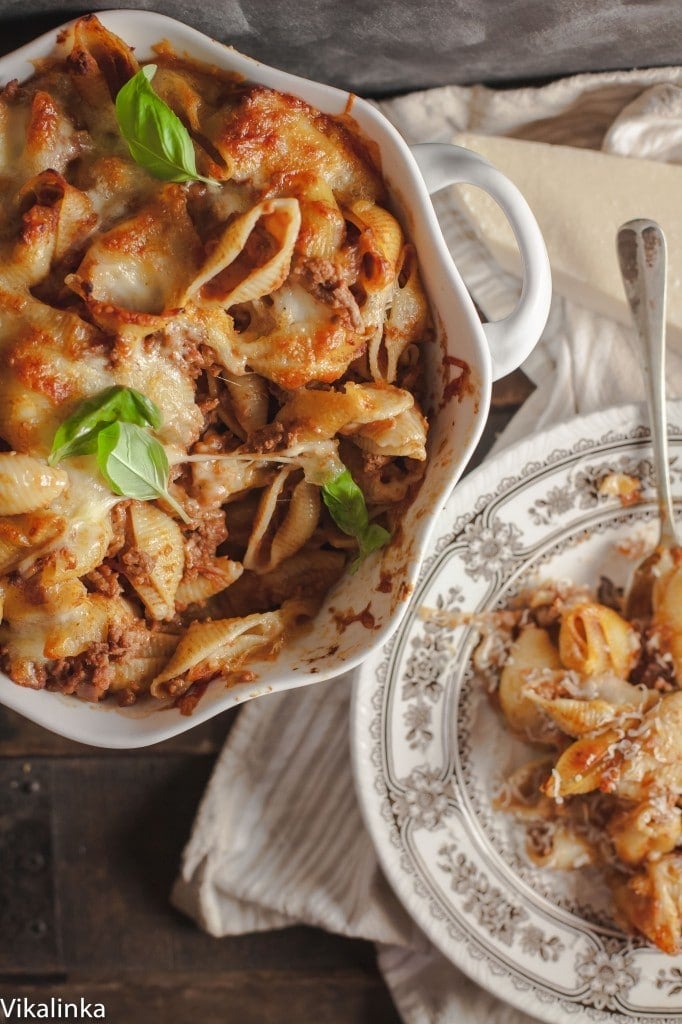 Looking for something on a lighter side? Try this Skinny Chicken Fettuccine with Alfredo Sauce by Diethood
Or this Skinny Sausage and Roasted Red Pepper Pasta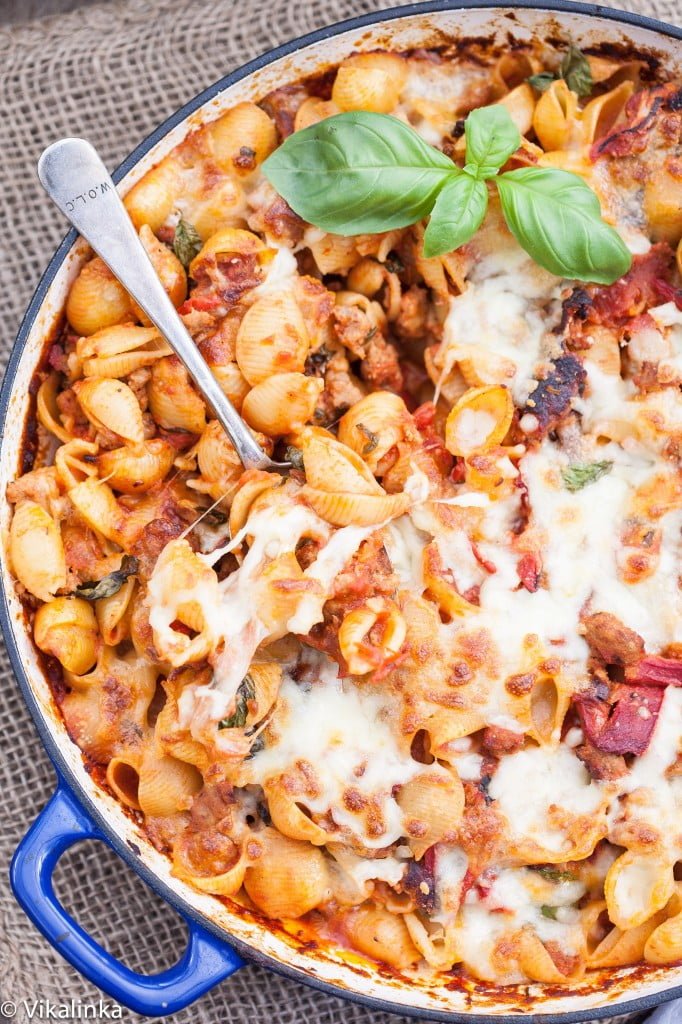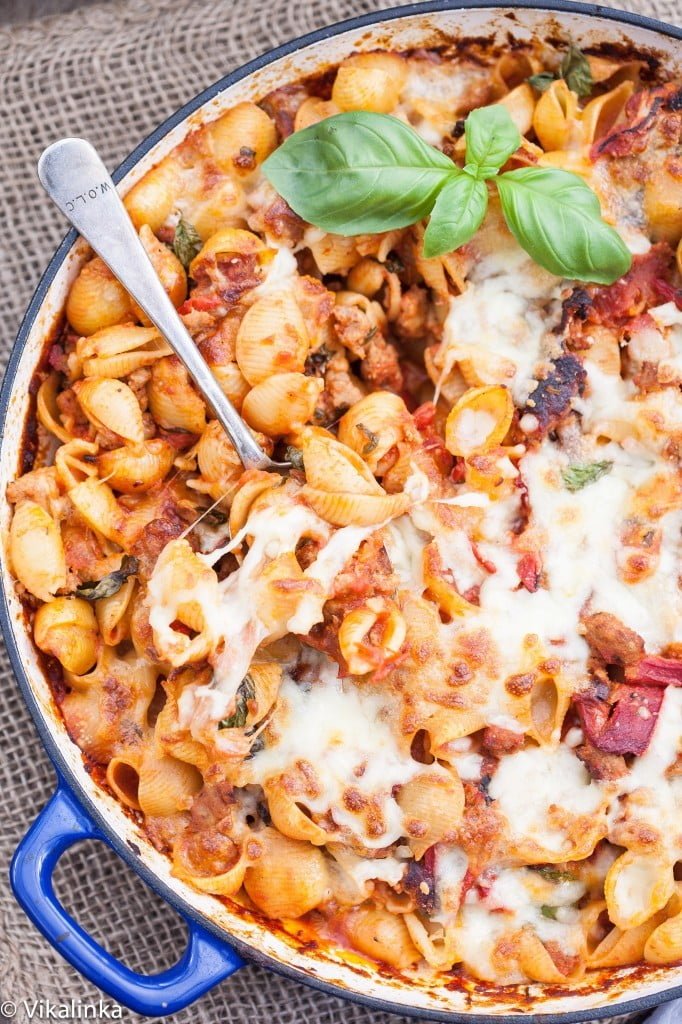 Date night coming up? I've got you covered with Creamy Tagliatelle with Bacon, Portobello Mushrooms and Truffle Oil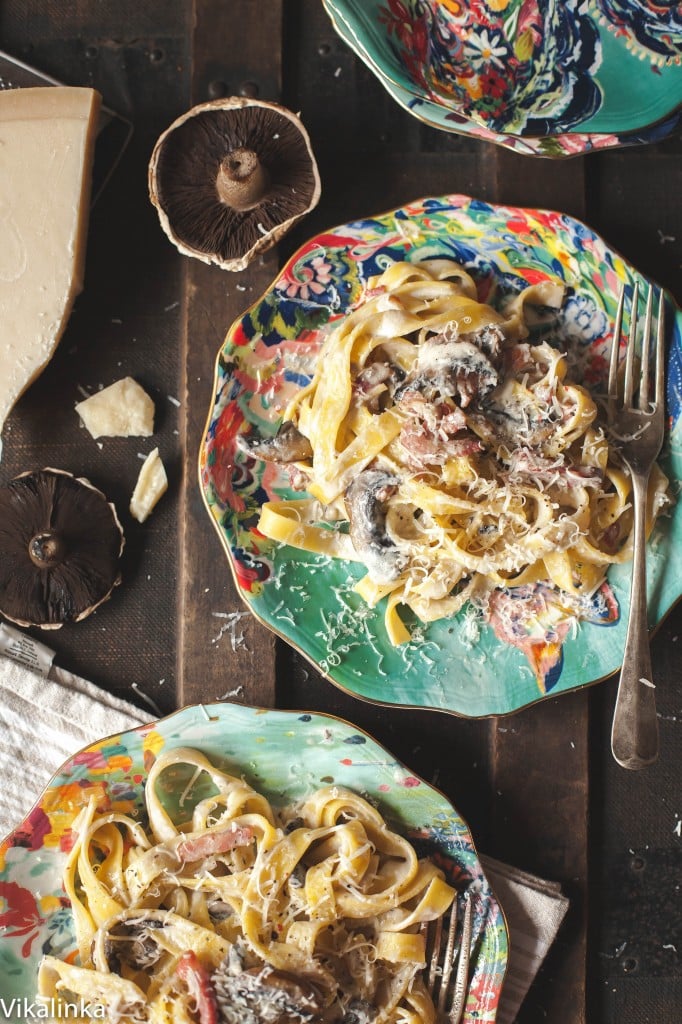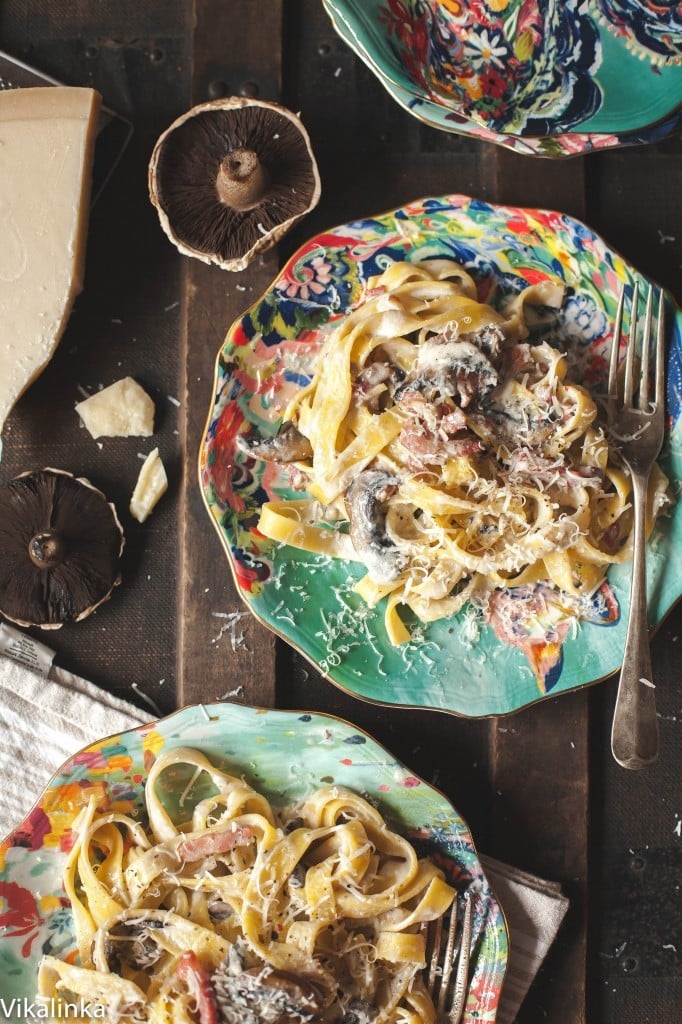 And Mediterranean Pasta with Zucchini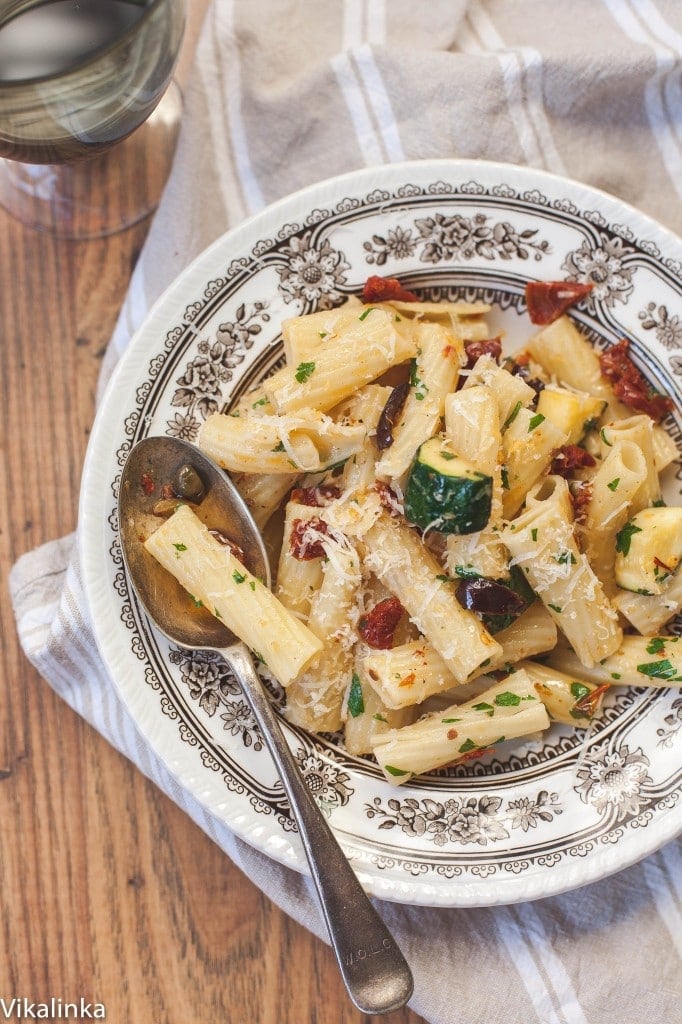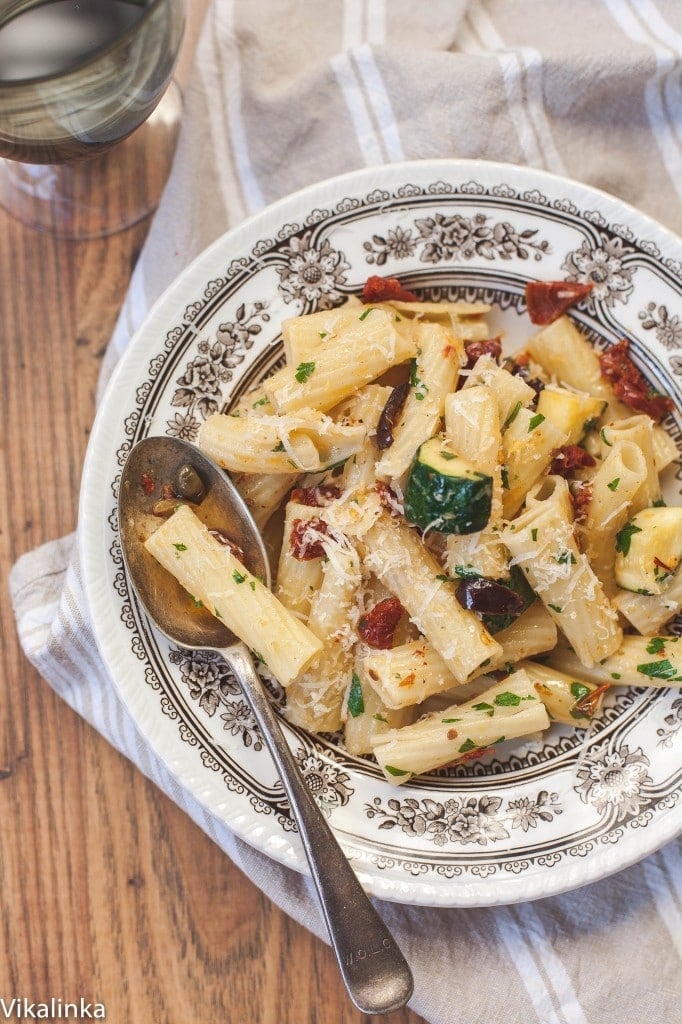 And for nights when you have barely any time to cook. Whip up this Tortellini with Sun-dried Tomatoes in Rose Sauce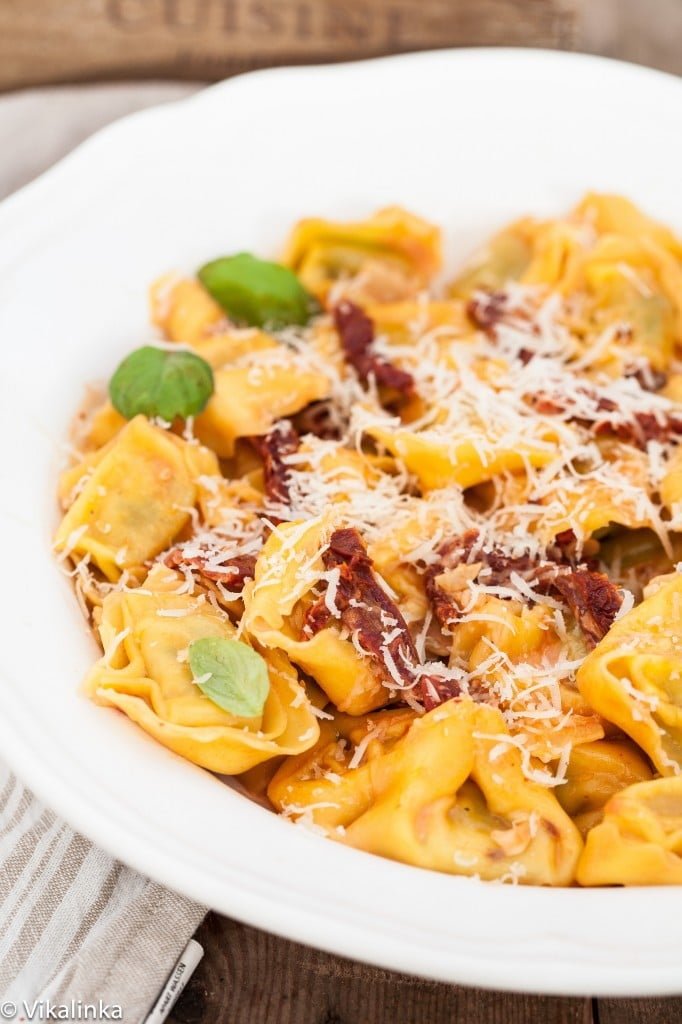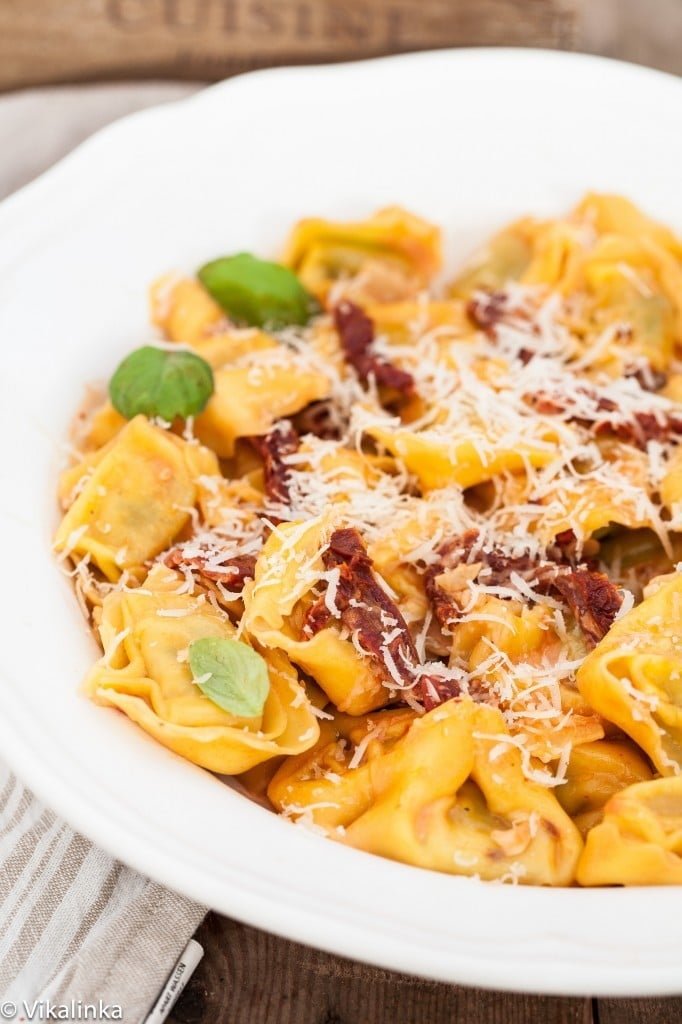 Or Fresh Pasta Carbonara with Arugula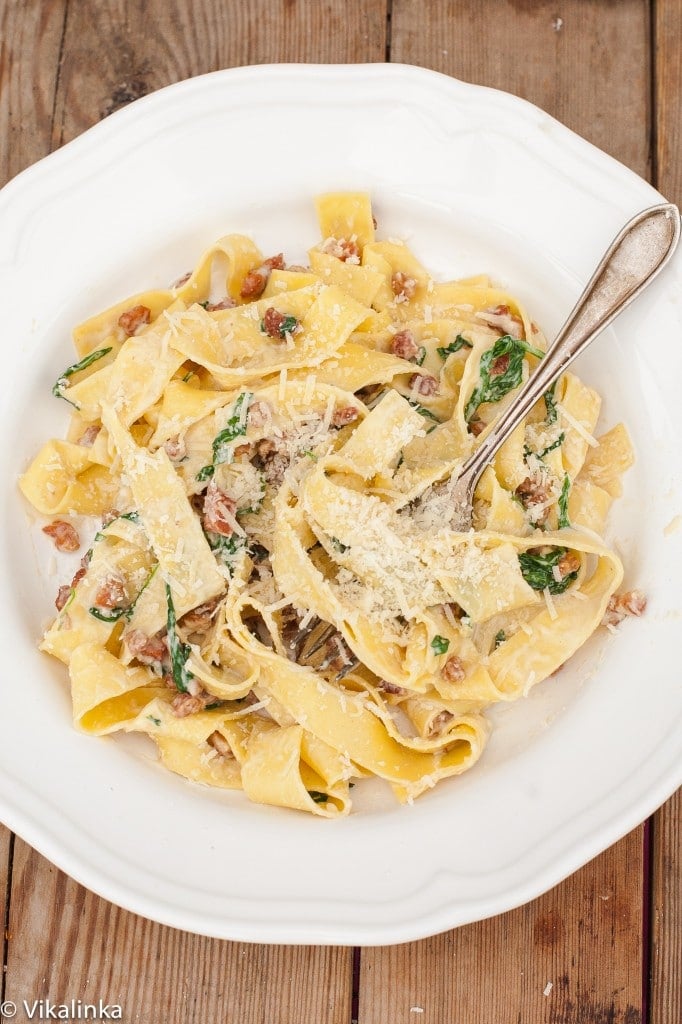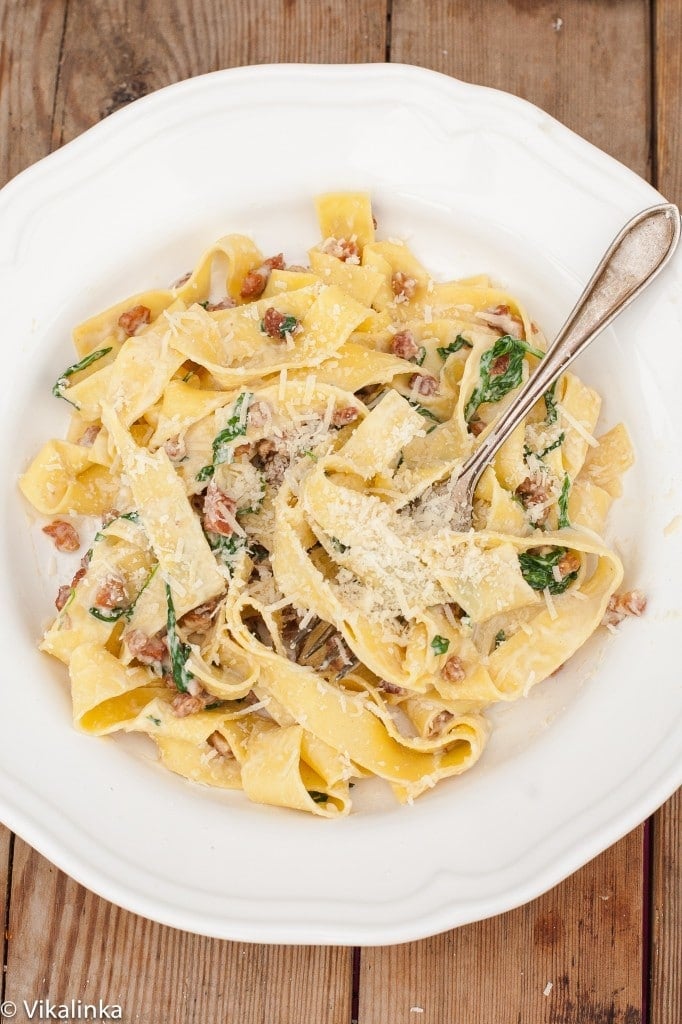 Brie Mac and Cheese is perfect when you feel especially indulgent.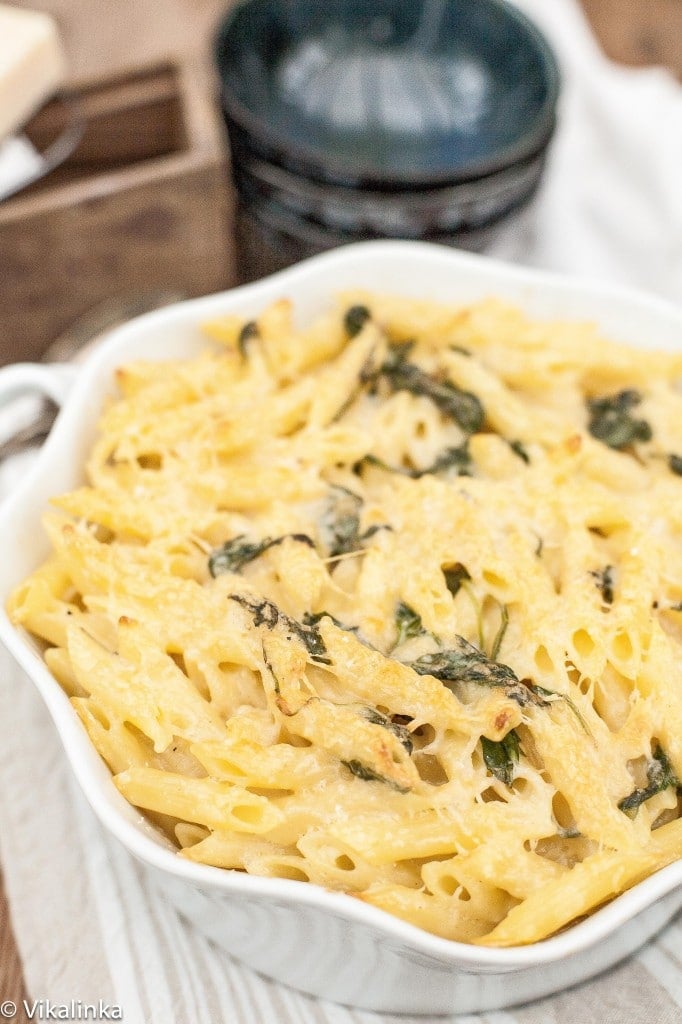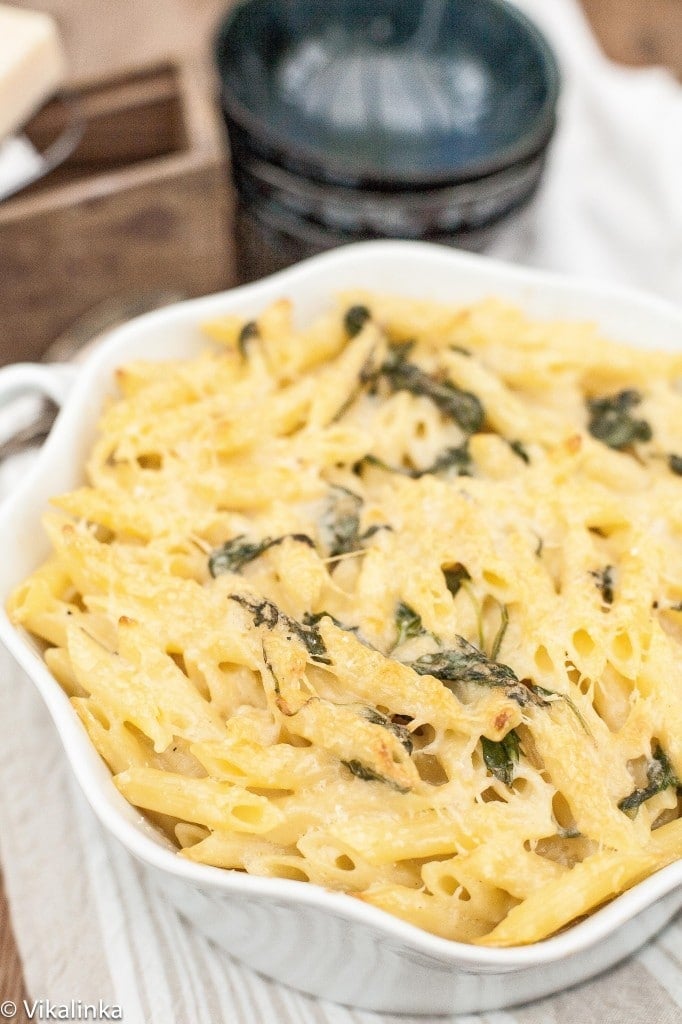 When you want your slow cooker do all the work use this recipe for Crock Pot Italian Beef Ragu and Tagliatelle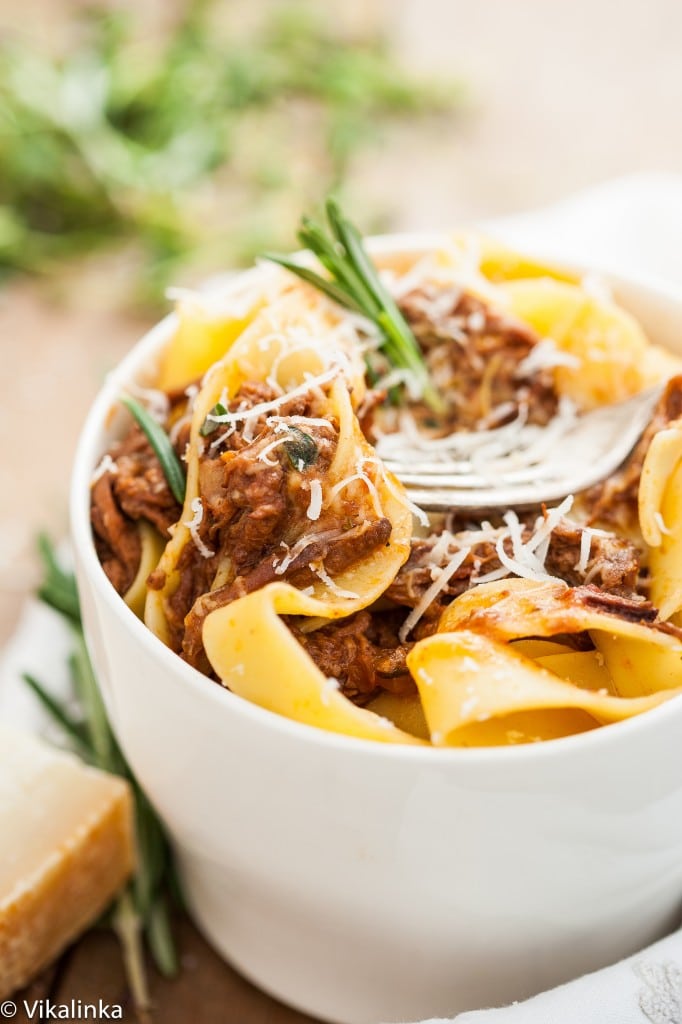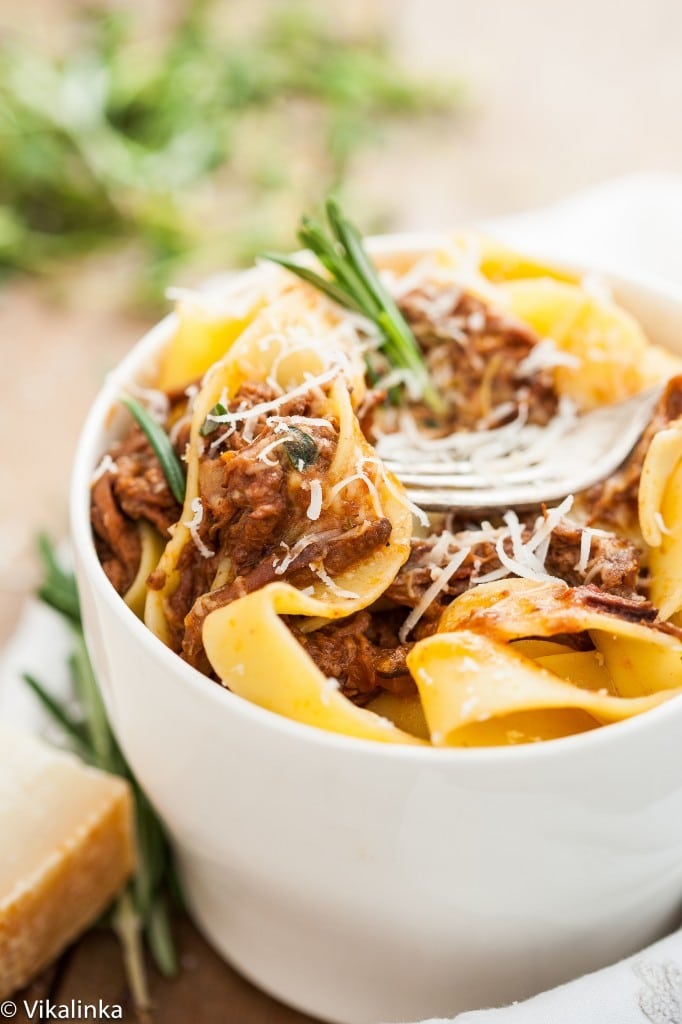 If you made any of these pasta dishes I would LOVE to hear from you!!!